1 May 2019 By: Jane Hammond
The constant lure of our digital devices has created a new syndrome and it's taking its toll on our roads.
Within five minutes of waking up, 35 per cent of us have checked our phones. A further 70 per cent admit to checking our phones at meal times with family and friends. On average we each check our phones 35 times a day.
Given our addiction to our phones, it is no surprise that checking a smart phone also happens while driving. And the negative consequences of that behaviour are growing.
In 2017, 28 people died on WA roads as a result of inattention, more than double the annual average toll for inattention for the previous five years.
Busy Brain Syndrome
Australians are among the leading adopters of smart phones worldwide with Deloitte's research finding 88 per cent of Australians own one. And we check them a lot – collectively Australians glance an average of 560 million times per day at a smart phone.
So prevalent is our addiction to our phones and their many alerts that it's now been officially termed Busy Brain Syndrome.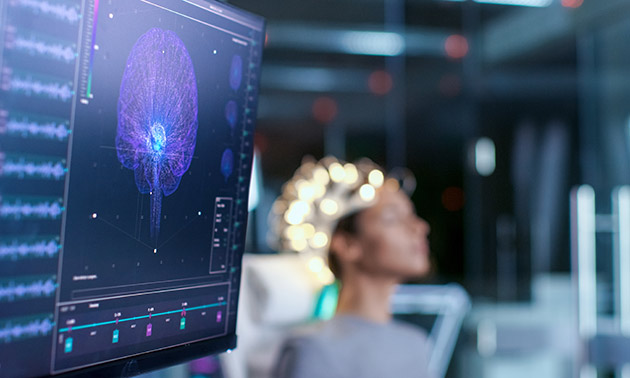 Behavioural neuroscientist Dr Lucia Kelleher, who identified the syndrome, says our addiction is the result of our brains trying to cope with all the stimulation of the modern day world.
With our phone pinging for attention, we've developed a cognitive addiction - we feel the need to check every alert from our phones and fear missing out if we don't respond. Ignoring an alert makes us feel anxious.
Kelleher says our ability to focus and pay attention has declined by a factor of three over the past ten years due to technology with smart phone exacerbating the problem.
And while we've developed busy brain syndrome, she says it hasn't made us any better at multi-tasking.
"We aren't quite as capable of dividing our attention as we think. Multi-tasking means we have divided our cognitive ability and therefore our capacity to respond to danger," says Kelleher.
"Driving is a highly cognitive task. It is already loaded up. We have road signs, and different speed limits and watching other cars and then when you put looking at your phone on top of that you are overloaded.

"People think they can multitask and that they can text and drive, but they absolutely can't."
And it's not only smart phones and other mobile devices distracting us when driving. We're also coping with children demanding our attention, adjusting sound systems or eating and drinking, and checking other devices like GPS units.
"Busy brain really means that you are reducing the bandwidth you have in your brain because you are distracted.
"It's not about intelligence or a mind thing, it's a sensory thing. If you are distracted you will miss what is in your peripheral vision and so you can't respond to it."
---
Enjoying this article?
Sign up to our monthly enews
---
It's People Like Us
A Victorian Transport Accident Commission (TAC) study released last year found half of all drivers over the age of 30 in Victoria admitted to using their phones while driving. Most considered it more socially acceptable than pushing into a queue.
The release of the TAC study coincided with the release of a documentary film commissioned by the TAC on mobile phone use and young drivers.
The documentary It's People Like Us followed five young Victorians for three weeks as they negotiated the roads in their vehicles. Dash cams in each of the cars showed the drivers texting and checking their messages as they drove, looking at their screens and not the road for an alarming amount of time.
When the drivers were shown the footage, each expressed surprise and shock at the extent of their texting and how distracted they were.
In 2017, RAC's survey of young drivers in WA found 39 per cent of respondents had had a near miss in the past 12 months because they were distracted and 53 per cent admitted to using their mobile phones while driving.
Enjoying this article? Check out:
The new Australian app that could ease your parking pain »
How to set up your phone so it doesn't distract you on the road »
Put it in the boot
It may be that the only way to break the addiction is to put your phone out of reach.
Dr Kelleher says training the mind to switch off from the behavioural addiction we have to constantly check our messages and alerts, combined with putting the phone on silent and out of reach are the best ways to reduce our crash risk from distraction while we're driving.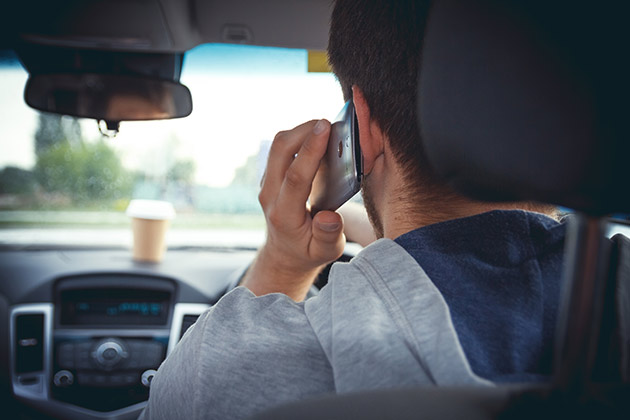 RAC's Anne Still says given most car trips are short, we just need to accept that for 15 to 30 minutes we will be out of contact while we concentrate on the road.
"Given the consequences can be fatal, the sooner we start to break ourselves off our mobile phone addictions, at least in our car, we'll have the chance to save more lives on our roads."
Last updated May 2019
It's Road Safety Week, so we want to test your knowledge about road safety in WA.
Enter our road safety quiz for your chance to win a double pass to an event of your choice at RAC Arena.