Featured image: Yondee Shane Hansen, Fire and Water, acrylic on canvas
Celebrating the start of the 'Kambarang' dry season RAC West Perth came to life October-November 2019 with a collection of modern local Western Australian Aboriginal art.
The exhibition included pieces by Aboriginal artists from all over the State, an expression of RAC's commitment to reconciliation and a celebration WA's rich cultural diversity.
The pieces in the gallery had been selected to give a sense of the breath and depth of Aboriginal art in WA.
Various artworks were kindly loaned from Japingka Aboriginal Art, who have been associated with Aboriginal art through its Directors for over thirty years. They are committed to fair and ethical trading in all dealings with Aboriginal art and artists.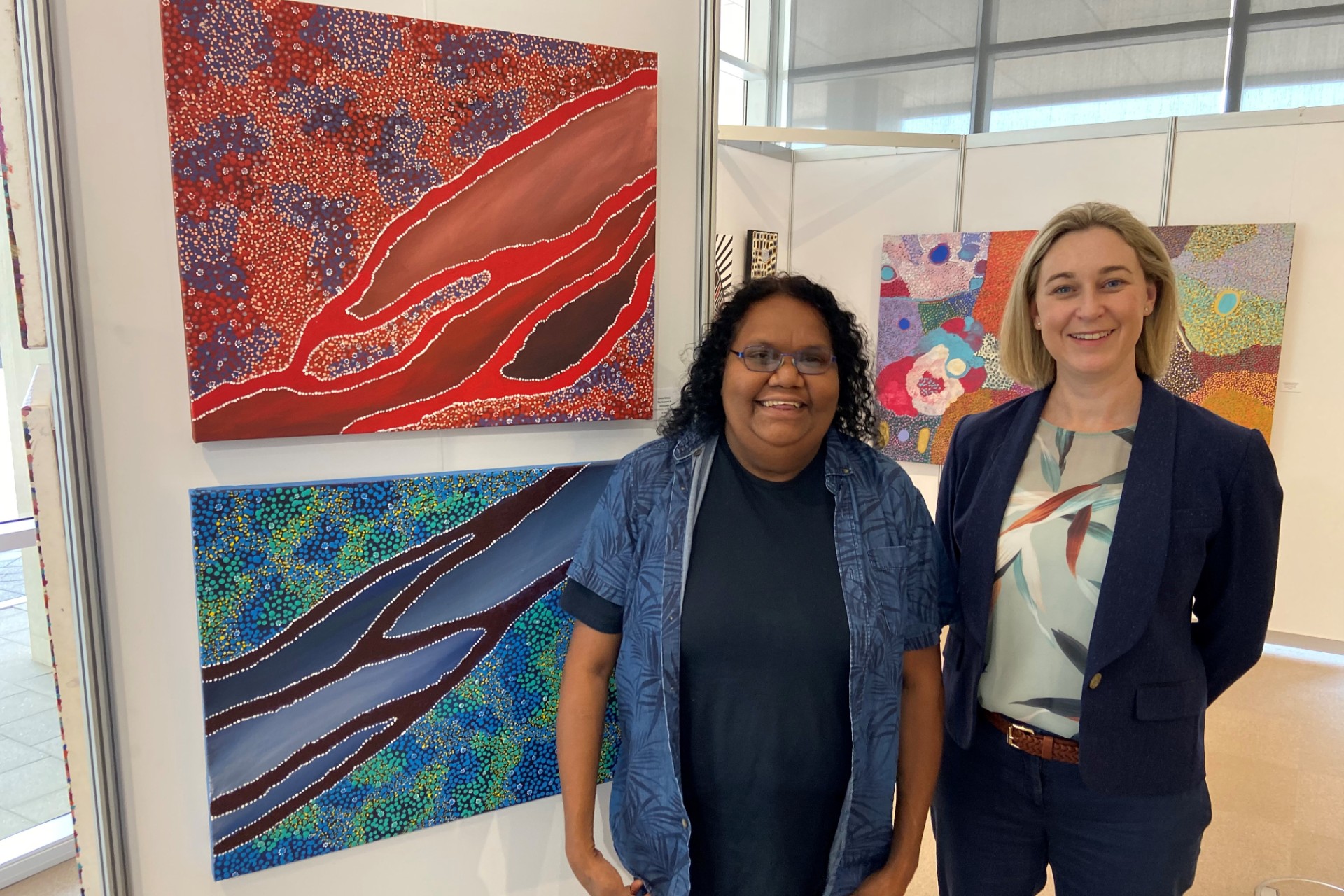 Pictured: Artist Sonia Edney with RAC Executive Manager Advocacy & Members Liz Locket
RAC acknowledges the Traditional Custodians throughout Western Australia and their continuing connection to the land on which we work. We pay our respects to all members of the Aboriginal communities and their cultures; and their elders past and present.