After two serious incidents in 14 months, the Roneys could be considered one of the unluckiest - and luckiest - families in Capel.
Thanks to the quick responses from the RAC Rescue helicopters, Jim and his daughter Laretta are counting their lucky stars. Twice.
Farmer Jim Roney, then aged 70, was working in his shed just 100m from the main house on a cool morning in Elgin. He was about to repair the legs on a 1000-gallon fuel tank.
He lit the oxy torch and the tank went up in flames.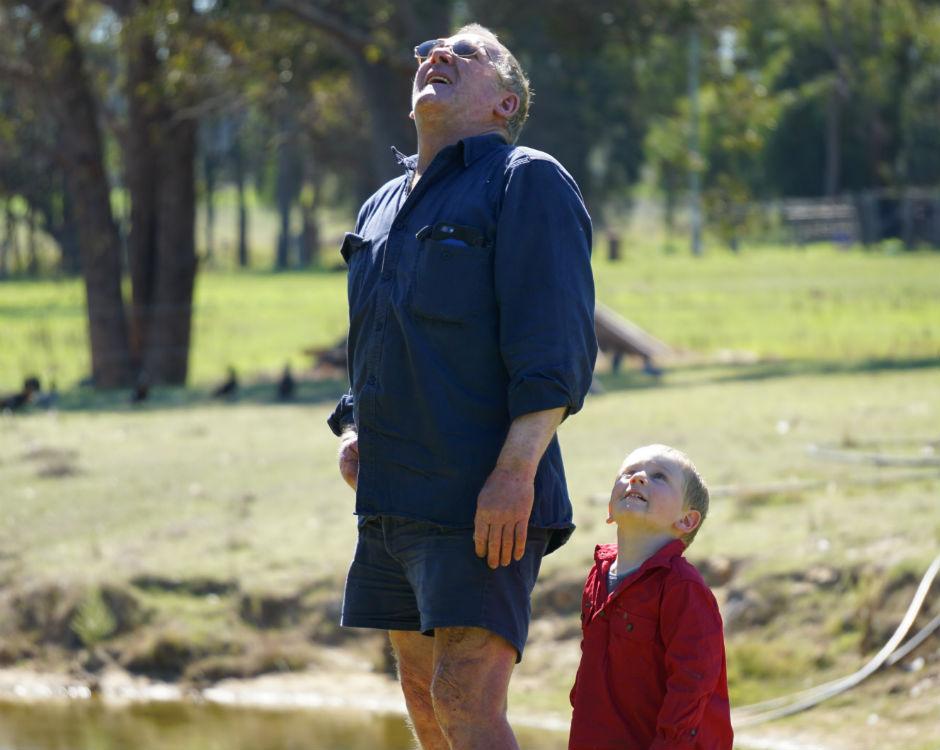 "There was an explosion so loud it shook the house and was heard eight kilometres away in Capel," his wife Doreen says.
"Within seconds, our daughter Laretta was first on the scene. What she saw to this day still haunts her."
Jim received burns to more than half of his body, as well as shrapnel wounds to his left leg, throat and hand.
Laretta ran back to the house to call triple zero while Doreen ran to her husband in the shed, whose shirt was still on fire.
"I realised to keep him safe I needed to put the fire out," Doreen says.
"I began running backwards and forwards from the cattle trough for water until the fire was out. I didn't put any of this water on Jim because it was dirty — all I could think of was infection.
"I was in such shock I didn't even think about the clean water less than 50m away."
When family friend Jim Quilty and the local Elgin bush fire brigade arrived on the scene they were distressed to see their mate in trouble.
"I will never forget the look of horror on these men's faces. This is a small community - we all know one another."
Jim Roney was moved by the local St John Ambulance to the Elgin Hall to wait for RAC Rescue. There was little hope for his survival, but he pulled through.
"Thanks to the quick transfer by the RAC Rescue helicopter and the wonderful burns team headed by Fiona Wood at RPH, we celebrated our 50th wedding anniversary in November 2016," Doreen says.
Fourteen months after the explosion, the Roney family was thrown into crisis – again.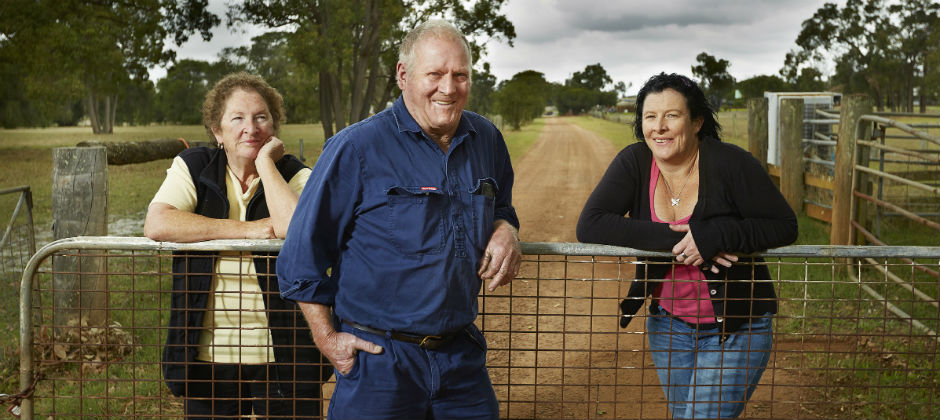 Laretta Roney's friend had driven through a stop sign at the Elgin Hall. Unfortunately, Laretta wasn't wearing a seat belt.
"When I got there, Laretta was in shock and crawling on the ground while Bob from the Boyanup Ambulance was trying to get her to cooperate so he could strap her to a spinal stretcher," Doreen says.
"We later found out she had broken her neck.
"Her back was also broken along with her scapula. Her injuries were extensive."
Laretta was airlifted from the Hall by an RAC Rescue helicopter for a quick transfer to Royal Perth Hospital.
"It saved her life and gave her and our family another chance," Doreen says.
Funded by the State Government, the RAC Rescue helicopters are managed by the Department of Fire and Emergency Services (DFES) and sponsored by RAC.
A tale of two families

On the same day as the explosion at the Roney's property, not far away in Donnybrook,
Graeme Fry
lay trapped under his quad bike on a farm where he had been working.
The men's wives, Doreen Roney and Ann Fry, met that evening in the waiting room of the intensive care unit at Royal Perth Hospital where they waited for hours, clinging to hope.
Both husbands credit their survival to the quick transfer from the scene to the hospital by the RAC Rescue helicopters.
Your membership helps us create a better WA.
Your membership helps RAC provide young driver education, improve road safety in WA through partnerships with government and industry, support more sustainable ways for people to get around WA, and sponsor the RAC Rescue helicopters.
Plus, we give back to you with discounts on RAC products and services, plus great everyday savings.
Doing more for WA and for you.
That's the power of membership.