The RAC Rescue helicopters are on call 24 hours a day, every week. Given the two helicopters tend to fly more than 700 missions every year, on average they get called out to emergency situations twice a day.
That's a lot of emergencies and a lot of people in WA needing to be saved. It's also a pretty big operation, requiring two helicopters prepped and ready to go when needed, including a ready and able crew.
We've taken a look at just one year of missions and crunched the numbers to create a snapshot of the types of incidents RAC Rescue is called to attend and how long they spend doing that.
From July 2016 to June 2017, they transported 444 patients and flew more than 157,000 kilometres.
Since the RAC Rescue service was created 15 years ago, it has flown more than 6000 missions, providing emergency medical care for more than 90 per cent of WA's population and, thanks to the manoeuvrability of the helicopters, getting help to hard to reach places.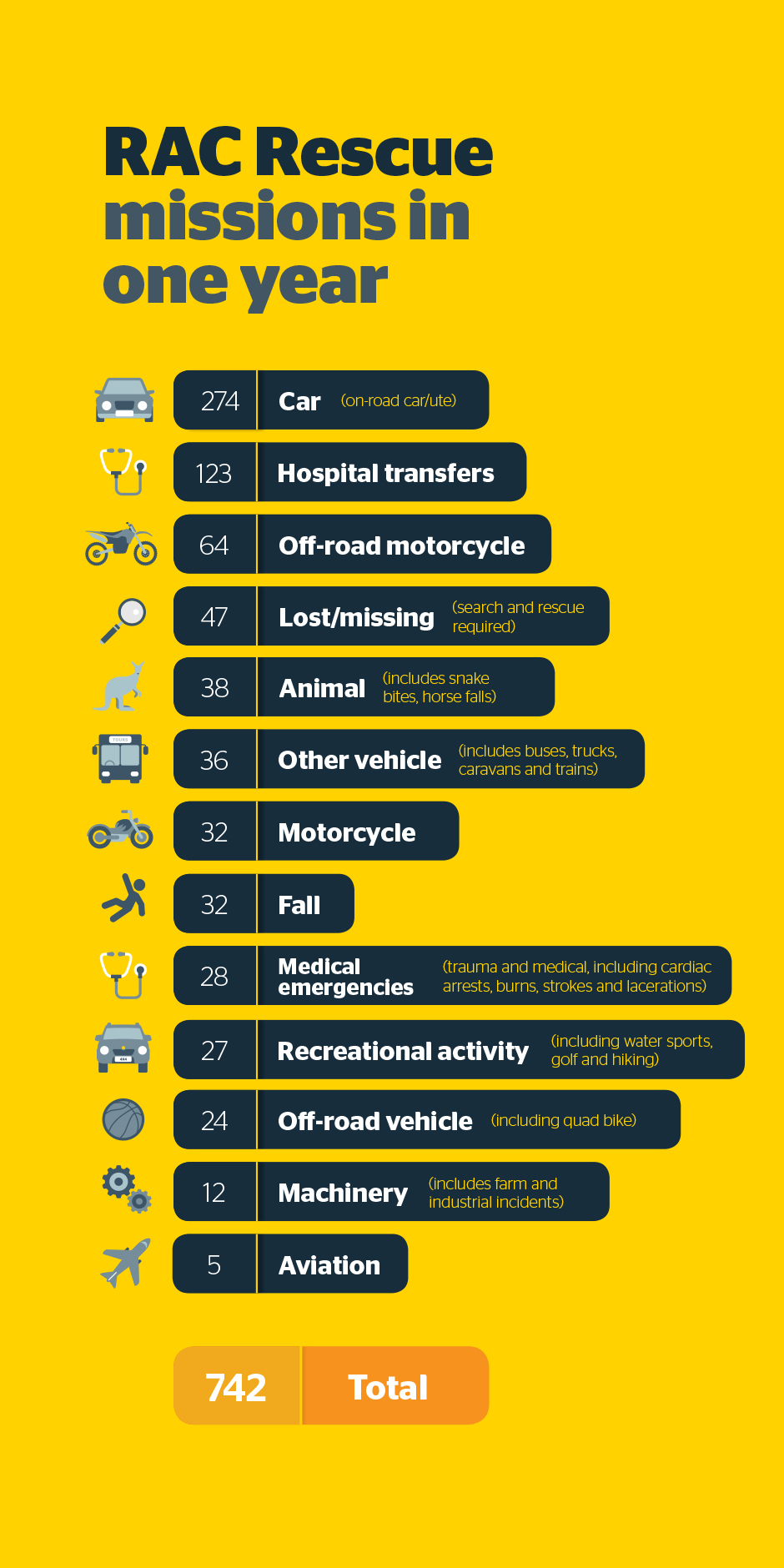 Funded by the State Government, the RAC Rescue helicopters are managed by the Department of Fire and Emergency Services (DFES) and sponsored by RAC.
Your RAC membership helps us sponsor the RAC Rescue helicopters, which fly life-saving missions every hour of every day.

As a membership organisation we don't have shareholders, which means we can reinvest our profits for the better of our members and the WA community.
In return, we give back to you with savings on fuel, shopping and more. And your membership helps us sponsor the RAC Rescue helicopters.

That's the power of membership.