By: Vanessa Pogorelic
It was the ANZAC day holiday in 2015 and the Bolto family were enjoying a quiet day on their Katanning farm, when around 3pm a series of screams broke the air.
The Bolto's 10-year-old son Hamish had ridden his motorbike through a gate he thought had been left open. It wasn't, and the barbed wire on the gate severed his trachea.
Hamish's mother Paula Bolto says the scene quickly went from calm to chaotic.
"I was inside and could hear yelling. Hamish's brothers rode their bikes up to the house to alert us and my husband rode down there first.
"At that point I didn't really know what had gone on - I just knew I had to get help. I rang triple zero and headed down to where Hamish was."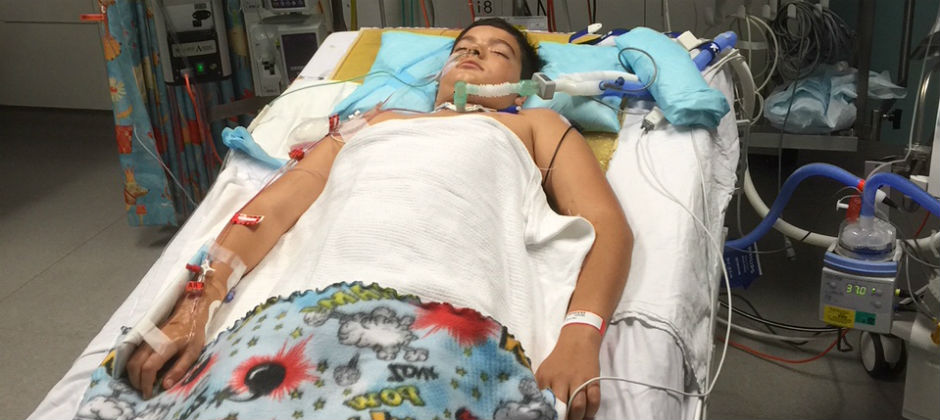 Hamish's father Cameron gave his son CPR at the scene while they waited anxiously for the local volunteer ambulance and a local paramedic to arrive.
Hamish Bolto was taken by ambulance to Katanning Hospital, but due to the extent of his injuries a decision was made to transfer him to Princess Margaret Children's Hospital (PMH) in Perth and an RAC Rescue helicopter was called.
An RAC Rescue helicopter landed on the Katanning Oval and after preparing Hamish for the transfer he was soon on his way and in the care of the critical care paramedic (CCP) on board.
"Hamish was conscious the whole time and signalling to paramedics," Paula Bolto says.
Following surgery at PMH, Hamish Bolto was placed into an induced coma. Unfortunately due to the damage to his carotid artery, his condition worsened and the 10-year-old suffered a stroke.
He had an emergency craniotomy where part of his skull was removed to relieve the pressure on his brain.
Paula Bolto says he was given a 50/50 chance of surviving the second surgery but Hamish got through it. Up next was the long process of rehabilitation and the Bolto family was again told the outlook for Hamish was not promising.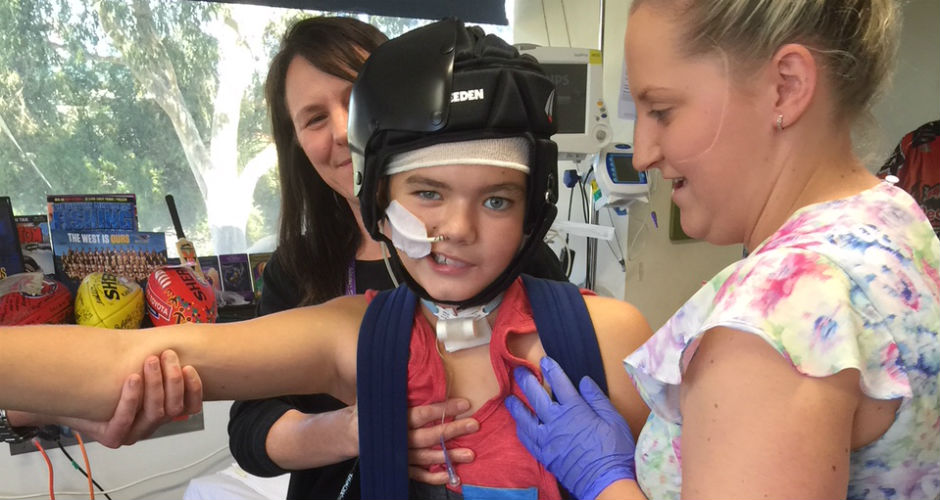 "We were told he would probably never walk or talk again and would always breathe through a tracheostomy tube and wouldn't be able to eat," Paula says.
"But one day he moved the big toe on his left foot. That was a really positive sign and then movement just slowly started coming back."
Hamish Bolto initially spent 101 days in PMH and then several months of going to and from the hospital for rehabilitation.
"He was really incredible through it all," says Paula Bolto. "He was so brave and so strong. He was very determined."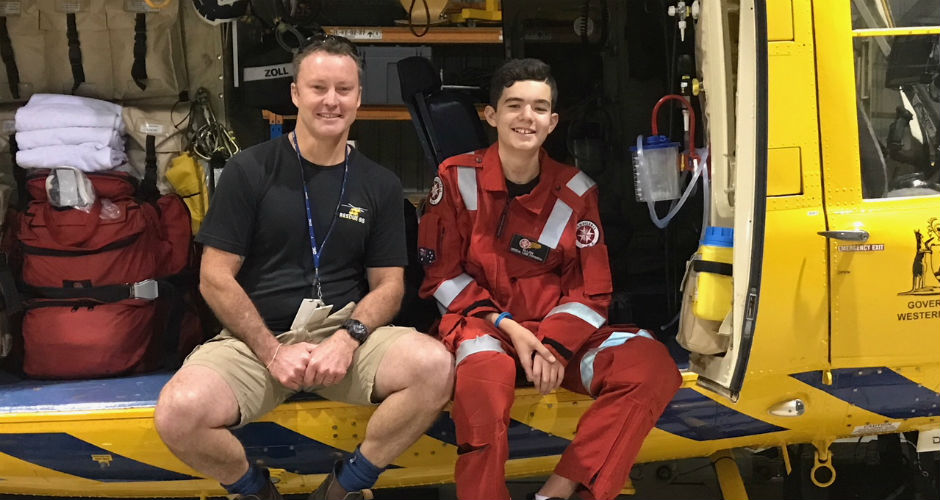 Today, 13-year-old Hamish Bolto is no longer in a wheelchair. He has weakness down one side of his body and has no function in his left hand, but eats a normal diet and can still speak, albeit with a whisper-quiet voice.
However he is back at high-school and enjoying every day life.
The family still keeps in touch with St John Ambulance CCP Alan Newbold from the RAC Rescue helicopter service who helped to get Hamish to the emergency medical care when he needed it.
"We want to remain in touch with them because without them he wouldn't be here," says Bolto.
Funded by the State Government, the RAC Rescue helicopters are managed by the Department of Fire and Emergency Services (DFES) and sponsored by RAC.
Your RAC membership helps us sponsor the RAC Rescue helicopters, which fly life-saving missions every hour of every day.

As a membership organisation we don't have shareholders, which means we can reinvest our profits for the better of our members and the WA community.
In return, we give back to you with savings on fuel, shopping and more. And your membership helps us sponsor the RAC Rescue helicopters.

That's the power of membership.