Western Australia has some fantastic sporting stars. The RAC WA Sports Star Awards recognise excellence in sport and celebrate the achievements of sports people from WA on and off the field.
2018 RAC WA Sports Star Awards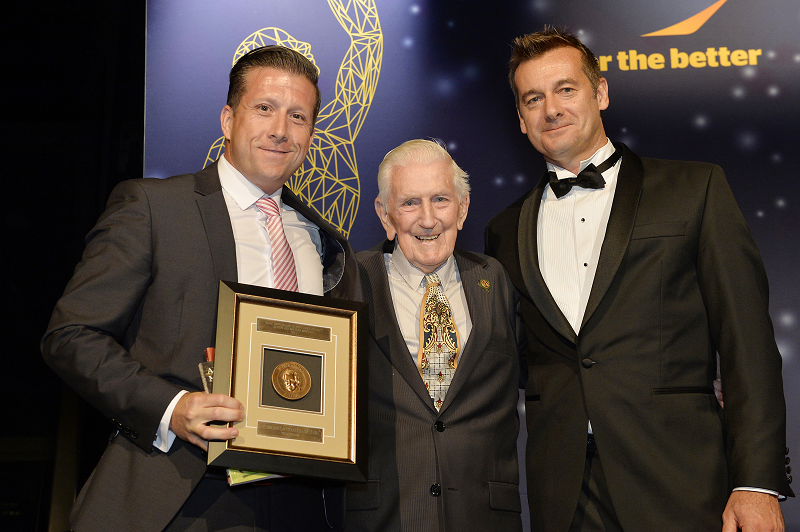 We are proud to sponsor the RAC WA Sports Star of the Year Awards and we want our members to help us to find and recognise outstanding sporting clubs and individuals.
For the first time this year, RAC members are able to nominate a club or individual for the the RAC Insurance Beyond Sport Award and RAC Insurance Community Club of the Year Award.
Nominations opened Monday 8 October and close on Friday 9 November. The next Awards will be held on 7 February, 2019 at Optus Stadium.
Nomination forms Award criteria
Read the remarkable story about 2017 RAC Insurance Beyond Sport winner, Matt Whelan
RAC Insurance Community Club of the Year Award
This award aligns to RAC's commitment to help make WA a better place. The RAC Insurance Community Club of the Year award recognises a sporting club who is leading the way in creating inclusive and safe environments for people to connect, inspire and achieve together.

Criteria on which the award will be judged include:
How the club is leading the way in creating inclusive and safe environments for people to connect, inspire and achieve together
The outstanding achievements that have been made in and out of competition over the past twelve months
The nomination must have occurred in the 2018 nomination period
Nominations can be lodged by RAC members, and members of the WA Sports Federation
Nominees must be a sporting club affiliated to a member of the WA Sports Federation and based in Western Australia
RAC Insurance Beyond Sport Award - John Gilmour Medal
This Award aligns to RAC's commitment to give back to its members and the WA community. It acknowledges clubs who in the past twelve months have assisted its members or the local community to positively overcome individual, family or community challenges or adversity.

Criteria on which the award will be judged include:
How the club has worked together to build resilience and overcome adversity, be it within the Club itself or the wider community
How the club has gone above and beyond to make a positive impact in the community
The nomination must have occurred in the 2018 nomination period
Nominations can be lodged by RAC members, and members of the WA Sports Federation
Nominees must be a sporting club affiliated to a member of the WA Sports Federation and based in Western Australia
2017 RAC WA Sports Star Award Winners
Samantha Kerr, 2017 RAC WA Sport Star of the Year

The West Australian RAC Sports Star
Samantha Kerr - Football (Soccer)

Railtrain Junior Sports Star
Sacha Zhoya - Athletics

Channel Seven Perth Team of the Year
Perth Wildcats - Basketball

KPMG Coach of the Year
Trevor Gleeson - Basketball

Community TAB Official of the Year
Kelly Hoare - Badmitton

RAC Insurance Service to Sport
Anne Stingemore - Athletics
John Davies - Football (Australian Rules)
Elsma Merillo - Netball

RAC Insurance Beyond Sport Award – John Gilmour Medal
Fremantle Triathlon Club