16 April, 2015 By: Alex Forrest
When the iPhone was introduced in 2007, suddenly we had a thing which integrated with our lives in a way we had never seen before. It redefined how we use our phones and computers.
The Tesla Model S is set to do the same with cars.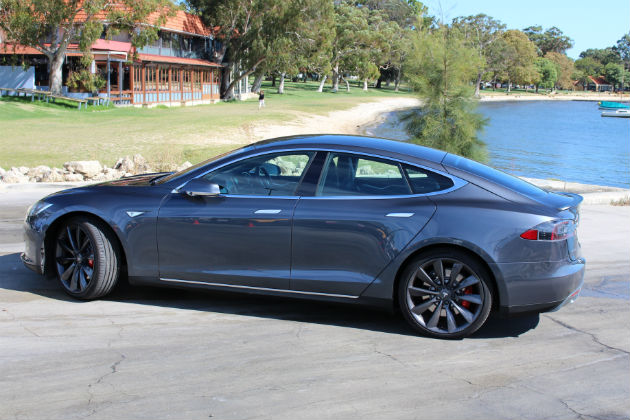 Back in February, we had the opportunity to ride in a Perth-based Model S P85, but more recently, we were able to drive more than 250km in a Model S P85+ between Sydney and its northern outskirts.
As a P85+, this Model S has an 85kWh bank of batteries which power an electric motor producing 310kW and 600Nm.
It's faster than many cars costing much more than its $180,000 drive away price, made even more impressive when all that exuberant performance is delivered so quietly.
High range
More than anything else though, our drive highlighted to us the major difference between a Tesla Model S and all other electric cars: its extraordinary range.
At the beginning of our journey, we had more than 430km of charge in the battery and virtually no concern as to whether we were going run out.
It was worry-free travel in a highly attractive luxury car which also happened to be a very capable driver's car.
Spending more time with the Model S further confirmed the advantages of its electric powertrain.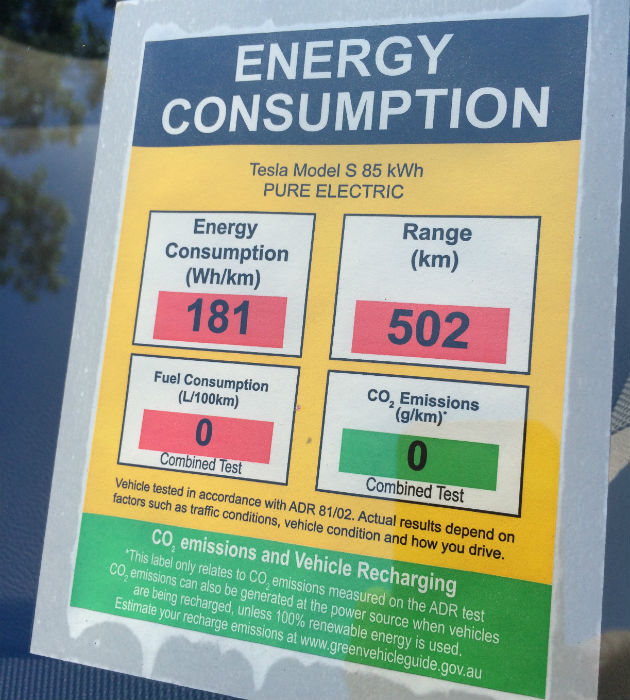 Driving
With the battery pack located under the floor of the vehicle in a 10cm thick slab along the length of the wheelbase, the battery's significant weight is kept very low.
As a result, the Model S's cornering stability and grip combined with its near-silent performance seem to bend Newton's Laws in half.
Spending even more time in the Tesla brought home some other observations.
Yes, this is a vehicle designed by people who have largely ignored automotive conventions of function. However, it has retained the best conventions of vehicle design.
The Model S looks like the gorgeous offspring of a Maserati Gran Tourismo and a Jaguar XF, and on the inside it has an electric motor and enough juice to drive to Dunsborough.
There are a few things missing though. The door trim materials utilise quite hard plastic, and there are no door pockets either.
Thanks to a joint venture Tesla has with Mercedes-Benz, switchgear such as the indicator stalk and gear shifter come from Mercedes-Benz cars. This looks a little old-school against the rest of the Tesla's interior.
Tesla's Californian HQ can update it overnight via the internet to make it more efficient or convenient or even faster.
It integrates with your diary, tells you how to get to your next appointment and even tells you if you'll need to charge the battery along the way.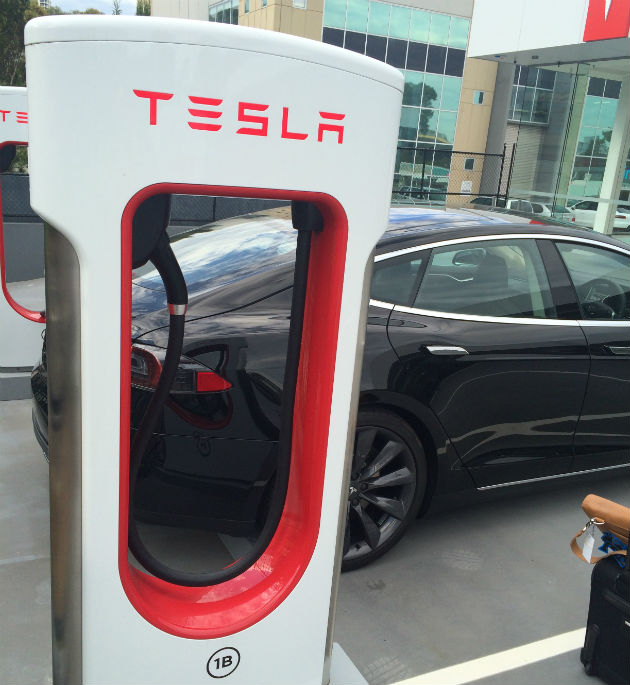 The autonomous Tesla?
Then there is the Model s's Autopilot system, which the manufacturer plans to integrate into compatible vehicles using a series of software updates applied wirelessly.
According to Tesla, the system combines a forward looking camera, radar, and 360 degree sonar sensors with real time traffic updates to automatically drive Model S on the open road and in dense stop and go traffic.
That's good, but not especially different from some of the cutting edge semi-autonomous tech from the Germans.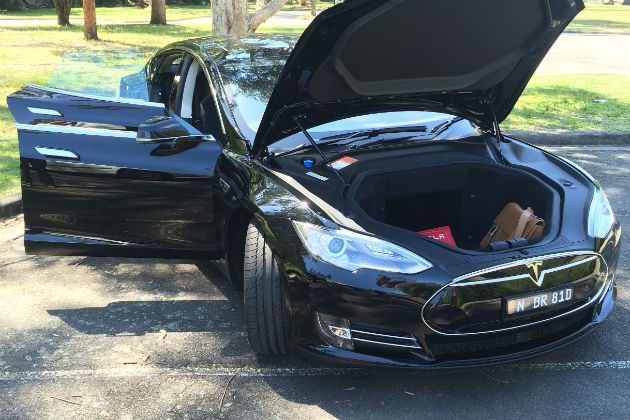 The sizzle
What does make it special is its ability to be improved and even evolve without the car leaving its owner's grasp.
For an electric car to be successful, it has to be more than just electric. It has to have an acceptable range but it also has to be desirable for many more reasons including value for money, the driving experience, its integration with the driver and of course its appearance.
Clearly, Tesla realised long ago that many electric car buyers want more than to shout from the rooftops that they have bought a car which runs on ions rather than oil.
Instead, they want a car which integrates with their lives, has the ability to evolve, is practical and which doesn't look like a science experiment.
The Tesla Model S is the closest we've seen an EV come to fitting that bill.
2015 Tesla Model S specifications

| | |
| --- | --- |
| Price driveaway (as tested): | $180,000 |
| Engine: | Electric motor only |
| Power: | 310kW @ 0rpm |
| Torque: | 600Nm @ 0rpm |
| Claimed fuel economy: | 0L/100km |
| ANCAP Rating: | 5 stars |
| CO2 Emissions: | 0g/km |
This vehicle qualifies for RAC's Less Emissions Mission rewards.