19 February, 2015 By: Alex Forrest
After a 14 year hiatus, the Honda HR-V nameplate has returned to the Australian marketplace to face a brave new world of baby SUV competition.
In the first half of 2015, the Australian market will see the launch of four brand new small SUVs, so the re-introduction of the HR-V wasn't a moment too soon.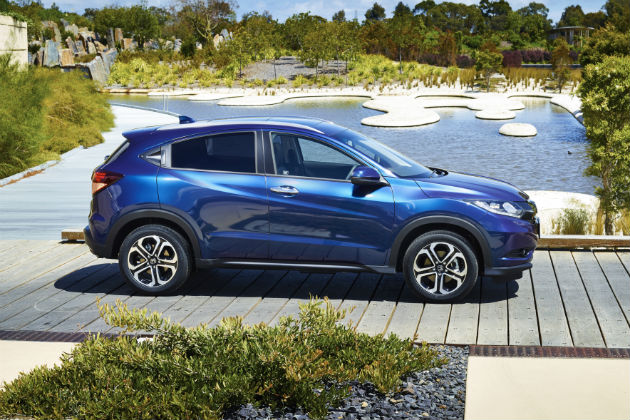 In recent years, Honda has endured a sales battering from the likes of Mazda, Hyundai and Toyota, but the HR-V represents a strong chance for Honda to claw back some of those sales.
So, what have we got here with the HR-V? Well, it's an all-new vehicle, albeit perched on the platform of the Honda Jazz.
Under the bonnet is a 1.8-litre, four cylinder non-turbo petrol engine which is coupled to a continuously variable transmission (CVT).
There's no manual available but that's ok because the CVT is tolerable. There's also a very good level of specification, with the base model getting a reversing camera, Bluetooth connectivity and a seven-inch touch screen.
Pricing
Pricing starts at $27,977 drive away, which will get you the entry level VTi. The soon-to-be updated Hyundai ix35 in the equivalent model costs $27,990, while the Subaru XV is $33,916 and the Kia Sportage is $28,990.
Moving up from the base model, next is the VTi-S ($31,193), which brings with it LED headlights, rain-sensing wipers and impressively, auto braking and blind spot monitoring.
The VTi-L ($36,600) further adds a panoramic sunroof, leather trim and front and rear parking sensors, among other items.
Finally, at $37,691 the VTi-L ADAS adds advanced safety tech comprising a forward collision warning system, lane departure warning and high beam support system.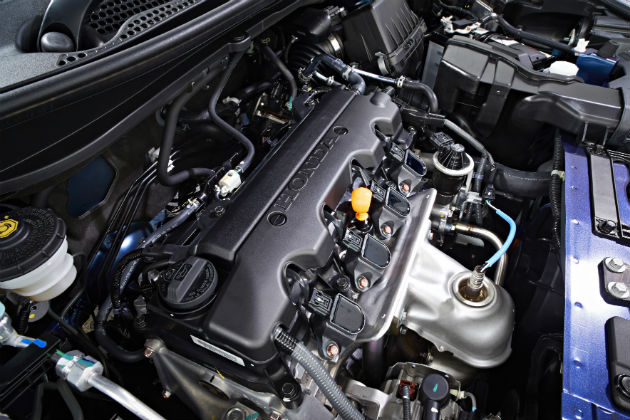 Max legroom
With Honda's reputation for cleverly using a vehicle's interior space, it came as little surprise that the HR-V offers excellent rear leg room. Even with the driver's seat adjusted for my 190cm frame, I could easily get into seat behind it and still have 5cm of space ahead of my knees.
Honda's so-called 'magic seats' also provide 18 different configurations, allowing you to securely carry a wide variety of oddly shaped items. Importantly, the rear seats fold flat for maximum carrying capacity.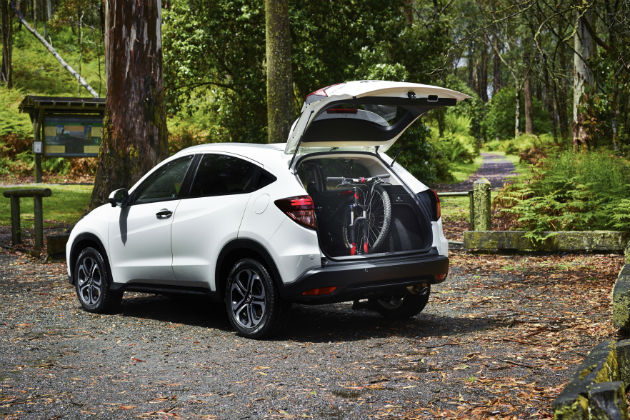 CVT better
The HR-V has the same CVT as we've seen in the Odyssey, City and Jazz, and it's better than most CVTs in the market.
There's a torque converter operating between the engine and the CVT, and it kicks down much better than pure CVT transmissions. There are also paddle shifters, which can be used to step between seven pre-determined 'ratios'.
Under load in fully automatic mode, there's still a slight amount of throttle flaring, but don't forget this is a small, non-turbo petrol and under hard acceleration you're going to get high revs no matter what transmission you have.
No doubt, this is an attractive, well-equipped and very competitive little SUV, but in this market, it can't afford to be anything less.
2015 Honda HR-V specifications

| | |
| --- | --- |
| Price driveaway (as tested): | $27,977 - $37,691 |
| Engine: | 1.8-litre petrol |
| Power: | 105kW @ 6500rpm |
| Torque: | 172Nm @ 4300rpm |
| Claimed fuel economy: | 6.6L/100km |
| ANCAP Rating: | 5 stars |
| CO2 Emissions: | 155g/km |