7 July, 2016 By: Alex Forrest
BMW's baby SUV, the X1, arrived in Australia in April 2010 to fill a niche nobody knew existed.
In fact, with the X1, BMW invented the small premium SUV niche so it's no wonder nobody knew there was one.
Back then, we were yet to see the Audi Q3 for another two years and the Mercedes-Benz GLA didn't arrive until 2014. Also landing in this segment over the past six years has been the Range Rover Evoque and Lexus NX.
Nowadays, consumers considering these vehicles are looking for a little more space than that the original X1 offered.
This new X1 is taller and wider than its predecessor, but it's also shorter. Much of that is a result of the completely different platform it's based on.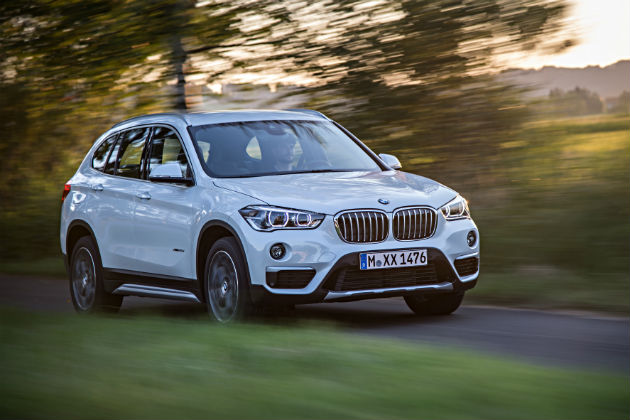 The X1, like the 2 Series Active Tourer, is based on the platform of the BMW-owned Mini, meaning the X1 has a transverse front engine layout.
It can be had with all wheel drive, like the xDrive25i we road tested, but you can also get an sDrive18D, which is front wheel drive only.
Of course, front wheel drive is a relatively new concept for BMW, which until November 2014 didn't even exist in the BMW model line-up. Since then, the 2 Series Active Tourer has arrived and most recently, this new X1 in October 2015.
Clearly, BMW have realised that while it may be noble to stoically stick with rear drive for the ultimate in driving pleasure, the truth is these aren't being bought by people with that as their top priority.
Also, nowadays a front wheel drive vehicle like this can be made to drive very well indeed anyway. Especially one that's based on the Mini.
On the road, the X1 does handle very well for something which still purports to be an SUV, but it does have a quite a stiff ride.
The new X1 gets a raft of extra equipment compared with its predecessor, including the addition of a rear camera as standard, auto parking and an electric tailgate.
Pricing for the X1 xDrive25i we tested is $66,960 drive away, but it starts at $55,830.
2016 BMW X1 specifications

| | |
| --- | --- |
| Price driveaway (as tested): | $66,960 |
| Engine: | 2.0-litre twin-scroll turbo petrol |
| Power: | 170kW @ 5000-6000rpm |
| Torque: | 350Nm @ 1250-4500rpm |
| Claimed fuel economy: | 6.4L/100km |
| ANCAP Rating: | 5 stars |
| CO2 Emissions: | 149g/km |
This vehicle qualifies for RAC's Less Emissions Mission rewards.