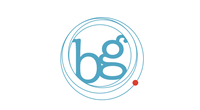 Show your card
Call The Barbaro Group
What do I get?
Save up to 15% off the below driver training courses with The Barbaro Group. Courses include:
- 10% off the Young Drivers 4 hours non-accredited course
- 10% off the Pro-Active Defensive Drive full day accredited course
- 10% off the Operate and Maintain a 4WD full day accredited course
- 15% off the Recreational 4WD full day non-accredited course
- 15% off the Towing/Caravan 6 hour non-accredited course
How do I redeem?
Simply show your RAC membership card at time of booking or quote your membership number over the phone.
Lost your RAC membership card?
Order one now
Where do I get the offer?
The Barbaro Group training centre is located in Hazelmere and offers training nation wide. Visit The Barbaro Group website or call 0458 587 125 for more information.
Not a member? Find out how you can join RAC today!

Terms and Conditions
*Terms and conditions:
Cancellation of enrolments must be provided to BG by the member at least 24hrs prior to the commencement of the scheduled training. Failure to provide notice or non-attendance will result in a full charge being incurred by the member. All participants in Nationally Accredited Training are required to obtain a Unique Student Identification (USI) number. Prices are subject to change. RAC membership card or member number must be quoted at time of booking.