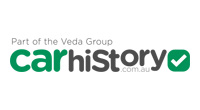 Pre purchase
Purchase online
What do I get?
Pay only $27.49 for a full electronic report. A Car History Report provides history on whether the used car you are buying has been written off, stolen, damaged or has money owing on it.
How do I redeem?
Purchase a Car History Report online, all you will require is the Vehicle VIN number.
Lost your RAC membership card? Order one now
Where do I get the offer?
Available for purchase from the RAC online shop.
Not a member? Find out how you can join RAC today!
Terms and Conditions
Car History Reports are offline between 9pm and midnight EST every Wednesday evening. Price displayed includes online credit card fee. VIN number is required to complete purchase, the VIN number is the 17 character Vehicle Identification Number (VIN) displayed on the registration certificate and can also be found on the vehicle itself. This should be located on the compliance plate located in the engine bay or on one of the door posts (where the door latches when it is closed), or on the passenger side windshield.