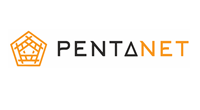 Pre purchase
Savings exclusive to RAC members
What do I get?
RAC Members can now save 5% off the full retail price of their selected home or business Pentanet Fixed Wireless, PentaMAX, Apartment Broadband and neXus internet plans for 12 months with Pentanet.
Pentanet is Western Australia's own telco, passionate about superfast internet and amazing local service. Delivering high-speed internet to Perth metro area and NBN fibre to regional WA, Pentanet are proudly powering WA with superfast internet solutions to suit your home, family, business or enterprise. It's next level internet that you can count on.
How do I redeem?
It's simple - just log in to your Pentanet customer portal and add your RAC membership number. Your 5% discount will automatically be applied to eligible services.
It's time to make the switch and start saving on your internet usage today! To find the right offer for you click the 'Find out more' link below.
Lost your RAC membership card? Order one now
Not a member? Find out how you can join RAC today!
Terms and Conditions
Discount applies to new and existing customers of Pentanet and is available every day during the terms including public holidays and weekends from 1 May 2022. RAC members can claim the specified discount on the full retail price of publicly advertised home and business Pentanet Fixed Wireless, Apartment Broadband, PentaMAX, and neXus plans. This offer does not apply to additional services and retail products purchased through Pentanet. This offer does not apply to the set-up fees of any internet plan, which are due and payable under Pentanet's standard terms and conditions. See www.pentanet.com.au for pricing information. This offer cannot be used in conjunction with any other promotion or offer, unless permitted by the terms and conditions of that individual offer. This offer applies to accounts in good standing only. If an account becomes overdue at any time, Pentanet reserves its right to remove the discount applied to the account for the next billing period and may continue to do so until the account is paid up to date. To qualify for this offer, the RAC membership holder must apply for a Pentanet service in their own name. The account holder is required to provide their personal RAC membership number after sign-up through the Pentanet customer portal, with the discount commencing from the first full billing period after successful verification of the member number. BusinessWise memberships are not eligible for this offer. This offer may be redeemed for a maximum period of 12 months on any contract length, and is only valid while the customer is a current member of RAC. RAC Members must enter their membership number before AWST 11:59pm on 30 April 2023, or until termination of the RAC Member Benefits Partner Agreement between RAC and Pentanet.