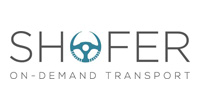 Pre purchase / e delivery
Download the APP
What do I get?
10% discount on every ride. Shofer is changing the face of Perth's on-demand transport sector. You'll be treated right with your choice of a female or male driver, low cost upfront fixed fares on agreed routes and technology to support your in-car experience.
Shofer now allows you to pre-book your ride online.
How do I redeem?
Simply download the Shofer APP available in the Apple App Store or get it on Google Play, add your RAC membership number upon registration or add your number in by selecting RAC members from the main menu.
Lost your RAC membership card?
Order one now
Where do I get the offer?
Shofer is available in Perth.
Available on the App Store Get it on Google Play
Find out more by visiting the Shofer website.
Not a member? Find out how you can join RAC today!

Terms and Conditions
Terms and conditions apply. Should SHOFER be running another promotion offering a discount higher than the RAC 10% Member discount, the discount will be applied to the RAC member. RAC members will not be able to claim their 10% discount and include any other promotional discounts SHOFER may be running (no double dipping). To pre-book your SHOFER ride, simply call 0477 670 266 or email: bookings@shofer.com.au