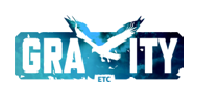 Show your card
Book today!
What do I get?
10% off "general jump session"
Gravity ETC, Extreme Trampoline Centre, 1800sqm of trampoline deck area with 7 different zones, proudly supporting youth and Community. Promoting health, fun, family and friendship – Gravity Etc aim to provide a fun, family friendly, energetic atmosphere in a safe, drug and alcohol free environment.
How do I redeem?
Phone Gravity Etc on 08 9707 3813 to book.
Please advise us that you are a current RAC member. RAC membership card MUST be presented on arrival.
43 Norton Promenade, Dalyellup (Bunbury) WA 6230
Lost your RAC membership card? Order one now
Not a member? Find out how you can join RAC today!
Terms and Conditions
Terms and conditions apply. 10% off 'general jump session' is available all year. Must be booked by the RAC member over phone or in-house, the current RAC membership card MUST be produced at check in / arrival – by card owner. Valid only for General Jump Sessions, excludes all other "special sessions", cannot be used in conjunction with any other passes or discounted rates. Subject to capacity availability. Advanced booking is recommended to avoid disappointment.