Haji Lane is a narrow laneway located in the Arab Quarter that in recent times has become a fashion mecca. This bustling retail stretch is lined with hip independent fashion boutiques and fashion accessory stores.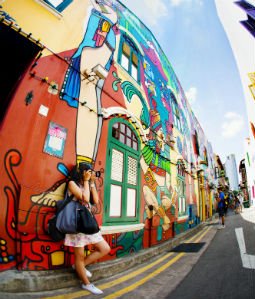 Holland Village is an expatriate enclave famous for its unique bohemian character. It is filled with renowned art studios, restaurants and bars and has a laid-back atmosphere.
Dempsey Hill is a lush and tranquil hideaway just a few minutes from Orchard Road. The little hill boasts gourmet grocers, art galleries, antique shops, acclaimed restaurants, cafés and wine bars.
IMM outlet mall is Singapore's largest outlet mall with close to 60 outlet stores. IMM offers discounts of up to 60 per cent all year round.
Wing Seong Fatty's Restaurant is a no-frills taste of authentic Singaporean Chinese cuisine. This iconic restaurant is a must for anyone who wants to experience genuine local dishes. There are many restaurants with the same name but this one has been around since 1926 and is at 175 Bencoolen Street, Singapore.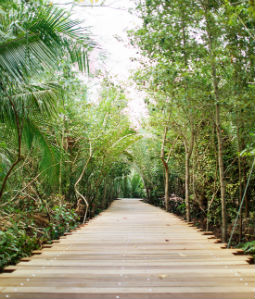 Pulau Ubin is a small island north of Singapore city. It's a peaceful location with natural jungle and is a great place to explore on a bicycle. Pulau Ubin island is just a five-minute ferry ride from Singapore city.
For Singapore packages call 1300 655 179 or browse our current deals below: