Star Ratings is Australia's leading independent accommodation rating system and an internationally recognised symbol for quality accommodation standards.
Used in over 70 countries, they represent a mark of quality at accommodation providers. Here in Australia, Star Ratings are brought to you by the Australian Auto Clubs in each state - NRMA, RACV, RAA, RACQ, RAC and RACT.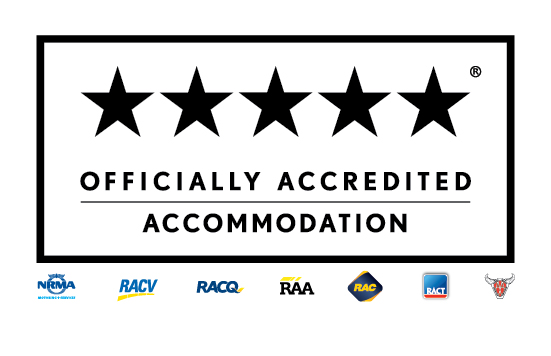 They are awarded to six distinct accommodation categories: Hotels, Motels, Serviced Apartments, Hosted Accommodation, Caravan-Holiday Parks and Self Catering properties.
If a property has a 1 Star Rating, you can be assured that the property has met the standards expected of a quality 1 Star property; if a property has a 5 Star Rating, it has met the standards expected of a quality 5 Star property.
The 'star' symbols are a licensed trademark and can only be used by properties that have been licensed to use them by Australian Motoring Services – a wholly owned subsidiary of the Australian Auto Clubs.
The Star Ratings scheme enjoys a long and distinguished heritage with the Australian Auto Clubs, dating back to the 1960s when the clubs first started assessing accommodation on behalf of their members.
Search for Star Rated accommodation for your next trip away and ensure you contribute to the Travellers' Ratings for the property, after your stay.
Listen to Catriona Rowntree as she explains why she places her trust in Star Ratings. Alternatively learn about what's in a star.