August, 2017
Shark Bay Visitor Centre often sights the below beautiful blooms during wildflower season. The Gascoyne is known to host some of the most vibrant wildflowers such as Mulla mulla, Purple Haze, Sturt desert peas and Everlastings.
This is what they've seen so far this season.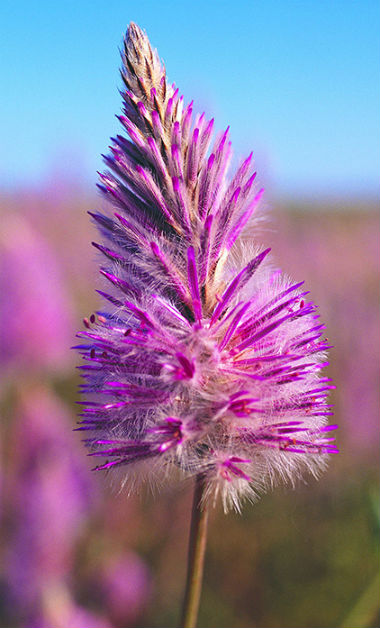 Shark Bay World Heritage Area
Dirk Hartog Island
Shark Bay's famous Tamala Rose is in full bloom on the island. The aromatic Tamala rose is one of the region's most showy species.
Denham
Red Sturt Desert Pea,

otherwise known as Marlu Guru in Malgana (Kanngaroo Eye), is currently flowering at Yadgalah Aboriginal Corporation on Francis Rd.
Exmouth
Cape Range National Park
Access the National Park via Exmouth to find some striking and unqiue flowers including Mulla mulla, Red Sturt desert pea, Dampier pea and Green Bird Flower.