Adriatic & Aegean Medley

aboard the Enchanted Princess
14 nights from
$3,799*
per person, twin share
Multiple departures
Bonus onboard credit
Solo prices available
Discover the lands of legend and lore onboard a European cruise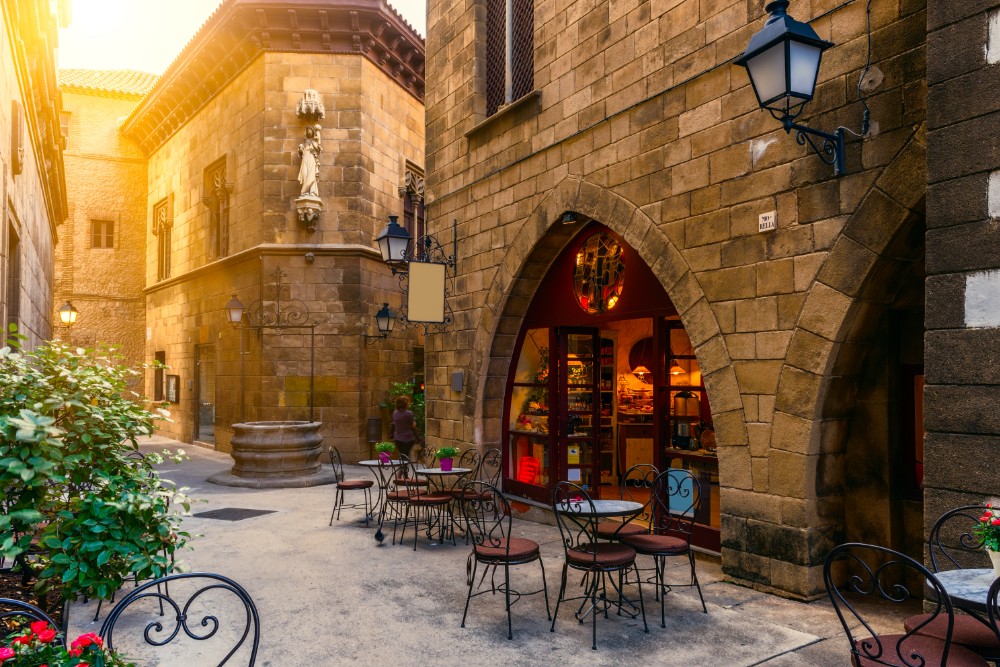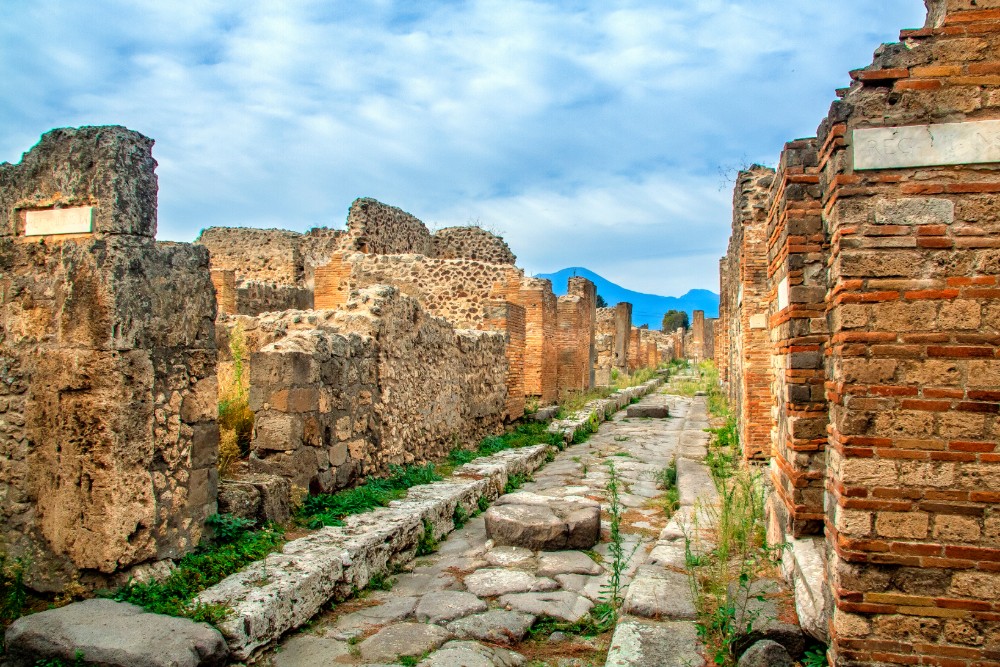 Enchanted Princess
, the fifth in line of Princess's Royal-class ships, shares all of their spectacular style and luxury, and introduces new attractions all her own. Get ready for exquisite, one-of-a-kind dining experiences. The most pools and whirlpool hot tubs ever. World-class entertainment venues hosting dazzling performances. As well as the breathtaking new Sky Suite, with expansive views from the largest balcony at sea.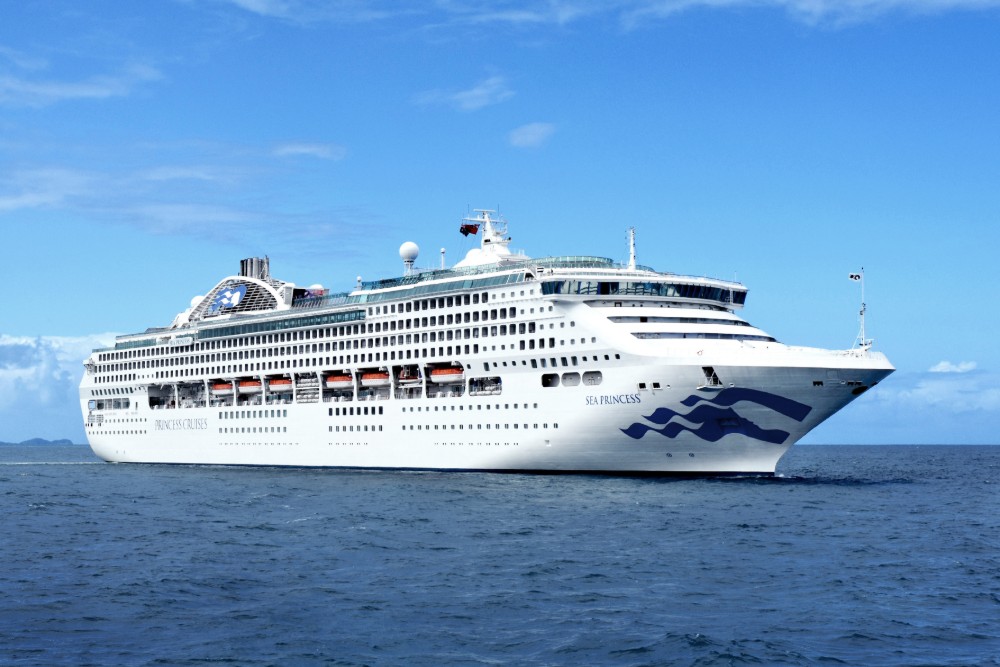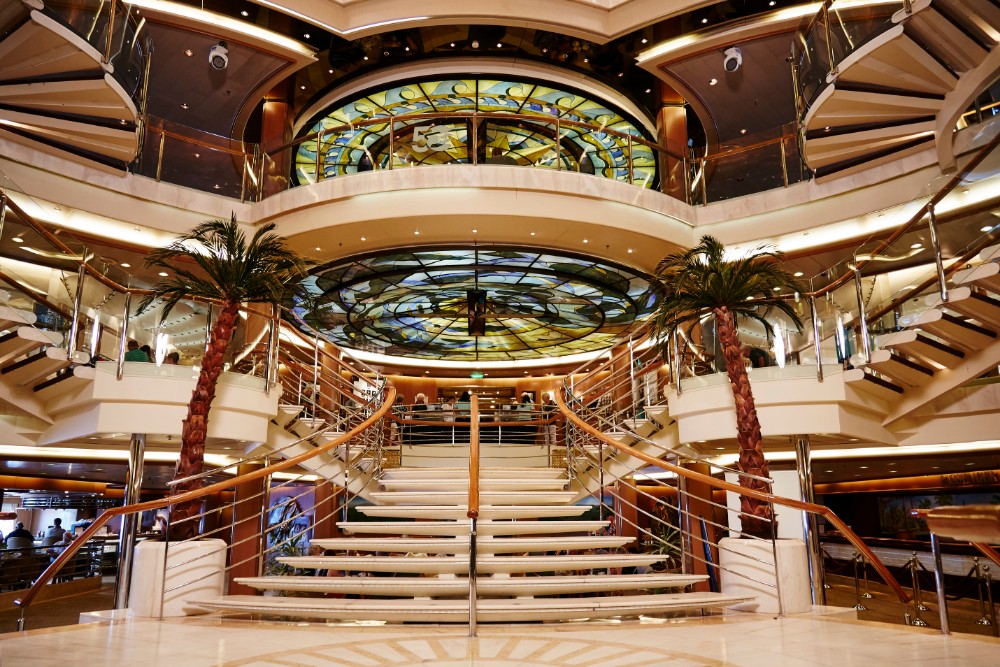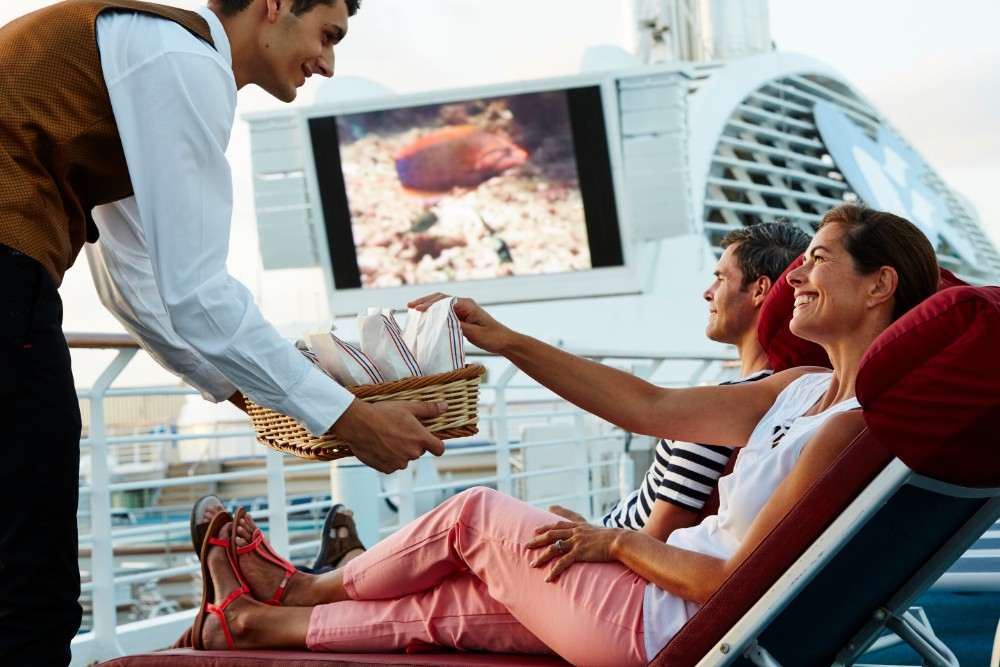 Enchanted Princess accommodation
Interior: These staterooms are the perfect place to recharge your batteries. Our most affordable option, featuring two twin beds or a queen-size bed. Other amenities include a refrigerator, hair dryer, TV, closet and bathroom with shower.
Premium Oceanview: A room with an expansive view. This new stateroom design offers a stunning wall of floor-to-ceiling windows. Loads of natural light brings an airy, openness to the space. Whether the relaxed view of the deep blue sea, or inspired scenery of a new city on the horizon, the Deluxe Oceanview ensures picture-perfect snapshots from the comfort of your room. This stateroom includes all the amenities of an interior room.
Balcony: This impressive stateroom offers the added indulgence of a balcony and gives you more space than a standard stateroom. Enjoy your own private outdoor space with a table, two chairs, and a relaxing view of the inspiring scenery surrounding you, whether a beautiful sunset over the ocean or a new city to explore. It's also perfect to enjoy cocktails before dinner or a leisurely breakfast.
Deluxe Balcony: Choose this enhanced version of a Balcony stateroom with more space and a comfortable sofa bed. Enjoy a larger balcony with more room to view the beautiful scenery as you sail from destination to destination and take in the ocean breeze for a wonderful and romantic evening or morning. This stateroom also includes some of the amenities offered in a Mini-Suite stateroom.
Mini Suite: Choose a luxurious Mini-Suite with balcony which is substantially larger than a Balcony stateroom and receive a complimentary welcome glass of Champagne. Mini-Suites include a separate sitting area with sofa bed, premium bathroom amenities and two flat-panel televisions. For families or groups needing a little extra space, Mini-Suites offer an appealing and affordable option. More details
Club Class: Mini-Suite with exclusive VIP touches. A premium stateroom category featuring our best located Mini-Suite staterooms, as well as the great amenities found in all Mini-Suites — plus premier dining benefits and luxurious perks. Each night, enjoy Club Class Dining, an exclusive dining area featuring expedited seating with no wait, expanded menu options, dedicated wait staff and tableside preparations. Other amenities include priority embarkation and disembarkation, a complimentary one-time wine set-up and so much more!* More details
Suite: Most luxurious accommodations at sea. Surrounding you with deluxe accommodations, a spacious Suite with balcony* includes all the amenities of a Club Class Mini-Suite, plus incredible premiums. Enjoy more living space, a sofa bed and separate seating areas, and wonderfully enhanced amenities that range from priority embarkation and disembarkation to a complimentary mini-bar setup in suite and so much more. More details
Sky Suite: Unparalleled service & the largest Balcony at sea. Exclusive doesn't begin to describe the experience. Inclusive amenities, attentive service and a dedicated Suite Experience Manager to deliver your every desire are just the beginning. Crowning the heights of the ship, each Sky Suite hosts up to five guests, dazzling you with a 270-degree panorama throughout your voyage. Complementing the exquisitely appointed interior living spaces, a luxuriously furnished over 1,000-square-foot continuous balcony – the largest at sea – invites you to relax privately or host your own celebrations or catered events.
Day 1 | Rome, Italy
Your gateway to the Eternal City, Civitavecchia has served as Rome's seaport since the 13th century. The port has a long and venerable history. The emperor Trajan built a pleasure villa near the modern city, while Bernini and Michelangelo designed the harbor fortifications.
Yet the Eternal City eternally beckons. The ancient capital of the Western World and the center of Christianity for nearly 2,000 years, Rome provides an inexhaustible feast. Visit the ruins of the Forum, view the splendors of the Sistine Chapel, or climb the Spanish Steps, once the heart of Rome's Bohemian Quarter.
Day 2 | Naples, Italy (For Capri & Pompeii)
Italy's third-largest city, Naples is a bustling metropolis famed for it stately buildings, crowded streets, pizza - and notoriously bad traffic. However, this beautiful city is rich in centuries-old culture and customs. Naples is also your gateway to the Isle of Capri, the fabled Amalfi Coast and the ruins of Pompeii, buried in ash by the cataclysmic eruption of Mt. Vesuvius in 79 A.D.
Naples boasts an ideal location, with both the ruins of Roman cities and the stunning Amalfi Coast in easy reach.
Day 3 | At sea
Day 4 | Kotor, Montenegro
Kotor lies at the head of Boka Bay. Bordered by towering limestone cliffs, the winding bay is actually Southern Europe's longest and most dramatic fjord. The port itself is a medieval gem: its narrow, asymmetrical streets are lined with ancient stone houses, old palaces, and churches dating from the 12th century. Kotor is also your gateway to the cultural and scenic wonders of Montenegro, from the old royal capital at Cetinje to the marshes and wildlife of Lake Skadar National Park.
Kotor is renowned for its nightlife: the streets of the old port are lined with pubs, taverns and cafés. The city is also host to a renowned summer carnival.
Day 5 | Corfu, Greece
The lush and verdant island of Corfu lies in the Ionian Sea, midway between Greece and Italy. The island has a long and colorful history. First colonized by the city-state of Corinth, Corfu has been ruled by the Romans, the Venetians, the French and the English. Corfu Town boasts fortresses bearing the insignia of the Venetian Republic, an esplanade lavishly planted by the French during the Napoleonic Wars, and an English cricket pitch. The island also offers some of the finest coastal scenery in the entire Mediterranean.
Day 6 | Crete, Greece
Weaving a tapestry of awe and wonder, Chania is a centuries-old mix of Minoan myths, well-preserved Venetian mansions, a mesmerizing Old Town complete with labyrinthine passageways, and atmospheric Kastelli Hill, once the site of a Roman acropolis. But Chania may be best known as the gateway to the breathtaking 4,000 year-old Minoan ruins at Knossos, home of the legendary King Minos and the part man and part bull known creature as the Minotaur. And around every corner of this idyllic area you'll find picturesque villages, breathtaking views and architectural wonders that will remain with you for a lifetime.
Day 7 | Mykonos, Greece
Thanks to its proximity to the mainland, Mykonos was one of the first Greek islands to become an international travel destination. During the late '60s and early '70s, Mykonos was famed as a haunt for the rich. The island's nightlife - then and now - was a glittering whirl of colored lights, music, and parties. But there's another side to Mykonos - the neighboring island of Delos. In classical mythology, Delos was the birthplace of Apollo and his twin sister Artemis. Travelers to Delos can stroll among the island's vast ruins, which include three temples consecrated to the Sun God and the famed Lions Walk.
Day 8 | Athens, Greece
The past maintains a vibrant presence in the cradle of Western civilization. Atop the Acropolis, the serene Parthenon sails above the commotion of the modern city. The tragedies of Aeschylus, Sophocles, and Euripides were performed in the Theater of Dionysus at the foot of the Acropolis. On Pnyx Hill, citizens of a fledgling democracy gathered to cast their votes on Athens' destiny. Then there is the hustle and bustle of the modern city, a metropolis of 4.5 million that spreads out from the foot of Mt. Lycabettus and across the plain. Packed with busy shops and lively tavernas, modern Athens is a colorful counterpoint to classical Greece.
Day 9 | Santorini, Greece
Did the catastrophic volcanic eruption that ravaged Santorini circa 1600 B.C. destroy Crete's ancient Minoan civilization - and give birth to the myth of Atlantis? In 1967, archaeologists on Santorini unearthed the remains of a Bronze Age city that may have been home to as many as 30,000 people. Whether the Lost Continent of Atlantis is rooted in myth or reality, an undisputed fact remains. The eruption created a caldera - and one of the most dramatic land and seascapes in the entire Mediterranean. On Santorini, whitewashed buildings cling to vertiginous cliffs that plunge to a turquoise sea. Part of the Cyclades Archipelago, the three-island group of Santorini, Thirasia and uninhabited Aspronisi present the traveler with unforgettable vistas.
Day 10 | At sea
Day 11 | Kotor, Montenegro
Day 12 | Sicily, Italy
Messina has played a major role in European history since its founding as a Greek colony in the 8th century B.C. During the Roman Empire, the city was a major port and commercial center, during the Middle Ages, Messina was the major port of departure for Crusaders. History has also left its scars: a massive earthquake leveled much of the city in 1908 and the World War II campaign for Sicily devastated Messina. Yet Messina emerged from that devastation with some of its historic treasures intact, including the 12th-century Annunziata dei Catalani Church. Messina is also your gateway to the rugged beauty of southeast Sicily, from the seaside resort of Taormina to Mt. Etna.
Day 13 | Naples, Italy (For Capri & Pompeii)
Day 14 | At sea
Day 15 | Barcelona, Spain
The 1992 Summer Olympics revealed to the world what Europeans and seasoned travelers already knew - Barcelona is one of the world's greatest treasures. Vibrant and earthy, commercial and cultural, this city of two million residents is the capital of Spain's autonomous region of Catalonia. Stroll along the wide, tree-lined promenades of Las Ramblas and marvel at the spires of Gaudi's Basilica La Sagrada Familia. Or visit the former Olympic Ring on the hill of Montjuic - also home to world-class parks, fountains and museums. Barcelona, which nurtured such artistic giants as Picasso, Dali, Miro and Casals, is definitely a traveler's paradise.
Departures:
11 July 2020
| | | | | | | | |
| --- | --- | --- | --- | --- | --- | --- | --- |
| | Inside | Oceanview | Balcony | Deluxe Balcony | Mini Suite | Club Class | Suite |
| Per person | $3,809* | $4,799* | $5,176* | $5,450* | $5,946* | *Waitlist | $11,174* |
| Solo cabin | $7,598* | $9,598* | $10,138* | $10,536* | $11,678* | *Waitlist | $22,134* |
| Onboard Credit | USD160 | USD160 | USD260 | USD260 | USD260 | - | USD260 |
Promotions:
Twice as Nice: Book by 31 August and receive up to USD200 onboard credit
RAC Exclusive: Book with RAC and receive a bonus USD60 onboard credit
1 August 2020
| | | | | | | | |
| --- | --- | --- | --- | --- | --- | --- | --- |
| | Inside | Oceanview | Balcony | Deluxe Balcony | Mini Suite | Club Class | Suite |
| Per person | $4,121* | $5,021 | $5,317* | $5,579* | $6,127* | *Waitlist | $11,594* |
| Solo cabin | $7,954* | *Waitlist | $10,634* | $11,032* | $12,254* | *Waitlist | $20,894* |
| Onboard Credit | USD160 | USD160 | USD260 | USD260 | USD260 | - | USD260 |
Promotions:
Twice as Nice: Book by 31 August and receive up to USD200 onboard credit
RAC Exclusive: Book with RAC and receive a bonus USD60 onboard credit
22 August 2020
| | | | | | | | |
| --- | --- | --- | --- | --- | --- | --- | --- |
| | Inside | Oceanview | Balcony | Deluxe Balcony | Mini Suite | Club Class | Suite |
| Per person | $3,939* | $5,209* | $5,309* | $5,579* | $5,889* | *Waitlist | $9,739* |
| Solo cabin | $7,954* | $10,914* | $10,634* | $11,032* | $12,254* | $14,236* | $20,894* |
| Onboard Credit | USD160 | USD160 | USD260 | USD260 | USD260 | USD260 | USD260 |
Promotions:
Twice as Nice: Book by 31 August and receive up to USD200 onboard credit
RAC Exclusive: Book with RAC and receive a bonus USD60 onboard credit
Above prices are based on per person in a twin share cabin. Onboard credits stated are based on total for the cabin. Prices are based on a from price. Strictly subject to availability.
Advertised price is per person and correct as of 1 July 2019
Twice as Nice offer is on sale until 31 August 2019 unless sold out prior and is not available on all sailing dates shown
Onboard credit is based on AUD and is applied to the first 2 passengers in a stateroom
Onboard spending money is non-transferable, non-refundable, non redeemable for cash and cannot be used at the medical centre or casino
Offers may be withdrawn at any time without prior notice and are strictly subject to availability
Itinerary is subject to change at any time due to unforseen circumstances
Credit card fees of up to 1.2% may apply
Princess Cruises terms and conditions apply
*Terms and conditions apply: see RAC Travel general terms and conditions