Antarctic peninsula adventure
Including Antarctic circle crossing
17 days from
$19,999
per person, twin share
Includes return economy airfares from Perth || Business class upgrades available
Departing Perth 6th March 2019
Towering glaciers, snow-covered landscapes, massive icebergs, amazing wildlife encounters and the option to choose your favourite activities every day. This is just a sample of what you would be experiencing everyday onboard RAC's exclusive Antarctic Peninsula Adventure holiday in 2019.
As with all One Ocean Expeditions adventures, the priority is always the expedition, however to make the journey that bit more comfortable they have added a new vessel to their fleet in time for RAC's exclusive departure in 2019. The RCGS Resolute is purpose built icebreaker built for polar expedition cruising with exceptional manoeuvrability, proven track record for stability and safety and awarded the with the highest ice class.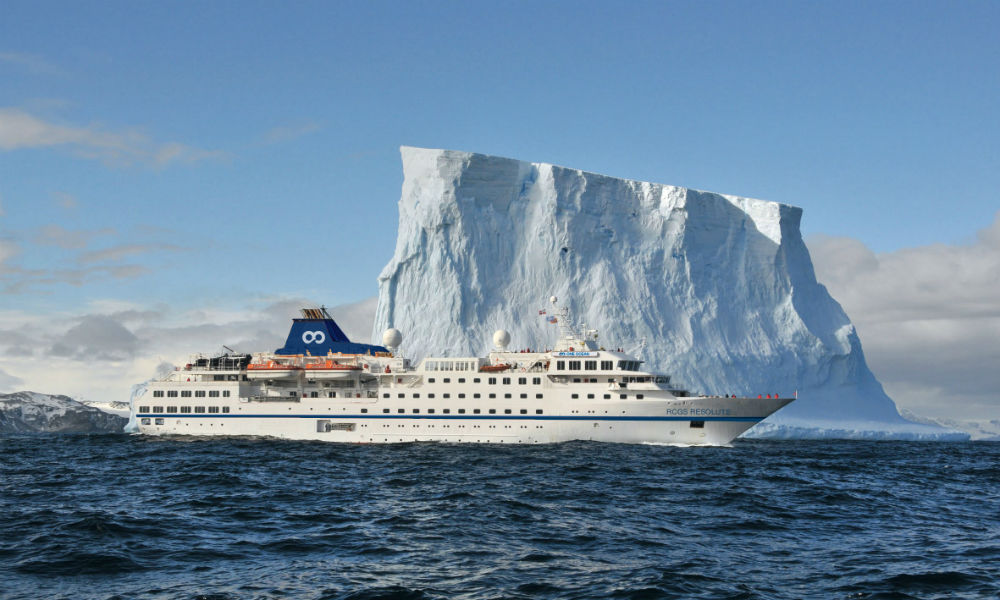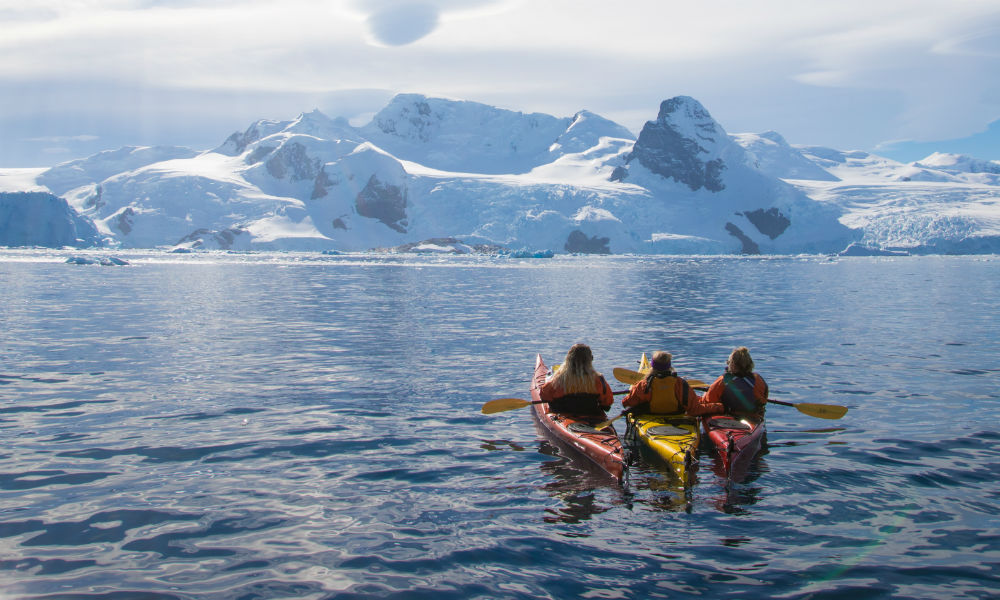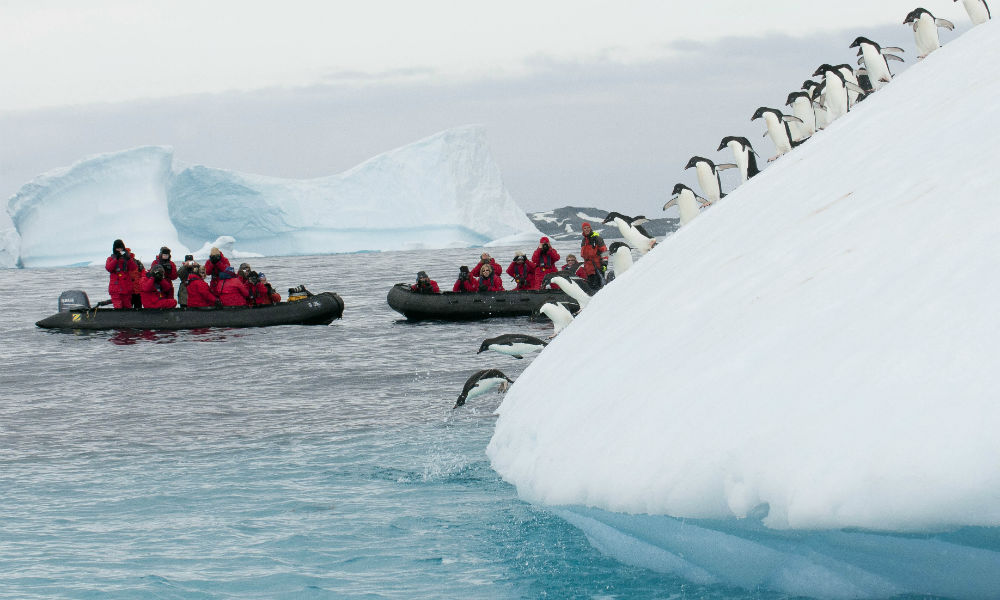 10 nights Antarctic Peninsula Adventure with One Ocean Expeditions including crossing of the Antarctic circle
Ocean specialists on your cruise
In-depth exploration of the Gerlache coastline
Observe penguins, seabirds, seals and whales and learn about the environment wildlife and ecology from polar experts
Daily off-ship excursions by zodiac
Guided hikes and walks on shore of various duration's
Sea kayaking is available at an additional charge
Buenos Aires city tour
Walking tour of San Telmo
Tango and dinner show in Buenos Aires
Return international economy flights from Perth with Air New Zealand
5 night's luxury accommodation in Buenos Aires
Buenos Aires city tour
Welcome Dinner at Buenos Aires hotel
An evening enjoying Argentine wine and culture
Walking tour of San Telmo
1 night in Ushuaia including a tour to Tierra del Fuego National park
10 nights Antarctic expedition cruise aboard RCGS Resolute
All meals on board including daily afternoon tea
Tango and Dinner show in Buenos Aires on the last night
All hotel and port transfers included
Day 1 - Wednesday 6 March - Arrival into Buenos Aires
Upon arrival you will be met and transferred to your hotel for 4 nights. Located in one of the most exclusive and prestigious districts in Buenos Aires, the Meliá Recoleta Plaza has a privileged location in the most cosmopolitan and aristocratic area of the city. This elegant, luxury hotel was once home to Evita Perón, first lady of the country famous for her commitment to social change.
Accommodation: Melia Recoleta
Meals: Dinner
Day 2 - Thursday 7 March - Buenos Aires
Morning city tour then afternoon at leisure. You will visit the symbol of the city, the Obelisk, squares such as Plaza de Mayo, Plaza San Martin and Plaza Alvear; Avenida De Mayo, Corrientes and 9 de Julio among other avenues; be driven to colourful La Boca where you will walk along the famous Caminita street, and bohemian San Telmo,, Visit the magnificent neighbourhoods of Palermo and Recoleta with its famous cemetery and modern neighbourhoods like Puerto Madero; Lezama Park and Tres de Febrero (known as Bosques de Palermo) along with the Ecologic Reserve of the 'Costanera Sur' and the commercial and financial areas of the city.
Dinner this evening is at the Argentine Experience.
The Argentine Experience is designed to give you an introduction to the best of Argentine cuisine and culture. This is not a cooking class, but a fun experience where you will meet and dine with people from all over the world. Make your own way to the fashionable district of Palermo, where the international team of guides are on hand to spoil you as they take you through every step of this culinary journey.
Start the night early to explore the world of wine with our signature style and focus on fun and interaction, this is much more than your standard wine tasting, this is a Wine Experience! Awaken your senses by exploring the nuances and aromas in Argentina's flagship wines – Torrentes, Bonarda and Malbec – and try to identify the 20 different smells in our aroma area while enjoying perfectly paired gourmet appetizers to complement them. Create your own empanada learning the traditional repulgue technique. Enjoy what many are claiming to be the very best steaks in Argentina, cooked to order and accompanied with velvety mash potatoes and oven roasted vegetables, two distinct Malbec wines are chosen from boutique wineries in Mendoza. Learn about and enjoy unlimited wine throughout the dinner. For dessert, make your own alfajores and finally, learn about the history and etiquette of mate, Argentina's national pastime and enjoy preparing it from scratch.
Accommodation: Melia Recoleta
Meals: Breakfast and Dinner
Day 3 - Friday 8 March - Buenos Aires
San Telmo Parrilla tour. Our Palermo tour centres around the Las Cañitas section of Palermo, a neighbourhood known for its beautiful tree lined avenues, historic polo fields, and burgeoning culinary and nightlife scene. On this route we begin at a classic parrilla filled with soccer fanatics known for it's choripan. Next, we visit a casa de empanadas to try some of our favourite handmade empanadas, before moving on to enjoy some of the best meat and service in the city at a historic and hidden parrilla famous among locals, and finally finishing at an incredible artisanal "heladeria" (ice cream shop).
Accommodation: Melia Recoleta
Meals: Breakfast
Day 4 - Saturday 9 March - Buenos Aires
Day at leisure, to relax and enjoy the beauty of Buenos Aires. This evening enjoy dinner and tango show at one of Buenos Aires famous theatres.
Accommodation: Melia Recoleta
Meals: Breakfast
Day 5 - Sunday 10 March - Ushuaia
Fly to Ushuaia and transfer to your hotel. Ushuaia is the southernmost city in the world and has some great cafes, interesting museums and delicious restaurants. Your central hotel makes a great base to explore this frontier town.
Accommodation: Albatros
Meals: Breakfast
Day 6 - Monday 11 March - Antarctic Cruise
This morning take a tour out to Tierra del Fuego NP. Stretch your legs with some short walks and visit the end of the Panamerican Highway, linking Alaska to Ushuaia. Out journey to Antarctica commences this afternoon in Ushuaia, in southern Argentina. We gather at our central meeting point, transfer to the pier and embark the Resolute. After settling into our cabins and exploring the ship, meet our expedition team and fellow passengers. Excitement is in the air as we enjoy a welcome cocktail and dinner and cast off, bound for Antarctica and the adventure of a lifetime.
Accommodation: RCGS Resolute
Meals: Breakfast, lunch and dinner
Day 7-8 - Tuesday 12 March - Wednesday 13 March - Antarctic Cruise
We chart a southerly course and can reach our goal of the Antarctic Circle due to the capabilities of our expedition vessel - RCGS Resolute. Her superior speed ensures a swift crossing of the Drake Passage on our way south of the circle. This stretch of water is rich in its bio-diversity and showcases an abundance of wildlife. We will be joined by hundreds of seabirds including the celebrated wandering albatross. Giant petrels and smaller Cape petrels are also constant companions as we make our way south. Photographing these magnificent birds takes patience and skill and our photography expert will be on hand to show you the best techniques. Later, perhaps join the ship's Captain on the bridge and learn about the operations of our modern research vessel. Throughout the journey our onboard experts educate us with a series of presentations about the environment, the wildlife and history. The presence of icebergs announces our arrival into Antarctic waters.
Accommodation: RCGS Resolute
Meals: Breakfast, lunch and dinner
Day 9 - Thursday 14 March - Matha Straight and the Antarctic circle
We awaken today, and the magnificent snowy peaks of continental Antarctica are laid out before us. We plan to navigate via Matha Strait and will attempt a shore landing at Detaille Island, below the Antarctic Circle. An abandoned British science station - 'Base W' was established in the 1950s and is in a remarkable state of preservation. For the history buffs this is a fascinating place providing a glimpse into the harsh life of early Antarctic visitors. We toast our success on crossing the Antarctic Circle turning our gaze northwards, viewing the spectacular chain of glacier-covered peaks stretching as far as the eye can see. This coastline begs further exploration.
Accommodation: RCGS Resolute
Meals: Breakfast, lunch and dinner
Day 10-12, Friday 15 March - Sunday 17 March - Antarctic Peninsular exploration and Southern Gerlache coastline
Overnight we have navigated north towards the low-lying Yalour Island group. We hope to visit a working scientific base to learn of the important climate-related research happening here. A hike over the snowy saddle of nearby Winter Island allows us to stretch our legs and explore the old British Antarctic Survey hut.
Petermann Island is home to a sizable Adelie penguin rookery. Adelies - the smallest of the Antarctic penguins nest here and share the location with Gentoo penguins and Imperial cormorants. The view to the north of Mount Shackleton and Mount Scott is impressive. These towering granite sentinels mark the southern entrance to the Lemaire Channel. Nearby Pleneau Island offers more opportunities for shore landings. Just offshore, in the shallow waters of the Penola Strait, massive icebergs run aground. Constant wind and wave action sculpt these gargantuan chunks of ice into fantastic shapes, revealing more shades of blue than you could ever imagine. For many, a zodiac cruise here will be a highlight of the voyage.
We aim to transit the Lemaire Channel on our way north towards Paradise Harbour. This may be the first opportunity to step foot on the continent of Antarctica itself. Nearby Neko Harbour offers another continental landing. Both locations offer great hiking opportunities up to panoramic view points. For the sea kayakers, the paddling opportunities here are endless. Expect to be in full sensory overload by this time of the voyage. Orne Harbour is another beautiful location we hope to visit and the hike up to a rocky knoll provides stunning views and great access to a chinstrap penguin rookery. At Cuverville Island, there is a large Gentoo penguin colony which we observe at close quarters. Leopard seals are often sighted cruising the shallows along the landing site. For the kayakers, a full circumnavigation of the island is a possibility. We navigate into Willhelmina Bay – a known location for large numbers of humpback whales which we view in close proximity from the ship or when out zodiac cruising.
After several busy days of exploration along the Peninsula, we head north across the Bransfield Strait, bound for the South Shetland Islands. This is an important whale migration corridor and we expect sightings of humpbacks, or the resident pod of Orca that inhabit this stretch of water.
Accommodation: RCGS Resolute
Meals: Breakfast, lunch and dinner
Day 13 Monday 18 March - Southern Shetland Islands
By morning we arrive in the South Shetland Islands. The adventure is not over and if the weather conditions allow, we sail the ship into the flooded volcanic caldera at Deception Island. This is a very dramatic place and history is all around us as we explore the old whaling station, with the rusted old boilers and dilapidated wooden huts. At the far end of the beach is an old aircraft hangar. This is where Australian, Sir Hubert Wilkins made the very first flight in Antarctica in 1928. There is also an outstanding hike, high up onto the rim of the crater. After leaving Deception Island, we cruise along the coast of Livingston Island which in a sunny day is a memorable experience. There are several other landing sites in the South Shetlands including Half Moon Island, or the broad pebbly beach at Yankee Harbour, where we sometimes encounter Weddell seals sunning themselves. This is another great spot for a hike or a zodiac cruise. Hannah Point, with its elephant seal colony and nesting Antarctic petrels is another possibility. In the evening, we navigate north through the McFarlane Strait and into the Drake Passage.
Accommodation: RCGS Resolute
Meals: Breakfast, lunch and dinner
Day 14-15, Tuesday 19 March-Wednesday 20 March - Drake Passage
As we make our way back to South America, the educational presentations continue and we enjoy an entertaining and memorable voyage recap by our Expedition Leader. Join our photography experts in the multimedia room and download and back up your precious images. If weather conditions allow, we hope to make a rounding of Cape Horn. This fabled stretch of water is home to legendary tales of exploration and early navigation. It's a fitting place to reflect on a wonderful expedition. Approaching the entrance to the Beagle Channel in early evening light, we enjoy a special dinner attended by the Captain of the ship.
Accommodation: RCGS Resolute
Meals: Breakfast, lunch and dinner
Day 16, Thursday 21 March - Arrive Ushuaia, disembark ship
In the early morning we arrive into Ushuaia, Argentina. It is time to say farewell to our crew and fellow travellers. Guests will disembark be transferred to the airport for a morning flight back to Buenos Aires.
Accommodation: Melia Recoleta
Meals: Breakfast and dinner
Day 17, Friday 22 March - Depart Buenos Aires
Board Air New Zealand's dream-liner from Buenos Aires and start the journey back to Perth, with your memories of the amazing experience fresh in the mind.
One Ocean specialist who have experienced Antarctica first hand
Onboard Antarctica expedition leaders, a photographer in residence plus guest lecturers specialsing in marine mammals
A brand new vessel, purpose built for polar expeditions with the highest ice rating, allowing for the best access to Antarctica
Outstanding past passenger feedback
Daily off-ship excursions by Zodiac boats
Departure: Depart from Perth 6th March 2019
Pricing:
| | | | | |
| --- | --- | --- | --- | --- |
| Category: | Twin Private cabin | Superior Cabin | Superior Plus Cabin | Shackleton Suite |
| Twin share: | $19,999* | $22,345* | $22,735* | $24,685* |
| Single: | $28,885* | $32,355* | $32,940* | $46,139* |
Prices above are based on per person
Upgrade your international airfares to business from $5,500* per person
All details are correct as of 1 June 2018 and strictly subject to change
One Ocean Expeditions and Air New Zealand terms and conditions apply
Single supplement will apply
Itinerary is subject to change based on weather and sea conditions
The cruise and land component of this holiday is based against a USD rate of exchange and subject to re-pricing at the time of final payment. All pricing and details are subject to availability and currency fluctuations until paid in full.
All flights are strictly subject to fare and tax increases until ticketed. Any changes/cancellations/amendments after ticketing may result in airline imposed fees and/or nil refund.
Subject to availability
Offer may be altered or removed at any given time, without prior notice.
*Terms and conditions apply: see RAC Travel general terms and conditions