Grand Bordeaux
with Loire Valley
11 days from from
$8,595*
per person, twin share
Companion fly free*
Bordeaux to Paris
Solo prices available
Embark on a seven-night cruise along the Garonne to discover the best of the Bordeaux region, before immersing yourself in the delightful chateaux and scenery of the Loire Valley.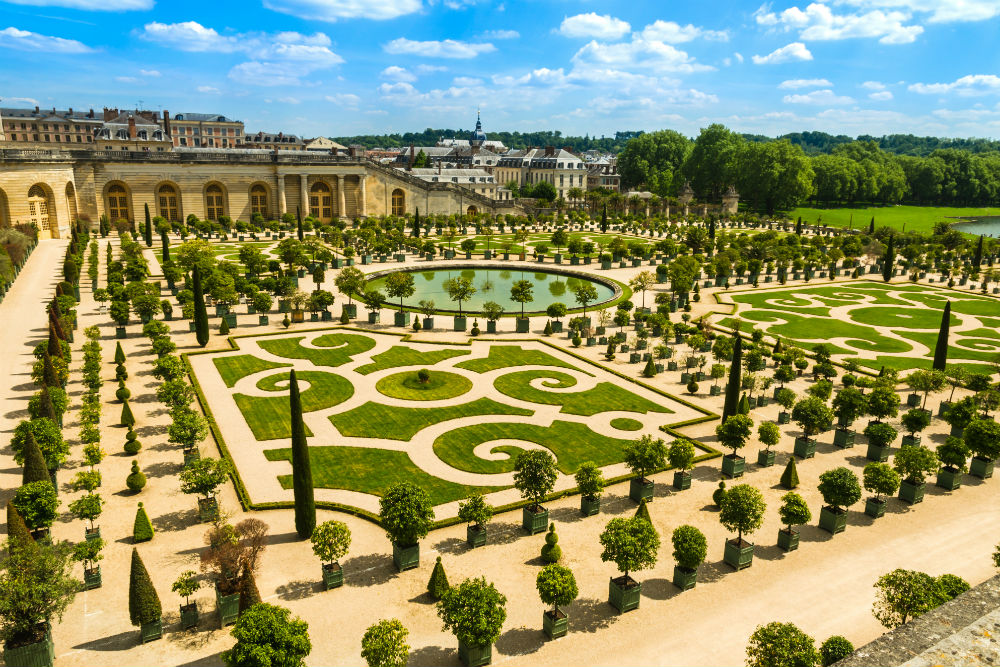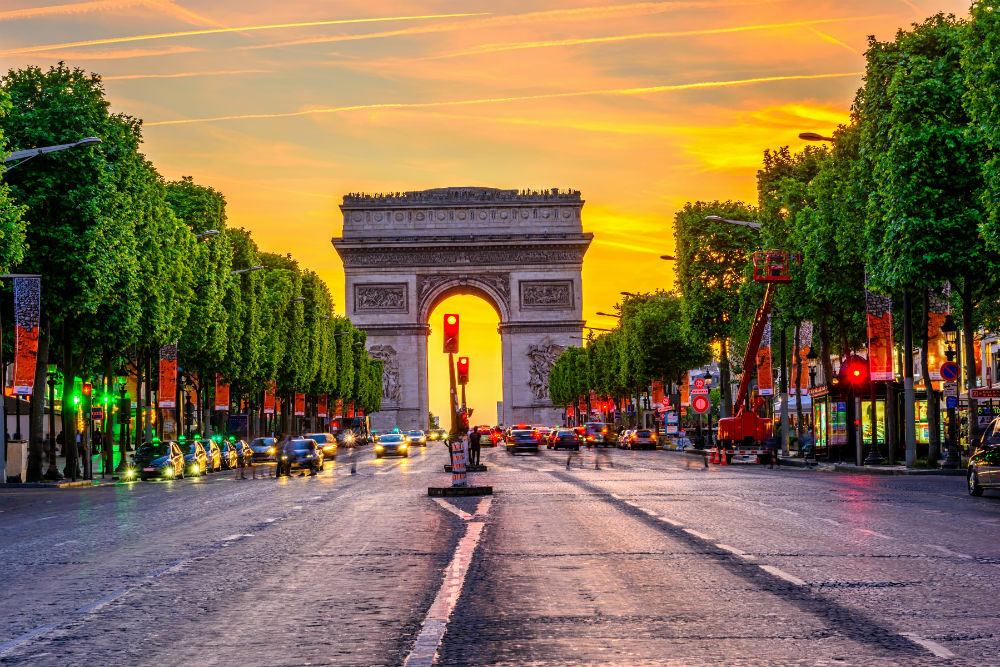 Trip highlights:
Savour fine wines followed by a private dinner at the regal Chateau de Ferrand
Visit a family-owned cooperage in Medoc then enjoy a wine tasting at Grand Cru Classe estate in the Margaux region
The owners of Chateau de Champchevrier will show you around their estate before sitting down to dinner that is fit for royalty
Be treated to lunch at Ore Restaurant in Versailles, owned by Alain Ducasse
Trip inclusions:
Experiences in 11 destinations
Luxury dining - a total of 25 meals
Expert cruise and tour directors
Transfers, port charges and gratuities
Freedom of Choice inclusions in four locations
A wide range of onboard beverages
Room service and laundry (select suites)
Day 1 | Arrive Bordeaux, Embark ship
Upon arrival, you will be met at the airport and transferred to your river ship. After settling in, live it up at a welcome reception tonight.
Meals: Dinner
Day 2 | Bordeaux, Libourne, Saint-Émilion
Enjoy a peaceful morning cruising along the Garonne and Dordogne rivers, taking in the scenery along the way. In Saint-Émilion, head to the underground Monolithic Church, then enjoy some free time to explore. Tonight, enjoy your Signature Experience.
Signature Experience: This evening, we have arranged a fine wine tasting followed by a private dinner at Château de Ferrand. This regal château dates back to the 17th-century, while the current owners, the Bich family, were founders of the famous Bic company. Like a modern day dynasty, it is now managed by a Bich family member, who has since married into the Chandon-Moët family.
Meals: Breakfast, Lunch & Dinner
Day 3 | Libourne, Blaye
From Libourne, choose your sightseeing. Later this afternoon, enjoy a peaceful cruise to Blaye.
Freedom of Choice - Sightseeing: Perhaps head to a caviar estate to learn about the farming of sturgeon fish before a tasting and a glass of sparkling wine. Alternatively, wander the stalls of the fresh food market, sampling fresh produce and gaining local knowledge conversing with the various stall holders.
Meals: Breakfast, Lunch & Dinner
Day 4 | Blaye, Bourg
Freedom of Choice - Sightseeing: Discover Blaye and take a stroll around the 17th-century citadel, as well as its underground passages. Later, cycle past châteaux on the banks of the Gironde Estuary, then follow the Captain's Road past the Côtes de Bourg wine region to Bourg, set at the confluence of the Dordogne and Garonne rivers. Otherwise if you want to take it easy, sail to Bourg and take a walking discovery of the town centre, medieval ramparts and stunning harbour.
Meals: Breakfast, Lunch & Dinner
Day 5 | Bourg, Pauillac
The sun-drenched vineyards of Aquitaine are on display as you cruise into Pauillac. Disembark your ship and journey through the famous Médoc wine region. During a visit to a local cooperage, see how wooden wine barrels are made. Afterwards, enjoy your Signature Experience.
Signature Experience: Visit Château Giscours, a 19th-century Grand Cru Classé estate in the renowned Margaux region. Here, it is only fitting that an estate tour and wine tasting is on the cards.
Meals: Breakfast, Lunch & Dinner
Day 6 | Pauillac, Cadillac
Freedom of Choice - Sightseeing: Perhaps visit Château de Cazeneuve, once the home of King Henry IV of France. Or discover Château de la Brède, then travel to Sauternes to try the region's famous dessert wine. If you want to take it easy, you can remain on board your ship, where we will bring the true flavour of France to you as we prepare a cheese tasting.
Meals: Breakfast, Lunch & Dinner
Day 7 | Bordeaux
The choice is entirely yours for today's sightseeing inclusion. Tonight's captain's farewell dinner is the perfect way to bid farewell to your new-found friends and crew.
Freedom of Choice - Sightseeing: Take in Bordeaux's unique blend of 18th-century and contemporary architecture and uncover the secrets behind certain buildings. Alternatively, embark on a culinary exploration of Bordeaux as you indulge in a charcuterie and cheese tasting, or for the golf enthusiasts, you can play a round at a renowned course.
Meals: Breakfast, Lunch & Dinner
Day 8 | Disembark Ship, Bordeaux, Tours, Vouvray
Transfer to the railway station to continue the fun. Board a high-speed train to Tours, and on arrival, enjoy free time for lunch before exploring medieval Tours with a local expert. Afterwards, head to Vouvray for another fabulous tasting at a local winery, before arriving at your Loire Valley château for a two-night stay.
Accommodation: Château de Beauvois
Meals: Breakfast
Day 9 | Tours, Loire Valley
Today's exploration takes you to some of the finest châteaux the Loire Valley has to offer. Call into Château de Chenonceau, where a tour takes you through its rooms adorned with a rich art collection. Next, it's time to marvel at the finest French Renaissance architecture with a visit to Château de Chambord, the largest in the Loire Valley. Imagined by King Francis I of France, discover half a millennium of French history in one building. Later, enjoy your Signature Experience.
Signature Experience: You will be treated to a special visit to Château de Champchevrier. Be met by the owners and enjoy an aperitif on the private terrace of the castle before embarking on a guided tour. You will then enjoy a private farewell dinner before returning to your hotel.
Accommodation: Château de Beauvois
Meals: Breakfast & Dinner
Day 10 | Tours, Versailles
Today travel to Versailles. Here, you'll discover the magnificent splendour behind Louis XIV's stunning transformation of the Palace of Versailles. The palace dates back to the 17th century, and from the 19th century, transformed into a museum. Then it's time for your Signature Experience.
Signature Experience: Indulge in a sumptuous lunch within the Pavillon Dufour at Ore Restaurant in Versailles, owned by renowned chef Alain Ducasse.
Accommodation: Hôtel Le Louis Versailles Château
Meals: Breakfast & Lunch
Day 11 | Versailles, Depart Paris
Be transferred to Paris airport.
Meals: Breakfast
Departs:
24 September 2020
| | |
| --- | --- |
| Category | Twin per person |
| E | from $8,595* |
| D | from $8,795* |
| C | from $10,295* |
| B | from $10,495* |
| B+ | from $10,695* |
| A | from $10,895* |
| Owners Suite | from $11,495* |
Prices above are based on per person prices. Please ask your RAC Travel Consultant for solo cabin prices
Promotion
Companion Fly Free*

Advertised price is per person and correct as of 30 January 2019
Prices and deals are subject to change at any time
Itinerary is subject to change at any time due to unforseen circumstances
Companion Fly Free offer includes Economy Class airfare including air taxes up to the value of $300 per person when two passengers are travelling on the same flights & APT Tour.
Offer is based on Singapore Airlines flights or another airline of APT's choosing
All offers are subject to availability of airline and booking class. Surcharges may apply
Offers are available for travellers departing Australia
A strictly limited number of offers are available on selected itineraries and is subject to availability and can be withdrawn at any time without prior notice
Flights must be booked with APT
Should you choose to depart earlier than your scheduled tour departure or make variations to airline routings, surcharges apply
Airline schedules are subject to change without notice and APT is not liable for any additional costs incurred due to airline changes
Any changes made after ticketing may incur amendments and/or cancellation fees, in some cases, tickets are non-refundable
All taxes vary for each departure point and routing of airline are subject to change
Fuel surcharges may apply
Frequent Flyer miles/points may not be awarded
Flight offer expires 30 April 2019 unless sold out prior
A non-refundable deposit will be required upon booking and secondary deposit is due in October. Your travel consultant will advise amounts upon booking
Final payment is due 120 days prior to departure
Credit card fees of up to 1.2% may apply
APT individual terms and conditions apply.
*Terms and conditions apply: see RAC Travel general terms and conditions