Asia & India's Artistry
with Viking Cruises
28 days from
$14,995*
per person, twin share
Hong Kong to Mumbai
Departs: 11 March 2021
Companion Fly Free Offer
See dazzling capitals and coastal enclaves as you explore southern Asia. Your journey starts in Hong Kong, where Eastern heritage meets Western spirit. Take in Vietnam's verdant rice paddies and busy streets alike. Visit colorful markets in Thailand en route to sophisticated Singapore. Call on lively Kuala Lumpur and colonial Sri Lanka before ending in intriguing Mumbai. Overnights in six cities let you appreciate the area's remarkable diversity and style.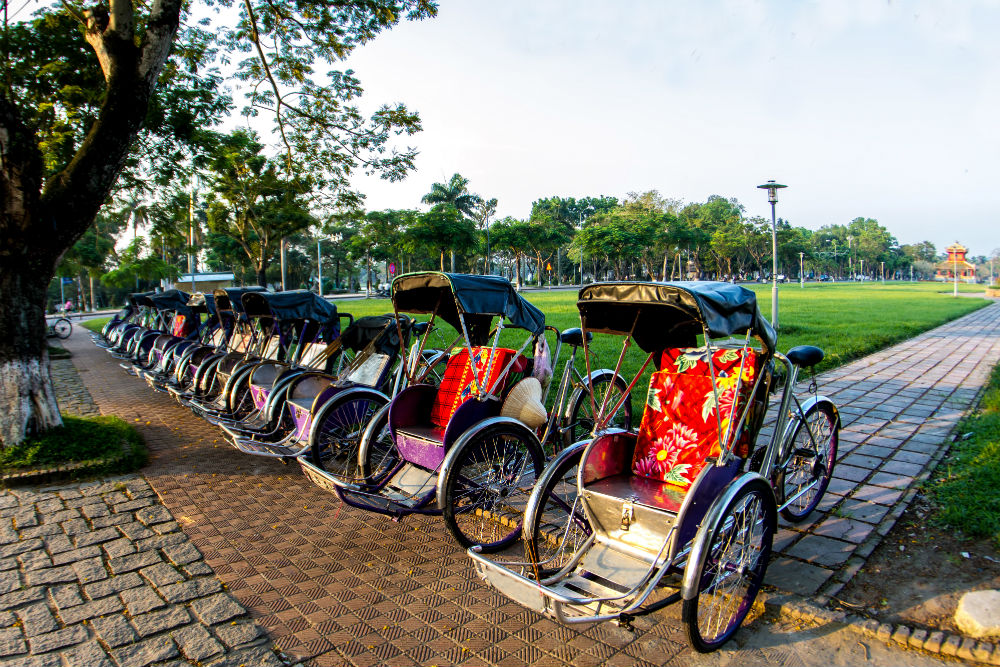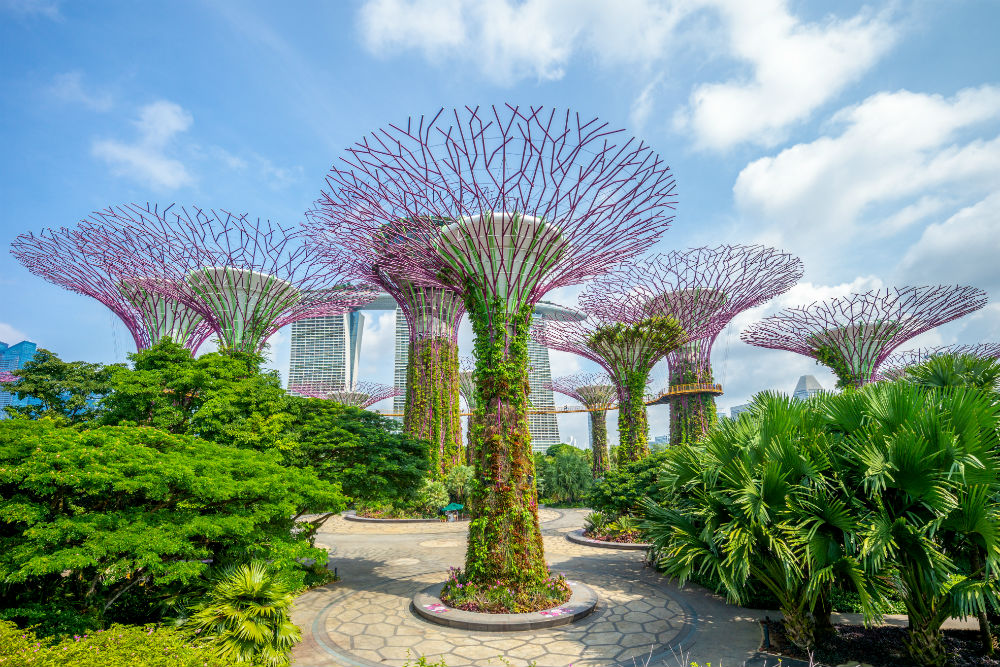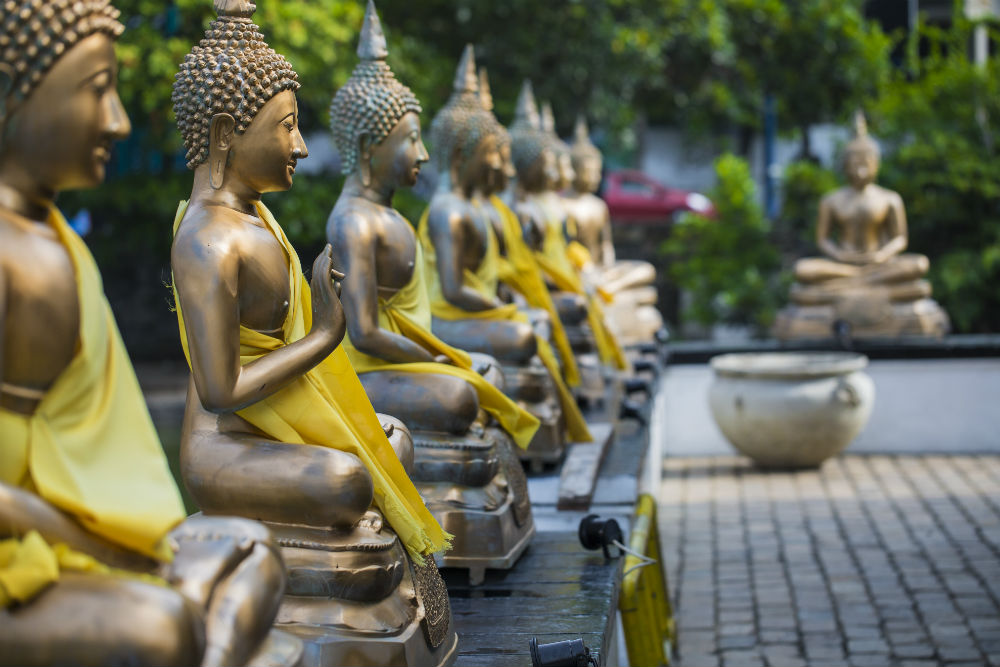 Viking Sun
Expand your horizons on this comfortable, award-winning ship, intimate and thoughtfully created by experienced nautical architects and designers to enrich your interaction with your destination in every way.
Ship Facts:
Only 945 guests
Length: 745 feet
Beam: 95.5 feet
Class: Small ships
Year built: 2018
Viking Inclusive Value:
One complimentary shore excursion in every port
Free Wi-Fi*
Alternative restaurant dining at no extra charge
24 hour room service
Beer, wine & soft drinks with onboard lunch & dinner
24 hour specialty coffees, teas & bottle water
Access to top-rates spa & state-of-the-art fitness centre
Self service laundrettes
Port taxes & fees
Ground transfers if flights with Viking are included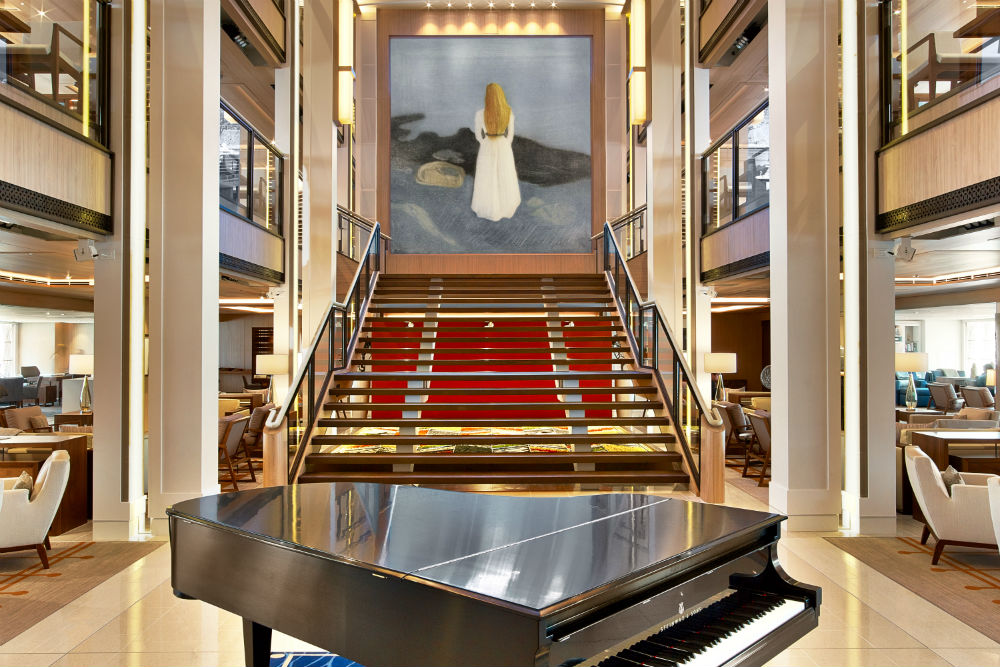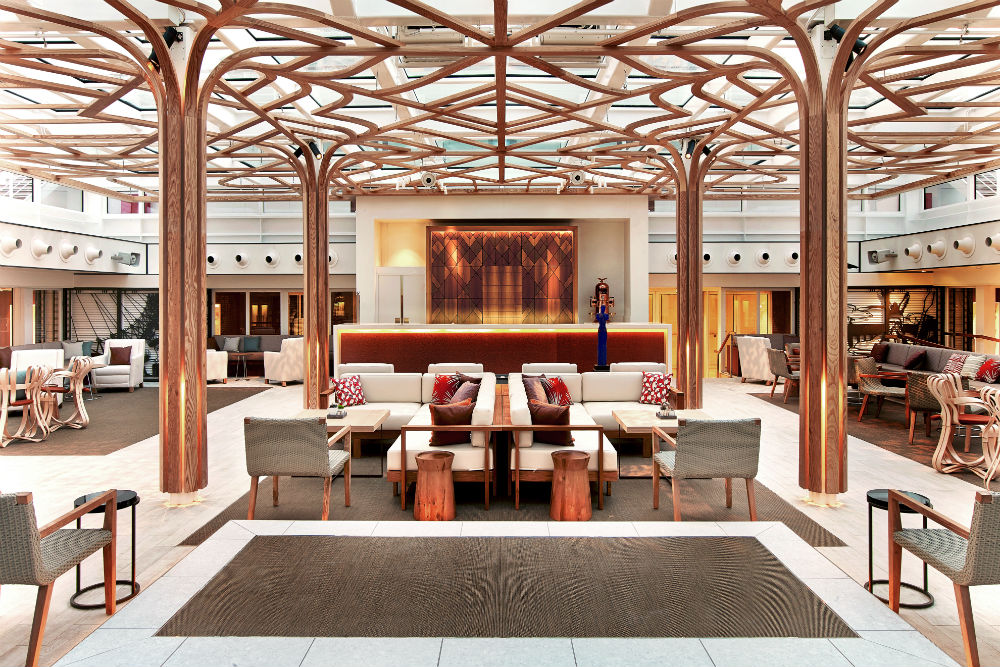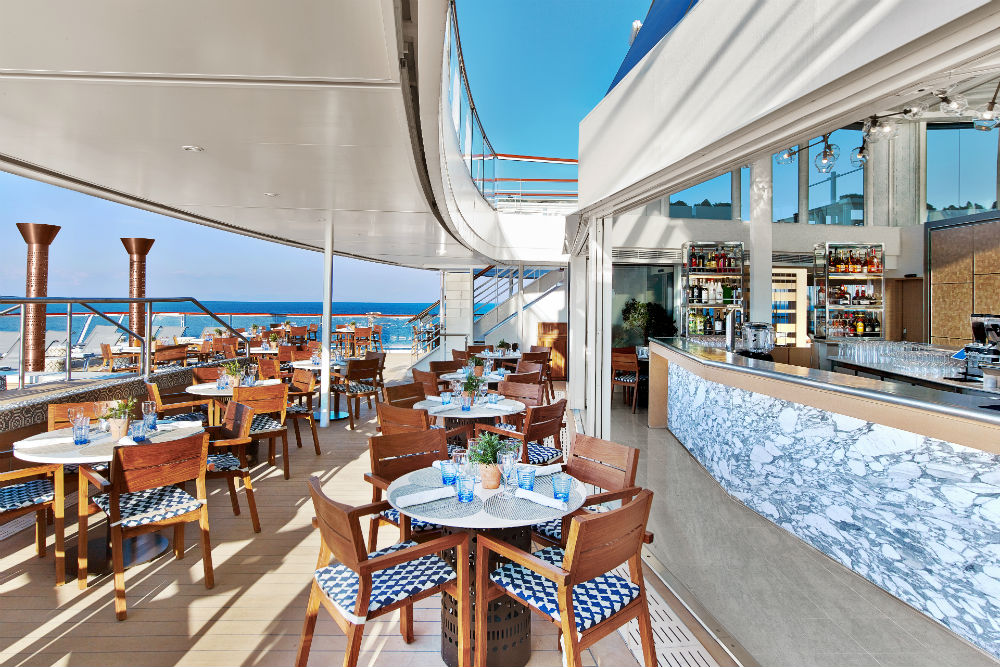 Viking Sun
Day 1 | Hong Kong
Arrive in dazzling Hong Kong today and embark your ship. Take time to settle in and explore, perhaps admiring the city's magnificent setting, a glittering forest of skyscrapers standing between soaring mountains, a bustling harbor and offshore islands. An overnight stay gives you ample time to experience Hong Kong's rich cultural tapestry and unmistakable British influence.
Day 2 | Hong Kong
Explore more of Hong Kong with a visit to a local institution. Witness the sights, sounds and aromas of a wet market—an outdoor market made up of various stands selling meat, seafood and fresh produce. After your tour, enjoy a dim sum and tea breakfast.
Day 3 | Cruise the South China Sea
Tucked among mainland China, Vietnam and the Philippines, the South China Sea is one of the world's most important waterways; the beauty of these waters and the enriching destinations to which they lead are noteworthy. Begin your day with coffee and a real Norwegian waffle at Mamsen's gourmet deli. Later, perhaps you will swim in the Infinity Pool or mingle with newfound friends over tea in the Wintergarden. This evening, enjoy soft piano music in The Living Room or lively jazz in Torshavn.
Day 4 | Hue, Vietnam
From your port in Chan May, discover the ancient Imperial City of Hue, seat of the Nguyen Dynasty until 1945. The crumbling stone walls of the citadel hold stories of long-fought battles and are a delight to explore. Despite being bombed during the 1960s and 1970s, much of the structure remains and is well preserved. You may also experience locals' morning trading activities on a visit to a traditional food market, where you will have the opportunity to take in the tantalizing smells and flavors and browse the colorful stalls.
Day 5 | Cruise the South China Sea
Relax on board your ship as you cruise the South China Sea. Unwind in The Spa, where you can enjoy the Snow Grotto and Sauna, or by taking a dip in the Infinity Pool.
Day 6 | Ho Chi Minh City, Vietnam
Call on Ho Chi Minh City today, formerly known as Saigon. Explore a heady mix of French and Vietnamese cultures here, where baguettes and croissants are sold alongside pho, Vietnam's beloved noodle soup. Or, view the Reunification Palace, the Central Post Office and Chinatown, and meet artisans at a lacquer workshop.
Day 7 | Ho Chi Minh City, Vietnam
Enjoy another day exploring the cultural treasures of Ho Chi Minh City, absorbing its French colonial accents and bustling markets. Stop by its oldest and largest, Ben Thành Market, to experience Old Saigon at its most authentic. If you wish, you can visit the legendary tunnels of Cu Chi, a vast network of subterranean passageways used by the Viet Cong during the Vietnam War.
Day 8 | Scenic Cruising: Gulf of Thailand
Enter the Gulf of Thailand, the former Gulf of Siam. Long an important waterway for traders and merchants, it has helped shape the economies of Southeast Asia and the Malay Peninsula for centuries. As you cruise, you might enjoy the views from your stateroom's veranda or from the Infinity Pool. This evening, attend a port talk about your upcoming destinations and enjoy a star-filled night sky.
Day 9 | Sihanoukville, Cambodia
Call on Cambodia's coastal town of Sihanoukville, surrounded by stunning sand beaches and turquoise waters. Here, New Khmer architecture overlooks the comings and goings of modern tuk-tuks, carriages drawn by motorcycles. Visit Wat Krom with its colorful murals and Buddha sculptures, stroll Independence Beach, and explore a local market and fishing village. Or, enjoy the serene tranqulity of Cambodia's Ream National Park, a beautiful nature preserve.
Day 10 | Bangkok, Thailand
Experience another day amid the splendor of Bangkok and explore more of this magnificent capital on your own. Perhaps head out to marvel at the temples and elegant buildings of the renowned Grand Palace, or take a ride in a tuk-tuk to view the city's main sights. Your ship remains docked overnight.
Day 11 | Bangkok, Thailand
Explore more of Thailand's cultural and political capital, Bangkok. Sample the famous Thai cuisine for lunch and take in the city's canals, bustling with traditional longboats. If you wish, visit the Dusit Palace complex and the Jim Thompson House, former home of the city's renowned silk merchant.
Day 12 | Koh Samui, Thailand
Explore the Thai island of Koh Samui, a paradise of sandy beaches, coral reefs and coconut trees. Thailand's second-largest island after Phuket, this self-sufficient community had no roadways until the early 1970s. Today, it is a favored spot for sun-loving beachcombers from Thailand and beyond. Visit the island's revered temples and witness some of the scampering monkeys that have been trained to harvest coconuts from the treetops.
Day 14 | Singapore
Arrive in Singapore today. This diverse city is a melting pot of varied influences, as you can see during visits to the Colonial District, Little India, Arab Street and Chinatown on an included tour. If you like, join an optional excursion to visit Gardens by the Bay, with its futuristic Supertree Grove, and take in sweeping views of the city from atop the Marina Bay Sands SkyPark.
Day 15 | Singapore
Spend another day in Singapore as you further explore this Asian gem. Witness its remarkable diversity where traditions endure in one of Asia's most cosmopolitan cities. Stroll one of Singapore's plentiful green spaces, such as the stunning National Orchid Garden. Or, take a ride in a trishaw as you explore one of the city's charming districts.
Day 16 | Kuala Lumpur (Port Klang), Malaysia
Take in the beautiful cityscapes of Kuala Lumpur, the lively capital of Malaysia. From your berth in Port Klang, you will journey to the city for a panoramic tour with many photo opportunities. Pass the National Museum, the huge bronze National Monument and the National Mosque of Malaysia. Stop in scenic Merdeka Square (Independence Square), the most photographed spot in the city, and view the impressive Petronas Towers, the world's tallest building from 1998 until 2004.
Day 17 | George Town, Malaysia
Visit Malaysia's Penang Island and its capital of George Town. The island is an incredibly diverse mix of cultural influences from all across Asia, the result of centuries of trade and immigration, complemented by generations of colonialism under the British East India Company. Recognized for its eclectic blend of architecture and culture, George Town is a UNESCO World Heritage Site. Admire some of its stately neoclassical buildings, colorful Hindu temples, elegant minarets and cheerfully painted row houses.
Day 18 | Cruise the Andaman Sea
Cruise through the Strait of Malacca today. This narrow passage between Malaysia and Indonesia was long a major trade route for the earliest traders shipping glassware, precious stones, camphor, ivory and sandalwood. As you cross its historic waters, you might attend a lecture to learn about your upcoming ports. This evening, sample some regional cuisine at the World Café or at The Restaurant.
Day 19 - 20 | Scenic Cruising: Bay of Bengal
Sail the history-rich waters of the Bay of Bengal, the largest bay in the world. Ancient Hindu calls it Mahodadhi, meaning "great water receptacle." The bay is fed by the waters of the Ganges, Brahmaputra and Irrawaddy Rivers. Devout Hindus consider its waters sacred and each day perform an aarti, a religious ritual in which they place fire offerings into the surf and let the tides carry them away. Attend an enlightening talk about Southeast Asia and enjoy an evening of light music in one of our elegant venues.
Day 21 | Colombo, Sri Lanka
Arrive in Colombo for an overnight stay, giving you time to experience its capital and its famed lush countryside in depth. The island was first colonized by the Portuguese, who took control of the cinnamon trade. The Dutch followed, then the English ruled it as Ceylon until it became independent in 1972. Visit the British fort and Old Parliament Building, the affluent Cinnamon Gardens district, the Colombo National Museum—with its more than 4,000 palm leaf manuscripts—and the city's largest temple, Gangaramaya.
Day 22 | Colombo, Sri Lanka
Enjoy a full day in Colombo to venture beyond the city into the Sri Lankan countryside, or explore Colombo by tuk-tuk, the iconic tricycle taxis. You might also visit Pinnawala, where orphaned elephants are rehabilitated and cared for. Or visit Galle, the largest remaining fortress in South East Asia.
Day 23 | Cruise the Laccadive Sea
Cruise into the Laccadive Sea today, passing by the Gulf of Mannar as you cruise toward India. The area is one of the richest marine environments in the world, harboring 3,600 species of flora and fauna. Pearl-diving is a rich tradition in these waters, and it is still practiced today.
Day 24 | Cochin, India
Explore the rich cultural tapestry and grand history of Cochin. This town bordering the Laccadive Sea has been a major port since 1341, when a flood created its harbor. Take a scenic guided tour around this former spice capital and see landmarks such as the fascinating Mattancherry Palace, originally built by the Portuguese as a gift to the king in 1555. Or, discover the ancient doorway to India in Paravur, a trading port on the Arabian Sea where Greeks, Romans, Jews, Chinese and Arab traders sought treasure and glory.
Day 25 | Cruise the Arabian Sea
Enjoy a leisurely day as your ship makes its way along the Arabian Coast. Share a cappuccino in the Viking Bar with new friends, enjoy a visit to The Spa or relax on the Sun Deck. Finish the day with a drink in Torshavn.
Day 26 | Goa (Mormugao), India
Arrive in the state of Goa this morning, one of the richest in India. Until 1961, this was the colony of Portuguese India, which had existed for more than four centuries. Its influence remains in the city's grand colonial architecture, some of the most impressive in all of India. See the Church of Our Lady of the Immaculate Conception in Panaji, where mass is still conducted in English, Portuguese and the local Konkani dialect. In Old Goa, admire the Basilica of Bom Jesus, the Sé Cathedral and numerous Portuguese-style colonial houses.
| | | |
| --- | --- | --- |
| Departure date | Itinerary | Per person price |
| 11 March 2021 | Hong Kong to Mumbai | from $14,995* |
All prices are based on per person, twin share in the lead in Veranda stateroom and strictly subject to change and availability. Please speak to your RAC Travel Consultant about higher categories or solo pricing
Promotions:
Companion Fly Free: Book by 31 March 2020
Please refer to the *conditions page for all terms and conditions
Prices advertised are correct as of 5 January 2020 and is based on per person, twin share

All prices and offers are strictly subject to availability

Price advertised is based on lead in Veranda, please speak to your RAC Travel Consultant for other cabin category prices

Companion Fly Free offer is valid for new bookings made by 31 March 2020

Blackout dates may apply – please check with your RAC Travel Consultant

Offer may be withdrawn at any time without notice

Airfares are on an airline of Viking Cruises choice, including airline/airport taxes

You must return to your city of origin

Both guests must fly together on the same flight in both directions

Viking reserves the right to use other carriers and codeshare flights

Custom Air is available for 2020 & 2021 season – A per person fee will apply if you wish to nominate the airline or add an en-route stopover to/from where the cruise begins.

Viking will endeavor to meet your airline request

No specific flight times or flight number will be accepted

Restrictions of availability, routing and fares provided by the carrier apply

All offers are subject to availability of airline and booking class

Airline schedules are subject to change without notice and Viking or RAC Travel are not liable for any additional costs incurred due to airline schedule changes

Free Viking air offer is fully non-refundable, non-changeable, not redeemable for cash, non-transferrable, non-upgradeable and non-redeemable for cruise credits. Full airline terms and conditions will apply

Viking Cruises pays government fees and taxes, air fuel surcharges; therefore, at no point will these be refunded to you by Viking Cruises

A non-refundable deposit is due within 3 days of booking

Viking Cruises terms and conditions apply
*Terms and conditions apply: see RAC Travel general terms and conditions