Australia and New Zealand
aboard the Regal Princess
12 nights from
$2,149*
per person, twin share
Multiple departures
Bonus onboard credit
Solo prices available
Romance, family fun and great escapes begin and end in Sydney with a cruise to New Zealand. With elaborate Māori tattoos, from cityscapes to breathtaking landscapes, each port possesses its own unique culture, lifestyle, excitement and charm.
Enjoy sweeping views from one of more than 1,400 balconies on
Regal Princess
or stroll on the SeaWalk®, a glass-floor walkway extending 28 feet beyond the edge of the ship! From the tranquil Sanctuary, a retreat reserved for adults, to the dazzling Princess WaterColor Fantasy light and water show and more, you'll find diversions for every mood.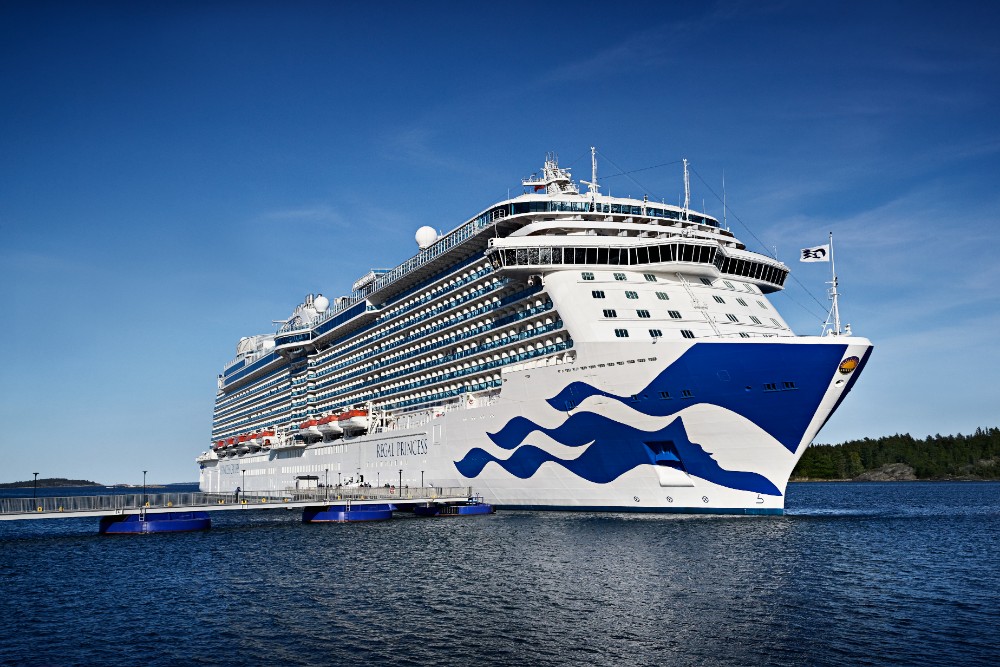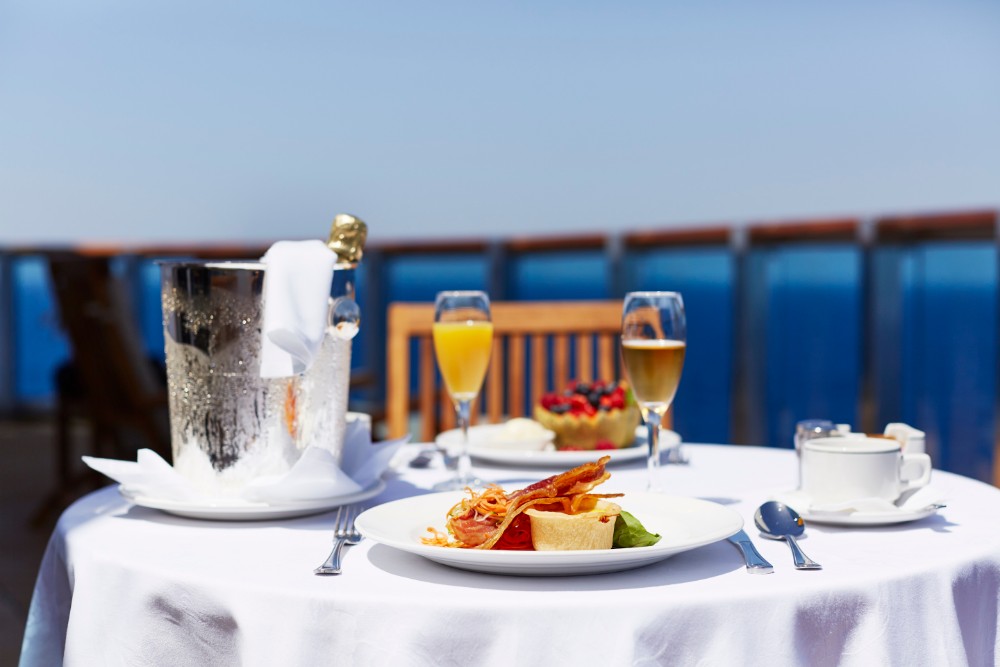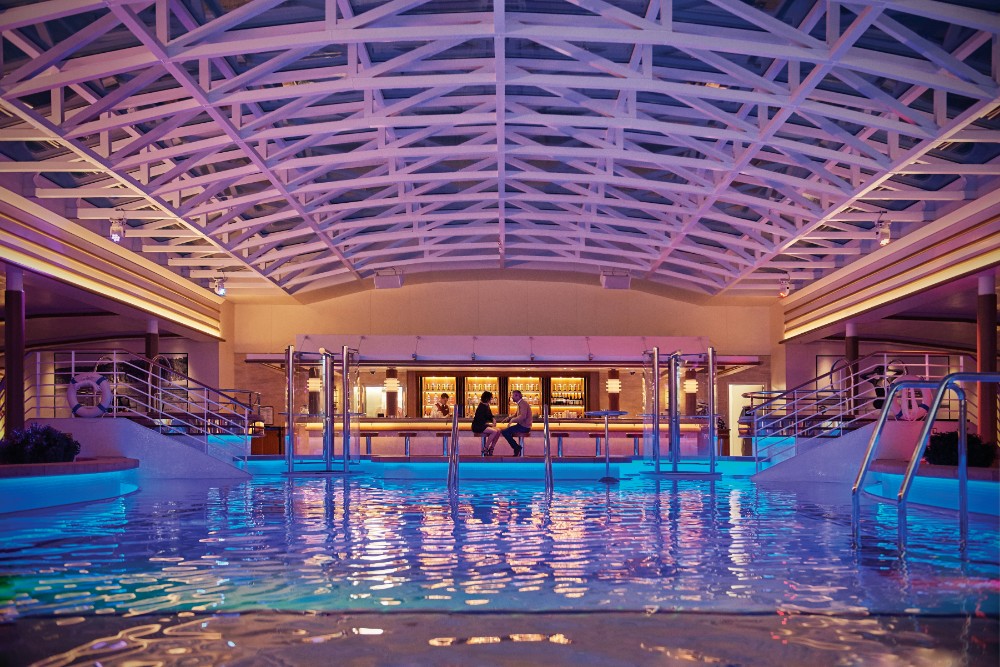 Regal Princess accommodation
Interior: These staterooms are the perfect place to recharge your batteries. Our most affordable option, featuring two twin beds or a queen-size bed. Other amenities include a refrigerator, hair dryer, TV, closet and bathroom with shower.
Balcony: This impressive stateroom offers the added indulgence of a balcony and gives you more space than a standard stateroom. Enjoy your own private outdoor space with a table, two chairs, and a relaxing view of the inspiring scenery surrounding you, whether a beautiful sunset over the ocean or a new city to explore. It's also perfect to enjoy cocktails before dinner or a leisurely breakfast.
Mini Suite: Add an element of luxury to your stay. Choose a luxurious Mini-Suite with balcony* which is substantially larger than a Balcony stateroom and receive a complimentary welcome glass of Champagne. Mini-Suites include a separate sitting area with sofa bed, premium bathroom amenities and two flat-panel televisions. For families or groups needing a little extra space, Mini-Suites offer an appealing and affordable option. *Some suites have windows rather than balconies and are labeled as Mini-Suite No Balcony. More details
Club Class: Mini-Suite with exclusive VIP touches. A premium stateroom category featuring our best located Mini-Suite staterooms, as well as the great amenities found in all Mini-Suites — plus premier dining benefits and luxurious perks. Each night, enjoy Club Class Dining, an exclusive dining area featuring expedited seating with no wait, expanded menu options, dedicated wait staff and tableside preparations. Other amenities include priority embarkation and disembarkation, a complimentary one-time wine set-up and so much more!* More details
Suite: Most luxurious accommodations at sea. Surrounding you with deluxe accommodations, a spacious Suite with balcony* includes all the amenities of a Club Class Mini-Suite, plus incredible premiums. Enjoy more living space, a sofa bed and separate seating areas, and wonderfully enhanced amenities that range from priority embarkation and disembarkation to a complimentary mini-bar setup in suite and so much more. More details
Day 1 | Depart Sydney
As your ship passes Harbour Heads, you are presented with the shimmering skyline of Sydney - hailed by many seafarers as "the most beautiful harbor in the world." Two prominent landmarks, Harbour Bridge and the sail-like curves of the Sydney Opera House, grace the backdrop of this picturesque harbor. There is a wealth of adventure waiting in Sydney - from its cosmopolitan city center to miles of beautiful beaches and the Blue Mountains.
Day 2 | At sea
Day 3 | Hobart
Tasmania's capital has much in common with Sydney. Founded but a few years later, Hobart also owes its origins to the establishment of a penal colony - and its natural setting is just as impressive. Seen from its fine deep-water harbor, Hobart spills over the lower reaches of the Derwent Valley as Mt. Wellington towers in the background. Much of the city's heritage is centered on the historic waterfront. North of the city stretches the vast parkland of the Queen's Domain. Many of Tasmania's other attractions are within easy reach of Hobart.
Day 4 - 5 | At sea
Day 6 | Fiordland National Park
New Zealand's largest national park was formed millennia ago by massive glacial flows that carved deep fiords into the coast of New Zealand's South Island. At the heart of Fiordland National Park lies Milford Sound. Lined by cliffs that soar nearly a mile above its surface, Milford Sound cuts into the heart of the Southern Alps. Rainforest clings to the cliffs and graceful waterfalls plummet into the void. Mile-high Mitre Peak dominates the upper reaches of the sound.
Day 7 | Dunedin
Perched on the hills above one of New Zealand's loveliest harbors, Dunedin is a Kiwi city with a Scottish heart. Hailed as the "Edinburgh of New Zealand," Dunedin is proud of its heritage. A statue of famed Scottish poet Robert Burns graces downtown, and the presence of New Zealand's only kilt maker and whisky distillery - as well as many bagpipe bands - keep Dunedin's ties to Scotland alive. The city also boasts a distinguished architectural and cultural history, a legacy of New Zealand's 1860s gold rush.
Day 8 | Akaroa
On the eastern shores of New Zealand's South Island, Akaroa is a popular tourist destination with a distinctly French flair, its history steeped in legend. It lies on the volcanic Banks Peninsula, which the Maori believe was formed when a hero named Maui piled mountains upon a giant who threatened to eat his children.
The same peninsula was purchased from the local Maori by a French whaler around 1838, and was later settled by both the French and the British, who had just signed the Treaty of Waitangi ensuring New Zealand's existence as a British colony.
Day 9 | Picton
Located at the head of Queen Charlotte Sound, Picton is your gateway to the South Island's famed Marlborough District. Once known primarily for its lush farm lands and many sheep stations, Marlborough came to international attention thanks to a new agricultural product - wine. The release of the 1985 Cloudy Bay Sauvignon Blanc put New Zealand on the map and changed the world's focus on winemaking in the Southern Hemisphere. Today, the Marlborough region boasts dramatic sea and landscapes, fascinating wine country, excellent restaurants and a number of the nation's finest gardens.
Day 10 | Wellington
New Zealand's capital offers stunning views of forested peninsulas, dramatic cliff-side homes and fine Victorian buildings. Settled in 1840 by the London-based New Zealand Company, "wonderful, windy Wellington" is frequently buffeted by bracing winds funnelling through Cook Strait. The sophisticated metropolis boasts museums, winding streets and even a cable car. No wonder many travelers compare it to San Francisco.
Day 11 | At sea
Day 12 | Tauranga
New Zealand's natural bounty is always on display at the Bay of Plenty. It was Captain James Cook who in 1769 aptly named this bay, thanks to the prosperous Maori villages of the region. Tauranga, the chief city, is a bustling port, an agricultural and timber center and a popular seaside resort. Tauranga is also the gateway to Rotorua - a geothermal wonderland that is the heart of Maori culture. A 90-minute drive from Tauranga, Rotorua is New Zealand's primary tourist attraction.
Day 13 | Auckland
Straddling a narrow isthmus created by 60 different volcanoes, New Zealand's former capital boasts scenic beauty, historical interest and a cosmopolitan collection of shops, restaurants, museums, galleries and gardens. Rangitoto, Auckland's largest and youngest volcano, sits in majestic splendor just offshore. Mt. Eden and One Tree Hill, once home to Maori earthworks, overlook the city. One of New Zealand's fine wine districts lies to the north of Auckland.
Departures:
22 January 2021
| | | | | | | |
| --- | --- | --- | --- | --- | --- | --- |
| | Inside | Balcony | Deluxe Balcony | Mini Suite | Club Class | Suite |
| Per person | $2,149* | $2,799* | $2,199* | $3,299* | $3,849* | $5,599* |
| Solo cabin | $3,988* | $5,289* | $5,588* | $6,289* | $7,389* | $10,889* |
Promotions:
RAC Exclusive: Book with RAC for exclusive availability and bonus onboard credit
14 February 2021
| | | | | | | |
| --- | --- | --- | --- | --- | --- | --- |
| | Inside | Balcony | Deluxe Balcony | Mini Suite | Club Class | Suite |
| Per person | $2,149* | $2,799* | $2,949* | $3,298* | $3,849* | $5,599* |
| Solo cabin | $4,017* | $5,317* | $5,617* | $6,317* | $7,417* | $10,917* |
Promotions:
RAC Exclusive: Book with RAC for exclusive availability and bonus onboard credit
Above prices are based on per person in a twin share cabin. Prices are based on a from price. Strictly subject to availability.
Advertised price is per person and correct as of 26 April 2019
Itinerary is subject to change at any time due to unforseen circumstances
Please ask your RAC Travel consultant about solo cabins
Single passengers must pay a single supplement
Onboard credit is based on AUD
Onboard spending money is per stateroom and applied to the first 2 passengers in a stateroom
Onboard spending money is non-transferable, non-refundable, non redeemable for cash and caannot be used at the medical centre or casino
Credit card fees of up to 1.2% may apply
Princess Cruises terms and conditions apply
*Terms and conditions apply: see RAC Travel general terms and conditions