Australia & New Zealand with Viking
aboard Viking Orion
15 days from
$7,995*
per person, twin share
Sydney to Auckland v.v
Multiple departures
Fly Free Business class offer
Exclusive to RAC Members: Receive a bonus $100* onboard credit
From the metropolitan cities of Melbourne and Sydney to the natural beauty of coastal New Zealand, guests will explore nine ports of call during this 15-day journey. Sip on famous regional wines, explore UNESCO World Heritage Sites, including the Blue Mountains; explore the historic treasures of Dunedin, and capture panoramic views from Mt. Victoria in New Zealand.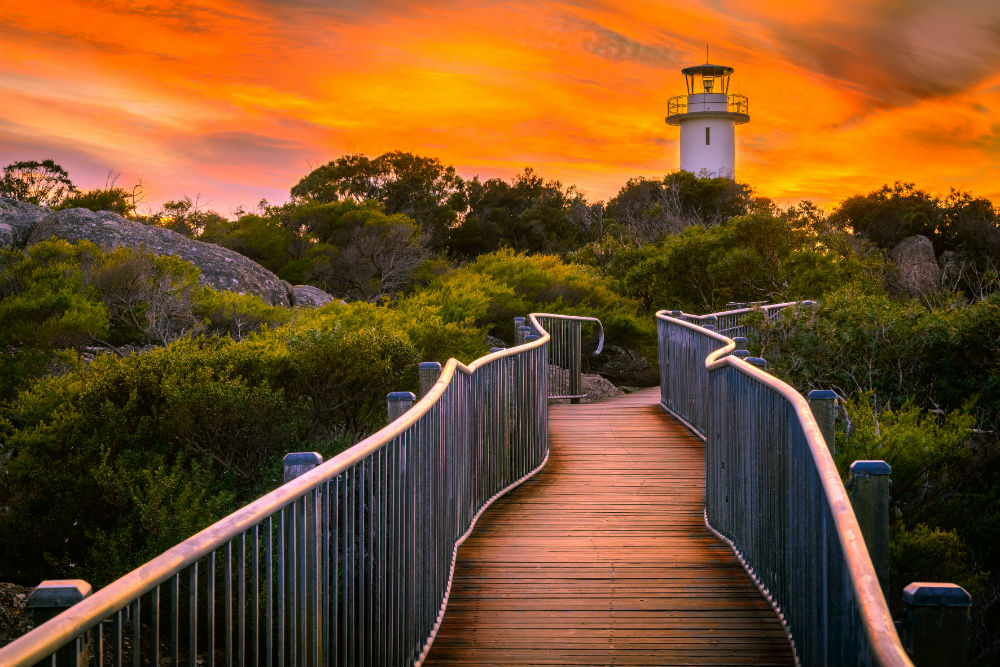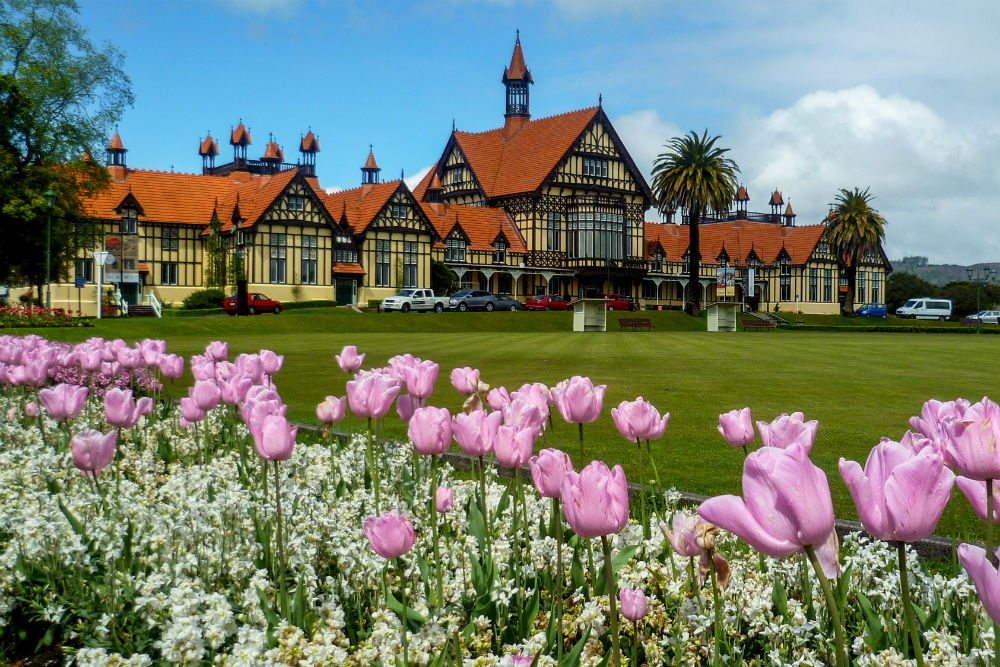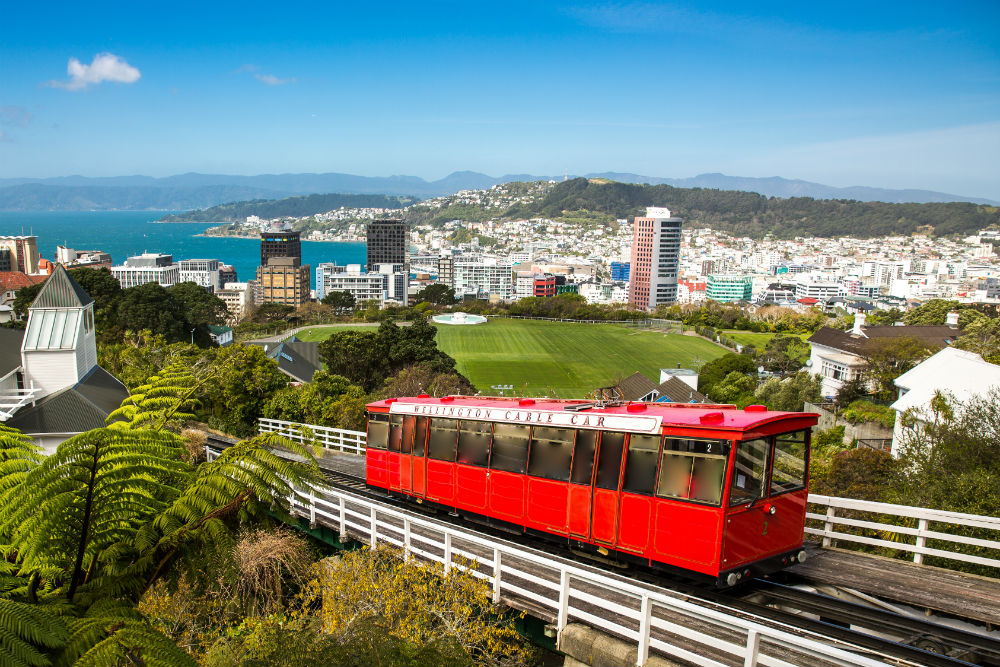 Viking Orion
Expand your horizons on this comfortable, award-winning ship, intimate and thoughtfully created by experienced nautical architects and designers to enrich your interaction with your destination in every way.
Ship Facts:
Only 945 guests
Length: 745 feet
Beam: 95.5 feet
Class: Small ships
Year built: 2018
Viking Inclusive Value:
One complimentary shore excursion in every port
Free Wi-Fi*
Alternative restaurant dining at no extra charge
24 hour room service
Beer, wine & soft drinks with onboard lunch & dinner
24 hour specialty coffees, teas & bottle water
Access to top-rates spa & state-of-the-art fitness centre
Self service laundrettes
Port taxes & fees
Ground transfers if flights with Viking are included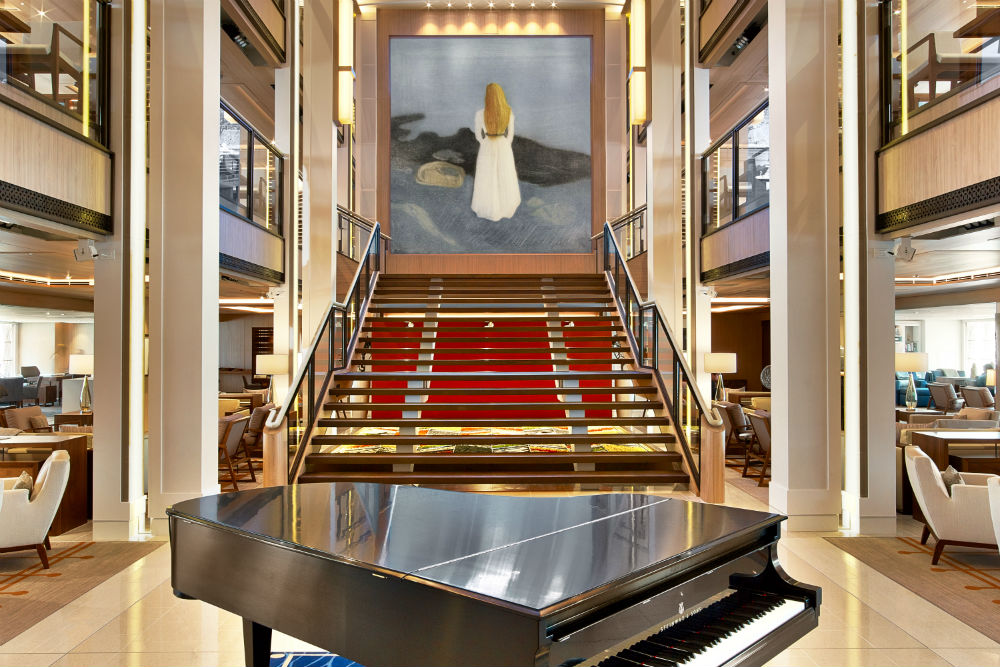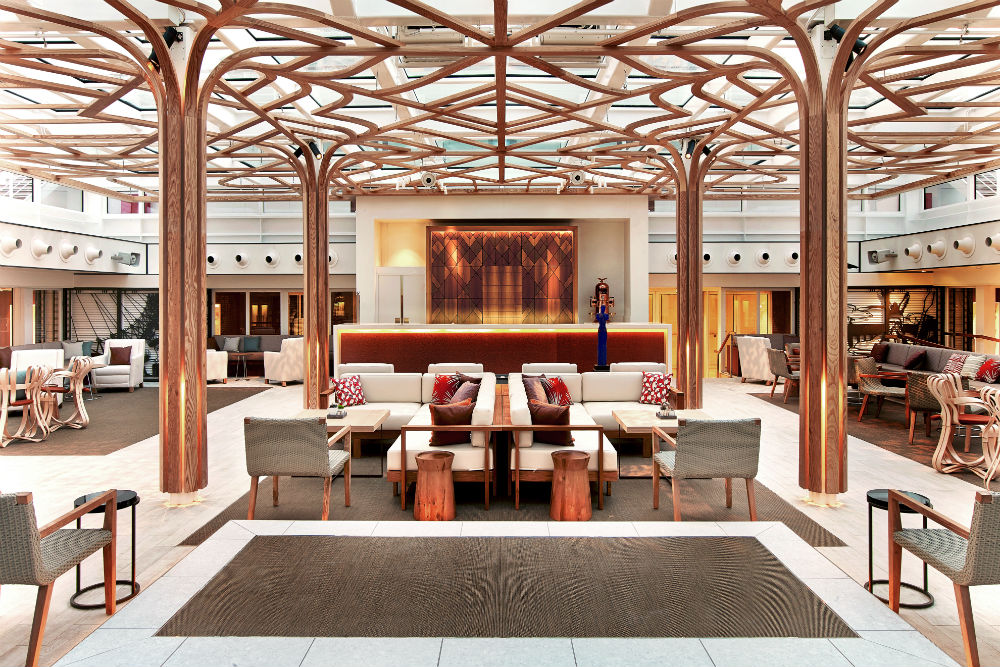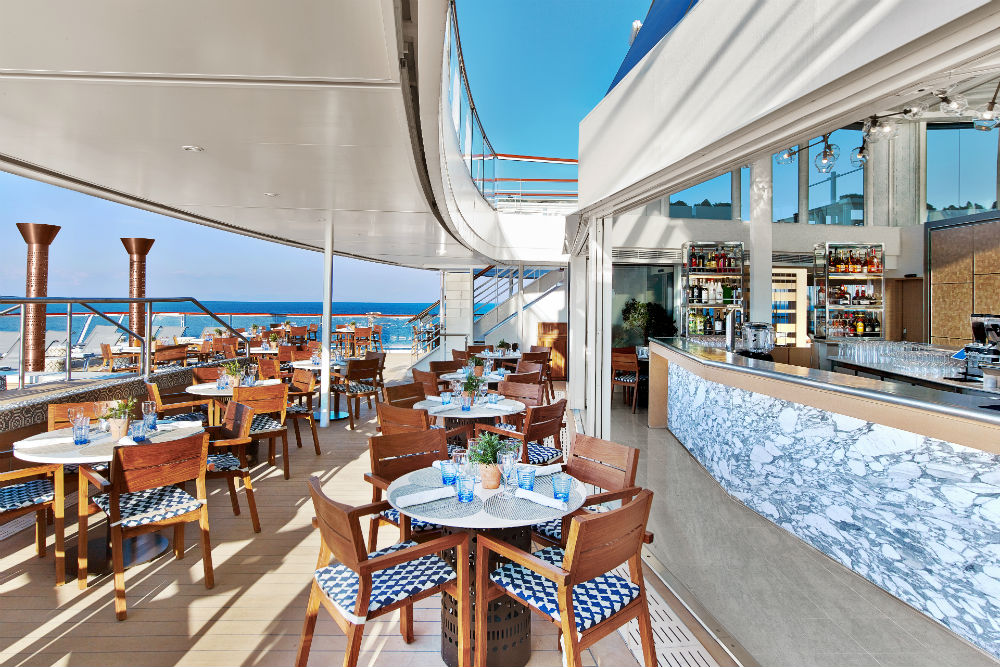 Viking Orion
Day 1 | Sydney
Arrive in Sydney and embark your ship. The capital of Australian New South Wales is celebrated for its magnificent natural harbor, the world's largest. Nestled at the foot of the Blue Mountains on the edge of the blue Pacific, Sydney is blessed with a natural setting few cities in the world can rival. Settle in to your veranda stateroom, and explore this culture-rich and much-loved city.
Day 2 | Sydney
Begin your day in the heart of the city, at Sydney Cove. Explore the charming crooked streets of Sydney's historic district of The Rocks, where some houses date back to the early days of European settlement. Or, start off your day touring the bustling fish market with a local chef and taking your "catch" on board a harbor sightseeing vessel. Fabulous food and wine and good company enhance this scenic outing. You might also explore the natural wonders of the nearby Blue Mountains. Or set out on your own, perhaps strolling to the famed Sydney Opera House on the stunning harbor.
Day 3 | Cruise the Gippsland Coast
Cruise the waters off the Australian coast of Gippsland today. This area was once plied by boats piloted by Aboriginal Australians. Today, it is one of the continent's most scenic regions of stunning beaches, old-growth forest and fertile farms. During your relaxing day at sea, you can learn more about Australia during informative lectures, attend a port talk to familiarize yourself with upcoming destinations and enjoy the many amenities on board. Relax in The Spa, browse the onboard art throughout the ship, or settle in the Living Room with a book from your ship's Library.
Day 4 | Melbourne, Australia*
Discover Melbourne, capital of the Australian state of Victoria. During its heyday, it was one of the largest and wealthiest cities in the world. Today, you can uncover the cultural and historic treasures of, by some accounts, the most livable city in the world during a tour of its highlights. View the city's stately Victorian-era buildings and visit Fitzroy Gardens, where Cook's Cottage graces the landscape. Constructed in England by the parents of famed explorer Captain Cook, it was deconstructed brick by brick and reassembled here to celebrate the centenary of the city's founding. If you wish, join a visit to see some of Australia's iconic wildlife, such as the koala, wombat, kangaroo and wallaby.
*Please note: Ship will call into Geelong, Victoria on 9 January 2021 instead of Melbourne*
Day 5 | Scenic Cruising: Bass Strait
Sail across the Bass Strait today. Named after its discoverer George Bass, the shallow stretch of water separates Tasmania from the Australian continent. Enjoy the Sun Deck or scan the horizon from the Explorers' Lounge for one of the 60 islands that dot the strait. Tonight, try a regional specialty in The Restaurant, or take in a recent movie in one of our three theaters—two indoor and one under the stars on the Main Pool Deck.
Day 6 | Tasmania (Hobart), Australia
Explore the fabled island of Tasmania, Australia's smallest state, named after Dutch explorer Abel Tasman. The capital, Hobart, was founded as a penal colony for some 300 inmates. Today, it is a charming city with a mild climate and a picturesque natural setting on the banks of the Derwent River. Its historic neighborhoods and traditional pubs are best explored on foot. You might wish to tour the former penal colony of Port Arthur, today a UNESCO World Heritage Site and an open-air museum chronicling the relocation of convicts here by the British Empire in the 18th and 19th centuries.
Day 7 | Cruise the Tasman Sea
Today, you will begin your crossing of the Tasman Sea. Just as many refer to an Atlantic journey as "hopping the Pond," Kiwis and Aussies refer to this voyage as "crossing the Ditch." Your day at sea provides the ideal opportunity to read about your upcoming ports in the Library and to perhaps make an appointment at The Salon for a hair treatment, manicure or shave.
Day 8 | Scenic Cruising: Foveaux Strait
Enjoy another leisurely day at sea as you cruise past the southern tip of New Zealand's South Island through Foveaux Strait, named after an early lieutenant-governor of New South Wales. Known for its oyster beds, the channel is less than 10 miles wide at its narrowest point and separates Stewart Island from South Island. Learn more about tomorrow's port at tonight's port talk and later enjoy a cocktail over the strains of jazz at Torshavn.
Day 9 | Dunedin (Port Chalmers), New Zealand
Call on scenic Port Chalmers today, whose harbor is faced by the hills of the Otago Peninsula. You will visit the region's cultural capital of Dunedin, founded in 1848 by Scottish settlers who gave it the Gaelic name for Edinburgh. Nestled among rolling green hills that drop sharply into the sea, it is one of the best preserved Victorian cities in the world and home to a wealth of Edwardian and Victorian buildings, including the stunning Dunedin Railway Station. You might alternately join an excursion to view one of the world's most accessible albatross rookeries, where you can observe these magnificent birds in their rich natural habitat.
Day 10 | Christchurch, New Zealand
Explore the English-flavored city of Christchurch, spread at the feet of the Southern Alps on New Zealand's South Island. Today it is a stunning blend of British charm and natural beauty, with so many green parks that it has been nicknamed the "Garden City." See firsthand how the city is creatively preserving its iconic heritage. Visit the Container Mall, a series of stores set up in giant shipping containers, and the Cardboard Cathedral, welcoming worshippers until the Christchurch Cathedral is repaired. You will also visit the lush Christchurch Botanic Gardens, one of the world's most important of its kind. If you wish, explore the International Antarctic Center, where you can experience life in the continent's harsh climate and meet some resident penguins.
Day 11 | Wellington, New Zealand
Visit Wellington today, hailed by many as "the coolest little capital in the world," brimming with cultural institutions such as the Museum of New Zealand and the National Art Gallery. The political capital of New Zealand enjoys a splendid setting among mountains and the sea. Enjoy a tour of its main sites, including the summit of Mt. Victoria, the Wellington Cathedral and the New Zealand Parliament's four buildings—including Parliament House, a dramatic neoclassical wonder, and the Executive Wing, known as the "Beehive" for its shape. You will also see the renowned Wellington Botanic Garden, home to the award-winning Lady Norwood Rose Garden. Perhaps join our Privileged Access visit to the Museum of New Zealand, or join a city tour fashioned for fans of the Lord of the Rings film trilogy.
Day 12 | Napier, New Zealand
Cruise into Hawke's Bay today, New Zealand's second largest wine-growing region. Disembark to explore Napier's art deco architecture, built after much of the city was destroyed during a 1931 earthquake. Its eclectic mix of "Main Street" design and art deco flair combine to create a city unlike any other in the world. Take it all in during a city tour, or venture farther afield to sample some of the region's beloved wines at its vineyards or to seek out some of the bay area's abundant birdlife, including the iconic gannet on nearby Cape Kidnappers.
Day 13 | Rotorua (Tauranga), New Zealand
Sail into the turquoise waters of the Bay of Plenty to visit the port of Tauranga, watched over by the dramatic Mt. Maunganui, an extinct volcano that helped shape this spectacular region of white-sand beaches and azure waters. Discover the highlights of one of New Zealand's main centers for business and culture. Or, you can explore the thermal region of Rotorua, sacred to the Māori for its bubbling mudpots, spewing geysers, silica terraces and fumaroles.
Day 14 | Auckland, New Zealand
Arrive in Auckland, the cultural capital of New Zealand's North Island. Known as the "City of Sails," Auckland enjoys a stunning setting between two harbors. This seafaring city has hosted two America's Cup challenges; its marinas are brimming with world-class yachts. During an overnight stay here, you will have ample time to take in this Kiwi city's beauty and history, touring the tree-lined Albert Park and the neoclassical Auckland War Memorial Museum. Cross the harbor bridge to enjoy sweeping views from Bastion Point and pass through Parnell Village, lined with upscale shops and cafés. If you wish, visit the region's wine country this afternoon to sample some of its world-acclaimed vintages.
Day 15 | Auckland, New Zealand
Disembark your ship this morning and transfer to the airport for your flight home. Or stay on in Auckland to explore more of this sophisticated and picturesque city.
| | | |
| --- | --- | --- |
| Departure date | Itinerary | Per person price |
| 27 December 2019 | Sydney to Auckland | from $9,595* |
| 10 January 2020 | Auckland to Sydney | from $8,995* |
| 24 January 2020 | Sydney to Auckland | from $8,995* |
| 7 February 2020 | Auckland to Sydney | from $8,995* |
| 21 February 2020 | Sydney to Auckland | from $9,595* |
| 6 March 2020 | Auckland to Sydney | from $9,595* |
| 11 November 2020 | Sydney to Auckland | from $7,995* |
| 25 November 2020 | Auckland to Sydney | from $7,995* |
| 9 December 2020 | Sydney to Auckland | from $7,995* |
| 23 December 2020 | Auckland to Sydney | from $7,995* |
| 6 January 2021 | Sydney to Auckland | from $7,995* |
| 20 January 2021 | Auckland to Sydney | from $7,995* |
| 3 February 2021 | Sydney to Auckland | from $7,995* |
| 17 February 2021 | Auckland to Sydney | from $7,995* |
All prices are based on per person, twin share in the lead in Veranda stateroom and strictly subject to change and availability. Please speak to your RAC Travel Consultant about higher categories or solo pricing
Promotions:
Fly Free in Business Class: Book by 30 November 2019
Please refer to the *conditions page for all terms and conditions
You're invited to join the RAC Travel across September for a series of Viking Cruises showcases.
Learn about how Viking has reinvented ocean cruising and became the world's most awarded cruise line in just 3 years.
RSVPs are essential, with limited space available. Choose your preferred location and RSVP below.
RSVP here
Prices advertised are correct as of 2 September 2019 and is based on per person, twin share

All prices and offers are strictly subject to availability

Price advertised is based on lead in Veranda, please speak to your RAC Travel Consultant for other cabin category prices

Fly Free in Business Class offer is valid for new bookings made between 1 September 2019 and 30 November 2019

Business class flight is based on a one way flight

Blackout dates may apply – please check with your RAC Travel Consultant

Offer may be withdrawn at any time without notice

Airfares are on an airline of Viking Cruises choice, including airline/airport taxes

Surcharges may apply

You must return to your city of origin

Viking reserves the right to use other carriers and codeshare flights

Custom Air is available for 2020 & 2021 season – A per person fee will apply if you wish to nominate the airline or add an en-route stopover to/from where the cruise begins.

Viking will endeavor to meet your airline request

No specific flight times or flight number will be accepted

Restrictions of availability, routing and fares provided by the carrier apply

All offers are subject to availability of airline and booking class

Airline schedules are subject to change without notice and Viking or RAC Travel are not liable for any additional costs incurred due to airline schedule changes

Free Viking air offer is fully non-refundable, non-changeable, not redeemable for cash, non-transferrable, non-upgradeable and non-redeemable for cruise credits. Full airline terms and conditions will apply

Exclusive offer of bonus onboard credit is valid for RAC Members, total for the cabin and will be applied after deposit has been paid. Offer is valid until 17 September 2019.

Viking Cruises pays government fees and taxes, air fuel surcharges; therefore, at no point will these be refunded to you by Viking Cruises

A non-refundable deposit is due within 3 days of booking

Viking Cruises terms and conditions apply
*Terms and conditions apply: see RAC Travel general terms and conditions