Iceland and the Baltics
With Bentours and Princess Cruises
23 nights from
$8,829*
per person, twin share
Airfare from Perth included
5 Night tour from Reykjavik
14 night cruise from Southampton
This unique adventure takes you on a 5 night tour experiencing the best of Iceland, combining that with a 14 night cruise on the Sapphire Princess sailing around the Baltics departing from Southampton.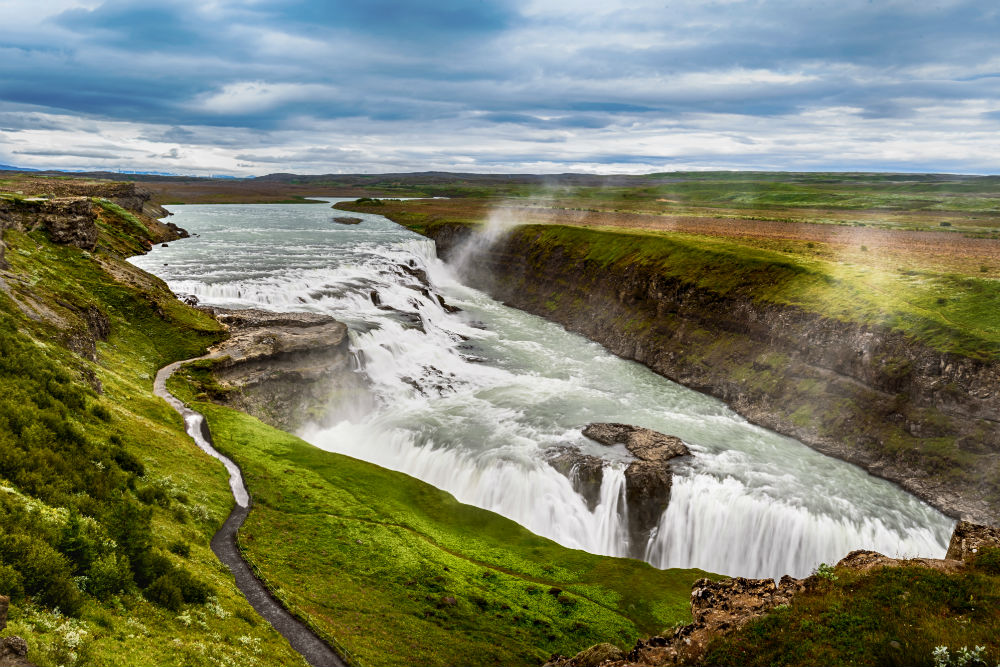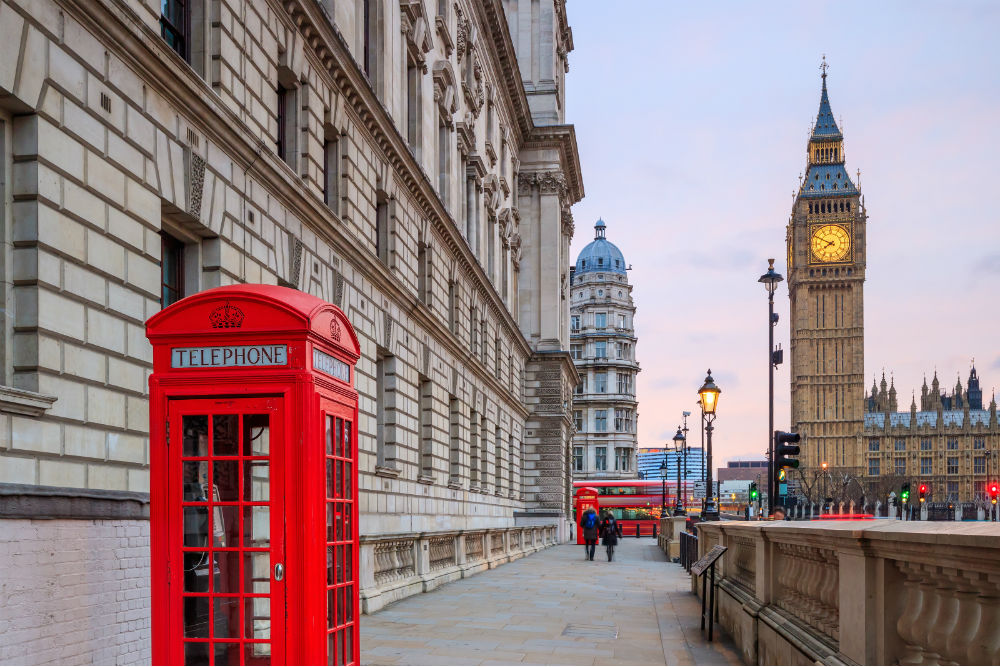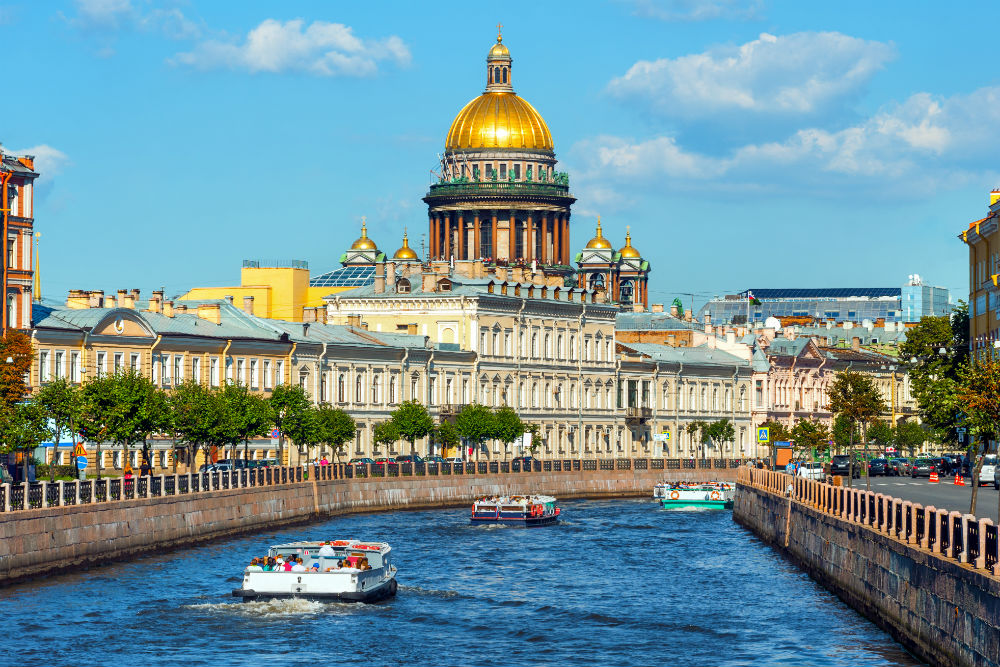 Your Holiday
Return economy airfare from Perth
Transfer from airport to hotel
5 night Iceland & Glaciers tour
Transfer to airport
Economy flight from Reykjavik to London
1 night accommodation Heathrow or Gatwick
Transfer from hotel to port
14 nights on board Sapphire Princess departing Southampton
Transfer from port to Victoria Coach Station
3 nights 4 star accommodation in London
Transfer from hotel to airport


Tour Inclusions & highlights
4 day guided tour as per itinerary from/to Reykjavík
Accommodation 2 nights in Reykjavík
Accommodation 3 nights in countryside
Breakfast daily (except arrival day)
2 dinners in the countryside (day 3 and 4)
Entrance to Eldheimar Museum (day 2)
Roundtrip ferry fare to Westman Islands (day 2)
Entrance to Skogar Folk Museum (day 3)
Entrance to Lava Centre (day 3)


Cruise Inclusions
14 nights Onboard accommodation
All main meals on board in main dining venues
Onboard entertainment
Some on board beverages
Day 1 - Saturday 1 September - Depart Perth
Day 2 - Sunday 2 September - Arrive Reykjavik
Arrive in Reykjavik and meet your transfer to take you to the hotel.
Overnight:
Reykjavik
Day 3 - Monday 3 September - Westman Island
Today your Volcanoes and Glaciers tour will begin. The first stop today will be made at Seljalandsfoss waterfall, where you can walk behind the waterfall. Travel along the farmlands of the south coast to Landeyjahofn harbor. After arriving at the Bakkafjara pier, take a 30 minute ferry ride to the Westman Islands. The destination is Heimaey Island, the largest of the Westmans and the only inhabited one. Visit the island´s Storhofdi Point with its fantastic views over the area. During mid-May through the beginning of August it is also possible to see puffins here. Take a walk up to the crater of a volcano that erupted only three decades ago. Visit Eldheimar Museum and explore the flora growing in the new lava field. Afternoon at leisure to explore the island on your own.
Meals:
Breakfast
Overnight:
Westman Island
Day 4 - Tuesday 4 September - South Shore - Skogar - Vik
Take the ferry back from the Westman Islands and travel further on along the south coast. Pass numerous glacial rivers en route to Skogafoss waterfall. A famous folk museum is nearby, showcasing the buildings and daily life of Icelanders in the past centuries. Continue on to the black sands of Reynisfjara beach. Here you can witness the powerful waves and amazing basalt column features carved by the power of the sea.
Meals:
Breakfast and Dinner
Overnight:
Vik
Day 5 - Wednesday 5 September -Vik – Skaftafell – Jokulsarlon
Today you'll be in the area of Vatnajökull National Park, named after Europe's largest glacier. Cross Eldhraun, the largest mass of lava ever to flow on the face of the Earth before reaching the small town Kirkjubaejarklaustur, the former site of a 12th-century Catholic convent. Head onwards to Skaftafell, a beautiful glacier-ringed valley in Vatnajökull National Park. Continue to the stunning Jokulsarlon Glacial Lagoon to see floating icebergs and maybe a curious seal or two. An optional boat trip (extra charge) takes you on a sail between the icebergs. Return to Vik
Meals:
Breakfast and Dinner
Overnight:
Vik
Day 6 - Thursday 6 September - Gullfoss – Geysir – Thingvellir – Reykjavik
Start with a visit to the new Lava Centre, an interactive, high-tech educational exhibition depicting volcanic activity, earthquakes and the creation of Iceland over millions of years. Afterwards, head for the Geysir hot spring area to see the famous great Geysir as well as Strokkur, a hot spring that spouts every few minutes. Travel onwards to Gullfoss, one of Iceland's most impressive waterfalls. The next stop is Thingvellir National Park, where the Viking-age parliament met for centuries on the shores of Iceland's largest lake. This is also where you can see the meeting point for the European and North American tectonic plates. After some time to explore Thingvellir, head back to Reykjavik.
Meals:
Breakfast
Overnight:
Reykjavik
Day 7 - Friday 7 September - Depart Reykjavik
The tour concludes after Breakfast. You will be met by your transfer to take you to the airport ready for your flight from Reykjavik to London
Meals:
Breakfast
Overnight:
Heathrow or Gatwick
Day 8 - Saturday 8 September - Embark Sapphire Princess
Today you will be transferred from your hotel to Southampton port ready for embarkation on the Sapphire Princess.
Check in starts at 2.30pm at the Mayflower Cruise Terminal
Meals:
Dinner
Overnight:
Sapphire Princess
Day 9 - Sunday 9 September - Brussels/Bruges (Zeebrugge), Belgium
Zeebrugge is your gateway to Brussels. The capital of Belgium, Brussels is really two cities in one. Old Brussels is a city of superb Baroque architecture with ornate guildhalls, cobbled lanes and one of the finest squares in Europe. New Brussels is the modern city, the capital of the European Union, the home of NATO and the seat of the European Atomic Energy Community. It is a city of fascinating contrasts.
Arrive: 8.00am Depart: 6.00pm
Meals:
Breakfast, Lunch & Dinner
Overnight:
Sapphire Princess
Day 10 - Monday 10 September - At sea
Meals:
Breakfast, Lunch & Dinner
Overnight:
Sapphire Princess
Day 11 - Tuesday 11 September - Copenhagen, Denmark
Copenhagen was founded during the 12th century. The city owes much of its charm to the buildings erected by Denmark's monarchs, and boasts a treasure trove of late-Renaissance and Rococo architecture. Copenhagen deserves its accolade as the Venice of the North. Founded on a series of islands and islets, the city today is laced with graceful canals and boasts some of the most delightful architecture in Northern Europe. See the fabled statue of Hans Christian Andersen's Little Mermaid, a symbol of the city. Stroll along the old harbor of Nyhavn, lined with cafés, restaurants and 500-year-old gabled houses. Browse the superb shops on the world-famous Stroget or view the Rococo palaces lining Amalienborg Square. Best of all, savor the taste of local delicacies while wandering the paths of Tivoli Gardens, one of Europe's most celebrated pleasure gardens.
Arrive: 8.00am Depart: 5.00pm
Meals:
Breakfast, Lunch & Dinner
Overnight:
Sapphire Princess
Day 12 - Wednesday 12 September - At sea
Meals:
Breakfast, Lunch & Dinner
Overnight:
Sapphire Princess
Day 13 - Thursday 13 September - Stockholm, Sweden
Often described as the "Capital of Scandinavia," Stockholm traces its origins back seven centuries, when it was founded on the island of Gamla Stan and became the capital of Sweden. Today, the city covers 14 separate islands connected by bays, channels and inlets. The skyline is a sea of copper roofs grown green with patina, towers, spires and graceful cupolas stand sentinel over the historic Old Town (Gamla Stan). With its population of nearly a million people, Stockholm is one of the world's most beautiful, clean and orderly cities.
With a history stretching over seven centuries, Stockholm is not just a beautiful city but also Sweden's center of art and culture. Arrive: 9.00am Depart: 5.00pm
Meals:
Breakfast, Lunch & Dinner
Overnight:
Sapphire Princess
Day 14 - Friday 14 September - Helsinki, Finland
Perhaps their country's harsh climate encouraged the Finns' love and respect for design and the arts. Whatever the cause, there's no denying that Helsinki is one of the most vibrant and beautiful cities in Scandinavia. Hailed as the "Daughter of the Baltic," Finland's capital is a city of graceful neoclassical buildings, striking modern architecture and spacious boulevards dotted with squares and parks. In the past century, Finland has nurtured some of the major creative talents of Western culture, from the composer Sibelius to architects Eliel & Eero Saarinen and Alvar Aalto.
The center of Finnish commerce and culture, Helsinki is home to some 616.000 people. Much of the city's neoclassical architecture dates from the period of Tsarist rule, which began in 1809 after political control of Finland passed from Sweden to Russia, Finland gained its independence in 1917.
Arrive: 9.00am Depart: 5.00pm
Meals:
Breakfast, Lunch & Dinner
Overnight:
Sapphire Princess
Day 15 - Saturday 15 September - St. Petersburg, Russia
St. Petersburg has provided a historic stage since the day Peter the Great ordained its construction on the banks of the Neva. In its relatively short history - the city is younger than New York - St. Petersburg has witnessed the rise and fall of Imperial Russia, three shattering revolutions, and civil war. The city survived a long and tragic siege during World War II - indeed St. Petersburg became a symbol of Russian resistance to Nazi invasion.
Arrive: 6.30am Overnight in port
Meals:
Breakfast, Lunch & Dinner
Overnight:
Sapphire Princess
Day 16 - Sunday 16 September - St. Petersburg, Russia
Russia's "Window on the West," St. Petersburg remains one of the world's most beautiful metropolises. Perched on the banks of the Neva, the city is crisscrossed by canals. Two great architects helped bring Peter the Great's vision of St. Petersburg to life: Rastrelli and Carlo Rossi. The rich architecture that resulted features a mixture of styles from ornate Russian Baroque churches to neo-classical palaces. St. Petersburg has also been the cultural soul of Russia, a repository of priceless art and a home to poets, musicians and composers ranging from Pushkin to Shostakovich.
Peter the Great instilled his near-mania for architecture and building in his successors, making the then capital of Imperial Russia one of the architectural treasures of the world.
Depart: 6.00pm
Meals:
Breakfast, Lunch & Dinner
Overnight:
Sapphire Princess
Day 17 - Monday 17 September - Tallinn, Estonia
Like Latvia and Lithuania, the Baltic republic of Estonia has survived a turbulent history. The small nation was conquered and ruled by the likes of Teutonic Knights, Polish princes and Russian Tsars. For 51 years, Estonia remained a pawn in the Soviet empire, until the burgeoning freedom movement led to independence for the Baltic Republics in 1991. Like its sister republics, Estonia maintained its ties to the Western tradition, retaining the Latin alphabet and Catholic and Protestant faiths. Once a member of the historic Hanseatic League, Tallinn is the political, commercial and cultural center of Estonia.
Arrive: 8.00am Depart: 5.00pm
Meals:
Breakfast, Lunch & Dinner
Overnight:
Sapphire Princess
Day 18 - Tuesday 18 September - At sea
Meals:
Breakfast, Lunch & Dinner
Overnight:
Sapphire Princess
Day 19 - Wednesday 19 September - Gdansk (Gdynia), Poland
Gdynia is your gateway port to Poland's fabled city of Gdansk. The city is over a millennium old - the first mention of Gdansk in history occurs in the year 997 A.D. A member of the Hanseatic League, Gdansk was the richest port on the Baltic and a cultural center that drew artists and intellectuals from across Europe. That heritage was imperiled, however, on September 1, 1939, when a German warship opened fire on a garrison north of the city, heralding World War II. By the war's end, Gdansk was in ruins and proud Poland lay in the grip of Russian occupation. The city proved indomitable as residents set about rebuilding the old city. In 1980, the spirit of Gdansk's people proved even stronger than the iron grip of communism: a food riot led to the birth of Solidarity, the trade-labor movement that played a pivotal role in bringing down the Iron Curtain.
Meals:
Breakfast, Lunch & Dinner
Overnight:
Sapphire Princess
Day 20 - Thursday 20 September - At sea
Meals:
Breakfast, Lunch & Dinner
Overnight:
Sapphire Princess
Day 21- Friday 21 September - At sea
Meals:
Breakfast, Lunch & Dinner
Overnight:
Sapphire Princess
Day 22- Saturday 22 September - London (Southampton), England
After breakfast, disembark from the Sapphire Princess and meet your transfer to take you to Victoria Coach Station
Meals:
Breakfast
Overnight:
London
Day 23- Sunday 23 September - London, England
Day at leisure
Meals:
Breakfast
Overnight:
London
Day 24- Monday 24 September - London, England
Day at leisure
Meals:
Breakfast
Overnight:
London
Day 25- Tuesday 25 September - London, England
Meet your transfer to take you to the airport ready for your flight home
Meals:
Breakfast
Departure: 22 Nights departing Perth 1st September 2018
Pricing: From $8,829* per person, twin share based on an inside cabin
Upgrade to a balcony cabin from an additional $1,600* per person twin share
Ask us for single pricing, cabin upgrades or alternative dates
Prices advertised are correct as of 21 March 2018 and are based on per person, twin share

Airfares are subject to change until ticketed, one ticketed any changes/cancellations/amendments may result in airline fees and or nil refund

All prices are offers are subject to availability, currency fluctuations and can change or be withdrawn without notice

Credit card surcharge applies

Airline, tour operator, cruise line and RAC terms and conditions apply