Baltic Heritage with Princess
aboard the Sea Princess
14 nights from
$2,679*
per person, twin share
Multiple departures
Bonus onboard credit
Solo prices available
Venture deep into the Land of the Midnight Sun, where Vikings ruled the Baltic Sea more than 1,000 years ago.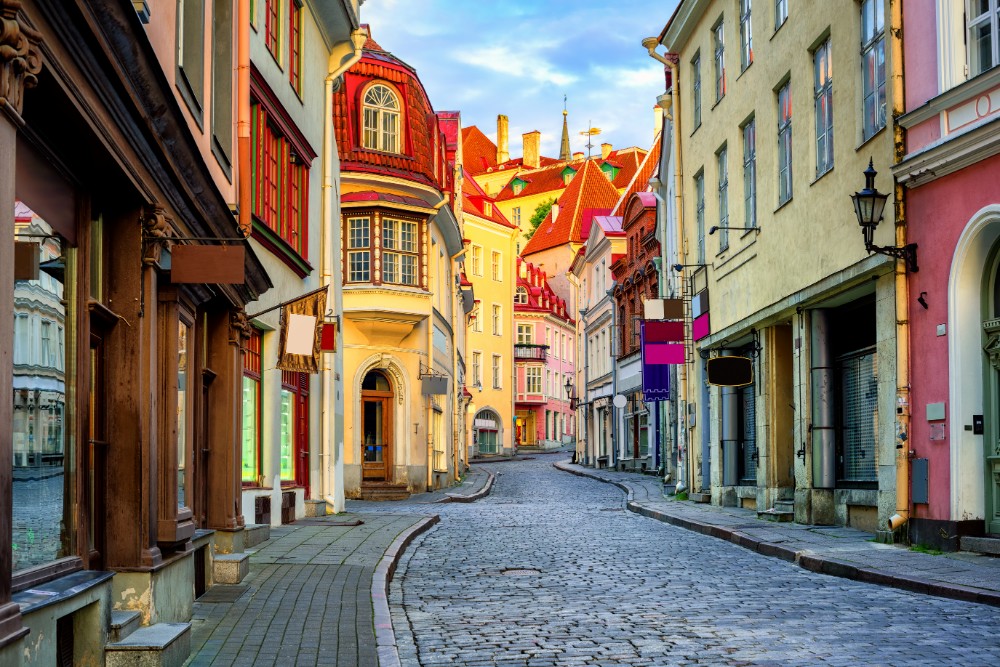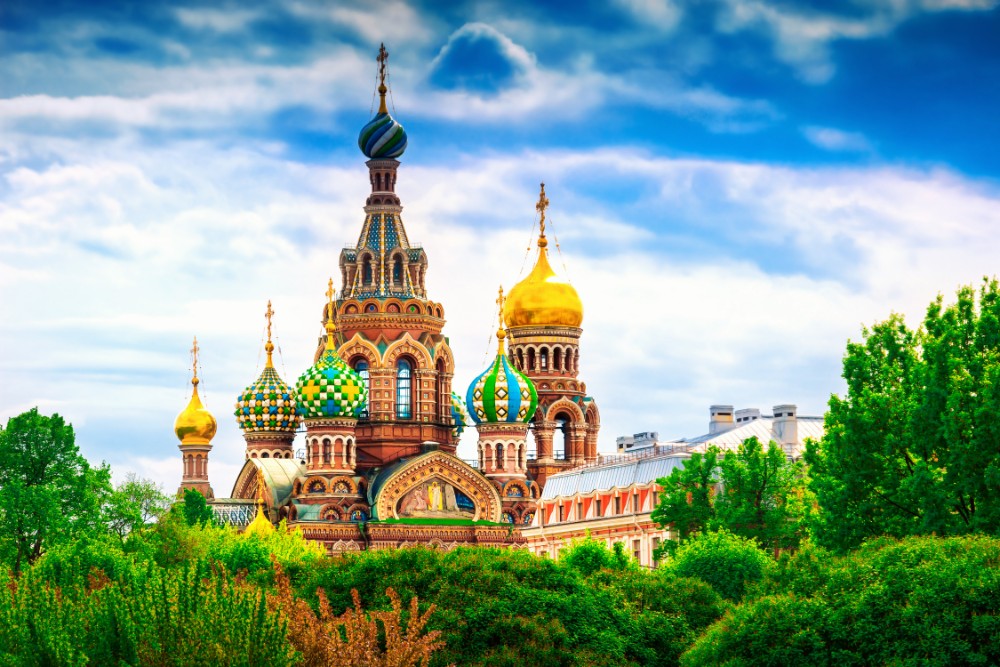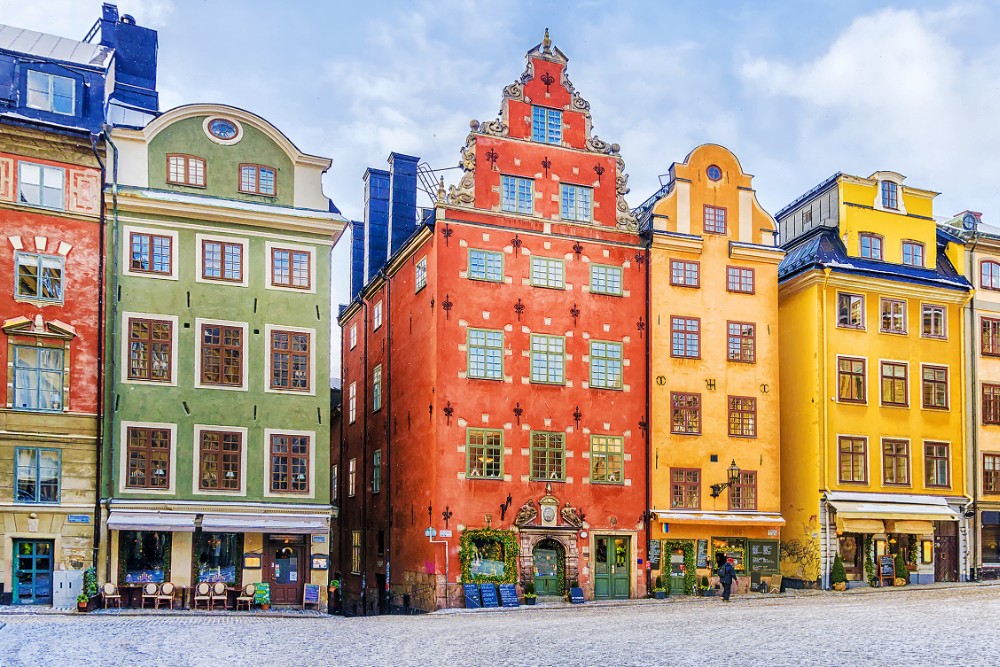 Enjoy sweeping views of the world while sailing on
Crown Princess
. From her nearly 900 balconies to the breathtaking three-story Atrium, you'll discover a relaxing atmosphere filled with an array of world class entertainment and dining options that will greet you each day when you return from making fascinating discoveries ashore.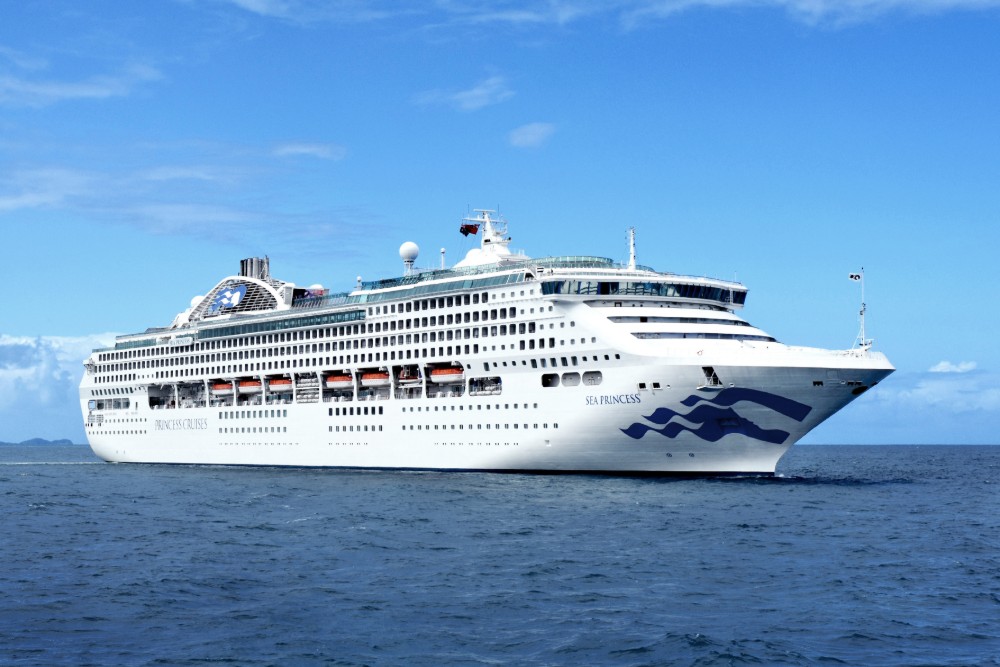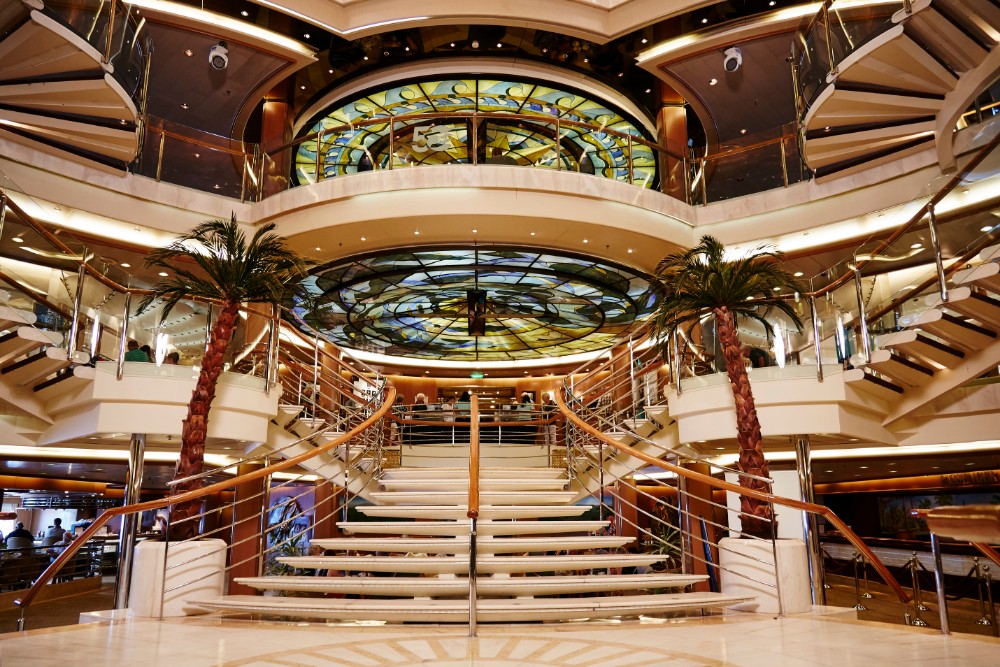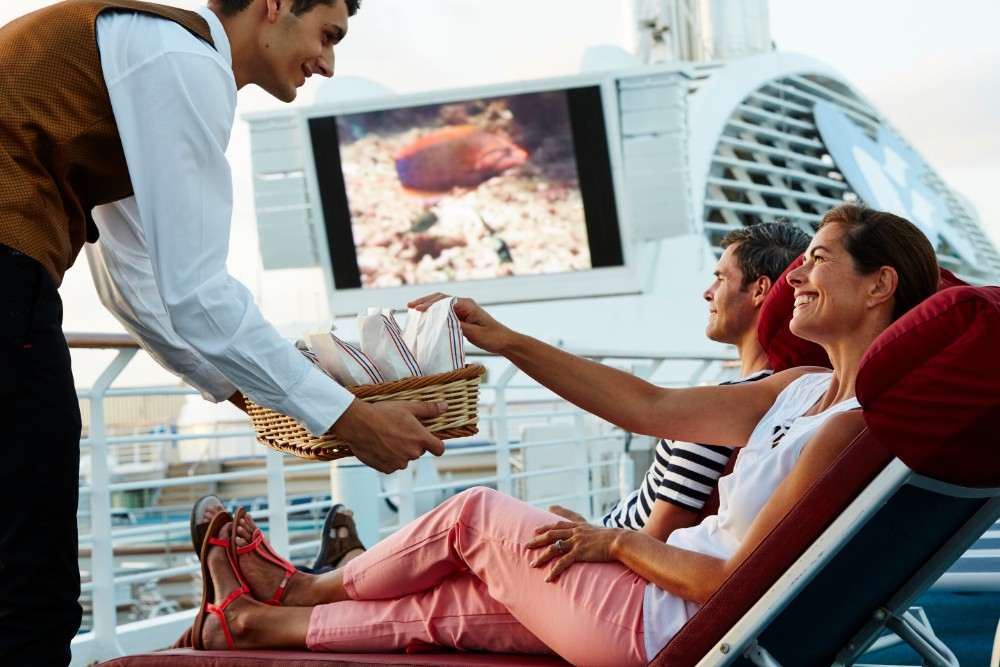 Crown Princess accommodation
Interior: These staterooms are the perfect place to recharge your batteries. Our most affordable option, featuring two twin beds or a queen-size bed. Other amenities include a refrigerator, hair dryer, TV, closet and bathroom with shower.
Oceanview: Enjoy the added benefit of a view of the ocean from either a picture window or porthole that brings in natural light. This stateroom includes all the amenities of an interior room.
Balcony: This impressive stateroom offers the added indulgence of a balcony and gives you more space than a standard stateroom. Enjoy your own private outdoor space with a table, two chairs, and a relaxing view of the inspiring scenery surrounding you, whether a beautiful sunset over the ocean or a new city to explore. It's also perfect to enjoy cocktails before dinner or a leisurely breakfast.
Mini Suite: Choose a luxurious Mini-Suite with balcony which is substantially larger than a Balcony stateroom and receive a complimentary welcome glass of Champagne. Mini-Suites include a separate sitting area with sofa bed, premium bathroom amenities and two flat-panel televisions. For families or groups needing a little extra space, Mini-Suites offer an appealing and affordable option. More details
Club Class: Mini-Suite with exclusive VIP touches. A premium stateroom category featuring our best located Mini-Suite staterooms, as well as the great amenities found in all Mini-Suites — plus premier dining benefits and luxurious perks. Each night, enjoy Club Class Dining, an exclusive dining area featuring expedited seating with no wait, expanded menu options, dedicated wait staff and tableside preparations. Other amenities include priority embarkation and disembarkation, a complimentary one-time wine set-up and so much more!* More details
Suite: Most luxurious accommodations at sea. Surrounding you with deluxe accommodations, a spacious Suite with balcony* includes all the amenities of a Club Class Mini-Suite, plus incredible premiums. Enjoy more living space, a sofa bed and separate seating areas, and wonderfully enhanced amenities that range from priority embarkation and disembarkation to a complimentary mini-bar setup in suite and so much more. More details
Day 1 | London (Southampton), England
The south of England boasts a dramatic coastline that encloses some of the most beautiful countryside in Britain. The landscape of hills and heaths, downs and forests, valleys and dales, is without rival. Southampton serves as your gateway to the countryside - and to a wide variety of historic sites, national landmarks and charming. And of course, London is a two-hour drive by modern highway.
Day 2 | At sea
Day 3 | Kristiansand, Norway
Norway's fifth largest city was founded by Christian IV in the year 1641 as a market town and administrative center on Norway's then-strategic southern coast. The city is separated from Denmark by the Skagerrak, the long strait that connects the Baltic and North Seas. Today the capital of the Aust-Agder region is one of Norway's most popular vacation destinations: the city and the surrounding countryside boast the sunniest summer weather in Norway.
Day 4 | Copenhagen, Denmark
Copenhagen deserves its accolade as the Venice of the North. Founded on a series of islands and islets, the city today is laced with graceful canals and boasts some of the most delightful architecture in Northern Europe. See the fabled statue of Hans Christian Andersen's Little Mermaid, a symbol of the city. Stroll along the old harbor of Nyhavn, lined with cafés, restaurants and 500-year-old gabled houses. Browse the superb shops on the world-famous Stroget or view the Rococo palaces lining Amalienborg Square. Best of all, savor the taste of local delicacies while wandering the paths of Tivoli Gardens, one of Europe's most celebrated pleasure gardens.
Day 5 | At sea
Day 6 | Tallinn, Estonia
Like Latvia and Lithuania, the Baltic republic of Estonia has survived a turbulent history. The small nation was conquered and ruled by the likes of Teutonic Knights, Polish princes and Russian Tsars. For 51 years, Estonia remained a pawn in the Soviet empire, until the burgeoning freedom movement led to independence for the Baltic Republics in 1991. Like its sister republics, Estonia maintained its ties to the Western tradition, retaining the Latin alphabet and Catholic and Protestant faiths. Once a member of the historic Hanseatic League, Tallinn is the political, commercial and cultural center of Estonia.
Day 7 - 8 | St. Petersburg, Russia
St. Petersburg has provided a historic stage since the day Peter the Great ordained its construction on the banks of the Neva. In its relatively short history - the city is younger than New York - St. Petersburg has witnessed the rise and fall of Imperial Russia, three shattering revolutions, and civil war. The city survived a long and tragic siege during World War II - indeed St. Petersburg became a symbol of Russian resistance to Nazi invasion.
Day 9 | Helsinki, Finland
Perhaps their country's harsh climate encouraged the Finns' love and respect for design and the arts. Whatever the cause, there's no denying that Helsinki is one of the most vibrant and beautiful cities in Scandinavia. Hailed as the "Daughter of the Baltic," Finland's capital is a city of graceful neoclassical buildings, striking modern architecture and spacious boulevards dotted with squares and parks. In the past century, Finland has nurtured some of the major creative talents of Western culture, from the composer Sibelius to architects Eliel & Eero Saarinen and Alvar Aalto.
Day 10 | Stockholm, Sweden
Often described as the "Capital of Scandinavia," Stockholm traces its origins back seven centuries, when it was founded on the island of Gamla Stan and became the capital of Sweden. Today, the city covers 14 separate islands connected by bays, channels and inlets. The skyline is a sea of copper roofs grown green with patina, towers, spires and graceful cupolas stand sentinel over the historic Old Town (Gamla Stan). With its population of nearly a million people, Stockholm is one of the world's most beautiful, clean and orderly cities.
Day 11 | Visby, Sweden
Dramatic 13th-century city walls surround the former Viking settlement of Visby, Sweden. Recognized by UNESCO as the best-preserved medieval commercial center in Northern Europe, this quaint town of 20,000 residents, known as the "City of Roses and Ruins," is home to ancient forts, churches and winding streets lined with cafés and cozy cottages. The Gotlands Fornsal Museum explores 8,000 years of the region's rich cultural history, from the geological formation of Gotland through the Viking period to the modern age. A venture beyond the ancient walls takes you to the Hanseatic harbor of Almedalen, dotted by such historical sites as the Kruttornet (Powder Tower) and the Jungfrutornet (Maiden's Tower), or to scenic Dalmansporten, site of the 12th-century St. Mary Church, the only one of Visby's earliest churches to still be in use today. For those seeking the solace of the countryside, Gotland, Sweden's largest island, offers flowering meadows, pastoral views and the opportunity to experience the dairy products and sweet jams produced on local farms.
Day 12 | Gdansk (Gdynia), Poland
Gdynia is your gateway port to Poland's fabled city of Gdansk. The city is over a millennium old - the first mention of Gdansk in history occurs in the year 997 A.D. A member of the Hanseatic League, Gdansk was the richest port on the Baltic and a cultural center that drew artists and intellectuals from across Europe. That heritage was imperiled, however, on September 1, 1939, when a German warship opened fire on a garrison north of the city, heralding World War II. By the war's end, Gdansk was in ruins and proud Poland lay in the grip of Russian occupation. The city proved indomitable as residents set about rebuilding the old city. In 1980, the spirit of Gdansk's people proved even stronger than the iron grip of communism: a food riot led to the birth of Solidarity, the trade-labor movement that played a pivotal role in bringing down the Iron Curtain.
Day 13 - 14 | At sea
Day 15 | London (Southampton), England
Departures:
30 May 2020
| | | | | | | |
| --- | --- | --- | --- | --- | --- | --- |
| | Inside | Oceanview | Balcony | Mini Suite | Club Class | Suite |
| Per person | $2,679* | $3,410* | $3,989* | $5,179* | $5,979* | $8,279* |
| Solo cabin | $5,358* | $6,820* | $7,978* | $10,138* | $11,738* | $16,338* |
| Onboard credit | USD185 | USD185 | USD285 | USD285 | USD285 | USD285 |
Promotions:
Twice as Nice: Book by 31 August and receive up to USD200 onboard credit
RAC Exclusive: Book with RAC and receive a bonus USD85 onboard credit
11 July 2020
| | | | | | | |
| --- | --- | --- | --- | --- | --- | --- |
| | Inside | Oceanview | Balcony | Mini Suite | Club Class | Suite |
| Per person | $2,677* | $3,407* | $3,987* | $5,077* | $5,987* | $8,167* |
| Solo cabin | $5,059* | $6,519* | $7,679* | $9,859* | $11,679* | $16,039* |
| Onboard credit | USD160 | USD160 | USD260 | USD260 | USD260 | USD260 |
Promotions:
Twice as Nice: Book by 31 August and receive up to USD200 onboard credit
RAC Exclusive: Book with RAC and receive a bonus USD60 onboard credit
5 September 2020
| | | | | | | |
| --- | --- | --- | --- | --- | --- | --- |
| | Inside | Oceanview | Balcony | Mini Suite | Club Class | Suite |
| Per person | $2,847* | $3,577* | $4,167* | $5,337* | $6,248* | $8,338* |
| Solo cabin | $5,389* | $6,849* | $8,029* | $10,369* | $12,189* | $16,369* |
| Onboard credit | USD160 | USD160 | USD260 | USD260 | USD260 | USD260 |
Promotions:
Twice as Nice: Book by 31 August and receive up to USD200 onboard credit
RAC Exclusive: Book with RAC and receive a bonus USD60 onboard credit
Above prices are based on per person in a twin share cabin. Onboard credits stated are based on total for the cabin. Prices are based on a from price. Strictly subject to availability.
Advertised price is per person and correct as of 1 July 2019
Twice as Nice offer is on sale until 31 August 2019 unless sold out prior and is not available on all sailing dates shown
Onboard credit is based on AUD and is applied to the first 2 passengers in a stateroom
Onboard spending money is non-transferable, non-refundable, non redeemable for cash and cannot be used at the medical centre or casino
Offers may be withdrawn at any time without prior notice and are strictly subject to availability
Itinerary is subject to change at any time due to unforseen circumstances
Credit card fees of up to 1.2% may apply
Princess Cruises terms and conditions apply
*Terms and conditions apply: see RAC Travel general terms and conditions