Eastern Caribbean with Princess
aboard the Sky Princess
7 nights from
$982*
per person, twin share
Multiple departures
Bonus onboard credit
Solo prices available
The Eastern Caribbean is known for world-famous beaches, stingrays and shopping, this is the perfect option for a sunny vacation reconnecting with loved ones.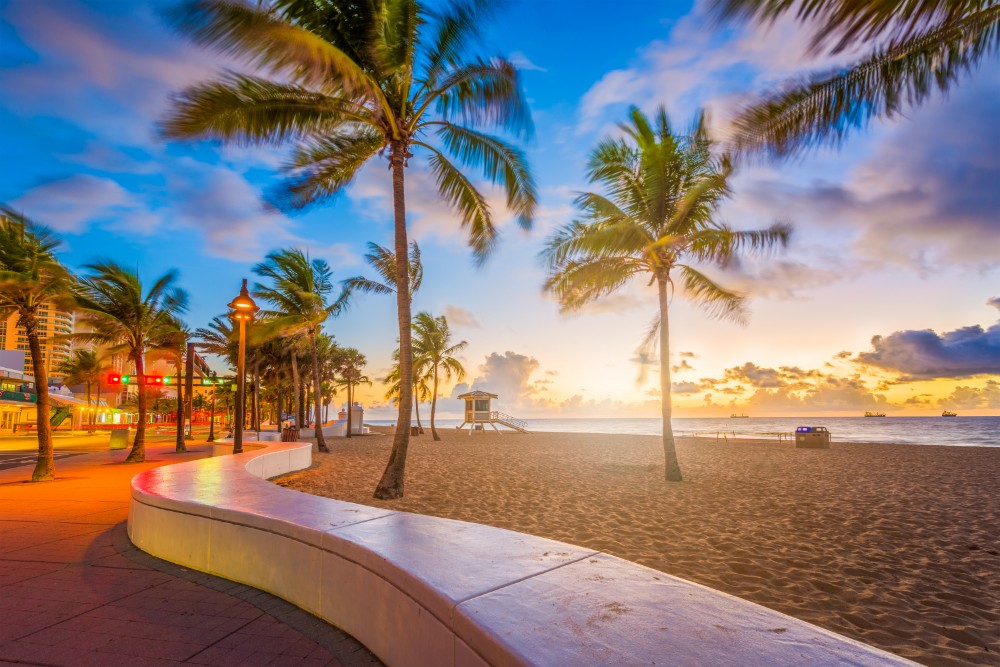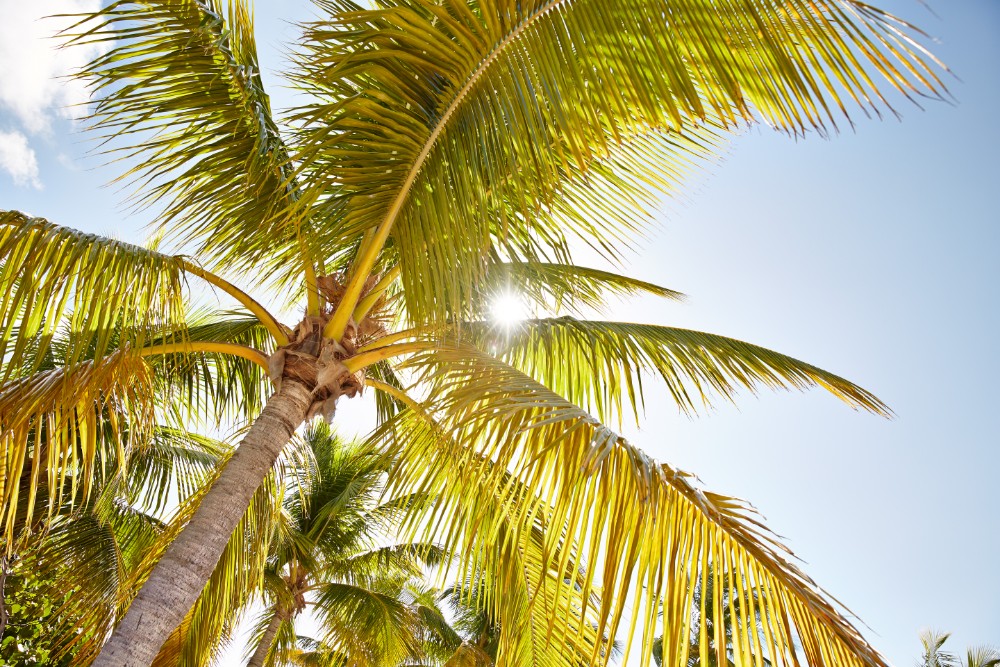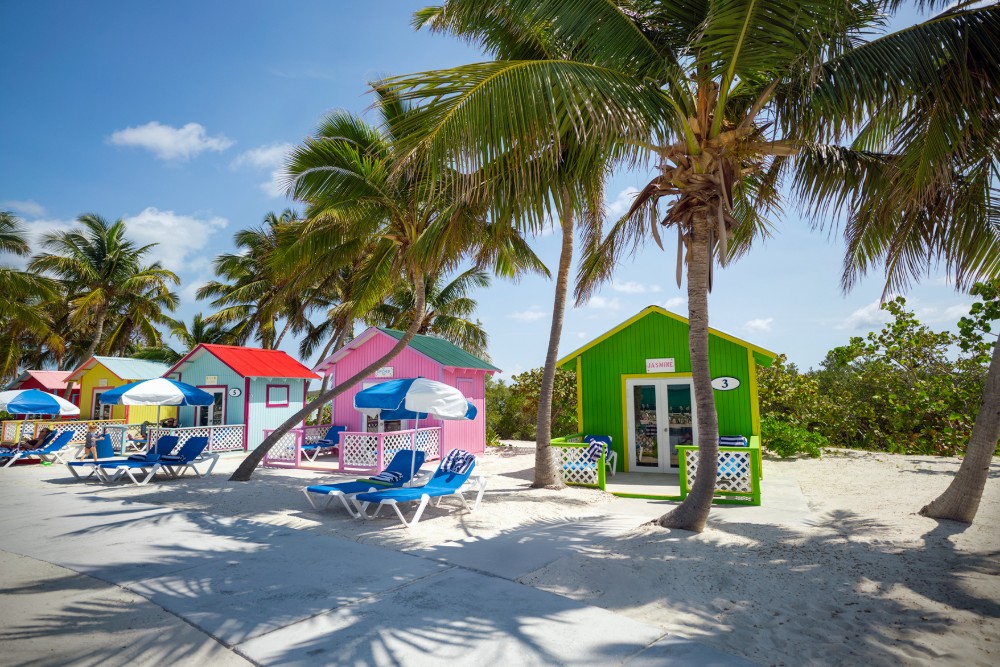 Sky Princess is the newest addition to the Princess fleet - she elevates the distinctive, contemporary design and luxurious attractions of their renowned Royal-class ships to even loftier heights. You can look forward to our most exciting entertainment venues yet, our newest dining choices and award-winning chef partnerships, as well as more staterooms than ever to relax in.
And that's just the start!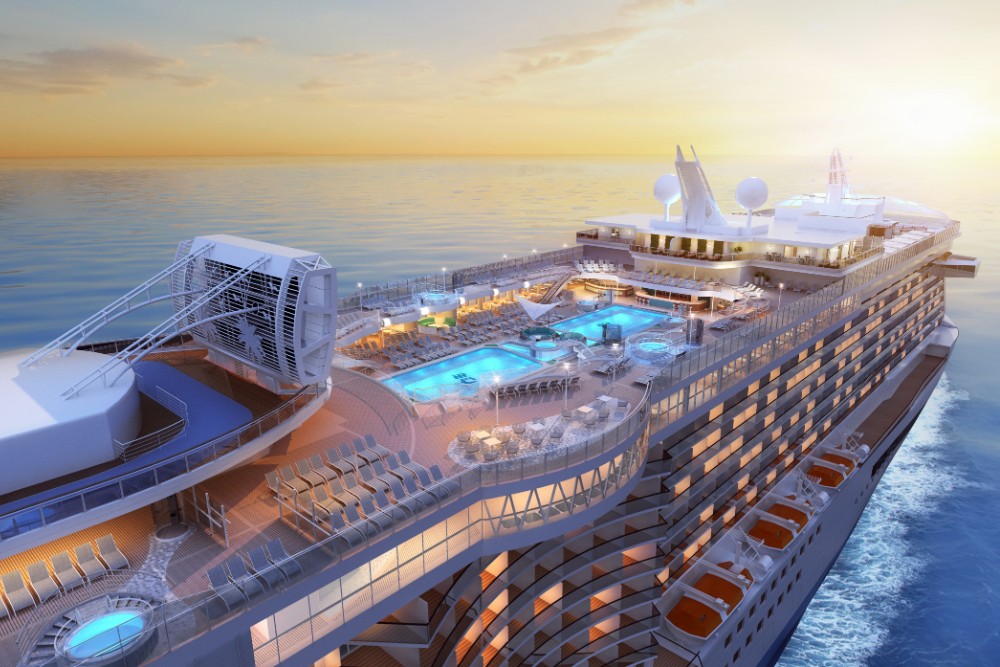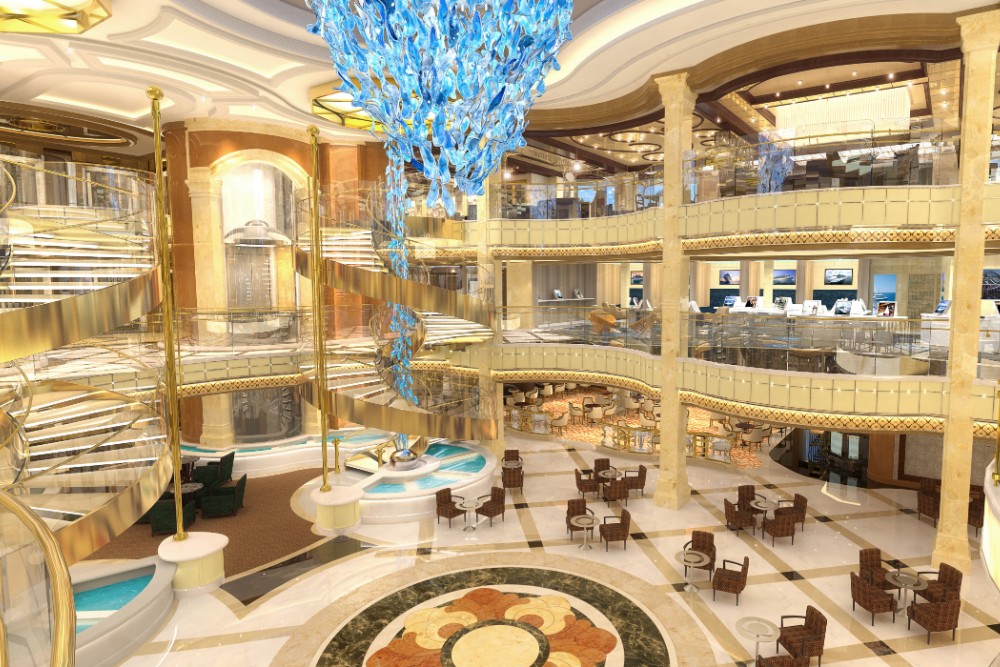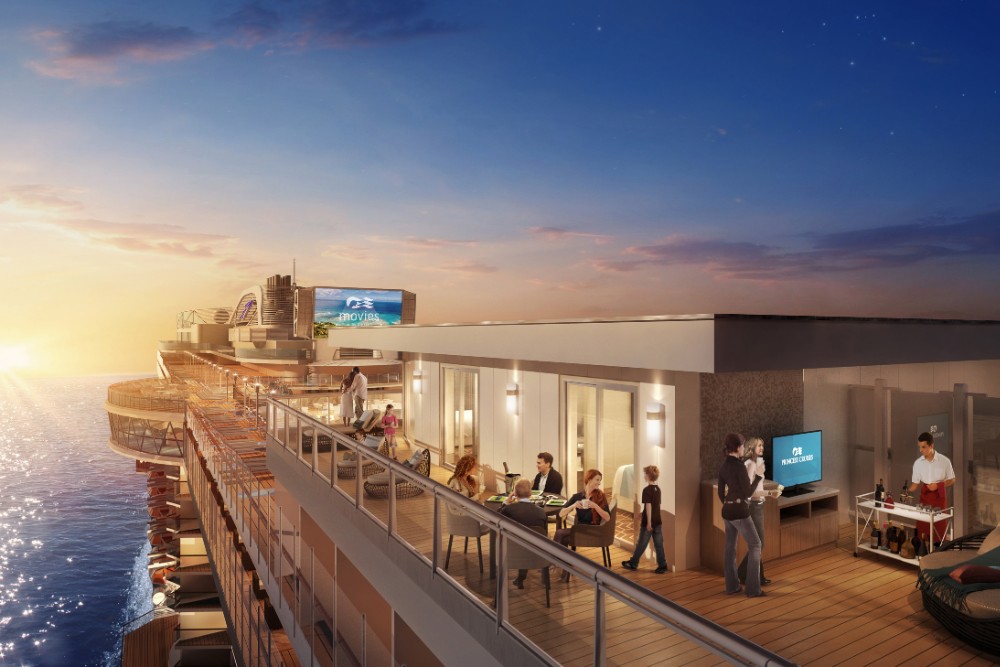 Sky Princess accommodation
Interior: These staterooms are the perfect place to recharge your batteries. Our most affordable option, featuring two twin beds or a queen-size bed. Other amenities include a refrigerator, hair dryer, TV, closet and bathroom with shower.
Premium Oceanview: A room with an expansive view. This new stateroom design offers a stunning wall of floor-to-ceiling windows. Loads of natural light brings an airy, openness to the space. Whether the relaxed view of the deep blue sea, or inspired scenery of a new city on the horizon, the Deluxe Oceanview ensures picture-perfect snapshots from the comfort of your room. This stateroom includes all the amenities of an interior room.
Balcony: This impressive stateroom offers the added indulgence of a balcony and gives you more space than a standard stateroom. Enjoy your own private outdoor space with a table, two chairs, and a relaxing view of the inspiring scenery surrounding you, whether a beautiful sunset over the ocean or a new city to explore. It's also perfect to enjoy cocktails before dinner or a leisurely breakfast.
Deluxe Balcony: Choose this enhanced version of a Balcony stateroom with more space and a comfortable sofa bed. Enjoy a larger balcony with more room to view the beautiful scenery as you sail from destination to destination and take in the ocean breeze for a wonderful and romantic evening or morning. This stateroom also includes some of the amenities offered in a Mini-Suite stateroom.
Mini Suite: Choose a luxurious Mini-Suite with balcony which is substantially larger than a Balcony stateroom and receive a complimentary welcome glass of Champagne. Mini-Suites include a separate sitting area with sofa bed, premium bathroom amenities and two flat-panel televisions. For families or groups needing a little extra space, Mini-Suites offer an appealing and affordable option. More details
Club Class: Mini-Suite with exclusive VIP touches. A premium stateroom category featuring our best located Mini-Suite staterooms, as well as the great amenities found in all Mini-Suites — plus premier dining benefits and luxurious perks. Each night, enjoy Club Class Dining, an exclusive dining area featuring expedited seating with no wait, expanded menu options, dedicated wait staff and tableside preparations. Other amenities include priority embarkation and disembarkation, a complimentary one-time wine set-up and so much more!* More details
Suite: Most luxurious accommodations at sea. Surrounding you with deluxe accommodations, a spacious Suite with balcony* includes all the amenities of a Club Class Mini-Suite, plus incredible premiums. Enjoy more living space, a sofa bed and separate seating areas, and wonderfully enhanced amenities that range from priority embarkation and disembarkation to a complimentary mini-bar setup in suite and so much more. More details
Sky Suite: Unparalleled service & the largest Balcony at sea. Exclusive doesn't begin to describe the experience. Inclusive amenities, attentive service and a dedicated Suite Experience Manager to deliver your every desire are just the beginning. Crowning the heights of the ship, each Sky Suite hosts up to five guests, dazzling you with a 270-degree panorama throughout your voyage. Complementing the exquisitely appointed interior living spaces, a luxuriously furnished over 1,000-square-foot continuous balcony – the largest at sea – invites you to relax privately or host your own celebrations or catered events.
Day 1 | Ft. Lauderdale, Florida
According to the popular 1960 beach movie, Fort Lauderdale is "where the boys are." The city's reputation as America's Spring Break capital, however, has been replaced with the more favorable image of a prime family tourist destination, attracting more than 10 million visitors annually. The most popular beach resort in Florida is even more rightly famed as the "Yachting Capital of the World," with more than 40,000 registered crafts calling its waters home. The city also prides itself on being the "Venice of America" with more than 300 miles of navigable waterways. Fort Lauderdale boasts world-class theaters, museums, sightseeing, and shopping.
Day 2 | Princess Cays, Bahamas
Join Princess Cruises on their exclusive port of call, Princess Cays. One hundred miles long and only two miles wide, Eleuthera offers unspoiled beaches. The private resort at Princess Cays is situated on more than 40 acres and features over a half-mile of white-sand shoreline, all at the southern tip of the island. The resort boasts outstanding amenities while carefully preserving this natural paradise. Take in the views from the observation tower. Enjoy a complimentary beach barbecue. Sip a cool drink or browse the shops and the local craft market. All of Princess Cays' facilities are linked by walkways. Recreational activities abound. Enjoy volleyball and a full range of water sports, or simply relax on the beach.
Day 3 | At sea
Day 4 | St. Thomas, U.S Virgin Islands
The US Virgin Islands are America's paradise, offering an easygoing blend of island ways and American practicality. St. Thomas, capital of the island group, offers every imaginable sport: snorkeling, golfing, hiking, and sailing. Just a few miles away lay St. John and Virgin Islands National Park. Stunning mountain scenery, crystalline waters, and white-sand beaches with palms swaying in the breeze - the US Virgin Islands are truly a slice of paradise. The harbor is easily one of the Caribbean's most scenic. The United States purchased the Virgin Islands from Denmark for $25 million in gold. St. Thomas has a reputation as a duty free-mecca for shopping.
Day 5 | St. Maarten
St. Maarten offers a delightful case of split personality. Legend has it that a Frenchman and a Dutchman divided ownership of the island through a walk-off: Standing back to back, the two headed in opposite directions, walking around the island until they met. Perhaps the Dutchman paused for a refreshing brew. At any rate, the French ended up claiming 21 square miles of the island to 16 square miles for the Dutch. This lively tale says much about St. Maarten's easygoing ways. No formal boundary exists between the Dutch and French sides of the island; a simple welcome sign tells you when you cross from one country to the other. But the differences are as noticeable as the spelling of the island's name. The French spell it St. Martin. And it's this split personality that lends so much to the island's charms, including an international reputation for the finest cuisine in the Caribbean.
Day 6 - 7 | At sea
Day 8 | Ft. Lauderdale, Florida
Departures:
December 2019
| | | | | | | | |
| --- | --- | --- | --- | --- | --- | --- | --- |
| | Inside | Premium Oceanview | Balcony | Deluxe Balcony | Mini Suite | Club Class | Suite |
| 14 December | $982* | *Waitlist | $1,208* | $1,368* | $1,374* | *Waitlist | $3,573* |
| 28 December | $1,528* | *Waitlist | $2,104* | $2,284* | $2,544* | *Waitlist | *Waitlist |
Promotions:
Balcony Bonanza - Book by 30 June and upgrade to a Deluxe Balcony from a Balcony for a reduced rate
RAC Exclusive: Book with RAC and receive bonus onboard credit
January 2020
| | | | | | | | |
| --- | --- | --- | --- | --- | --- | --- | --- |
| | Inside | Premium Oceanview | Balcony | Deluxe Balcony | Mini Suite | Club Class | Suite |
| 11 January | $1,038* | $1,151* | $1,286* | $1,434* | $1,469* | *Waitlist | $3,823* |
| 25 January | $1,057* | $1,171* | $1,306* | $1,484* | $1,484* | *Waitlist | $3,394* |
Promotions:
Balcony Bonanza - Book by 30 June and upgrade to a Deluxe Balcony from a Balcony for a reduced rate
RAC Exclusive: Book with RAC and receive bonus onboard credit
February 2020
| | | | | | | | |
| --- | --- | --- | --- | --- | --- | --- | --- |
| | Inside | Premium Oceanview | Balcony | Deluxe Balcony | Mini Suite | Club Class | Suite |
| 8 February | $1,095* | $1,220* | $1,355* | $1,534* | $1,546* | $2,084* | $3,704* |
| 22 February | $1,095* | $1,355* | $1,355* | $1,534* | $1,546* | $2,084* | $3,704* |
Promotions:
Balcony Bonanza - Book by 30 June and upgrade to a Deluxe Balcony from a Balcony for a reduced rate
RAC Exclusive: Book with RAC and receive bonus onboard credit
March 2020
| | | | | | | | |
| --- | --- | --- | --- | --- | --- | --- | --- |
| | Inside | Premium Oceanview | Balcony | Deluxe Balcony | Mini Suite | Club Class | Suite |
| 7 March | $1,095* | $1,220* | $1,355* | $1,534* | $1,546* | $2,084* | $3,542* |
| 21 March | $1,095* | $1,220* | $1,355* | $1,534* | $1,546* | $2,084* | $3,953* |
Promotions:
Balcony Bonanza - Book by 30 June and upgrade to a Deluxe Balcony from a Balcony for a reduced rate
RAC Exclusive: Book with RAC and receive bonus onboard credit
April 2020
| | | | | | | | |
| --- | --- | --- | --- | --- | --- | --- | --- |
| | Inside | Premium Oceanview | Balcony | Deluxe Balcony | Mini Suite | Club Class | Suite |
| 4 April | $1,132* | $1,269* | $1,404* | $1,584* | $1,603* | $2,134* | $3,514* |
Promotions:
Balcony Bonanza - Book by 30 June and upgrade to a Deluxe Balcony from a Balcony for a reduced rate
RAC Exclusive: Book with RAC and receive bonus onboard credit
Above prices are based on per person in a twin share cabin. Prices are based on a from price. Strictly subject to availability. Please check with your RAC Travel Consultant about Solo cabins
Advertised price is per person and correct as of 1 May 2019
Balcony Bonanza offer is on sale until 30 June 2019 unless sold out prior and is not available on all sailing dates shown
Onboard credit is based on AUD and is applied to the first 2 passengers in a stateroom
Onboard spending money is non-transferable, non-refundable, non redeemable for cash and cannot be used at the medical centre or casino
Offers may be withdrawn at any time without prior notice and are strictly subject to availability
Itinerary is subject to change at any time due to unforseen circumstances
Credit card fees of up to 1.2% may apply
Princess Cruises terms and conditions apply
*Terms and conditions apply: see RAC Travel general terms and conditions