Nile River Cruising
with Evergreen
10 days from
$6,145*
per person, twin share
Book by 31st December and Fly Free*
Based on multiple 2019/2020 departures
Solo prices available
RAC Travel & Cruise and Evergreen Cruises and Tours invites you to experience Egypt's most spectacular sites from the surrounds of the extensively refurbished Mövenpick MS Hamees. Embark on a truly memorable journey from Luxor to Aswan and discover why the Nile was a lifeline for the Ancient Egyptians.
A colourful, vibrant, rich and passionate culture will capture your imagination and bring your dreams to life as you travel along the 'Father of African Rivers' with Evergreen and Emerald Waterways.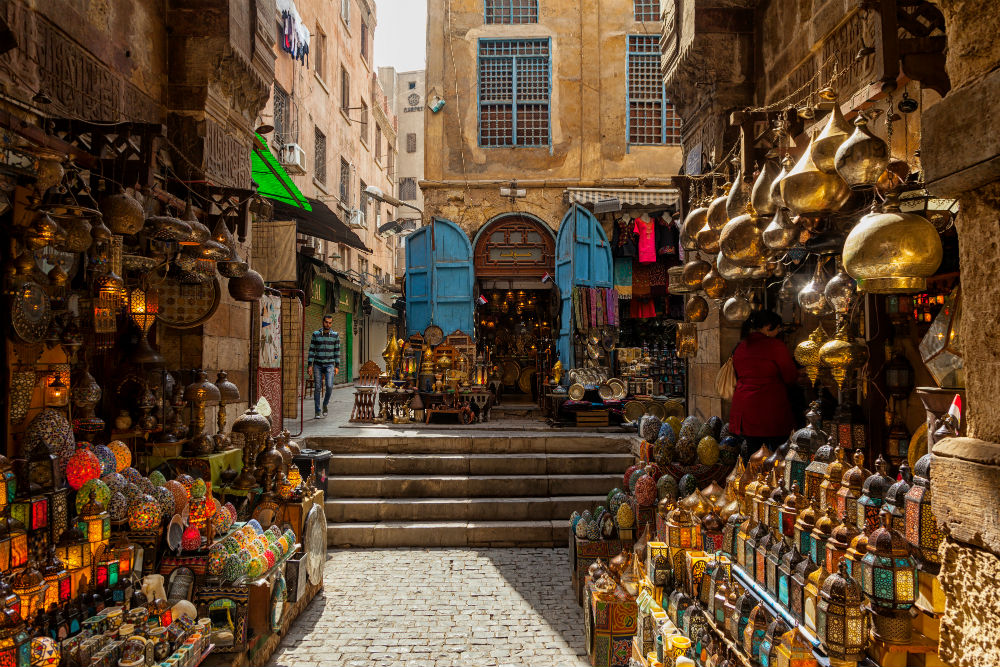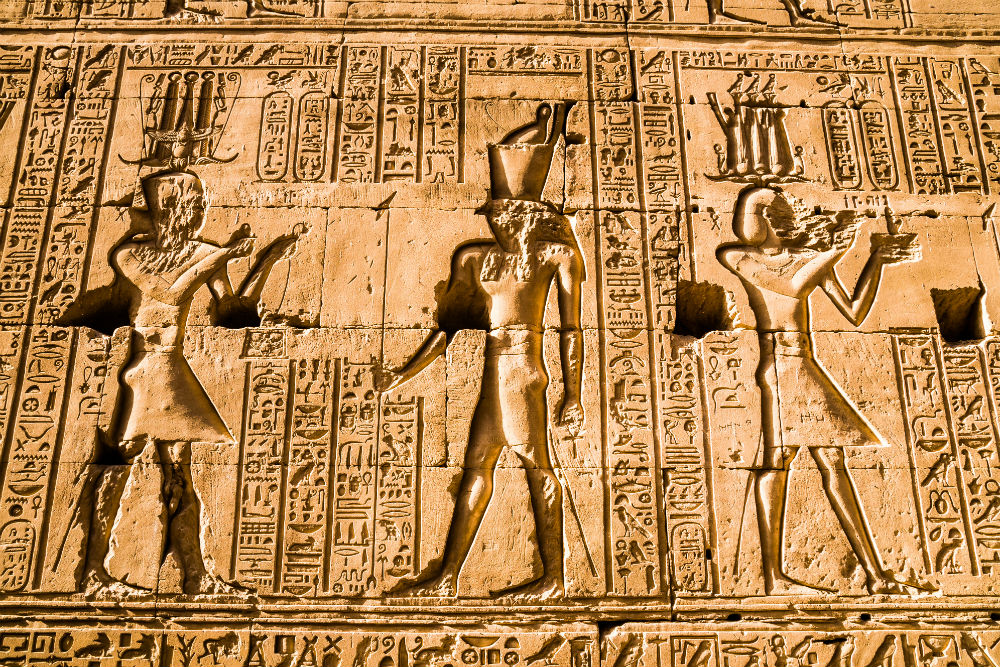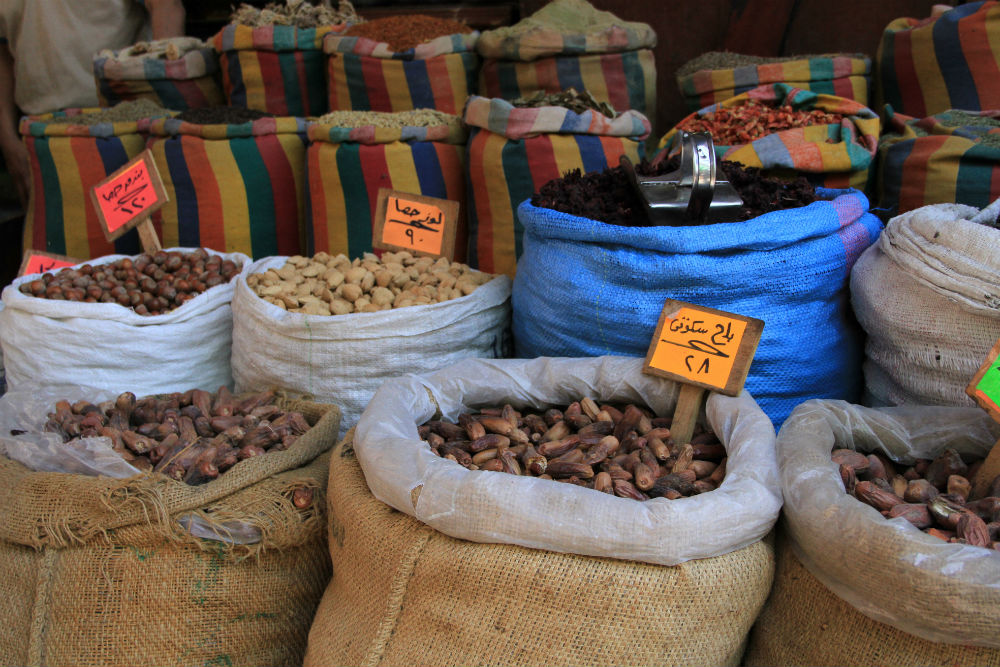 Your cruise includes:
4 nights on board the MS Hamees
The services of a tour director
All tipping and gratuities
Airport transfers to and from the ship
Port taxes and charges
Included excursions:
Visit to the Pyramids and Great

Sphinx

Visit to the Khan-El-Khalili Market
Tour of vast open-air temple of Karnak
Visit to Luxor Temple
Kom Ombo Temple
Felucca cruise on the Nile
Visit to the Egyptian Museum
Visit to the monument of Queen Hatshepsut & Statues of Colossi of Memnon
Cruise to Dendera & visit ti Hathor Temple
Visit to the Temple of Horus at Edfu
Visit to the Osiris Temple Complex of Philae
Visit to Temples of Ramses II & Nefertari
You're Invited:
Home-hosted cooking demonstration & dinner with local family
Visit to Nubian Village to meet local school children
Nubian shore on board of cruise
Dining Highlights:
19 superb meals, including 9 Breakfasts, 4 Lunches and 6 Dinners
2 complimentary drinks served with lunch and dinner on board of ship
Day 1 - Arrival Cairo
Welcome to the bustling city of Cairo. Your journey begins as you are met at the airport and transferred to your hotel. This evening, meet your Tour Director for a tour briefing. Included is a three-night stay in Cairo.
Day 2 - Cairo
Be awed by the sheer magnitude of the Pyramids before marvelling at the 20-metre limestone monolith of the Sphinx. As part of You're Invited this evening, enjoy a home-hosted dinner with an Egyptian family.
Included Meals: Breakfast, Dinner
Day 3 - Cairo
This morning you will discover the priceless antiquities in the Egyptian Museum including the artefacts recovered from Tutankhamun's tomb as part of your included tour. Continue to be amazed, as we take you to visit one of the most fascinating and ancient markets in Cairo, the Khan-El-Khalil market. This colourful market has stocks of everything from soap powder to semiprecious stones. In your free time, perhaps explore the Fortress of Babylon.
Included Meals: Breakfast
Day 4 - Cairo - Luxor Embarkation
Today, you will fly to Luxor where you will have a chance to visit the West Bank of the Nile and be astounded by the well-preserved, colourful hieroglyphics adorning the tombs in the Valley of the Kings. You will begin your journey in Luxor with a visit to the Monument of Queen Hatshepsut, and statues of the Colossi of Memnon. Then, embark on your cruise ship privately chartered for Emerald Waterways and settle into your cabin. Later, visit the vast open-air temple complex of Karnak and be awed by the enormity of the pillars as you walk through the impressive Hypostyle Hall.
Included Meals: Breakfast, Lunch, Dinner
Day 5 - Nile Cruising
Relax on one of the Sun Decks and catch a glimpse of daily life along the banks of the Nile. Today travel to Dendera. Once in Dendera, you will have a chance to marvel at the vibrant colours of the hieroglyphics adorning the roof of the Hathor's Temple during your included visit. Return to Luxor and tour the temple complex of Luxor straddling the banks of the Nile. This evening, on board entertainment will delight with the colours of the whirling dervishes and the mesmerizing moves of a belly dancer.
Included Meals: Breakfast, Lunch, Dinner
Day 6 - Nile Cruising
Follow the course of the ancient Pharaohs' processions along the Nile as you cruise south, where villages and majestic temples line the banks of the river against the backdrop of the desert. Discover the Temple of Horus at Edfu, the most completely preserved complex in Egypt. This afternoon, explore Kom Ombo temple, perched high on the east bank and dedicated to Sobek, the crocodile god. A fun night awaits on board with a lively Galabeyya party themed with Egyptian delicacies, music and dancing.
Included Meals: Breakfast, Lunch, Dinner
Day 7 - Nile Cruising
Cruise south to reach charming Aswan, the home of the Nubian people. Discover the Osiris temple complex of Philae, then visit the stone quarries to learn about ancient carving techniques and see the enormous unfinished obelisk. This afternoon, take a Felucca cruise on the Nile (weather dependent). Tonight, join the Captain and crew for a farewell Gala Dinner, followed by a Nubian show.
Included Meals: Breakfast, Lunch, Dinner
Day 8 - Nile Cruise Disembarkation - Abu Simbel - Aswan
This morning, bid farewell to your crew as you disembark your ship. You will fly to Abu Simbel and visit one of Egypt's most magnificent monuments. Marvel at the enormous World Heritage-listed temples of Ramses II and his wife Nefertari, rescued from the rising waters of the Aswan Dam. Return to Aswan where you will spend one-night.
Included Meals: Breakfast
Day 9 - Aswan - Cairo
Start your day with a visit to a traditional Nubian village. Meet the school children and learn about life on an island in the Nile. In the afternoon, you will fly to Cairo, then join your tour director for a farewell dinner. Included is a one-night stay in Cairo.
Included Meals: Breakfast, Dinner
Day 10 - Cairo - Farewell
After breakfast, you will be transferred to Cairo International Airport for your onward or homebound flight.
Included Meals: Breakfast
Dates & pricing:
| | | |
| --- | --- | --- |
| Date: | Per person, twin share price: | Solo Price: |
| 3 - 12 May 2019 | from $6,170* | from $7,545* |
| 13 - 22 September 2019 | from $6,145* | from $7,155* |
| 4 - 13 October 2019 | from $6,145* | from $7,345* |
| 1 - 10 November 2019 | from $6,145* | from $7,155* |
| 10 - 19 January 2020 | from $6,245* | from $7,345* |
| 7 - 16 February 2020 | from $6,245* | from $7,345* |
| 6 - 15 March 2020 | from $6,245* | from $7,345* |
| 3 - 12 April 2020 | from $6,245* | from $7,345* |
| 1 - 10 May 2020 | from $6,245* | from $7,345* |
For cabin upgrade, please as your RAC Travel & Cruise consultant
Current Offers:
Book by 31st December 2018 or until sold out for the Exclusive Earlybird Offer - Fly Free* including taxes
All prices are correct as of 20 November 2018
Prices are subject to availability at time of booking
Earlybird offer must be booked and deposited by 31st December 2018 or until sold out
Fly Free airfare is based in economy class on a specific airline of Evergreen Cruises & Tours choice
If any additional night(s) at the hotel is required due to availability of flight schedules, this will be held at the guests own expense
Flights must be booked direct with Evergreen Cruise & Tours
A non-refundable deposit is due at time of booking
Evergreen Cruise & Tours individual Terms and Conditions apply

*Terms and conditions apply: see RAC Travel general terms and conditions