Glacier Discovery
with Holland America
7 nights from
$1,739*
per person, twin share
Vancouver to Seward (Anchorage)
Multiple dates in 2019 available*
Exclusive offers available
Discover Alaska's natural wonders aboard Holland America's mid-sized ships - designed to take you closer than before.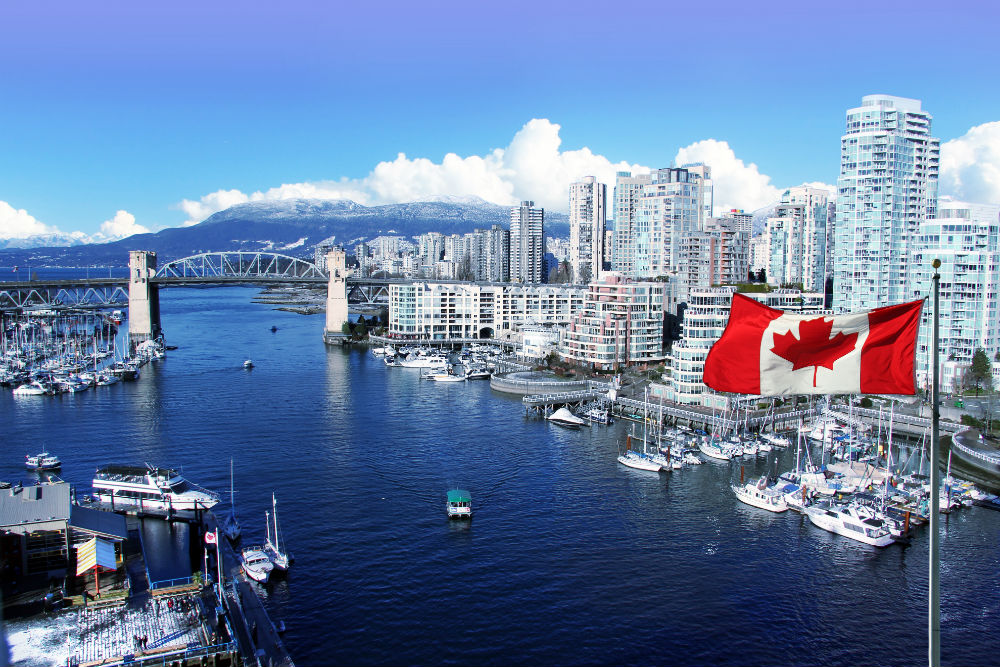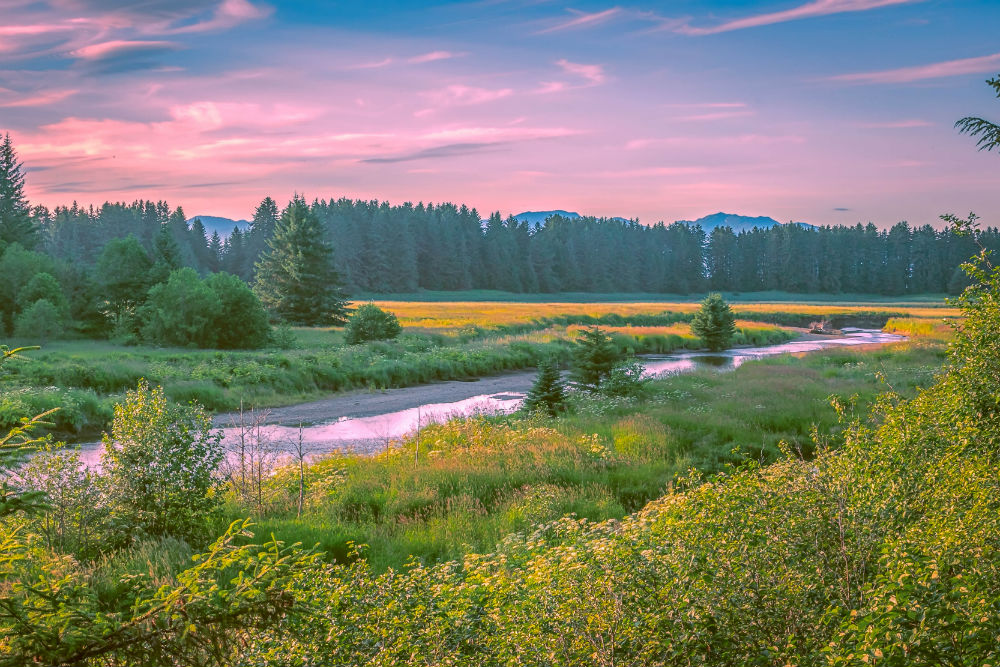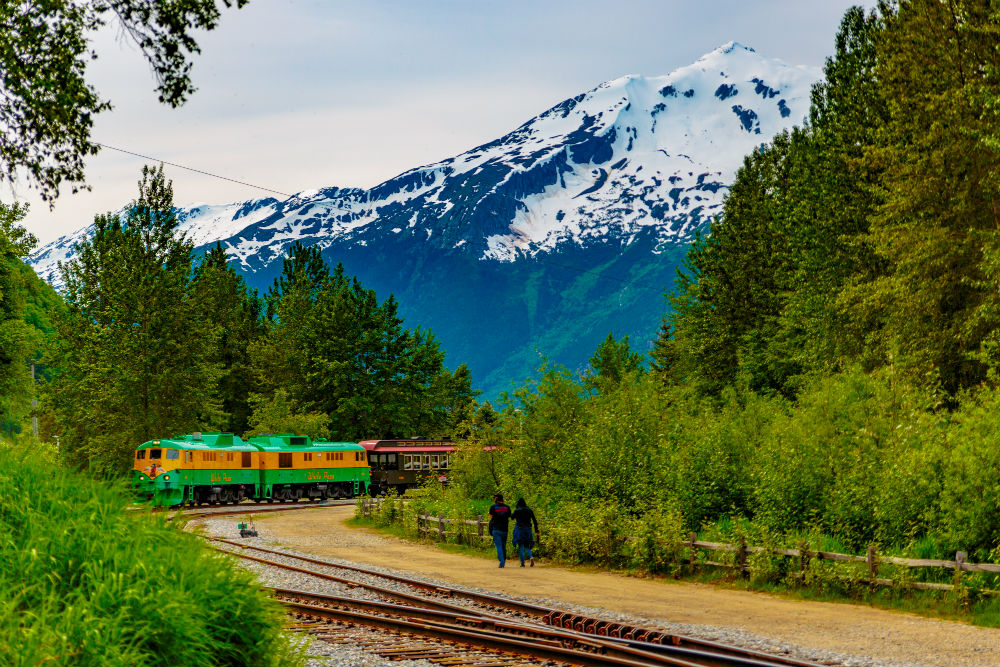 Recently updated with new bar, entertainment and dining venues, plus completely reimagined suites, Westerdam is a fascinating destination in her own right. On board, enjoy live entertainment with Music Walk™, including Lincoln Center Stage, B.B. King's Blues Club and Billboard Onboard. Learn culinary skills at a cooking show or hands-on workshop with America's Test Kitchen. Enrich your travel experience at the new Exploration Central atop the ship.
Day 1 | Vancouver, Canada
Once a trading post and a rough-and-tumble sawmilling settlement, today modern Vancouver, Canada is many things. It's a bustling seaport, a hub for outdoor enthusiasts looking for active things to do in Vancouver, an ethnically diverse metropolis and Hollywood of the North. Hemmed in by mountains and sea, Vancouver seduces visitors with its combination of urban sophistication and laid-back attitude against a backdrop of glass towers and modern sights and plentiful green spaces.
Accommodation: Westerdam
Day 2 | Scenic cruising the Inside Passage
Alaska's Inside Passage is a protected network of waterways that wind through glacier-cut fjords and lush temperate rain forests along the rugged coast of Southeast Alaska. Arguably one of the greatest cruising routes in the world, the Inside Passage stretches through stunning landscapes, from Misty Fjords National Monument to famed Glacier Bay National Park & Preserve.
Sailing the Inside Passage offers opportunities to spot some of Alaska's most iconic wildlife, with humpback whales and orca plying the bountiful waters alongside the ships, bald eagles soaring overhead and brown bears lumbering on the shoreline.
Accommodation: Westerdam
Day 3 | Ketchikan
Alaska's "First City" of Ketchikan is so named because it's the first major landfall for most cruisers as they enter the picturesque fjords of the Inside Passage, where the town clings to the banks of the Tongass Narrows, flanked by green forests nurtured by abundant rain.
Accommodation: Westerdam
Day 4 | Juneau
Juneau, Alaska may well be the most remote, most beautiful and strangest state capital in the United States. Surrounded by water, forest and mountain sights, visitors seeking things to do in Juneau indoors and outdoors can hike a glacier, eat fresh-caught fish on a seaside patio and tour a grand capitol building all in one day.
Accommodation: Westerdam
Day 5 | Skagway
At the height of the Klondike Gold Rush, the port town of Skagway served as the primary gateway to the legendary gold fields, and quickly grew into Alaska's largest settlement. It was then a raucous frontier hub packed with trading posts, saloons and guesthouses. As the gold rush faded into the 1900s, so did Skagway—but today it has been reinvigorated as a gateway for a new kind of visitor: those looking to explore Alaska's colorful history, pristine wildlife and unrivaled natural beauty.
Accommodation: Westerdam
Day 6 | Glacier Bay
Frosted crags descend into mossy forests and a 457-meter-deep (1,500-foot-deep) fjord at this World Heritage Site, which is also one of the planet's largest biosphere reserves. Stone, ice and water continue to collide, sculpting a dramatic landscape that is the crown jewel of southeastern Alaska's natural wonders.
Accommodation: Westerdam
Day 7 | At sea
Accommodation: Westerdam
Day 8 | Seward (Anchorage), Alaska
One of Southcentral Alaska's oldest communities, Seward is ground zero for the Klondike Gold Rush's Iditarod National Historic Trail, a dogsled route that connected the Kenai Peninsula's ice-free port with Nome during frontier-era winters.
| | | | | |
| --- | --- | --- | --- | --- |
| Departure dates: 2019 | Inside | Oceanview | Verandah | Suite |
| 19 May | $1,099* | $1,598* | $1,999* | $2,898* |
| 2 June | $1,198* | $1,699* | $2,298* | $2,898* |
| 16 June | $1,398* | $1,898* | $2,498* | $3,198* |
| 30 June | $1,498* | $1,999* | $2,798* | $3,398* |
| 14 July | $1,498* | $1,999* | $2,898* | $3,398* |
| 28 July | $1,498* | $1,999* | $2,898* | $3,398* |
| 11 August | $1,498* | $1,999* | $2,898* | $3,398* |
| 25 August | $1,398* | $1,898* | $2,699* | $3,199* |
| 8 September | $1,198* | $1,798* | $2,498* | $3,098* |
Prices above are based on per person in a twin share cabin. All prices and availability is strictly subject to change.
Advertised price is per person and correct as of 4 December 2018
Prices and deals are subject to change at any time
Itinerary is subject to change at any time due to unforseen circumstances
For more T+C's please ask your RAC Travel consultant or refer to the Holland America website
A non-refundable deposit will be required upon booking
Credit card fees of up to 1.2% may apply
Holland America Line individual terms and conditions apply.
*Terms and conditions apply: see RAC Travel general terms and conditions