Japan Cherry Blossoms
exclusive cruise/tour
18 nights from
$10,119*
per person, twin share
Fly direct to Tokyo
9 nights aboard the Diamond Princess
Escorted from Perth*
Members save $100pp
Join RAC Travel on this exclusive cruise/tour holiday to Japan discovering the famous
Cherry Blossoms
Cherry blossom season is now one of the most iconic experiences in the world and the small window of opportunity to visit this astonishing event means places fill up quickly.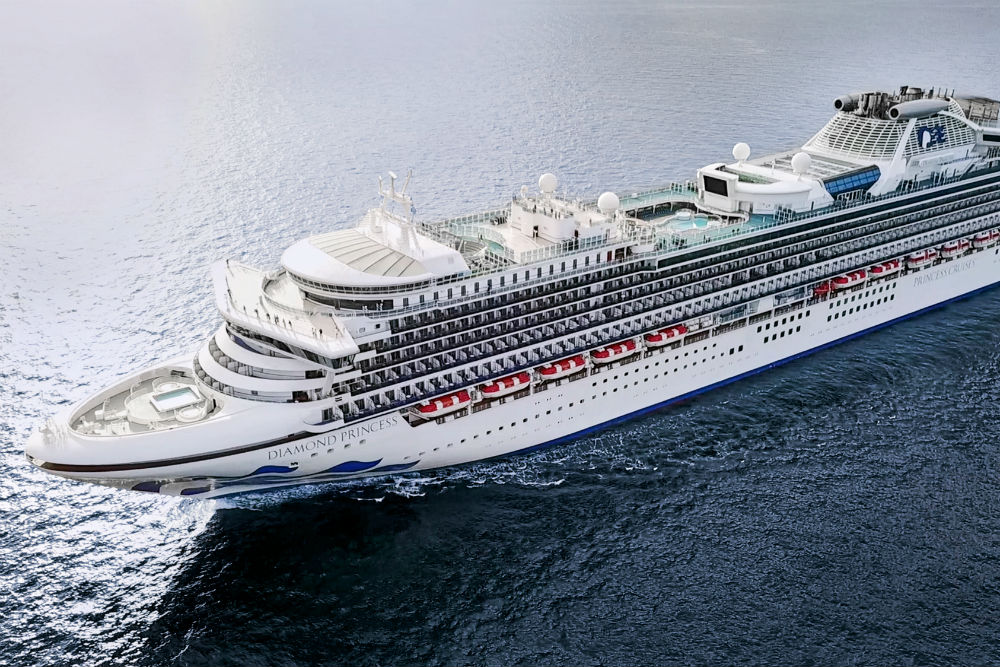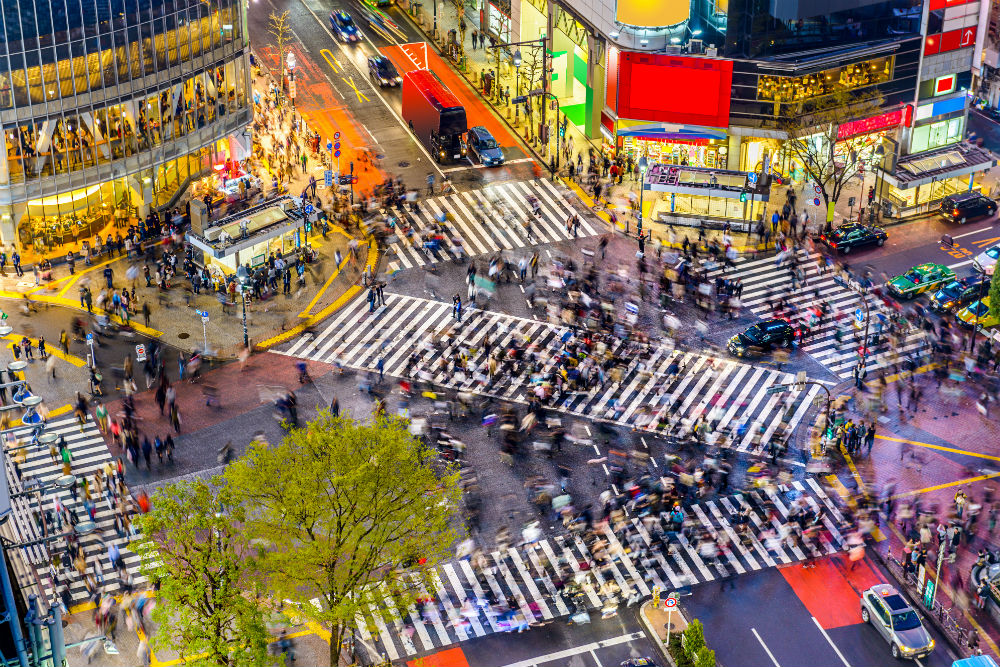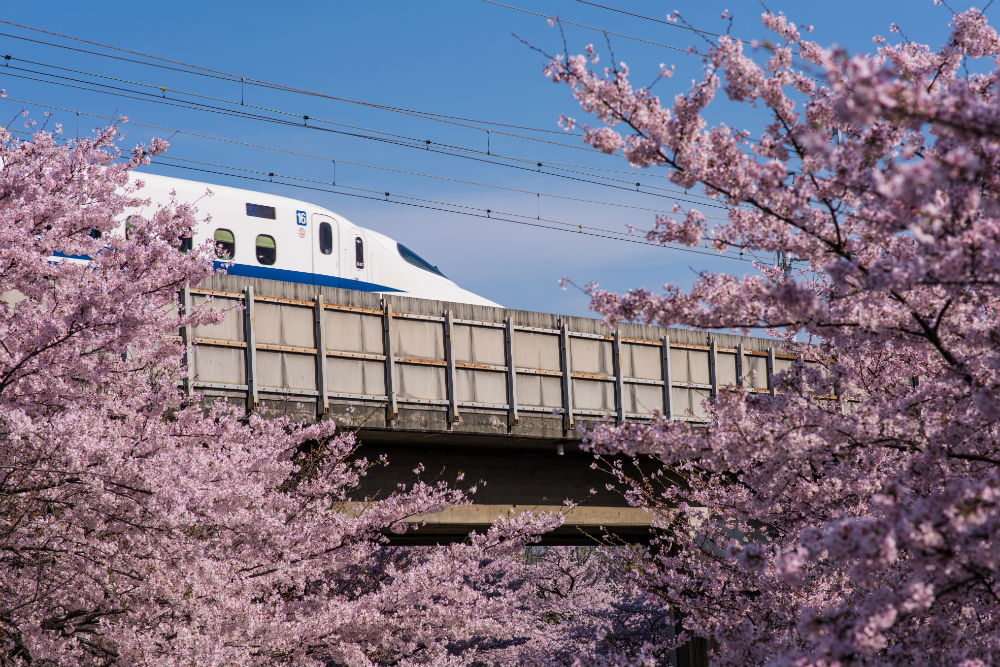 Inclusions:
Return economy class flights departing from Perth (On the new direct service to Tokyo)
9 night cruise aboard the Diamond Princess from Tokyo return
All onboard meals & entertainment
9 nights private touring around Japan from Tokyo to Osaka
Meals as per itinerary
English speaking guide
Services of an RAC Travel Escort*
Hightlights:
Tokyo -
One of the world's most cutting-edge capital cities, Tokyo is a city of contrasts, famous for its neon-lit landscape, towering skyscrapers, peaceful shrines and lovingly tended gardens. Although long the political and cultural centre of Japan, Tokyo became the official capital when the Meiji Emperor moved it to Tokyo in 1867.
Tokyo Skytree -
Is the tallest structure in Japan and the tallest tower in the world. Tokyo Skytree is predominantly a television and radio broadcast tower and is earthquake resistant.
Sensoji Temple -
An ancient Buddhist Temple and the oldest in Tokyo. The temple was originally founded in the seventh century. The temple adorns an image of the Buddhist Goddess Kannon, who was said to have been rescued by two fishermen from the Sumida River in Tokyo.
Hamarikyu Gardens -
Hamarikyu Gardens is a beautiful example of Japanese garden style which sits at the mouth of the Sumida River.
Harajuku -
is renowned for it's colourful street and fashion scene, with quirky vintage stores and cosplay shop along Takeshita Street, and more traditional, upmarket boutique lining leafy Omotesando Avenue.
Lake Ashi -
Formed after Mount Hakone's last eruption 3000 years ago, Lake Ashi is the symbol of Hakone and on a clear day offers spectacular views of Mount Fuji in the distance.
Kyoto -
Kyoto was the ancient capital of Japan for approximately 1,000 years until 1867 when it was moved to Tokyo. Many national treasures can be found in Kyoto and in nearby Nara, including old shrines and temples, screen paintings, beautiful gardens, and statues of Buddha.
Fushimi Inari Taisha-
Famous for its brilliant red traditional torii gates, Fushimi Inari shrine sits at the base of the mountain also called Inari and is the head shrine for 40,000 Inari shrines throughout the country.
Arashiyama-
Famed for its Bamboo grove, Arashiyama is a district of Kyoto filled with temples and shrines.
Osaka-
Japan's third largest city. What Osaka lacks in sightseeing locations, it makes up for with its flamboyance, fun loving people and amazing food.
Osaka Castle-
Osaka Castle is one of Japan's most famous castles known for sweeping views of the city from its hilltop perch. Construction began in 1583 by Toyotomi Hideyoshi, who intended that the castle to become the centre of a new, unified Japan under his rule.
Nara-
Due to Nara's past as the first permanent capital, it remains full of historic treasures, including 8 UNESCO World Heritage Sites.
Todaiji Temple-
A UNESCO World Heritage Site, Todaiji Temple is one the Seven Great Temples of Japan and home to the world's largest bronze statue, Daibutsu.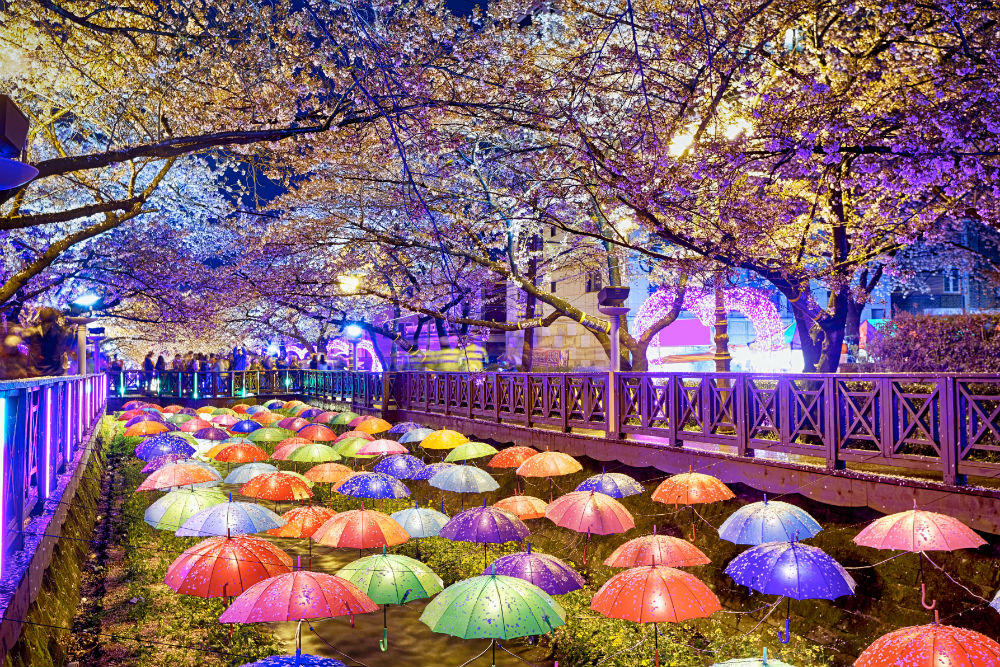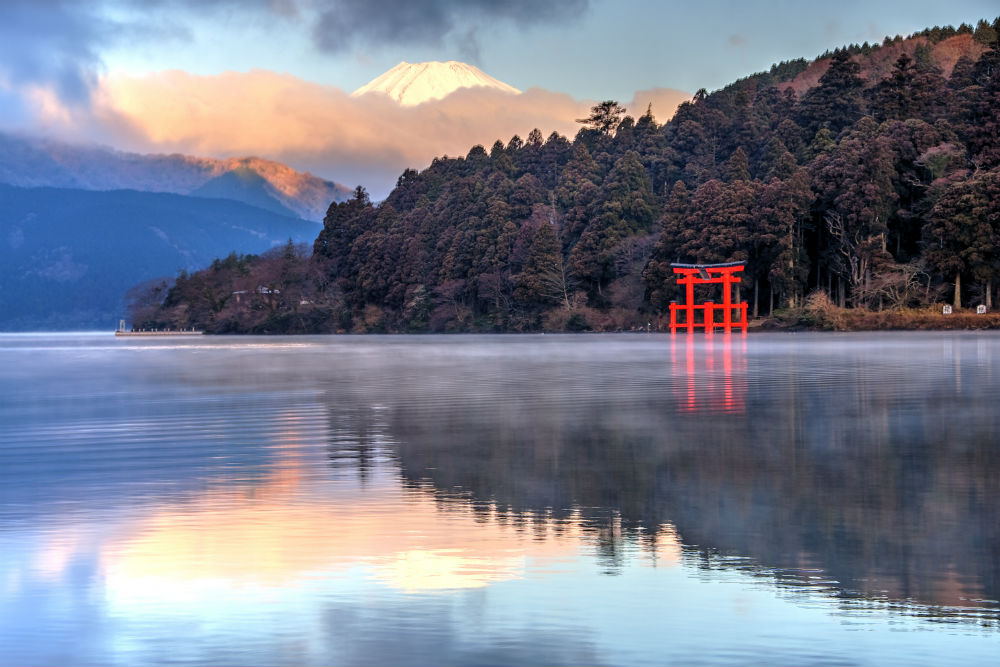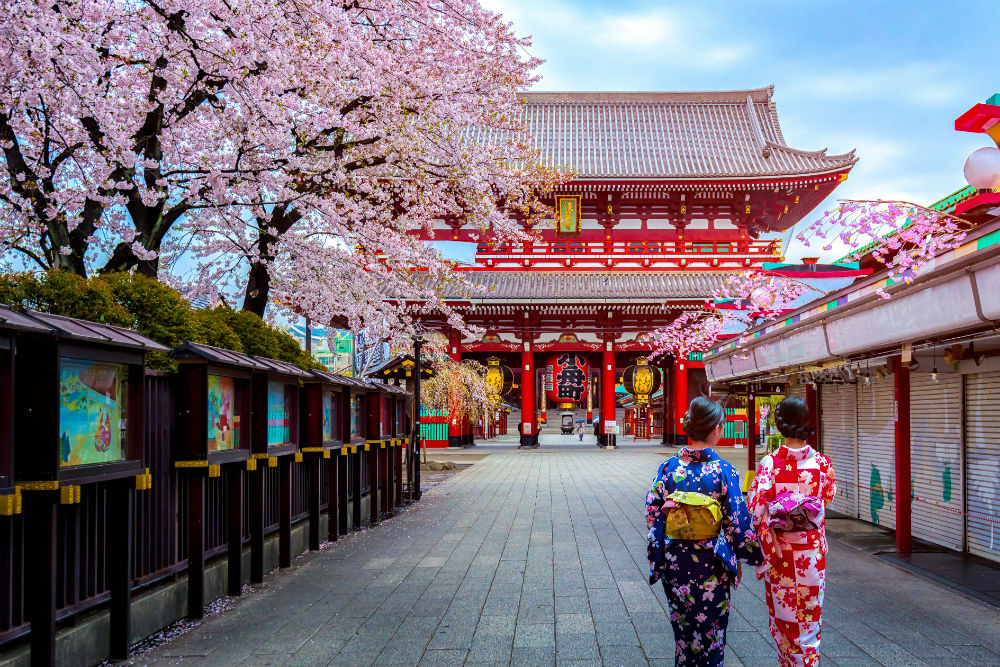 Day 1 - 23 March, Arrive Tokyo
Arrive into Tokyo and meet your guide at the airport at the arrivals gate. Transfer to your hotel to check in. The rest of the day is at your leisure to explore or relax.
Accommodation: Sunshine City Prince
Day 2 - 24 March, Embark Cruise
After Breakfast, check out from your hotel and meet your guide in the lobby to transfer you to the cruise terminal ready to board the Diamond Princess.
Accommodation: Diamond Princess
Meals: Breakfast, Lunch & Dinner
Day 3 - 25 March, Toba
Toba, located at the northeastern end of the Shima-hanto Peninsula in Mie, flourished as the castle town of the Kuki family who ruled this region from the 16th century. It was also a landing spot for visitors on the sea route to Ise-jingu Shrine and belongs to Ise-Shima National Park.
Accommodation: Diamond Princess
Meals: Breakfast, Lunch & Dinner
Day 4 - 26 March, Takamatsu
The buoyant port city of Takamatsu hums a vibrant, many-part harmony – venerable castle grounds that host contemporary crafts fairs, the small-town-big-city energy of a prefectural capital, regional culinary specialities including Sanuki-udon and the heritage of traditional gems such as Ritsurin-kōen. It's urban Japan at its most pleasant and pretension-free.
While there has been a lot of modernisation around the station and port, the heart of Takamatsu still beats further south in the colourful entertainment district and arcades of the central city.
Accommodation: Diamond Princess
Meals: Breakfast, Lunch & Dinner
Day 5 - 27 March, Kochi
Kochi sits on the broad alluvial plain facing Urado Bay. This city in Shikoku takes its name from the great feudal castle that sits at its very heart. Completed in 1611, Kochi Castle was the seat of Yamauchi Kazutoyo, a noted warrior who supported Tokugawa Ieyasu in his successful quest to become Shogun. Tosa Province and Kochi Castle were Yamauchi's reward for faithful service. There is an historical irony here: 250 years later, a Kochi native son - a former low-ranked samurai and now ronin named Sakamoto Ryoma - played a pivotal role in bringing the Tokugawa Shogunate to an end and restoring the Emperor of Japan to political prominence. The prize once awarded for faithful service had become a hotbed of support for the Meiji Restoration.
Accommodation: Diamond Princess
Meals: Breakfast, Lunch & Dinner
Day 6 - 28 March, Matsuyama
Matsuyama, Japan, is a peaceful haven where you can indulge in the healing waters of hot springs, satisfy your sweet tooth with amazing Japanese confections, and discover the area's rich literary tradition. The largest city on the island of Shikoku, Matsuyama developed around its celebrated 17th-century castle. Lined with cherry trees, this extensive fortress is a museum of historic relics from weaponry to armor, calligraphy and art. It also offers phenomenal views of the city and the Seto Inland Sea from its hilltop perch. Another city hotspot is Dogo Onsen, Japan's oldest hot springs.
Accommodation: Diamond Princess
Meals: Breakfast, Lunch & Dinner
Day 7 - 29 March, At sea
Day 8 - 30 March, Busan, South Korea
The second largest city in South Korea, Busan is your gateway to a fascinating land whose culture is a unique amalgam of old and new. Modern high-rise towers dwarf ancient Buddhist temples. The city's bustling business district offers a stark contrast to the serene grounds of Yongdusan Park. In short, Busan is a microcosm of South Korea, a nation whose startling economic success often obscures one of Asia's most sophisticated and venerable cultures.
Accommodation: Diamond Princess
Meals: Breakfast, Lunch & Dinner
Day 9 - 31 March, at sea
Day 10 - 1 April, Shimizu
A mesmerizing landscape, a revered cultural history, and Japan's most sacred volcano are just a few of the many delights beckoning you to come and explore this ancient city. While Shimizu may have the reputation as being bustling and modern, its cultural and spiritual side is on display in the form of ancient and enthralling shrines. Of course, it may be the sacred and snow-capped Mount Fuji that garners the most attention. Towering over the region at approximately 12,388 feet above sea level, the active volcano, designated a "place and source of artistic inspiration" by UNESCO is just one of the many unforgettable adventures Shimizu inspires.
Accommodation: Diamond Princess
Meals: Breakfast, Lunch & Dinner
Day 11 - 2 April, Tokyo
Upon arrival into Tokyo, enjoy your last breakfast on board before disembarking. Meet with your guide at the port and transfer transfer to Tokyo to visit 2nd observatory of the Tokyo Skytree for panaromic views over the city. Then head to Tokyo's old town, where you can soak in the atmosphere of the Tokyo of old. Visit Sensoji Temple, Tokyo's oldest temple and wander down Nakamise, a shopping street that has been providing temple visitors with a variety of traditional, local snacks and tourist souvenirs for centuries. Enjoy the sumida river cruise to Hamarikyu before wandering around the classical landscapes of Hamarikyu Garden. Check into your hotel for the night. The rest of the evening is at your leisure
Accommodation: Sunshine City Prince Hotel
Meals: Breakfast & Lunch
Day 12 - 3 April , Tokyo
Meet with your guide at the hotel for your transfer to Tsukiji Outer Fish Market (Inner market will be closed because of market transfer to Toyosu). Then experience of Sushi making experience and enjoy the Sushi for your lunch. In the afternoon visit Yoyogi Park for the cherry blossom viewing. Then continue to huge evergreen forest that encompasses the Shinto Meiji Shrine, a shrine dedicated to the defied spirit of Emperor Meiji and popular place for traditional Japanese wedding. Head to the vibrant and buzzing district of Harajuku before walk on the famous " Shibuya crossing".
Accommodation: Sunshine City Prince Hotel
Meals: Breakfast & Lunch
Day 13 - 4 April , Tokyo, Mt Fuji
After breakfast and check out the hotel, journey 2 hours through the foothills of the iconic Mount Fuji. First stop is Hakone Check in point, then stop at Hakonemachi where we will board a pirate ship to Togendai. Both are ports on the shores of Lake Ashi which is an enormous volcanic crater created by an eruption 3,000 years ago. After arriving in Togendai we will continue our journey via Rope Way heading towards Owakudani. The first thing you will notice when arriving in Owakudani is the smell of sulfur coming from this active volcano. There are walking trails around Owakudani that lead to steam vents and bubbling pools. The eggs they sell in Owakudani are boiled in the volcano's natural hot springs and are said to prolong life by seven years!
Luggage will be transferred to the hotel in Kyoto separately - please have an overnight bag for 1 night at My Fuji
Accommodation: La Forest Club Hakone
Meals: Breakfast, Lunch & Dinner
Day 14 - 5 April , Kyoto
This morning after breakfast and check out the hotel, transfer to Chureito Pagoda then head to Iyashi no sato historical village, located on the western shores of Lake Saiko, it is famous for its thatched-roofed houses. Transfer to the station for the bullet train to Kyoto. On arrival in Kyoto station walk to hotel.
Accommodation: New Miyako Hotel
Meals: Breakfast & Lunch
Day 15 - 6 April , Kyoto
After breakfast transfer to Fushimi Inari Shrine, goes from the bottom to the top of Mount Inari (233 metres high). You will walk up part of the mountain; there are some steep steps and the incline allows a steady paced walk. Head to Sake Brewery, Sake is Japan's traditional alcoholic beverage made by rice. After lunch, head to Arashiyama district, first stop is the famous bamboo groves, which are unlike any other place in Japan. The wind brings whispers as it passes through the long stalks of bamboo. As they creak and sway, they create a beautiful dappling of sunlight on the paths, known as komorebi in Japanese. Continue to Arashiyama's well knows Togetsukyo Bridge to view another best spot for cherry blossoms, before stroll around Gion (if time permit).
Tonight, enjoy a Miyako Odari show, at which the geisha of the Gion Kobu geisha community perform.
Accommodation: New Miyako Hotel
Meals: Breakfast & Lunch
Day 16 - 7 April , Kyoto
This morning head to the Philosopher Walk, the path follows a canal which is lined by hundreds of cherry trees. Next heat to Kinkakuji Temple known as the the "Golden Pavilion" due to it's golden exterior. In the afternoon, visiting the spectacular Kiyomizu Temple. You will spend 1.5 hours on foot exploring the temple. Stroll through Kyoto's best historic district, the Higashiyama district. Experience Yukata/Kimono wear.
Accommodation: New Miyako Hotel
Meals: Breakfast & Lunch
Day 17 - 8 April , Osaka
After breakfast and check out the hotel, visit Ryoanji Temple, which is renowned for its Zen garden with features a dry sand landscape with large rocks and smooth pebbles. Next, take part in one of Japan's most iconic traditions – the tea ceremony. Your tea master will walk you through the steps and explain the meaning and significance behind all the parts of this symbolic ritual. Then transfer to Osaka, on arrival in Osaka visit Osaka Castle and stroll around Dotonbori.
Accommodation: Hotel Monterey
Meals: Breakfast & Lunch
Day 18 - 9 April , Osaka
Today visit Osaka Mint Bureau for cherry blossom viewing before transfer around 1 hour by coach to Nara and stroll through Nara Park to Todaiji Temple, meeting the resident sika deer en-route. Continue to Kasuga Taisha Shrine is Nara's most celebrated shrine. The interior is famous for it's many bronze lanterns. If time permit visit Nagomikan, one of the biggest gift shop in Nara.
Tonight, enjoy a farewell dinner at Taiko-en Restaurant
Accommodation: Hotel Monterey
Meals: Breakfast, Lunch & Dinner
Day 19 - 10 April , depart Osaka
After Breakfast, your guide will meet you in the lobby ready to transfer you to the airport for your departure flight home.
Meals: Breakfast
Departs: 22nd March 2020 from Perth
| | | | |
| --- | --- | --- | --- |
| | Inside | Oceanview | Balcony |
| Members Twin | from $10,119* | *Sold Out | *Sold Out |
| Members Solo | from $13,059 | *Sold Out | *Sold Out |
Above prices are per person and inclusive of the $100 per person member saving. For further information please speak with your RAC Travel consultant.
Departs: RAC Exclusive - USD75 total onboard credit per cabin
Prices advertises are correct as of 5 August 2019
Prices are based on per person in twin share cabins, solo prices are specified under the date & price tab
Advertised prices are inclusive of all discounts, port charges & government taxes and are strictly subject to availability and can change at any given time without prior to notice
RAC escort is subject to minimum numbers
Names as per passport must be provided at time of booking, a name change or correction may result in fees
Flight times & prices are subject to availability
In any event that the mentioned hotels are not available, alternate accommodation at a similar rating will be provided
A non-refundable deposit and airfares is due at time of booking
ANA, Princess Cruises & Wendy Wu terms and conditions apply
*Terms and conditions apply: see RAC Travel general terms and conditions