Western Mediterranean
with Norwegian Cruise Lines
7 nights from
$1,293*
per person, twin share
Departing Barcelona return
Multiple dates in 2019 available*
Exclusive offers available
There's no better way to experience the history, the landmarks and the culture of Europe than with Norwegian Cruise Lines - Europe's Leading Cruise Line, eleven years in a row.
From the spires of Gaudi's grand cathedral to ancient libraries and colosseums, this part of the world is a treat for the senses. And the best way to explore is aboard the Norwegian Epic. You'll treasure stops in picturesque ports like Cannes and Majorca. And enjoy your time at sea with one-of-a-kind entertainment and dining.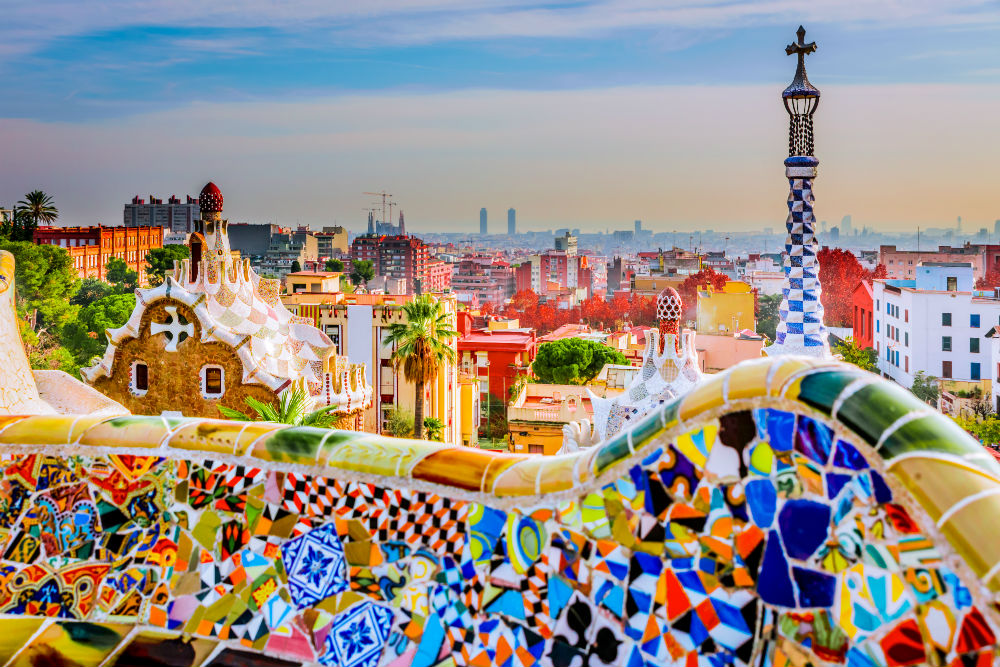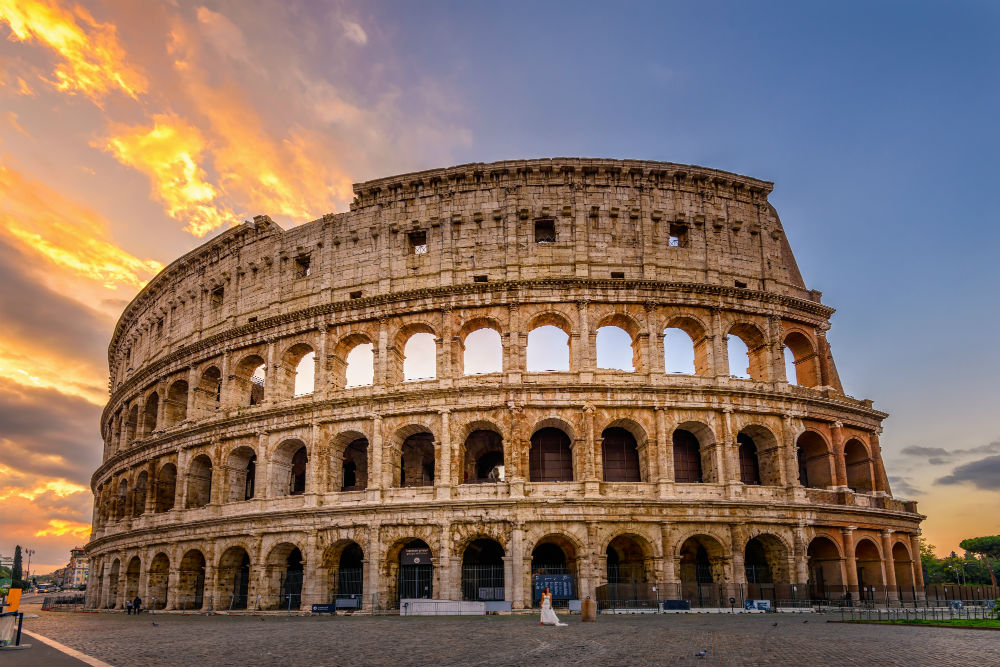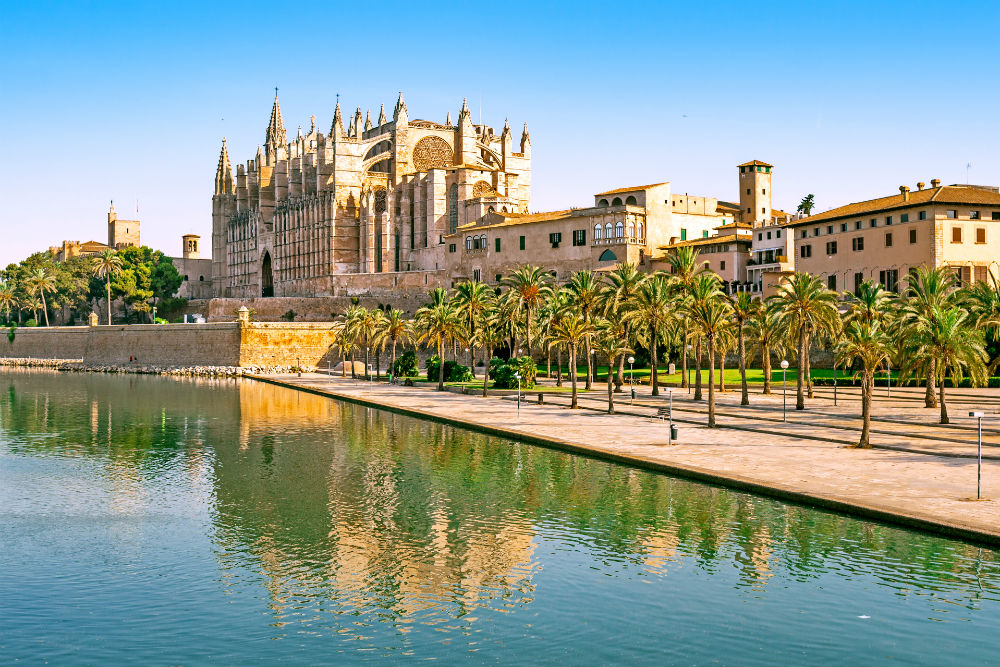 Awarded Best Cruise Ship Entertainment by Frommer's, Norwegian Epic keeps the bar high with two new Broadway shows: Ballroom Blitz and Priscilla, Queen of the Desert. Not only is Norwegian Epic offering world-class performers but a new wave of accommodation as well - from Studios, designed and priced for the solo traveller, to privacy in The Haven. Add more than 20 different dining options and you'll understand why this is Freestyle Cruising on a truly grand scale.
Solo cabins
Designed and priced just right for solo travellers. Studios feature a full-size bed, separate bath area and access to the private Studio Lounge. No single supplement required.
Cool and hip, right down to the funky lighting and flat screen TV, this exclusive key card access-only category is unlike anything you have ever experienced before. These staterooms have a full-size bed for one guest and a window view to the corridor. Studio guests have private key card access to The Living Room, which is a shared private lounge that boasts a bar, two large TV screens and comfy seating for hanging out, reading a book or just enjoying a drink before dinner. Awarded "Best Cruise Line for Solo Travellers" by Porthole Magazine in 2012; Norwegian Epic is the ship of choice that was specifically designed and priced for the solo traveller.
Day 1 | Barcelona, Spain
The capital of Catalonia, and one of its provinces, Barcelona, is a place of palpable history, where you can lose yourself strolling down the medieval streets of the Barri Gotic. It's a city designed to delight the senses: visit other-worldly Modernista churches like Gaudi's La Sagrada Familia, or treat yourself at a street side cafe to Patatas Bravas or a Passion Fruit Mojito.
Accommodation: Norwegian Epic
Day 2 | At sea
Accommodation: Norwegian Epic
Day 3 | Naples, Italy
Cruise to Naples, located on Italy's stunning Amalfi coast, a city rich in history. A tour around Naples' grand piazzas, cathedrals and castles in the old centre will take you back centuries. Pompeii is not too far either, a dashing city which boasts diverse cultural offerings and charming streets.
Accommodation: Norwegian Epic
Day 4 | Rome (Civitavecchia), Italy
Endless adventures await in Rome. With two and a half thousand years of history, art and culture, it is no wonder Rome is one of the most visited cities on the planet. Gaze at the masterpieces of the Vatican or walk into the past with visits to ancient relics, historic monuments and legendary museums. Or people-watch while sipping on an espresso in a quaint cafe.
Accommodation: Norwegian Epic
Day 5 | Florence/Pisa (Livorno), Italy
How lucky to visit the Tuscan region, Florence & Pisa, resplendent in art and history. What's even more fortunate is that all the main attractions in Florence are centrally located for the perfect walking tour. See Santa Croce, Piazza del Duomo and Michelangelo's David.
Accommodation: Norwegian Epic
Day 6 | Cannes, France
Drive up Suquet Hill for a view of the city, sea and Lerins Island - fabulous dahling! How many rich and famous can you spot, walk the palm-lined promenade de la Croisette and count. The French Riviera at its best...the International Film Festival calls this home.
Accommodation: Norwegian Epic
Day 7 | Palma, Majorca, Spain
On the one hand, this city, founded by the Romans some 2,100 years ago, is replete with (literally) wall-to-wall history and architectural splendor. You can journey back in time and wander the mazes of alleyways and cobblestone paths that surround the Gothic cathedral. On the other hand, Palma is bustling with life, showcasing the island's best restaurants, shops, nightlife and a vibrant art scene.
Accommodation: Norwegian Epic
Day 8 | Barcelona, Disembark
After Breakfast, disembark from the Norwegian Epic and continue on with your journey.
| | | | |
| --- | --- | --- | --- |
| Departure dates: 2019 | Inside from | Balcony from | Solo Studio from |
| 12 May | $2,089* | $2,936* | $2,465* |
| 19 May | $2,183* | $3,165* | $2,801* |
| 26 May | $2,089* | $2,761* | $2,667* |
| 2 June | $2,060* | $2,800* | $2,423* |
| 9 June | $2,154* | $2,665* | $2,423* |
| 16 June | $2,060* | $2,733* | $2,558* |
| 23 June | $2,087* | $2,800* | $2,396* |
| 30 June | $2,154* | $2,867* | $2,329* |
| 7 July | $2,181* | $2,800* | $2,329* |
| 14 July | $2,127* | $2,867* | $2,329* |
| 21 July | $2,127* | $2,786* | $2,464* |
| 28 July | $2,217* | $2,800* | $2,329* |
| 4 August | $2,217* | $2,760* | $2,491* |
| 11 August | $2,127* | $3,029* | $2,491* |
| 18 August | $2,020* | $2,733* | $2,195* |
| 25 August | $2,020* | $2,692* | $2,195* |
| 1 September | $1,952* | $2,490* | $2,490* |
| 8 September | $1,993* | $2,625* | $2,490* |
| 15 September | $1,858* | $2,598* | $2,423* |
| 22 September | $1,858* | $2,530* | $2,463* |
| 29 September | $1,791* | $2,423* | $2,329* |
| 6 October | $1,885* | $2,423* | $2,423* |
| 13 October | $1,791* | $2,530* | $2,154* |
| 20 October | $1,791* | $2,261* | $2,598* |
| 27 October | $1,750* | $2,194* | $2,300* |
| 3 November | $1,750* | $2,087* | $2,329* |
Inside and Balcony prices above are based on per person in a twin share cabin. Solo cabin is based on sole occupancy cabin use. All prices and availability is strictly subject to change.
Current Promotions: Free at Sea
Studio or Inside guests - pick 1 free offer
Oceanview, Balcony or Mini-Suite guests - pick 2 free offers
The Haven & Suite guests - pick 5 free offers
Ultimate Beverage Package
Wine with dinner, umbrella drinks poolside, evening cocktails, morning mimosas. With Free Beverage Package, Guests 1 and 2 enjoy all the spirits and cocktails, wines by the glass, draft beer, and juice and soft drink they want. Choose from up to 22 bars and lounges shipwide. You save up to $178 USD per day.
Specialty Dining Package
With so many delicious Specialty Dining Package options, you can take your taste buds on a trip without setting foot on land. Guests 1 and 2 enjoy a 3-Meal Specialty Dining Package on 3- to 9-day cruises or a 4-Meal package on cruises 10 days or more. You save up to $168 USD
Shore Excursion Credit
Explore more of the shore with a Free $50 USD Shore Excursion Credit per port, per stateroom.
Wifi Packakge
Share holiday moments while they're happening with Free WIFI Package. Stay connected with friends and family back home while you're at sea with an Internet Package Time Plan-post, update, tweet, pin and more with 250 minutes you can use anywhere on the ship. You save $125 USD.
Friends & Family sail at a reduced rate
Invite your friends and family along for the cruise of a lifetime. With Reduced rate for Extra Guests, Guests 3 and 4 enjoy complimentary cruise fares on select cruises with Free at Sea (With Free Extra Guests Choice).
Advertised price is per person and correct as of 3 December 2018
Prices and deals are subject to change at any time
Itinerary is subject to change at any time due to unforseen circumstances
Free at Sea offer is not applicable on categories IX, OX, BX or MX (Sail away categories)
Offer is capacity controlled and can be withdrawn at any time
All guests in the stateroom must select the same offer
Ultimate beverage package is applicable to guests 1 and 2 on the same reservation, guests must be at least 21 years of age at time of sailing. Eligible guests are entitled to one beverage per person, per transaction.
Ultimate beverage package includes a variety of spirits and cocktails, wines by the glass and bottled or draft beer up to USD$15. Includes fountain soft drinks and juice and non-alcoholic beer
Internet package (Free wifi) is for 250 minutes per stateroom with one log in
Shore excursion credit is USD$40 per port shore excursion credit per stateroom. Credit has no monetary value and is non-refundble. Shore excursion credit is applicable for each port, including debarkation port and is not transferable for other ports. Does not include embarkation port.
Family & Friends offer is valid for guests 3 and 4 sharing stateroom with guests 1 and 2 paying full fare
For more T+C's please ask your RAC Travel consultant or refer to the Norwegian Cruise Lines website
A non-refundable deposit will be required upon booking
Credit card fees of up to 1.2% may apply
Norwegian Cruise Lines individual terms and conditions apply.
*Terms and conditions apply: see RAC Travel general terms and conditions