Hawaii Islands cruising
Aboard the Pride of America
7 days from
$4,111*
Single share
Specially designed solo cabin
Access to the exclusive Studio Lounge
Newly refurbished ship
Aloha! Come aboard Pride of America, the only cruise ship that sails round trip from Honolulu year-round so you can holiday on your schedule. As you journey from one exotic island to the next, learn about the Hawaiian culture through the eyes of native ambassadors on board our ship. Island hop Hawaii in style, with more than 15 restaurants and 12 bars and lounges.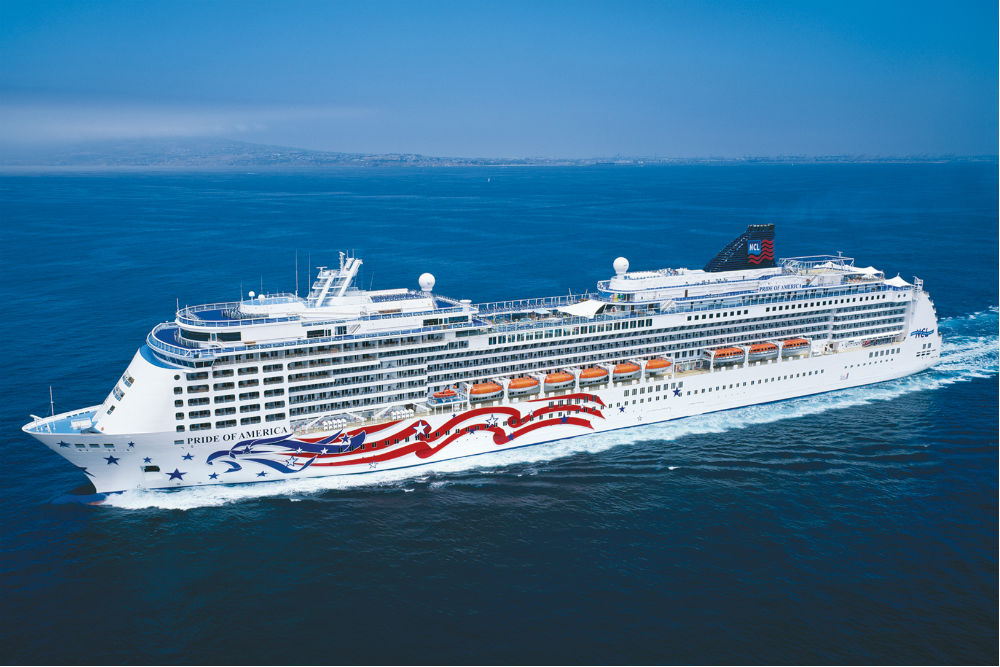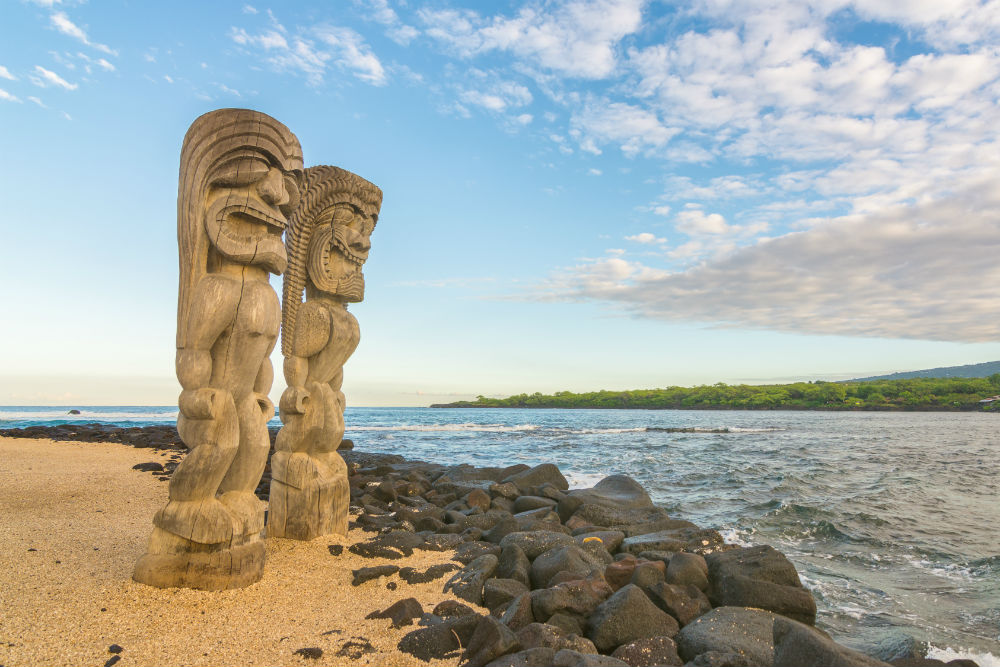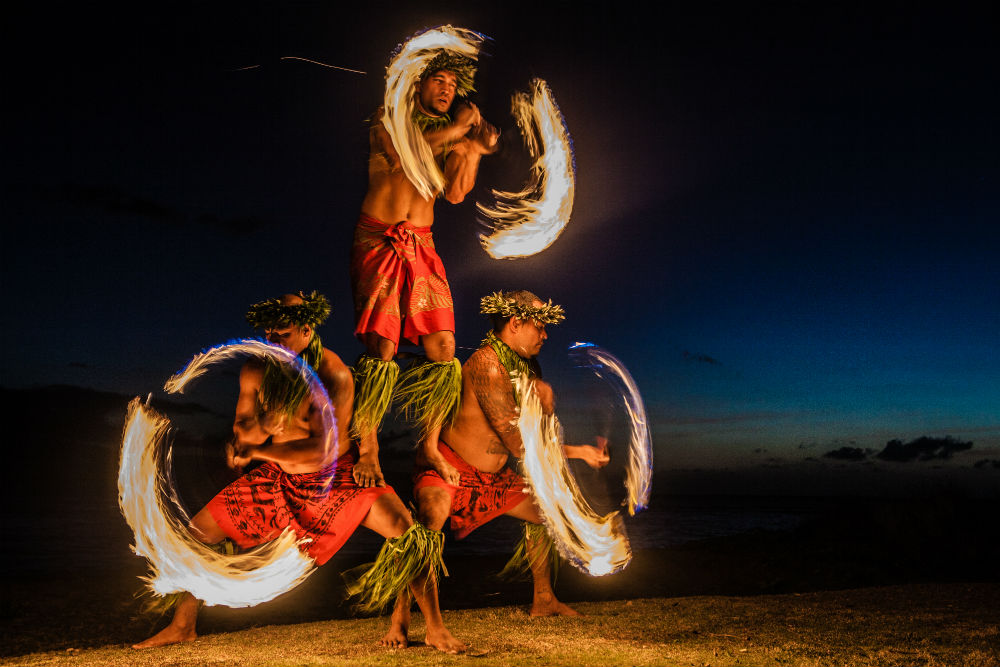 Complimentary and freestyle on-board dining within prescribed hours, not including specialty restaurants
On-board in room dining within prescribed hours
On board entertainment
Regular tea, coffee and iced water during meals
On-board Poolside activities
Access to fitness facilities
Use of the exclusive studio lounge
Departures for 2019:
11 May
18 May
Day 1 - Honolulu, Oahu
The big, blue Pacific and stunning Koolau mountains serve as a dramatic setting for Hawaii's largest city. Climb to the top of Diamond Head. Take a romantic sunset stroll on Waikiki Beach. Catch a glimpse of history by visiting Pearl Harbor and the National Memorial Cemetery of the Pacific.
Suggested shore excursions (Additional cost)
Pearl Harbour & USS Missouri
- Celebrate the honor, valor and courage of the World War II US servicemen on this special tour. This nostalgic journey takes you to the two places that marked the beginning and the end of the war for the United States - Pearl Harbor and the USS Missouri.
Grand Circle Island Tour
- Get to know Oahu as you circle the entire island, with views of Diamond Head and the North Shore surfing beaches. Check out the pineapple varieties at the Dole Plantation and sample their juice.
Depart: 7.00pm
Day 2 - Kahului, Maui
A surplus of natural splendor and the genuine hospitality of its people have helped to make Maui Hawaii's second most popular island. Explore the fascinating history of the town of Lahaina. Plant yourself on a pristine beach, or play one of the world's most beautiful golf courses
Suggested shore excursions (Additional cost)
Maui Gold Pineapple Experience
- We invite you to the historic plantation town of Hali'imaile, located in beautiful Maui. Enjoy a short drive to the Hui No'eau, home of Maui's Visual Arts Center and the historic Kalanui estate built in 1917.
Maui Plantation Tour
- Learn about the cultivation of luscious fruits at the Maui Tropical Plantation and discover Hawaii's sugar industry as well as beautiful, natural scenery.
Arrive: 8.00am - Overnight in port
Day 3 - Kahului, Maui
Suggested shore excursions (Additional cost)
Molokini Crater & Turtle Snorkel
- Hop aboard a catamaran for a day on the water. Snorkel at Molokini - one of the top ten snorkel sites in the world and Turtle Arches, where you may encounter a turtle.
Zodiac Whale Watching Adventure
- Cruise through the National Humpback Whale Marine Sanctuary in a Zodiac, a vessel that is ideal for speedy maneuvering and up-close viewing of marine creatures.
Depart: 6.00pm
Day 4 - Hilo, Hawaii
The entire city of Hilo is like one giant greenhouse with spectacular tropical flowers at every turn. Visit the town's well-preserved historic buildings, which date back to the turn of the century and showcase Hawaii's unique architecture. Just 30 miles away the Hawaii Volcanoes National Park is the home of the active Kilauea Volcano.
Suggested shore excursions (Additional cost)
Volcano & Rainbow Falls
- Enjoy a day of scenic splendor and natural beauty, from the lush surroundings of sparkling Rainbow Falls to the dramatic landscape of Volcanoes National Park and an astonishing variety of tropical orchids.
The Land of Frozen Fire
- Visit the off-the-beaten-path town of Pahoa, discover Lava Tree State Park – a once lush rainforest – and walk on "frozen fire" in historic Kalapana.
Arrive: 8.00am Depart: 6.00pm
Day 5 - Kona, Hawaii
Kona offers the quintessential Hawaii experience. Sunny, warm weather and crystal blue waters entice visitors to partake in a variety of surfside fun. Snorkel amongst a kaleidoscope of tropical marine life. Take a surfing lesson, a kayaking trip or head out to deeper waters for some deep-sea fishing.
Suggested shore excursions (Additional cost)
Historic Kona
- Explore historic Kona, stop at St. Benedict's painted church, and step back in time at Puuhonua O Honaunau, once a political and religious sanctuary. Stop for a taste of local Kona coffee and maybe bring some home.
Captain Zodiac Raft, Snorkel & Dolphin Adventure
- Head to Kealakekua Bay in a 24-foot Zodiac on this fast-paced adventure tour. Swim and snorkel in the bay's protected waters, then explore sea caves and lava tubes and learn more about the geology of the island.
Arrive: 7.00am Depart: 5.30pm
Day 6 - Nawiliwili, Kauai
Named after the Wiliwili trees, which once lined its picturesque harbour, this lovely port of Kauai is your gateway to what many believe to be Hawaii's most beautiful island. On "The Garden Island," nature is truly the star, from the dramatic mountains of Kokee to the cool rainforests of Haena. And the tradition of the luau adds lively entertainment unique to Hawaii.
Suggested shore excursions (Additional cost)
Luau Kalamaku
- Do not miss this luau, it is a Hawaiian cultural extravaganza. Dine on a lavish buffet of local delicacies, feast your eyes on graceful hulas and traditional fire dances.
Best of Kauai
- On this introduction to the "Garden Isle," you'll explore two of Kauai's most dramatic natural attractions - the 3,000-foot-deep Waimea Canyon and the lush landscapes lining the Wailua River, including the famed Fern Grotto.
Arrive: 8.00am - Overnight in port
Day 7 - Nawiliwili, Kauai
Suggested shore excursions (Additional cost)
Journey to Waimea Canyon
- Discover Waimea Canyon, the breathtaking gorge in the heart of Kauai that is one of the island's most dramatic natural attractions.
Kilohana Manor House & Kalamaku Show
- Enjoy an extended visit to Kilohana Plantation, with a ride on a narrow gauge train, dinner at the manor house, and a luau show of hula, fire dances and tales told in story and song.
Depart: 2.00pm
Day 7 - Honolulu Oahu
Disembarkation starts 7.00am
*Prices advertised are correct as of 13 March 2019, single share and inclusive of port charges
Cruise itinerary and prices are subject to change and availability
Dates marked with an asterix are sailing in a higher season, and attract a higher price. Check with your RAC consutant for details
RAC, Cruiseco and Norwegian Cruise Lines terms and conditions apply
Credit Card fees apply