New Caledonia & Vanuatu
aboard the Sapphire Princess
13 nights from
$1,999*
per person, twin share
Cruise departs Melbourne: 28 February 2021
Bonus onboard credit
Solo prices available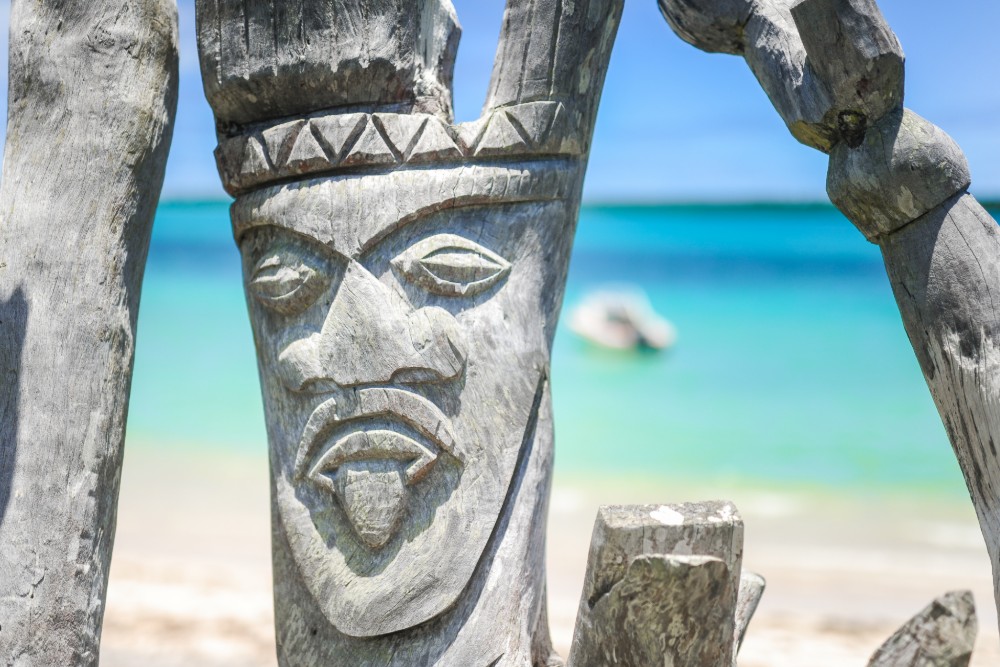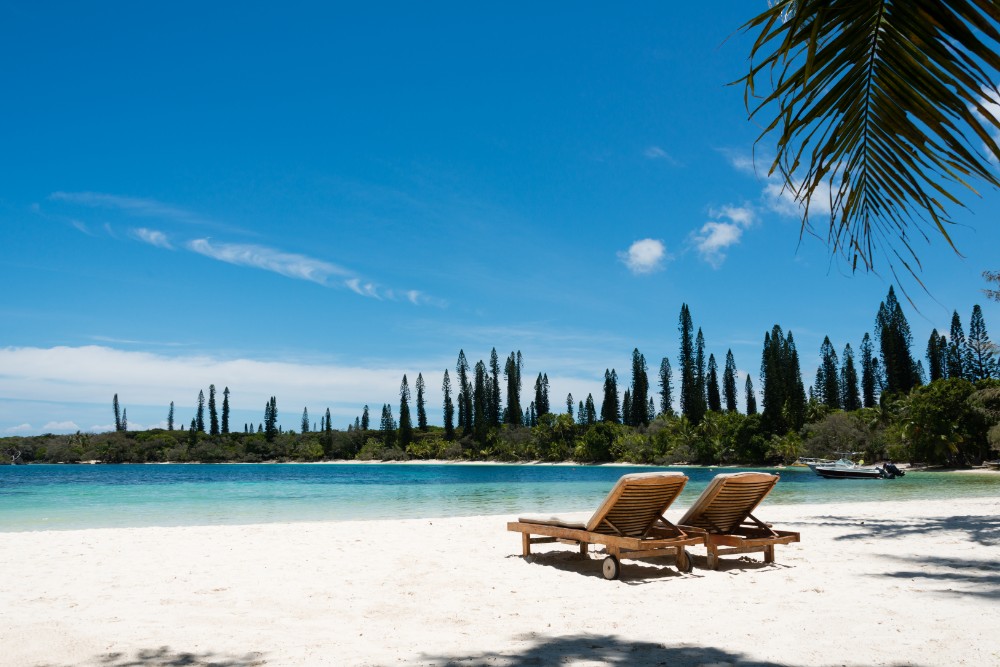 As you set your sights on the wonders of the world, let
Sapphire Princess
indulge your every whim. Over 700 balconies, world-class gourmet dining and dazzling entertainment options are just the beginning of your sea-going adventure. Dance the night away, enjoy casino gaming or relax and rejuvenate body and mind at the Lotus Spa®.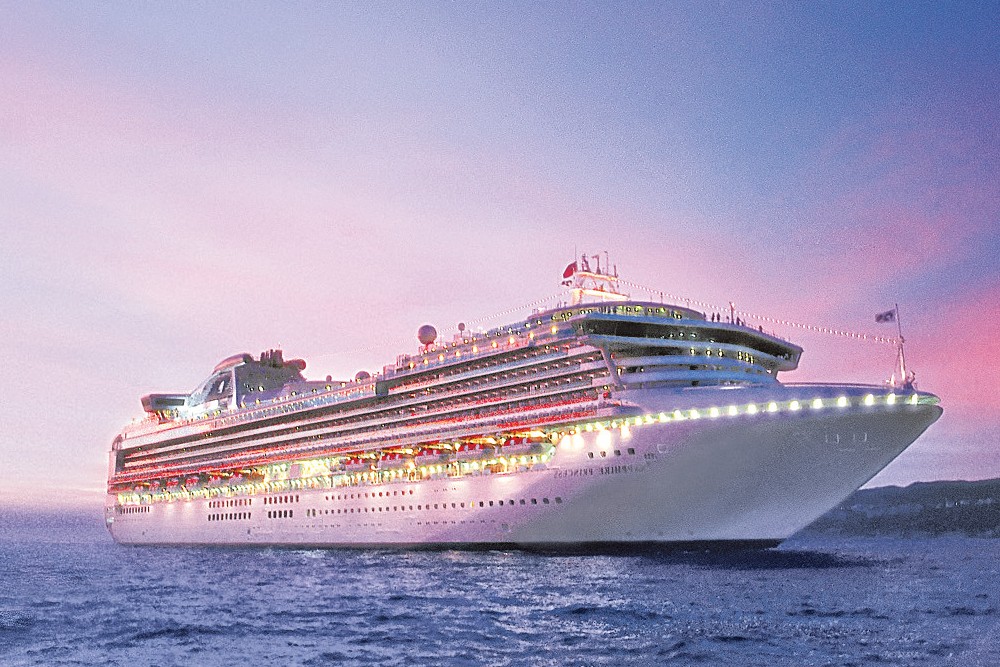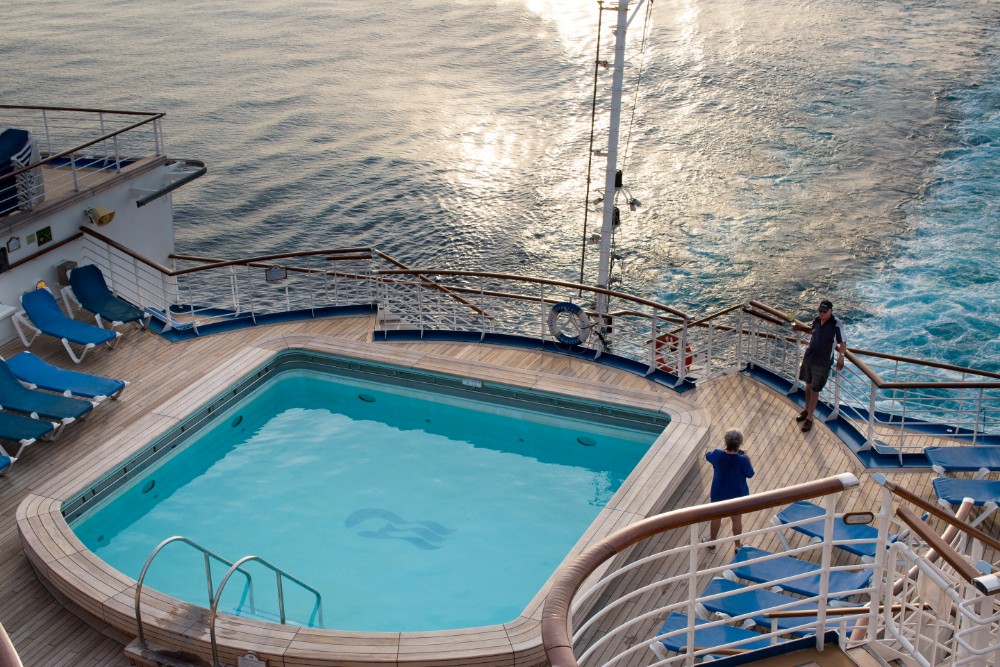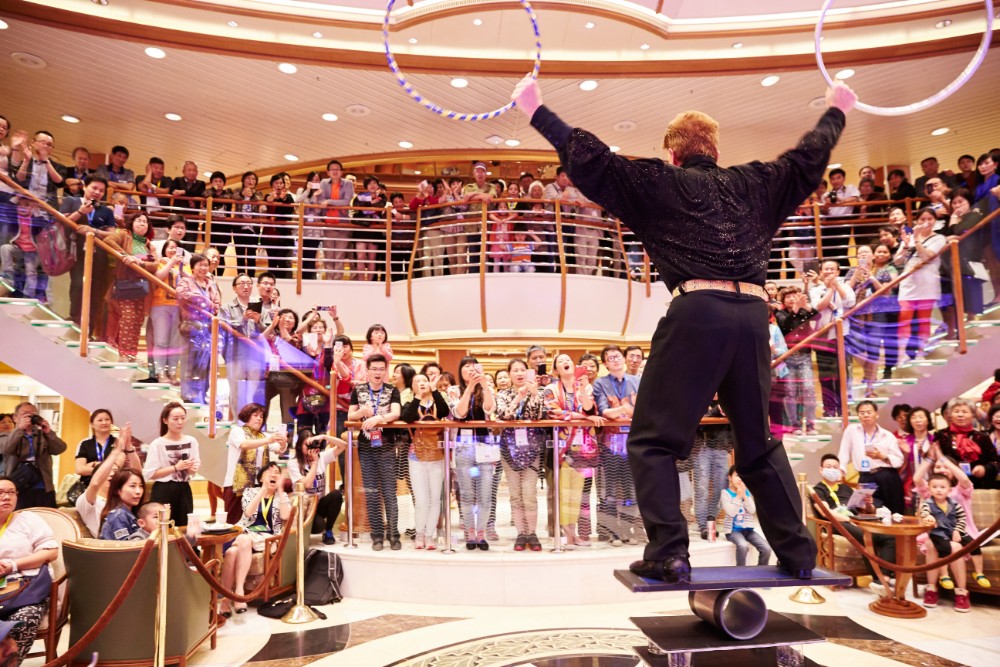 Sapphire Princess accommodation
Interior: These staterooms are the perfect place to recharge your batteries. Our most affordable option, featuring two twin beds or a queen-size bed. Other amenities include a refrigerator, hair dryer, TV, closet and bathroom with shower.
Oceanview: Enjoy the added benefit of a view of the ocean from either a picture window or porthole that brings in natural light. This stateroom includes all the amenities of an interior room.
Balcony: This impressive stateroom offers the added indulgence of a balcony and gives you more space than a standard stateroom. Enjoy your own private outdoor space with a table, two chairs, and a relaxing view of the inspiring scenery surrounding you, whether a beautiful sunset over the ocean or a new city to explore. It's also perfect to enjoy cocktails before dinner or a leisurely breakfast.
Mini Suite: Add an element of luxury to your stay. Choose a luxurious Mini-Suite with balcony* which is substantially larger than a Balcony stateroom and receive a complimentary welcome glass of Champagne. Mini-Suites include a separate sitting area with sofa bed, premium bathroom amenities and two flat-panel televisions. For families or groups needing a little extra space, Mini-Suites offer an appealing and affordable option. *Some suites have windows rather than balconies and are labeled as Mini-Suite No Balcony. More details
Club Class: Mini-Suite with exclusive VIP touches. A premium stateroom category featuring our best located Mini-Suite staterooms, as well as the great amenities found in all Mini-Suites — plus premier dining benefits and luxurious perks. Each night, enjoy Club Class Dining, an exclusive dining area featuring expedited seating with no wait, expanded menu options, dedicated wait staff and tableside preparations. Other amenities include priority embarkation and disembarkation, a complimentary one-time wine set-up and so much more!* More details
Suite: Most luxurious accommodations at sea. Surrounding you with deluxe accommodations, a spacious Suite with balcony* includes all the amenities of a Club Class Mini-Suite, plus incredible premiums. Enjoy more living space, a sofa bed and separate seating areas, and wonderfully enhanced amenities that range from priority embarkation and disembarkation to a complimentary mini-bar setup in suite and so much more. More details
Two-Bedroom Family Suite: These suites are for larger families or groups traveling together and include special suite-only benefits and two bathrooms — connected by a large living room, which leads to an expansive private balcony. Each suite sleeps up to eight people.
Day 1 | Melbourne
Victoria may be Australia's smallest continental state, but Melbourne, its capital, is big on everything. With a population of 4.25 million people living in 59 separately named communities within 715 square miles, Melbourne is a sprawling city offering culture, art, fashion and friendly, sports-minded Australians. It is also an easy city to explore. At the heart of the city is the Golden Mile, the city's governmental and commercial center, home to hotels, shops, restaurants and theaters.
Day 3 - 4 | At sea
Day 5 | Isle of Pines*
With radiant turquoise waters hiding a wealth of colorful corals and fish below, Isle of Pines is a wonderful place to dive and explore. Although this breathtaking island has been nicknamed "the closest island to Paradise," it once served as a penal colony to thousands of French deportees.
Pottery found on the island dates back to 1500 B.C., although the discovery of the island is most often attributed to Captain James Cook, who sailed by during a voyage to New Zealand in the 18th century. Cook named the island after its towering native pines, but he never set foot on land, presumably threatened by the sight of smoke rising above the trees.
Day 6 | Mystery Island*
This tiny, uninhabited inlet, originally named Inyeug, is located at the southernmost end of the Vanuatu archipelago approximately half a mile from the mainland, Aneityum Island. Used during World War II as an airstrip for the allied forces, it was dubbed "Mystery Island" because its location prevented the Japanese from seeing it from the water, making the appearance of allied planes a "mystery." With its white-sand beaches, swaying palm trees and spectacularly clear waters, Mystery Island still holds the allure of a secret oasis. You are greeted upon arrival by live music wafting through the air and a colorful marketplace with rows of stalls selling everything from handicrafts to local treats to hair-braiding services. For the adventurous, aquatic activities, snorkeling, kayaking and stand-up paddleboards beckon, while a glass-bottom boat offers a more sedate and drier way to enjoy the Technicolor marvel of the surrounding coral reef. Round out your visit with a trip to a nearby cultural village to learn more about the traditions and customs of island life.
Day 7 | Port Vila
Vila is the capital of Vanuatu, an archipelago of some 83 islands in the Coral Sea. Vanuatu is a new republic, having achieved independence from France and Britain in 1988. Before then the archipelago was better known as the New Hebrides, the name given the islands by Captain Cook. Cloaked in dense rainforest, these volcanic islands were little known until World War II, when the islands of Espiritu Santo and Efate served as Allied bases. Today increasing numbers of travelers visit Vila, drawn by its easy-going charm, superb white-sand beaches and pristine rainforest. The islands are also renowned for their excellent dive sites and for their big game fishing.
Day 8 | Champagne Bay*
Day 9 | At sea
Day 10 | Noumea
The capital of New Caledonia, Noumea is a little piece of France in the middle of the Pacific Ocean. Before World War II, New Caledonia was a little known and seldom-visited French possession known for its penal colony and its natural resources. (Nickel smelting still plays a major role in the island economy.) Today, travelers are drawn to New Caledonia for its scenic beauty. The island is famed for its white-sand beaches while its barrier reef is the world's second longest. The offshore waters also offer superb diving and snorkeling.
Day 11 - 13 | At sea
Day 14 | Melbourne
Departure: 13 nights departing 28 February 2021
| | | | | | | |
| --- | --- | --- | --- | --- | --- | --- |
| | Inside | Oceanview | Balcony | Mini Suite | Club Class | Suite |
| Per person | $1,999* | $2,499* | $2,849* | $3,499* | $4,199* | $5,149* |
Above prices are based on per person in a twin share cabin. Prices are based on a from price. Strictly subject to availability. Please check with your RAC Travel Consultant about Solo cabins
Advertised price is per person and correct as of 26 April 2019
Itinerary is subject to change at any time due to unforseen circumstances
Please ask your RAC Travel consultant about solo cabins
Single passengers must pay a single supplement
Onboard credit is based on AUD
Onboard spending money is per stateroom and applied to the first 2 passengers in a stateroom
Onboard spending money is non-transferable, non-refundable, non redeemable for cash and caannot be used at the medical centre or casino
Credit card fees of up to 1.2% may apply
Princess Cruises terms and conditions apply
*Terms and conditions apply: see RAC Travel general terms and conditions