Canada & New England
with Princess Cruises
10 nights from
$2,019*
per person, twin share
Multiple departures
Quebec City to New York City v.v
Includes bonus onboard credit
The pages of history and stunning natural beauty blend seamlessly as you cruise the color-drenched shores of Canada & New England with Princess. Visit the iconic lighthouse at Peggy's Cove in Halifax, return to the Gilded Age in Newport and stroll down Boston's historic Freedom Trail. Or ascend Cadillac Mountain in picturesque Acadia National Park for one of the "Best National Park Experiences," according to Lonely Planet.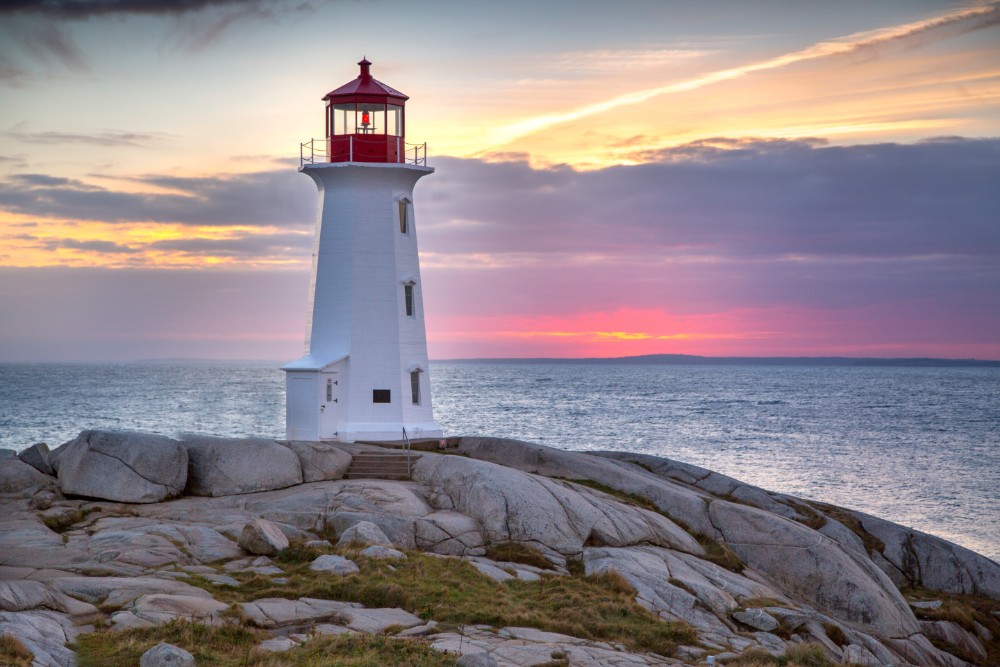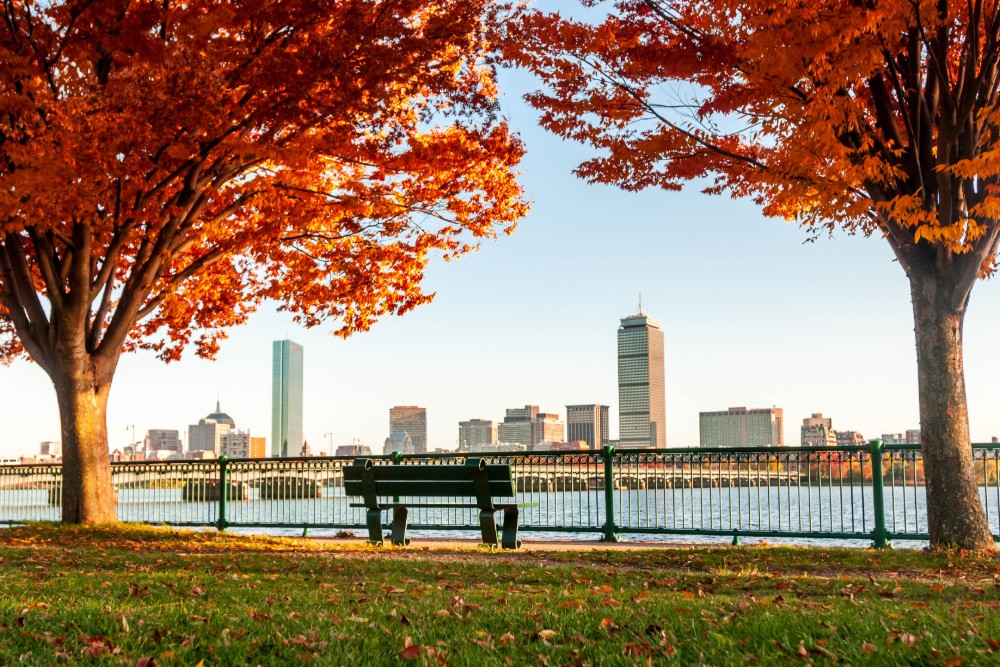 Exciting adventures await aboard Caribbean Princess following her multi-million-dollar array of luxurious enhancements. From staterooms that offer a more restful sleep, to endless tempting new dining options, fresh experiences for kids and teens, plus other upgrades, you'll find Caribbean Princess herself has come back new.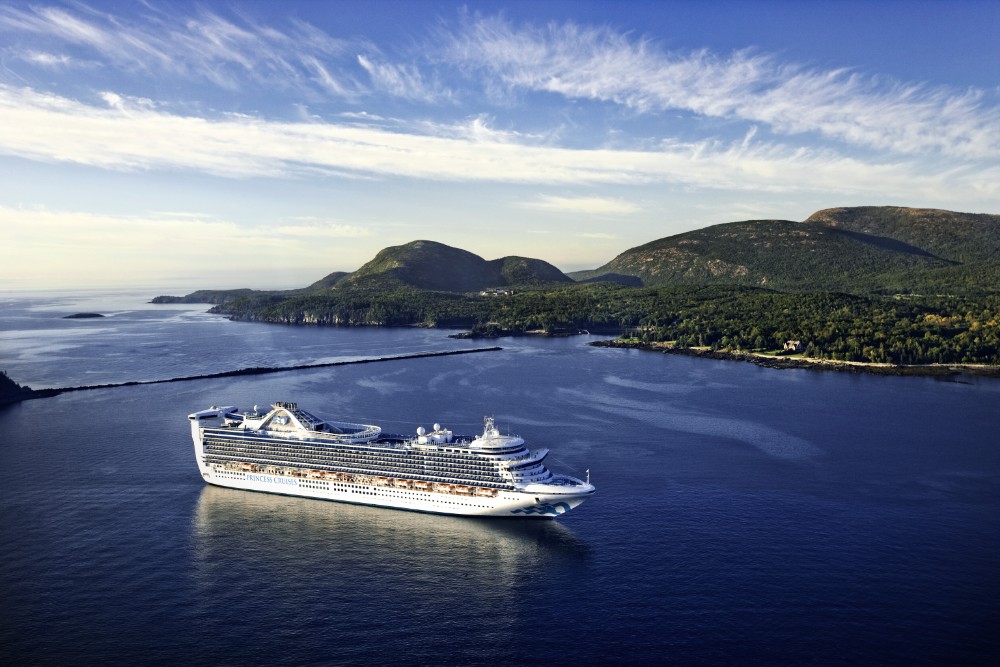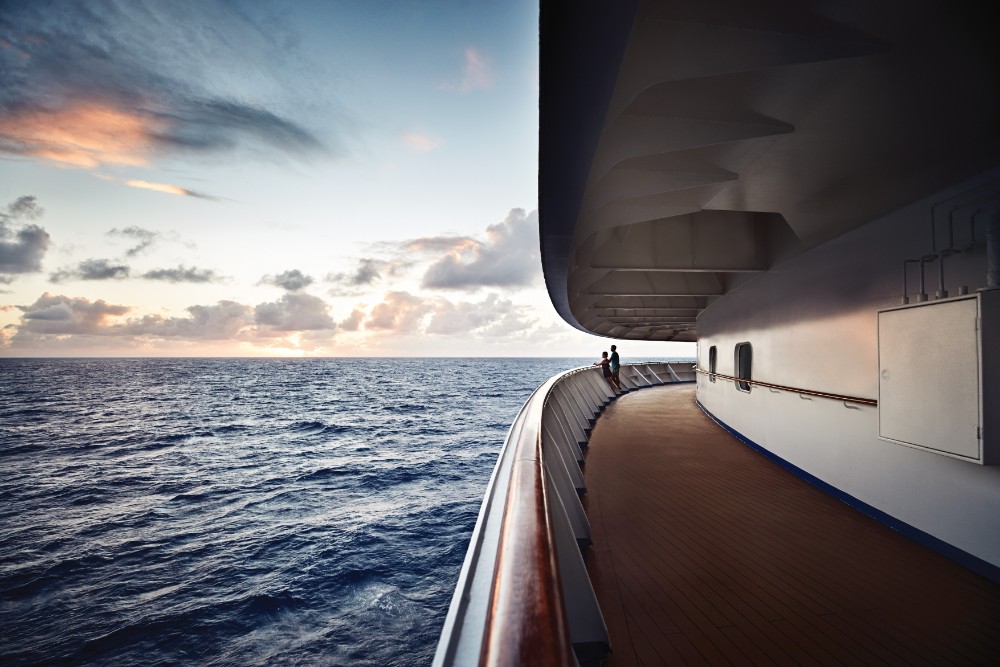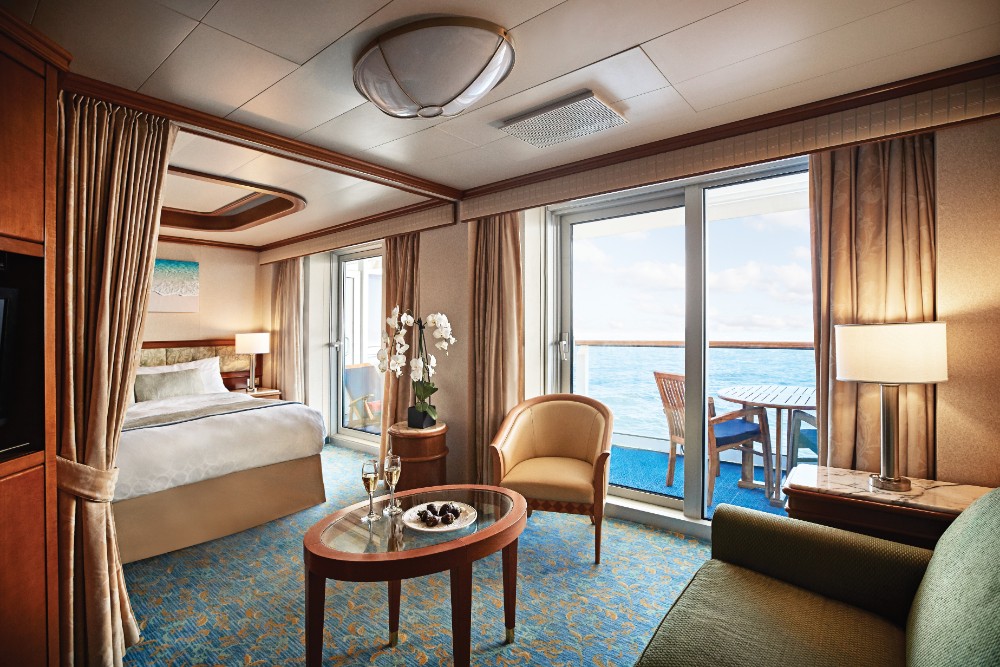 Accommodation
Interior: These staterooms are the perfect place to recharge your batteries. Our most affordable option, featuring two twin beds or a queen-size bed. Other amenities include a refrigerator, hair dryer, TV, closet and bathroom with shower.
Oceanview: Enjoy the added benefit of a view of the ocean from either a picture window or porthole that brings in natural light. This stateroom includes all the amenities of an interior room.
Balcony: This impressive stateroom offers the added indulgence of a balcony and gives you more space than a standard stateroom. Enjoy your own private outdoor space with a table, two chairs, and a relaxing view of the inspiring scenery surrounding you, whether a beautiful sunset over the ocean or a new city to explore. It's also perfect to enjoy cocktails before dinner or a leisurely breakfast.
Mini Suite: Choose a luxurious Mini-Suite with balcony which is substantially larger than a Balcony stateroom and receive a complimentary welcome glass of Champagne. Mini-Suites include a separate sitting area with sofa bed, premium bathroom amenities and two flat-panel televisions. For families or groups needing a little extra space, Mini-Suites offer an appealing and affordable option. More details
Club Class: Mini-Suite with exclusive VIP touches. A premium stateroom category featuring our best located Mini-Suite staterooms, as well as the great amenities found in all Mini-Suites — plus premier dining benefits and luxurious perks. Each night, enjoy Club Class Dining, an exclusive dining area featuring expedited seating with no wait, expanded menu options, dedicated wait staff and tableside preparations. Other amenities include priority embarkation and disembarkation, a complimentary one-time wine set-up and so much more!* More details
Suite: Most luxurious accommodations at sea. Surrounding you with deluxe accommodations, a spacious Suite with balcony* includes all the amenities of a Club Class Mini-Suite, plus incredible premiums. Enjoy more living space, a sofa bed and separate seating areas, and wonderfully enhanced amenities that range from priority embarkation and disembarkation to a complimentary mini-bar setup in suite and so much more. More details
Day 1 | Quebec City, Quebec, Canada
To visit Québec is to experience France without crossing the Atlantic. The architecture, the ambience, and the animated conversation on the street confirm the impression that a bit of France has been permanently imbedded in North America. Stroll along the streets of the atmospheric Latin Quarter and explore the historic stone and brick houses of Old Québec, the only remaining walled city north of Mexico. Visit the Place Royale and Notre Dame des Victoires, the oldest stone church in North America, and marvel at the turreted Château de Frontenac.
Day 2 | Quebec City, Quebec, Canada
Day 3 | Saguenay, Quebec, Canada
The Saguenay Fjord Route is an outstanding landscape of sea, mountains and rising cliffs protected by three National Parks. Its exceptional natural beauty can be discovered by land, sea or air. With a decidedly French atmosphere and a touch of the Old World, the banks of the Saguenay Fjord are lined with charming villages surrounded by beautiful landscapes.
Day 4 | At sea
Day 5 | Charlottetown, Prince Edward Island
While Prince Edward Island is Canada's smallest providence in terms of area and population, it more than makes up for this with the friendliness of its people, its natural beauty, and for being known as the birthplace of Canada.
Day 6 | Sydney, Nova Scotia, Canada
Cape Breton is fabled as a magical travel destination and the Port of Sydney is the gateway. Known for its beauty and unique Celtic music and culture, Sydney puts some of the Island's greatest sights and attractions at your fingertips when you disembark into the Joan Harriss Cruise Pavilion.
Day 7 | Halifax, Nova Scotia, Canada
The capital of Nova Scotia and the largest city in Canada's Atlantic Provinces, Halifax was once Great Britain's major military bastion in North America. The beautifully restored waterfront buildings of Halifax's Historic Properties recall the city's centuries-old maritime heritage. Stroll the waterfront, and you may find Nova Scotia's floating ambassador, the schooner Bluenose II, tied up to Privateer's Wharf, just as old sailing ships have done for over 200 years. Halifax is also the gateway to Nova Scotia's stunning scenery, including famous Peggy's Cove, where surf-pounded granite cliffs and a solitary lighthouse create an unsurpassed scene of rugged natural beauty.
Day 8 | Bar Harbor, Maine, United States
Standing atop Cadillac Mountain in Acadia National Park, it is easy to see why individuals like John D. Rockefeller felt so strongly about preserving this area's natural beauty.
Day 9 | Boston, Massachusetts, United States
Hailed as the "Cradle of American Independence," Boston is filled with historic sites. Boston was America's first great city. In the 19th century, Boston was rightly described as the "Athens of America." Today this city of 800,000 retains its vitality, combining historic districts with revitalized urban centers while remaining faithful to its venerable roots. It is a city every American should visit at least once. Follow the Freedom Trail along three of the most historic miles in the country. See the site of the Boston Tea Party, trace the route of Paul Revere's famous ride, and stand on the bridge where Minutemen fired "the shot heard 'round the world." In the old Charlestown Navy Yard you can see the USS Constitution, the nation's oldest commissioned warship.
Day 10 | At sea
Day 11 | New York City, United States
A leading global city, New York exerts a powerful influence over worldwide commerce, finance, culture and fashion, and entertainment. The city consists of five boroughs and an intricate patchwork of neighborhoods. Some of these include Lower Manhattan and the New York Stock Exchange, Battery Park and South Street Seaport, Chinatown, trendy SoHo and Greenwich Village, along with Little Italy, the flat Iron District and Gramercy Park. Famous Central Park covers 843 acres of paths, ponds, lakes and green space within the asphalt jungle. Many districts and landmarks have become well-known to outsiders. Nearly 170 languages are spoken in the city and over 35% of its population was born outside the United States.
Ask your RAC Travel Consultant about the reverse itinerary
August
| | | | | | | |
| --- | --- | --- | --- | --- | --- | --- |
| | Inside | Oceanview | Balcony | Mini Suite | Club Class | Suite |
| 7 August 2020 | $2,019* | $2,910* | $3,401* | $4,219* | $5,184* | $6,709* |
Promotions:
Twice as Nice: Book by 31 August and receive up to USD100 onboard credit
RAC Exclusive: Book with RAC and receive a bonus USD60 onboard credit
September
| | | | | | | |
| --- | --- | --- | --- | --- | --- | --- |
| | Inside | Oceanview | Balcony | Mini Suite | Club Class | Suite |
| 4 September 2019 | $2,089* | $2,899* | $3,439* | $4,219* | *Waitlist | $6,726* |
| 14 September 2019 | $2,219* | $3,029* | $3,561* | *Waitlist | *Waitlist | $6,846* |
| 24 September 2019 | $2,327* | $3,217* | $3,627* | *Waitlist | *Waitlist | $6,976* |
| 2 September 2020 | $2,133* | $3,013* | $3,523* | $4,333* | $5,273* | $6,823* |
| 12 September 2020 | $2,283* | $3,163* | $3,673* | $4,483* | $5,493* | $6,973* |
| 22 September 2020 | $2,333* | $3,213* | $3,723* | $4,533* | $5,553* | $7,093* |
Promotions:
Twice as Nice: Book by 31 August and receive up to USD100 onboard credit - Valid on certain sailings
October
| | | | | | | |
| --- | --- | --- | --- | --- | --- | --- |
| | Inside | Oceanview | Balcony | Mini Suite | Club Class | Suite |
| 4 October 2019 | $2,327* | $3,217* | $3,627* | $4,397* | *Waitlist | $6,976* |
| 14 October 2019 | $2,269* | $3,159* | $3,561* | $4,341* | *Waitlist | $7,146* |
| 2 October 2020 | $2,353* | $3,233* | $3,733* | $4,554* | *Waitlist | $7,113* |
| 12 October 2020 | $2,273* | $3,153* | $3,653* | $4,463* | $5,473* | $6,963* |
Promotions:
Twice as Nice: Book by 31 August and receive up to USD100 onboard credit - Valid on certain sailings
Above prices are based on per person in a twin share cabin. Prices are based on a from price. Onboard credit amounts is based on total amounts. Strictly subject to availability. Please check with your RAC Travel Consultant about Solo cabins
Advertised price is per person and correct as of 1 July 2019
Twice as Nice promotion is on sale until 31 August 2019 unless sold out prior
Onboard credit is based on AUD and is applied to the first 2 passengers in a stateroom
Onboard spending money is non-transferable, non-refundable, non redeemable for cash and cannot be used at the medical centre or casino
Offers may be withdrawn at any time without prior notice and are strictly subject to availability
Itinerary is subject to change at any time due to unforseen circumstances
Credit card fees of up to 1.2% may apply
Princess Cruises terms and conditions apply
*Terms and conditions apply: see RAC Travel general terms and conditions