Indonesia roundtrip from Fremantle
Christmas Cruise
15 nights from
$2,639*
per person, twin share
Departs Fremantle: 23 December 2019
Book by 24th April and receive bonus onboard credit
Solo prices available with RAC!
Sun Princess truly lights up the seas, serving up tantalizing cuisine, dazzling live entertainment and new experiences with our Discovery at SEA programs. Relax in The Sanctuary, a tranquil haven reserved for adults, or put your feet up at Movies Under the Stars®, whatever you decide to do, your time on board will be unforgettable.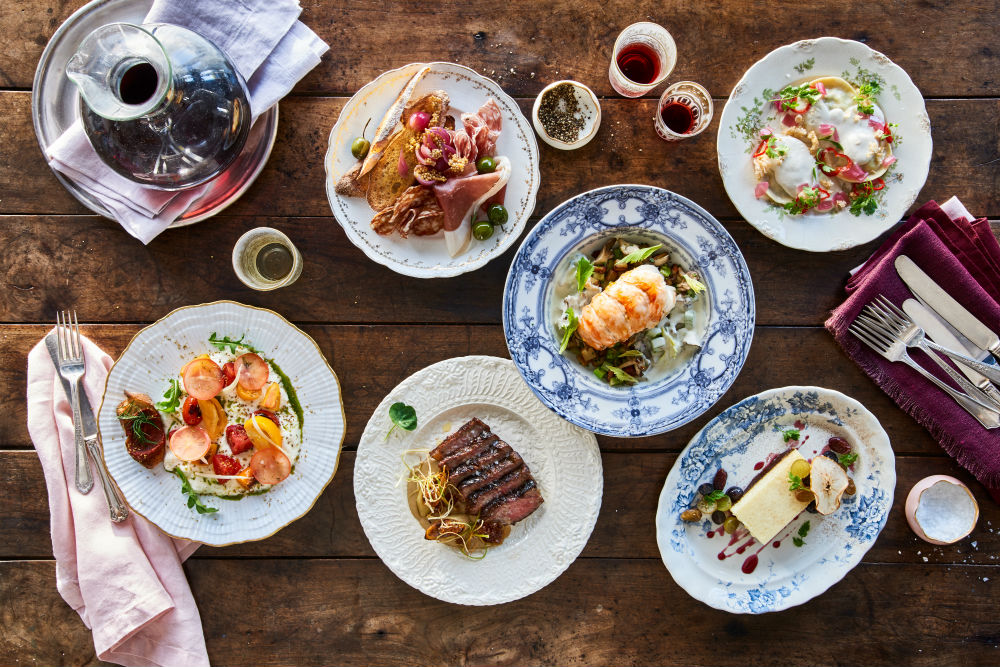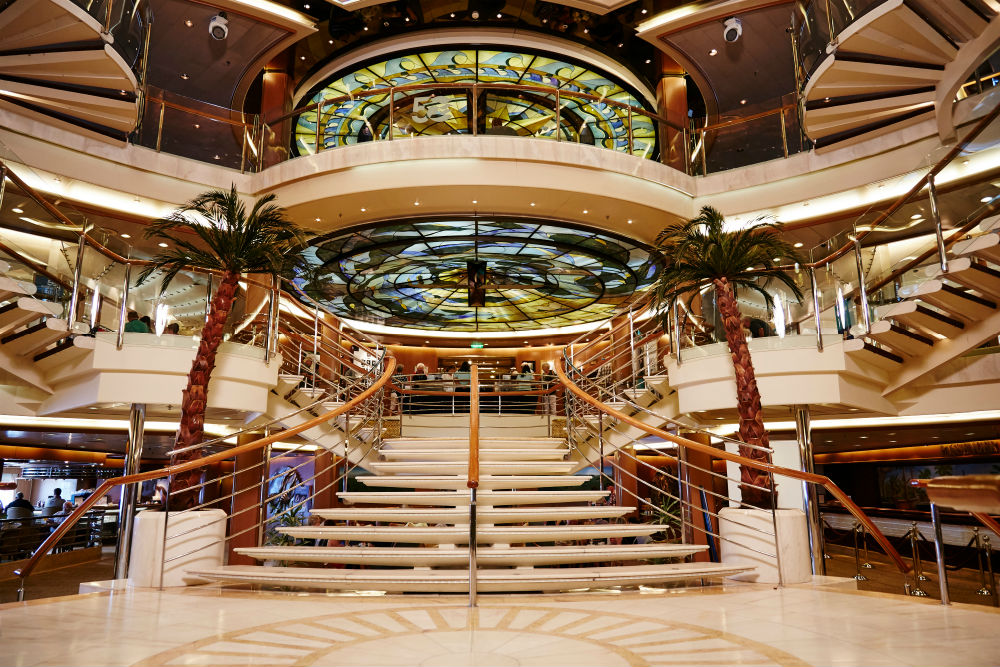 Departs: Fremantle 23 December 2019
| | | | |
| --- | --- | --- | --- |
| | Twin share, per person | Solo cabin price | Onboard credit (Cabin) |
| Inside cabin: | from $2,639* | from $4,963* | $185* |
| Oceanview cabin: | from $3,399* | from $6,489* | $185* |
| Balcony cabin: | from $3,899* | from $7483* | $185* |
Priced above are strictly subject to availability and price change. Onboard credit about is per stateroom
Promotions:
Book by 24th April and receive bonus onboard credit plus 50% off your deposit
23 December 2019 | Depart Fremantle
Board the Sun Princess ready for your cruise to Indonesia.
Depart: 5.00pm
Accommodation: Sun Princess
Meals: Dinner
24 December 2019 | At sea
Accommodation: Sun Princess
Meals: Breakfast, Lunch & Dinner
25 December 2019 | At sea
Accommodation: Sun Princess
Meals: Breakfast, Lunch & Dinner
26 December 2019 | At sea
Accommodation: Sun Princess
Meals: Breakfast, Lunch & Dinner
27 December 2019 | Lombok (Tender required)
ombok is renowned for its traditional craft villages. Artisans produce the exquisite brocaded cloth called songket, elegant woodcarvings, and superb pottery made from local hillside clays. The island also possesses great natural beauty, from the dramatic rice terraces and plantations of the south to the tropical rain and cloud forests of the north. Lombok is home to Mt. Rinjani, Indonesia's second highest peak, a magnificent volcano soaring over 12,000 feet above sea level.
Accommodation: Sun Princess
Meals: Breakfast, Lunch & Dinner
28 December 2019 | Komodo Island (Tender required)
Komodo lizards quietly thrived in the harsh climate of Indonesia's Lesser Sunda Islands for millions of years until their existence was discovered about 100 years ago…when Dutch sailors encountered the creatures for the first time, they returned with reports of fire-breathing dragons. Reaching 10 feet in length and weighing over 300 pounds, Komodo dragons are the world's largest and heaviest lizards. The best place to view these magnificent and endangered creatures is on Komodo Island, the largest island in Komodo National Park, a UNESCO World Heritage Site and Man and Biosphere Reserve.
Accommodation: Sun Princess
Meals: Breakfast, Lunch & Dinner
29 December 2019 | Ujung Pandang
Once the dominant trade center of eastern Indonesia in the 16th century, Makasar enjoyed its status as one of the largest cities in Southeast Asia. As the island's spice trade flourished so did the infringing reach of foreigners. Finally, early in the 17th century, the Dutch successfully invaded. Today, it's a bustling city once again thriving on an endless supply of exciting attractions, fun activities and lots of charm. While change has brought many hotels, villas, markets and shops, you can still watch local fisherman unloading their catch from charming boats called pinisiq or stroll the serene grounds of Fort Rotterdam, a living testament to the Dutch colonial period.
Accommodation: Sun Princess
Meals: Breakfast, Lunch & Dinner
30 December 2019 | At sea
Accommodation: Sun Princess
Meals: Breakfast, Lunch & Dinner
31 December 2019 | Semarang
Across the Kedu Plain from the port of Semarang on Java stands one of the great manmade wonders of the world: the temple at Borobudur. The largest Buddhist temple in the world, Borobudur lay covered in volcanic ash for nearly a millennium until it was rediscovered in 1814. For nearly a century afterward, treasure hunters and souvenir seekers pillaged the ruins. In 1973, UNESCO supervised a 10-year restoration of this, one of the most awe-inspiring sights on the planet.
Accommodation: Sun Princess
Meals: Breakfast, Lunch & Dinner
1 January 2020 | At sea
Accommodation: Sun Princess
Meals: Breakfast, Lunch & Dinner
2 January 2020 | Probolinggo (Tender required)
Just say the word Java and your imagination immediately conjures up an oasis of mystical beauty and spiritual beliefs. Probolinggo, perched on East Java's north shore, is an intoxicating mix of lush landscapes, beautiful coastal beaches, revered traditions and centuries-old customs. The centerpiece of Probolinggo's natural wonders is the majestic 7,641-foot-tall Mount Bromo. Enshrouded in myths and legends the mountain offers up exhilarating excursions while the city's museums and mosques offer fascinating glimpses into everyday life. As you sightsee around its quiet streets or marvel at Mother Nature's beauty you just may just succumb to Probolinggo's magical charms and never want to return to your ship.
Accommodation: Sun Princess
Meals: Breakfast, Lunch & Dinner
3 January 2020 | Bali (Tender required)
For over a century, Bali has fascinated the Western imagination. The island embodies the very essence of the exotic and mysterious East. Steep hillsides of tropical green reveal terraced rice paddies while plantations of coffee, banana, cacao and fragrant spices line the roads. Monkeys haunt the grounds of a sacred temple in a forest, while traditional villages produce intricately stylized batik, superb jewelry and beautiful paintings. And Balinese dance, with its angular movements and rhythms, remains somehow stirring and shocking. Bali may be accessible, but it remains forever exotic.
Accommodation: Sun Princess
Meals: Breakfast, Lunch & Dinner
4 January 2020 | At sea
Accommodation: Sun Princess
Meals: Breakfast, Lunch & Dinner
5 January 2020 | At sea
Accommodation: Sun Princess
Meals: Breakfast, Lunch & Dinner
6 January 2020 | At sea
Accommodation: Sun Princess
Meals: Breakfast, Lunch & Dinner
7 January 2020 | Fremantle
After Breakfast, disembark the Sun Princess
Meals: Breakfast
Tender ports have limited wheelchair access
Prices are correct as of 17 April 2019
Prices advertised are subject to availability and can change at any time
Current promotions are based on new bookings only and can be withdrawn at any time
Itinerary is subject to change due to unforeseen circumstances beyond Princess Cruises control
Bookings are not secure until deposit has been received. Deposit amount will be advised at time of booking
Cancellation fees apply
Princess Cruises terms and conditions apply

*Terms and conditions apply: see RAC Travel general terms and conditions