Shanghai to Fremantle
aboard the Sapphire Princess
15 nights from
$1,899*
per person, twin share
Cruise departs Shanghai: 7 October 2020
Bonus onboard credit!
Solo prices available
Home to some of the world's oldest civilizations, Asia is a harmony of countless cultures and histories, frenetic cities, tranquil landscapes, and mesmerizing temples and shrines.
As you set your sights on the wonders of the world, let
Sapphire Princess
indulge your every whim. Over 700 balconies, world-class gourmet dining and dazzling entertainment options are just the beginning of your sea-going adventure. Dance the night away, enjoy casino gaming or relax and rejuvenate body and mind at the Lotus Spa®.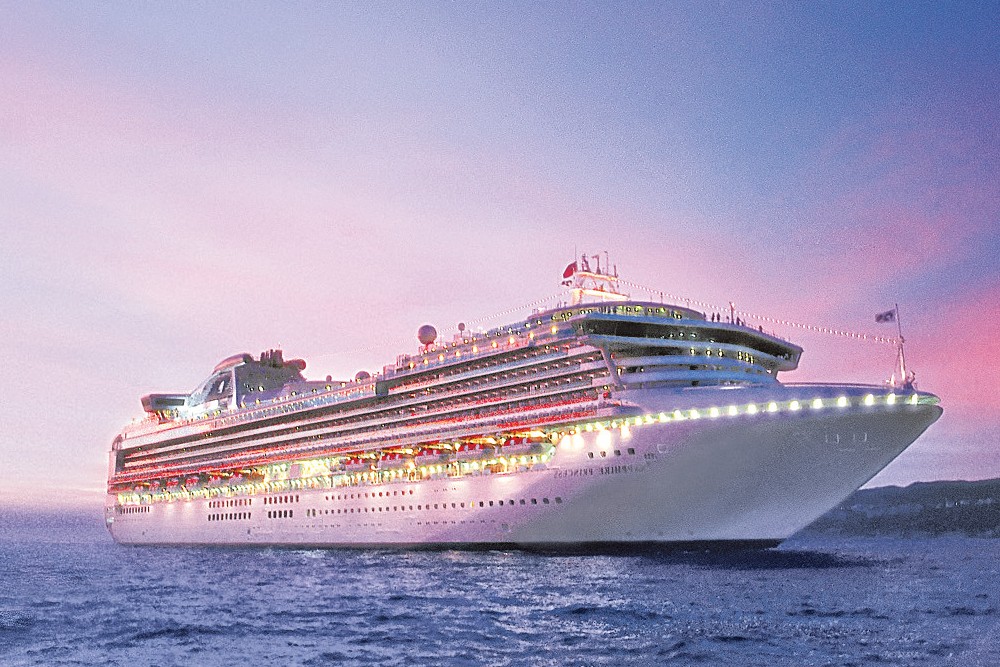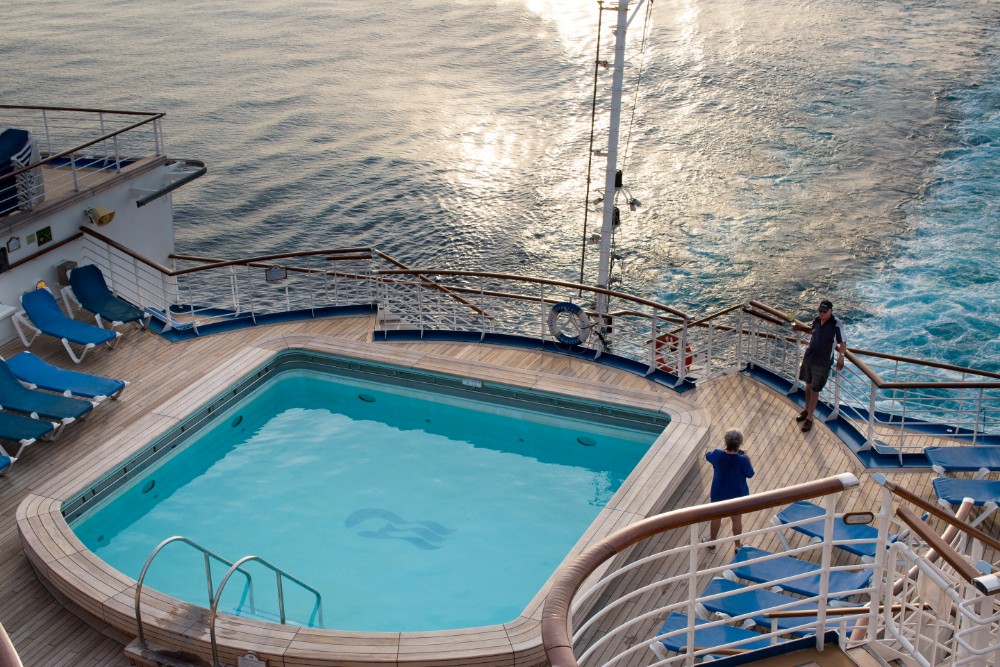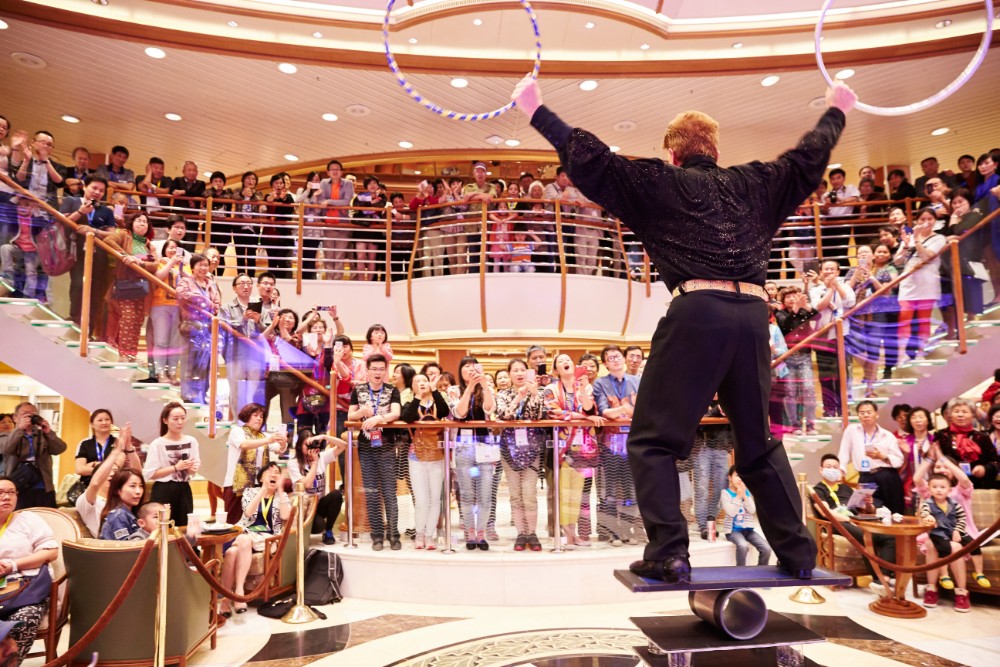 Sapphire Princess accommodation
Interior: These staterooms are the perfect place to recharge your batteries. Our most affordable option, featuring two twin beds or a queen-size bed. Other amenities include a refrigerator, hair dryer, TV, closet and bathroom with shower.
Oceanview: Enjoy the added benefit of a view of the ocean from either a picture window or porthole that brings in natural light. This stateroom includes all the amenities of an interior room.
Balcony: This impressive stateroom offers the added indulgence of a balcony and gives you more space than a standard stateroom. Enjoy your own private outdoor space with a table, two chairs, and a relaxing view of the inspiring scenery surrounding you, whether a beautiful sunset over the ocean or a new city to explore. It's also perfect to enjoy cocktails before dinner or a leisurely breakfast.
Mini Suite: Add an element of luxury to your stay. Choose a luxurious Mini-Suite with balcony* which is substantially larger than a Balcony stateroom and receive a complimentary welcome glass of Champagne. Mini-Suites include a separate sitting area with sofa bed, premium bathroom amenities and two flat-panel televisions. For families or groups needing a little extra space, Mini-Suites offer an appealing and affordable option. *Some suites have windows rather than balconies and are labeled as Mini-Suite No Balcony. More details
Club Class: Mini-Suite with exclusive VIP touches. A premium stateroom category featuring our best located Mini-Suite staterooms, as well as the great amenities found in all Mini-Suites — plus premier dining benefits and luxurious perks. Each night, enjoy Club Class Dining, an exclusive dining area featuring expedited seating with no wait, expanded menu options, dedicated wait staff and tableside preparations. Other amenities include priority embarkation and disembarkation, a complimentary one-time wine set-up and so much more!* More details
Suite: Most luxurious accommodations at sea. Surrounding you with deluxe accommodations, a spacious Suite with balcony* includes all the amenities of a Club Class Mini-Suite, plus incredible premiums. Enjoy more living space, a sofa bed and separate seating areas, and wonderfully enhanced amenities that range from priority embarkation and disembarkation to a complimentary mini-bar setup in suite and so much more. More details
Two-Bedroom Family Suite: These suites are for larger families or groups traveling together and include special suite-only benefits and two bathrooms — connected by a large living room, which leads to an expansive private balcony. Each suite sleeps up to eight people.
Day 1 | Depart Shanghai
This fabled port on the Huangpu River has played a pivotal role in the history of modern China. One of seven treaty ports inflicted by the West on Imperial China, the city was famed for the Bund, an elegant section of riverbank lined with European mercantile houses and elegant mansions. Shanghai was also the cradle of the Chinese Communist Party, and it is here that the People's Republic created its vast commercial and industrial bastion. Shanghai is also one of the most fascinating cities on the face of the earth. Its streets are packed with individuals, cars and bicycles, weaving an extraordinary tapestry of humanity. Yet serenity and beauty are always present, be it a class practicing early morning tai chi or the serene repose of the city's jade Buddha.
Shanghai's attractions are legendary, from exquisite temples and superb museums to the Bund's elegant 19th-century European architecture. The city is also your gateway to the Grand Canal and the legendary city of Suzhou.
Day 2 - 3 | At sea
Day 4 | Hong Kong
Skyscrapers form a glistening forest of steel and glass, junks and sampans ply the busy harbor waters, and the green, dragon-crested hills of Kowloon beckon. Welcome to Hong Kong, one of the world's great travel destinations. Now a semi-autonomous region of China, Hong Kong - literally "Fragrant Harbor" - has lost none of its charm, excitement or exoticism. Modern skyscrapers and luxury hotels climb the slopes of Hong Kong Island. Narrow streets are crammed with noodle vendors, fortunetellers and bonesetters. The endless array of shops offer the visitor everything from hand-tailored suits and ancient porcelain to the latest consumer electronics. And everywhere more than seven million people are moving at a breathtaking pace in one of the world's great monuments to capitalism, commerce and enterprise.
The former Crown Colony has enough attractions to last a lifetime. To take in the entire spectacle, head to Victoria Peak for panoramic views. Enjoy lunch on one of the city's floating restaurants. Walk down one of the crowded streets to take the city's rapid pulse. And whether you think you are in the mood or not - shop. After all, you are in the duty-free capital of the world.
Day 5 | At sea
Day 6 | Nha Trang, Vietnam*
One of Vietnam's most popular seaside resorts, Nha Trang offers white-sand beaches, azure waters and palm trees swaying in the breeze. Gaily painted fishing boats line the harbors. Small farm villages nestle in the countryside's lush valleys. Yet this relaxed city of some 300,000 souls boasts a long and storied past.
Nha Trang was the capital of the Champa Kingdom, which dominated this corner of Southeast Asia for 13 centuries. North of the city, the great Cham Tower complex overlooks the Cai River and offers mute testimony to the kingdom's glory. Today, the towers attract locals and visitors alike, many of whom come to meditate while contemplating superb views of the river and the bay.
Nha Trang's tourist district consists of a scattering of colonial-era beachfront hotels and sidewalk cafes. The city was a popular spot for U.S. servicemen during the Vietnam War.
Day 7 | Ho Chi Minh City, Vietnam
Over three decades have passed since the Vietnam War ended with the fall of Saigon. Today, the name of this bustling metropolis on the Mekong River is Ho Chi Minh City. Yet, the essence of the city, a major trading center since the 18th century, remains unchanged. The air is filled with the cries of street hawkers and honking horns. Bicycles, motorbikes and automobiles fly down the boulevards at dizzying speeds. And everywhere, friendly faces and warm greetings meet you.
Day 8 | At sea
Day 9 | Singapore
Singapore - the very name summons visions of the mysterious East. The commercial center of Southeast Asia, this island city-state of four million people is a metropolis of modern high-rise buildings, Chinese shop-houses with red-tiled roofs, sturdy Victorian buildings, Buddhist temples and Arab bazaars. Founded in 1819 by Sir Stamford Raffles of the fabled East India Company, the city is a melting pot of people and cultures. Malay, Chinese, English and Tamil are official languages. Buddhism, Taoism, Islam, Hinduism and Christianity are the major faiths. Singapore is an ever-fascinating island boasting colorful traditions, luxurious hotels and some of the finest duty-free shopping in the world.
Day 10 - 11 | At sea
Day 12 | Bali, Indonesia*
For over a century, Bali has fascinated the Western imagination. The island embodies the very essence of the exotic and mysterious East. Steep hillsides of tropical green reveal terraced rice paddies while plantations of coffee, banana, cacao and fragrant spices line the roads. Monkeys haunt the grounds of a sacred temple in a forest, while traditional villages produce intricately stylized batik, superb jewelry and beautiful paintings. And Balinese dance, with its angular movements and rhythms, remains somehow stirring and shocking. Bali may be accessible, but it remains forever exotic.
For all Bali's scenic beauty, the island has weathered great natural disasters, from the 1963 eruption of Mt. Agung to a massive earthquake in 1976. The island emerged relatively unscathed from the great tsunami of 2004.
Day 13 - 15 | At sea
Day 16 | Arrive Fremantle
Lying at the mouth of the Swan River, historic Fremantle - founded in 1829 - is your gateway to Perth, the capital of Western Australia. Situated on the banks of the Swan River some 15 miles upriver from Fremantle, Perth is a bustling city where soaring high-rises co-exist with elegant sandstone buildings from the colonial era. Life here moves at a slower pace, so during your visit, relax and savor the bounties of Western Australia, from the wonders of the bush to the wineries of the Swan Valley, from excellent shopping to a leisurely cruise on the Swan River.
Ports marks with an * means they are a tender port and wheelchair access is limited
Departure: 15 nights departing 7 October 2020
| | | | | | | |
| --- | --- | --- | --- | --- | --- | --- |
| | Inside | Oceanview | Balcony | Mini Suite | Club Class | Suite |
| Per person | $1,899* | $2,399* | $2,599* | $3,249* | $4,149* | $4,549* |
Above prices are based on per person in a twin share cabin. Prices are based on a from price. Strictly subject to availability. Please check with your RAC Travel Consultant about Solo cabins
Promotions:
Book by 24 April 2019 and receive:
50% reduced deposit
Up to $185 total onboard credit for the cabin
Advertised price is per person and correct as of 9 April 2019
Itinerary is subject to change at any time due to unforseen circumstances
Please ask your RAC Travel consultant about solo cabins
Single passengers must pay a single supplement
Onboard credit is based on AUD
Onboard spending money is per stateroom and applied to the first 2 passengers in a stateroom
Onboard spending money is non-transferable, non-refundable, non redeemable for cash and caannot be used at the medical centre or casino
50% reduced deposit is valid until the 24th April 2019
Credit card fees of up to 1.2% may apply
Princess Cruises terms and conditions apply
*Terms and conditions apply: see RAC Travel general terms and conditions