Treasures of Southeast Asia
aboard the Vasco da Gama
14 nights from
$3,009*
per person, twin share
Departing: 24 February 2020
Singapore return
Receive free gratuities + selected free drinks
Exclusive RAC offer: $100 onboard credit for the cabin
Immerse in the rich cultural tapestry of Southeast Asia. Leave the bright lights of Singapore behind for the bustling markets, dense verdant rainforests and Orangutan sanctuaries of Kota Kinabalu and Sandakan. Marvel at Ho Chi Minh City's spectacular pagodas and temples, be spellbound by the crystal-clear waters and pristine beaches in Ko Samui and Sihanoukville before arriving in Bangkok, boasting a vibrant mix of modern urbanism, fascinating tradition and diverse flavours.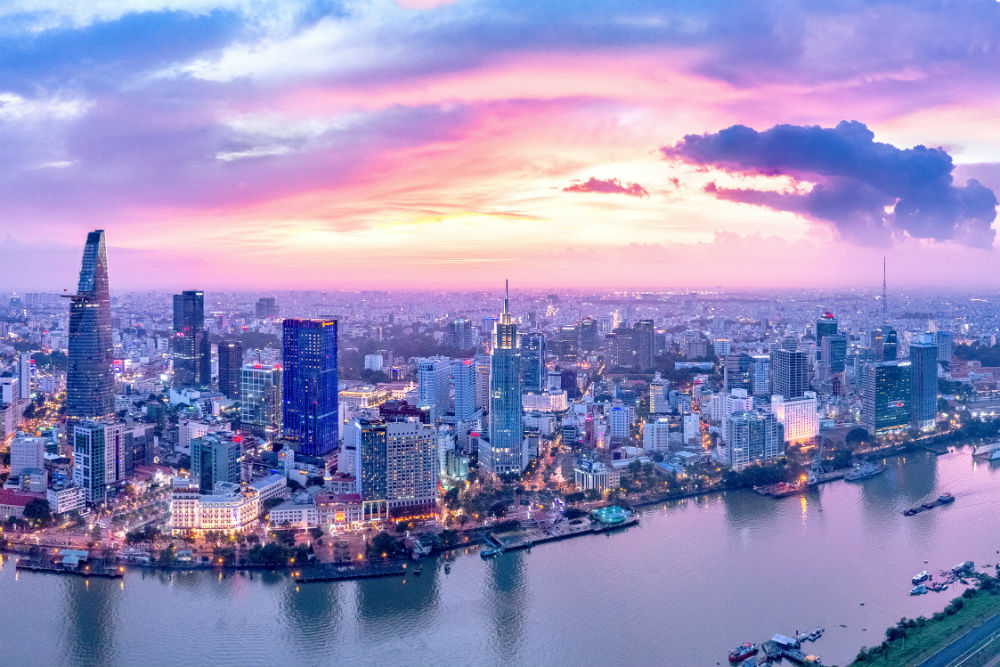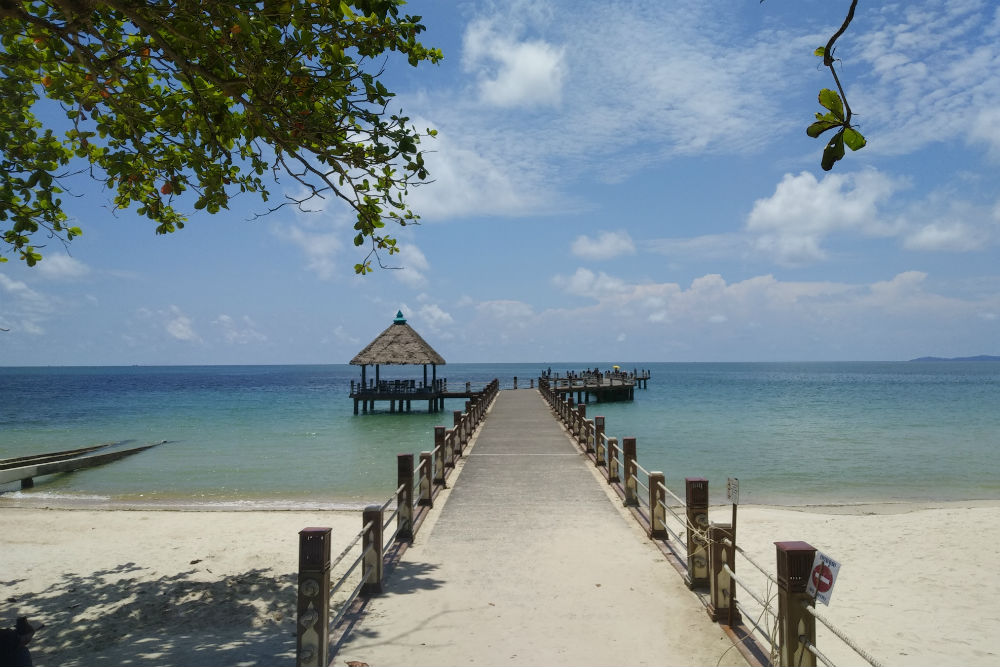 Inclusions:
14 night cruise aboard the Vasco da Gama
Delicious full board cuisine
Afternoon tea and late night snacks
Self service tea & coffee
Big show entertainment, cabarets and classical interludes
Daytime activities and leisure facilities
Porterage or luggage port to cabin
Port taxes
Exclusive October Offer: Receive a Premium CMV Additions Package including Free gratuities & Free drinks! Refer to the "Date & Price" tab for further information on this offer!
PLUS all RAC Members: Receive a bonus $100 shipboard credit total for the cabin
Previously respected and very popular on the international cruise market, Vasco da Gama has a rich heritage and maritime pedigree. The 55,877 grt Vasco da Gama has ten passenger decks serviced by eight lifts, is stabilized and air-conditioned throughout and underwent a multi-million dollar refurbishment in 2015.

Comfortable cabin accommodation ranges from standard to deluxe with 80% enjoying an ocean view. There are no less than 120 balcony cabins and 29 more spacious suites which also benefit from having private balconies.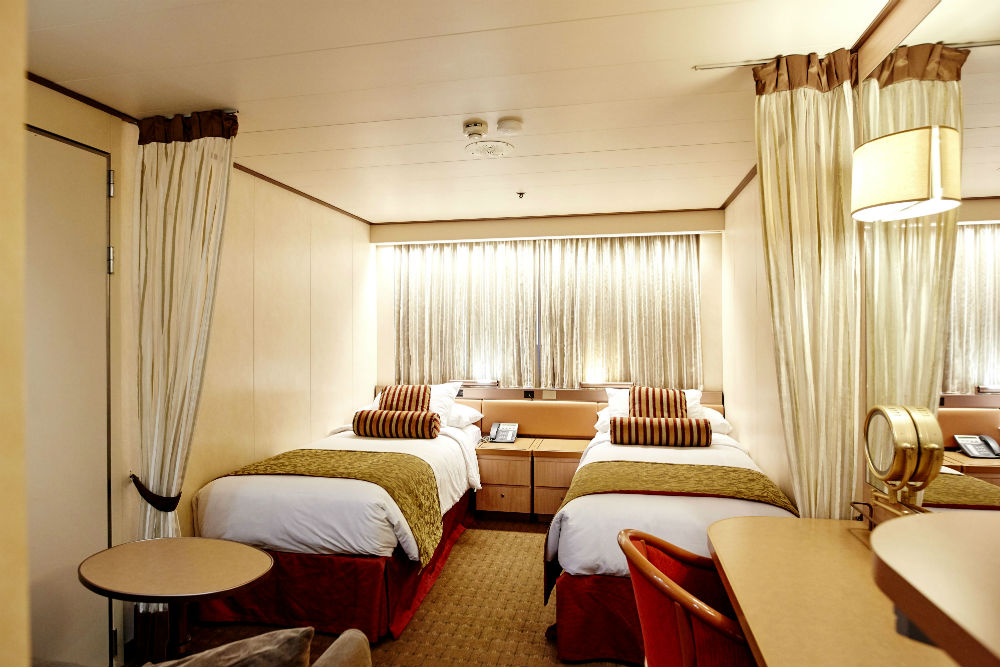 Inside twin cabin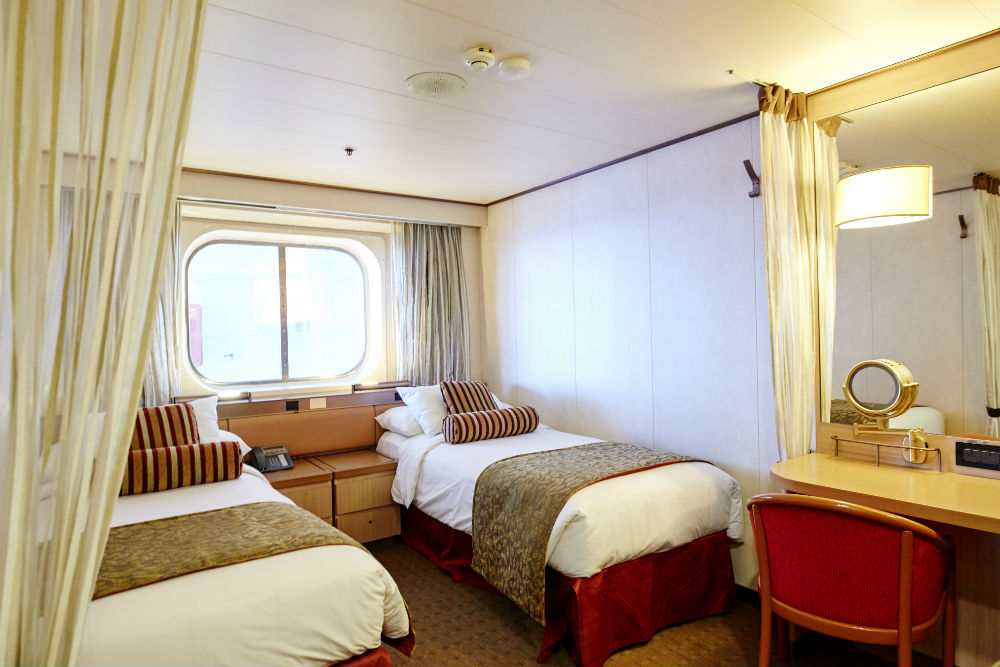 Oceanview twin cabin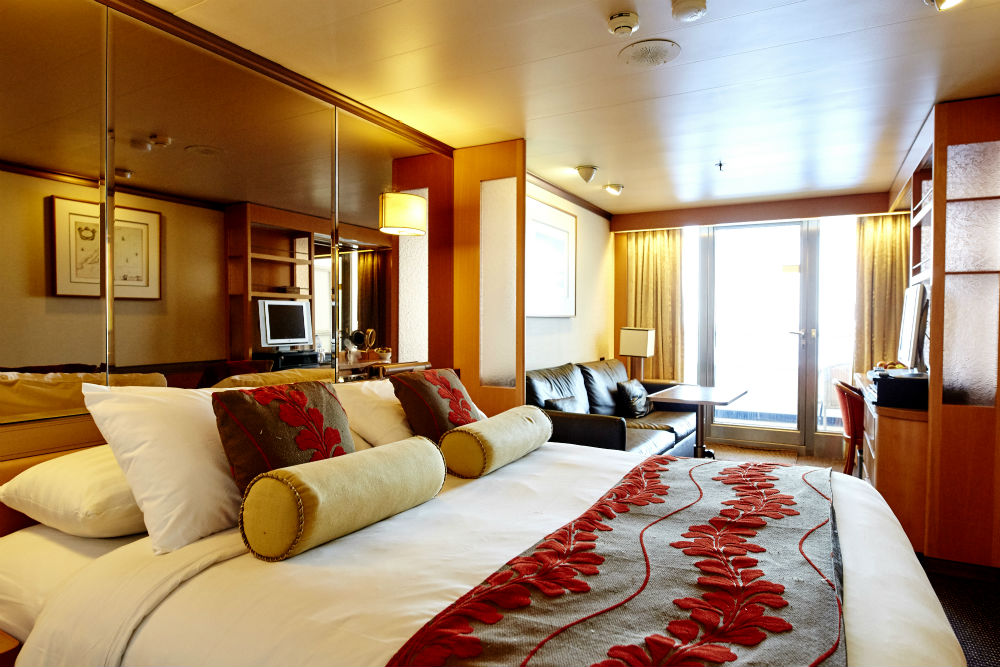 Balcony double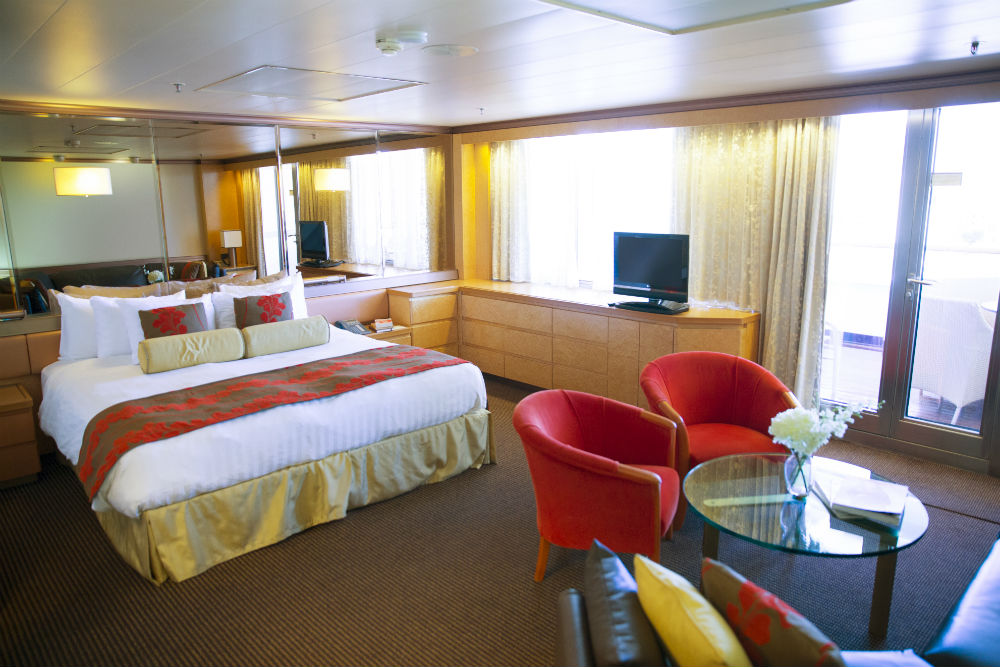 Suite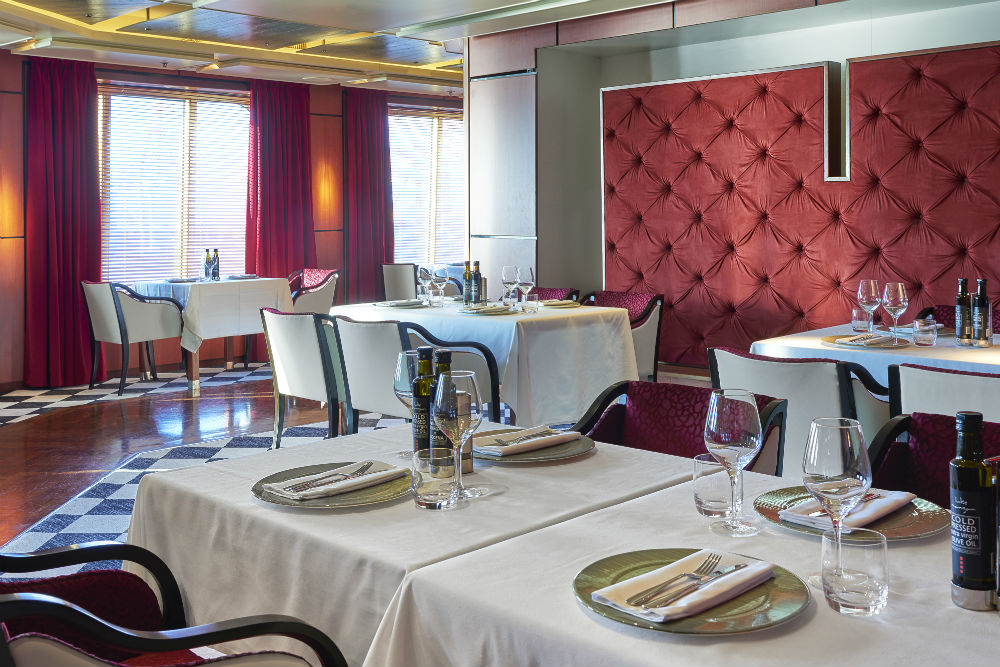 The Grill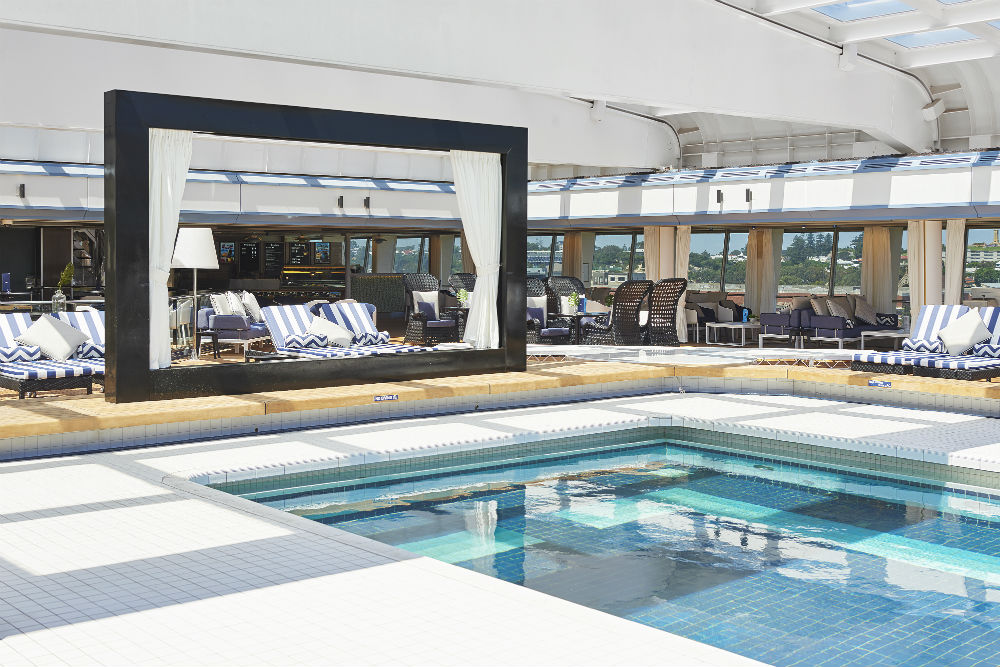 Pool deck
Day 1: 24 February 2020 - Depart Singapore
Day 2 - 3: 25 - 26 February 2020 - At sea
Day 4: 27 February 2020 - Kota Kinabalu
Day 5: 28 February 2020 - Sandakan, Borneo
Day 6: 29 February - 1 March 2020 - At sea
Day 7: 2 March 2020 - Ho Chi Minh City
Day 8: 3 March 2020 - At sea
Day 9: 4 March 2020 - Ko Samui
Day 10: 5 March 2020 - Sihanoukville
Day 11: 6 March 2020 - Bangkok
Day 12 - 13: 7 - 8 March 2020 - Cruising Gulf of Thailand
Day 14: 9 March 2020 - Singapore
Departs: 24 February 2020 | 14 nights
Promotions: Save up to 35% off + October Extras
Book in an Oceanview cabin or higher and receive a Premium CMV Additions Package including:
-Free gratuities
-Free drinks*
-Discounts on specialty dining
Enjoy even more inclusivity and upgrade to a VIP CMV Package for only $11 per person, per night. Ask your Travel Agent at time of booking!
Twin Cabin
| | | |
| --- | --- | --- |
| Category | Full fare | Saver fare |
| IG - Voyage Inner Guarantee | - | - |
| 1 - Standard Twin Inner | $3,609 | $2,349* |
| 2 - Standard Plus Twin Inner | $3,699 | $2,409 |
| 3 - Superior Twin Inner | $3,929 | $2,559* |
| 4 - Premium Twin Inner | - | - |
| OG - Voyager Ocean View Gaurantee | - | - |
| 6A - Standard Twin Obstructed Ocean View | $4,389 | $2,859* |
| 6P - Standard Twin Porthole Ocean View | - | - |
| 6 - Standard Twin Ocean View | $4,619 | $3,009* |
| 7 - Standard Plus Twin Ocean View | $4,739 | $3,089* |
| 8 -Standard Plus Twin Ocean View | $4,969 | $3,229* |
| 9 - Superior Plus Twin Ocean View | $5,549 | $3,609* |
| 11 - Superior Plus Twin Ocean View | $6,009 | $3,909* |
| 12 - Premium Twin Ocean View | $6,469 | $4,209* |
| 14 - Superior Balcony | $6,929 | $4,509* |
| 15 - Superior plus Balcony | $7,399 | $4,809* |
| 16 - Premium Balcony | $7,859 | $5,109* |
| DS - De Luxe Suite | $10,399 | $6,759* |
| RPS - Royal Penthouse Suite | - | - |
Prices above are based on twin share cabins. Prices and availability are strictly subject to change
Solo cabins (50% savings included)
| | |
| --- | --- |
| Category | First person |
| 4S - Premium Single Inner | - |
| 8S - Standard Plus Single Ocean View | - |
| 12S - Premium Single Ocean View | - |
| 15S - Superior Plus Single Balcony | - |
Prices above are based on single cabins. Prices and availability are strictly subject to change
CMV Premium Additions Package inclusions
-Service charges and gratuities for the duration of your cruise
-Confirmed seating in the restaurant*
-Priority cabin upgrade option (if available)
-Welcome bottle of wine in your cabin
-Juices, soft drinks, mocktails and selected non-alcoholic beers
-All inclusive bar drinks (excluding premium beverages)
-House wines, including white, rose, sparkling and red varietals
-30% discount on CMV premium wines
-50% discount on Premium Beverages from the bar
-50% off premium teas and specialty coffees
-25% discount on dining in any specialty restaurant
Please speak to your RAC Travel Consultant should you wish to view any sample menus or for further information
Prices advertised are correct as of 10 October 2019 and inclusive of all promotions
All details and cabin availability are strictly subject to change
October Extra's offer is valid on new bookings only made and deposited in the month of October
October Extra's offer is only valid on Oceanview cabins and higher
CMV Premium Additions package - priority seating is strictly subject to availability o a first-come first-served basis
CMV Premium Additions package - drinks can only be ordered from bars or restaurants (including specialty restaurants) during normal opening hours
CMV Premium Additions package - Cabin upgrades are optional and must be opted-in at time of booking
CMV Premium Additions package - One welcome bottle of wine per cabin
CMV Premium Additions package - Cabin mini-bar and large bottles of water are not included in package
CMV Premium Additions package - Non-alcoholic wine is not included in package
Offers may be withdrawn at any given time without notice
Guarantee cabins means cabin numbers will be selected by the cruise line prior to departure
RAC exclusive onboard credit offer is valid for new bookings only made between 1 January 2019 and 31 December 2019
Onboard credit is applied to the booking after deposit has been paid
Credit card surcharges may apply
Cruiseco and Cruise & Maritime Voyages terms and conditions apply
*Terms and conditions apply: see RAC Travel general terms and conditions