Alpine Christmas Markets
with Insight Vacations
9 days from
$3,699*
per person, twin share
Includes flights from Perth
Multiple departures in November & December
Check out the best European Christmas Markets
Experience the twinkling markets full of Yuletide delight around the Bavarian region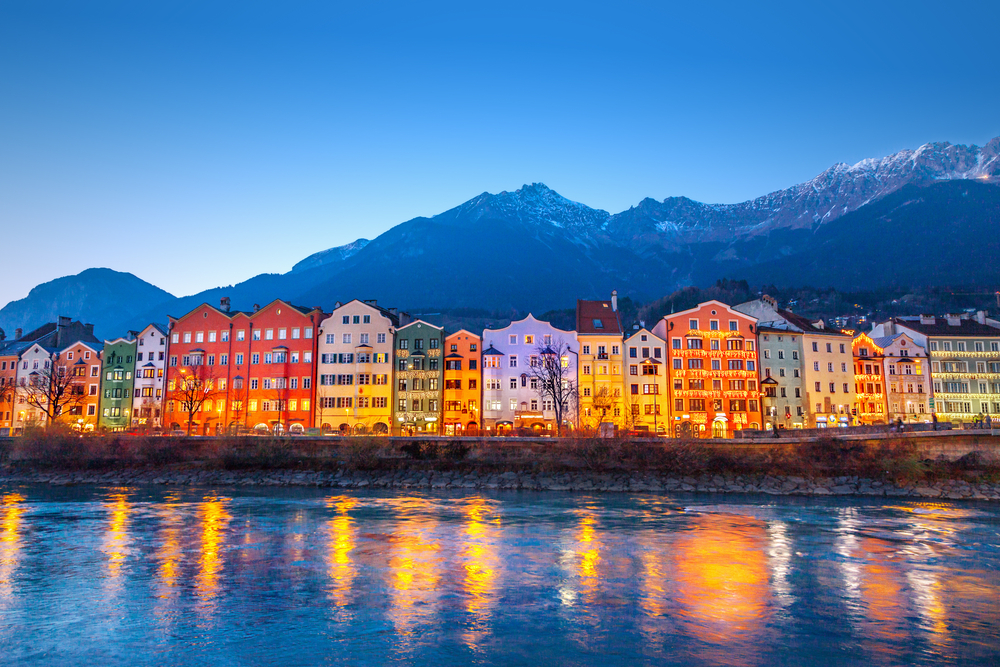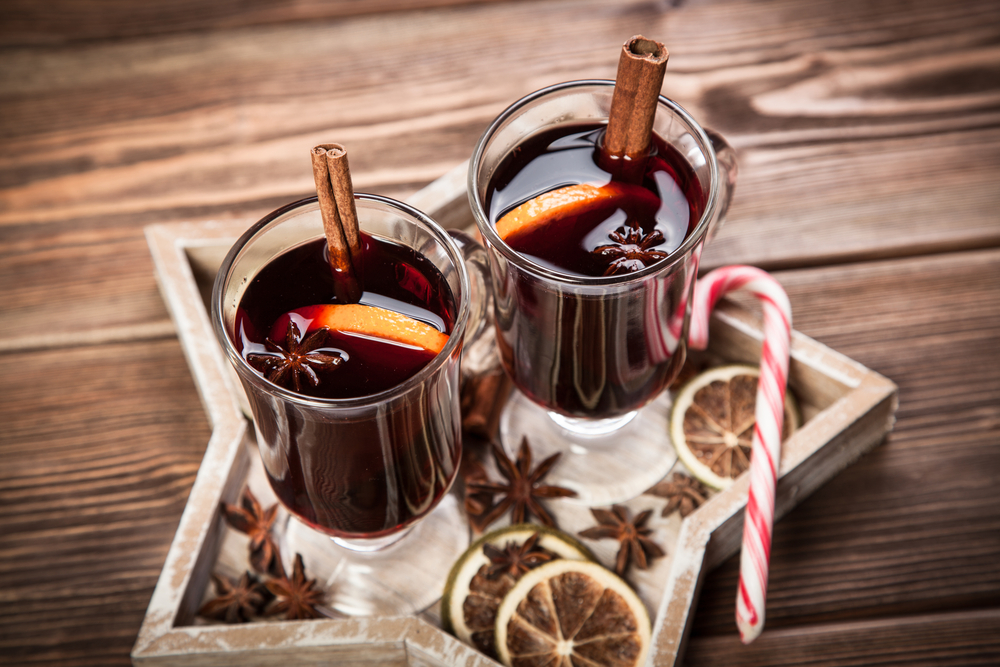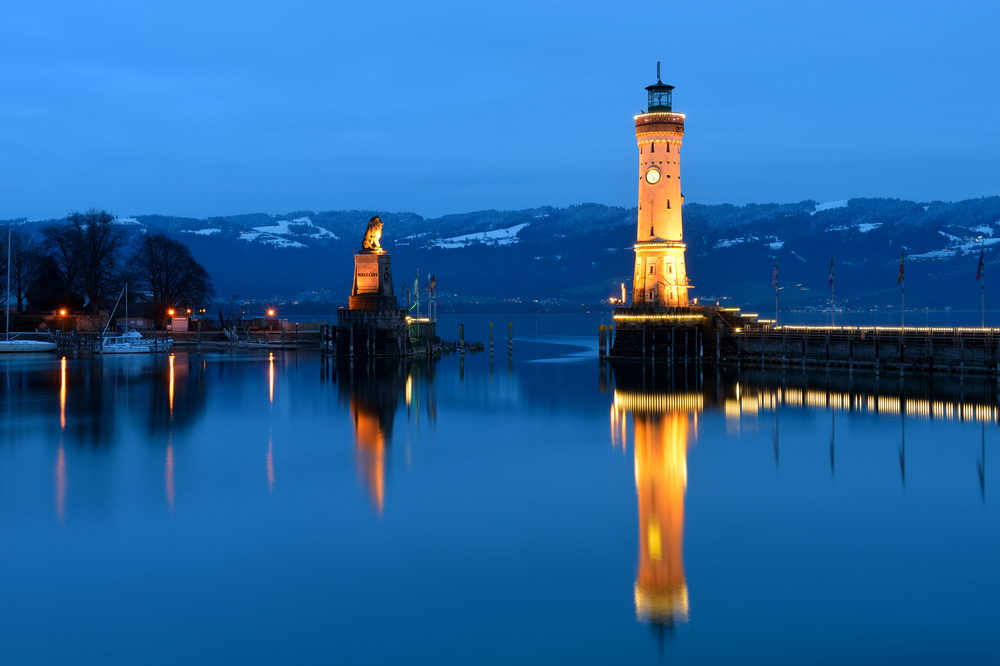 Salzburg: With a Local Expert, see Mozart's family home and the 500-year-old Christmas Market in front of the cathedral. You'll also view the Hohensalzburg fortress and see Residenz Fountain when you spend some time in the Old Town.
Christmas Markets: All departures will experience the wonderment of the Christmas Markets of each city, some of the oldest in Europe.
Munich: During your orientation of the city with your Travel Director, see the Victory Arch, Town Hall and Glockenspiel in Marienplatz.
Innsbruck: During your orientation you will see the Golden Roof and Imperial Palace in the Old Town.
Innsbruck: Meet your coachman and enjoy a delightful journey through Tyrol's picturesque countryside, on your horse-drawn Fiaker.
Lindau: Use your free time to walk through the medieval streets of this island-town to see the harbour.
Freiburg: Enjoy a romantic walk through the medieval cobbled streets of Freiburg and soak in the magic of its Christmas Markets. See the medieval Münster and spend time in the historic old quarter.
Strasbourg: Exploring the Christmas Markets is like stepping directly into a fairytale, where glittering lights and the scent of cinnamon enchant your senses. Here you visit France's oldest Christmas Markets, set in front of the Cathedral. Spend time in the atmospheric neighbourhood of La Petite France.
Zürich: During your orientation of the city, your Travel Director will show you the Grossmünster, Fraumünster and elegant Bahnhofstrasse.
Zürich: Attend Europe's biggest indoor Christmas Market with its magnificent Swarovski crystal-decorated Christmas tree.
Scenic Drives: Throughout your travels, enjoy beautiful views of the Austrian Alps and Lake Bodensee.
Munich: At the Christmas Market, meet a stallholder and taste the aromatic and utterly delicious Lebkuchen with a glass of Glühwein.
Hall in Tyrol: Situated perfectly in a 700-year-old building in the charming town of Hall in Tyrol, enjoy a medieval banquet of Austrian specialties with wine.
Zürich: The Swiss just love good food and wine, a decorative, well-laden table, and a touch of Gemütlichkeit - all of which you will find at your warm Celebration Dinner.
Dining Summary: 8 Buffet Breakfasts (BB) and 5 Dinners with Wine (DW) all with tea or coffee.
Our highly-skilled Travel Director will ensure your journey is seamless, serving as your expert guide, consummate organiser, and friend overseas.
Enjoy the comfort of Insight's luxury, air-conditioned, 40-seat coach with double the standard legroom and onboard washroom.
Personal radio headsets give you the freedom to wander during visits to famous highlights, without missing any of your Local Expert's fascinating commentary.
We carry your bags for you and promptly deliver them to your hotel door.
Hotel and restaurant tips are included - you'll never have to worry about how much to give, nor search for foreign currency We also include all taxes and porterage charges at hotels.
Stay connected with friends and family with our complimentary coach and hotel Wi-Fi (where available).
From time to time, your Travel Director will enchant you with an Insight Flourish, which is a local specialty representing the destination.
If your arrival and/or departure flights are as per the itinerary start and end dates, then transfers are available at scheduled times. If your flights are outside these times, or you have booked additional nights accommodation with Insight Vacations, you may purchase transfers or make your own way from/to the airport.
| | |
| --- | --- |
| Tour departure date | Price per person |
| 23 November 2019 | $3,999* |
| 24 November 2019 | $3,699* |
| 25 November 2019 | $3,699* |
| 1 December 2019 | Sold out |
| 11 December 2019 | $4,899* |
*Prices based on twin share and airfares priced on the 24 April 2019
Day 1: Munich
Meet your Travel Director at 15:00 for an orientation of the city that will show you all the city's major sights, culminating in the Marienplatz, with its soaring Town Hall and Glockenspiel. Here, the Christkindlmarkt will be in full swing, an entrancing festival of light and music. Your Travel Director will introduce you to one of the market stallholders for a taste of traditional Bavarian Lebkuchen and a fragrant cup of Glühwein. In the evening, join your Travel Director and fellow guests for a Welcome Dinner with wine.
Hotel: Leonardo Royal Hotel Munich
Meal: Dinner with Wine
Day 2: Free time in the Bavarian Capital
(Relaxed Start) Munich embraces the holiday season with a particular zeal, so the day is all yours to enjoy the vibrant festive markets that abound in this city. On crisp winter days, organ music and carols ring out from the ancient churches. If snow has fallen, the vast English Garden provides lovely winter vistas. Another option is to experience the romantic royal palaces of the Bavarian Alps.
Hotel: Leonardo Royal Hotel Munich.
Meal: Buffet Breakfast

Day 3: Lake Chiemsee, Salzburg and Innsbruck
Travel alongside the tranquil waters of Lake Chiemsee on your way to Salzburg in Austria, where the spires and domes of the Old Town are often draped in snow come December. A walk with your Local Expert will show you Mozart's family home and the rosy hues of the 500-year-old Christmas Market in front of the cathedral. Head through the mountains to your Innsbruck hotel. Journey to the charming town of Hall in Tirol which boasts one of Austria's best-preserved historic centres. Soak up the unique atmosphere in a 700-year-old building and delight your palate with a medieval banquet and wine.
Hotel: AC by Marriott, Innsbruck.
Meals: Buffet Breakfast, Dinner with Wine

Day 4: Innsbruck at leisure and carriage ride
(Relaxed Start) Enjoy a relaxed start and spend the morning at leisure. Immerse yourself in the festive atmosphere of the Old Town and Christmas Markets, set in front of the Golden Roof, graced by beautifully preserved medieval facades. Enjoy the delightful scenery and crisp, fresh air during your horse-drawn carriage ride, locally known as a Fiaker, through the countryside of Tyrol.
Hotel: AC by Marriott, Innsbruck
Meal: Buffet Breakfast

Day 5: The Black Forest via Lindau
Travel through the Alberg tunnel, Austria's longest road tunnel, as you return to Germany and pause in the tiny island-town of Lindau. Walk through the maze of ancient streets down to the harbour. Across the lake, often shrouded in mist, look for the rising silhouette of snow-capped peaks. After time to explore, continue along the shores of the Bodensee to your hotel in the Black Forest for three fabulous nights.
Hotel: Dormero Hotel Villingen-Schwenningen
Meals: Buffet Breakfast, Dinner with Wine

Day 6: Freiburg sightseeing
Visit Freiburg in the morning, a lively university city with a charming Christmas atmosphere. Walk from the medieval Münster through the heart of the historic old quarter, past colourful stalls offering a range of festive goodies from the Black Forest.
Hotel: Dormero Hotel Villingen-Schwenningen
Meal: Buffet Breakfast
Day 7: Strasbourg and Alsace experience
(Relaxed Start) Cross the Rhine to the region of Alsace, wedged between the Black Forest and the Vosges Mountains. This area has changed nationality four times since 1870! Arrive in Strasbourg, the City at the Crossroads, where the Christmas Market is the oldest and one of the largest in France. Spend time in a cosy neighbourhood of timbered fairy-tale buildings, with Christmas shops and a gingerbread bakery, warm with fragrant promise. Return to Germany and venture to a local restaurant for a delightful dinner of local specialties, accompanied by wine.
Hotel: Dormero Hotel Villingen-Schwenningen
Meals: Buffet Breakfast, Dinner with Wine

Day 8: The Swiss city of Zürich
(Relaxed Start) Cross the Swiss border and head for Zürich where sightseeing includes the imposing Grossmünster, elegant Fraumünster, and winding alleys of the Old Town alongside the River Limmat. A highlight is Europe's biggest indoor Christmas extravaganza held in the main railway station, with over 160 wooden chalets and a three-storey Christmas tree, draped with Swarovski crystals. Toast to the culmination of your Yuletide journey during a festive Celebration Dinner with wine at a local restaurant.
Hotel: Radisson Blu Hotel
Meals: Buffet Breakfast, Dinner with Wine

Day 9: Zurich
(Relaxed Start) Enjoy a relaxed breakfast before checking out. Complimentary transfers to the airport, by hotel shuttle, depart every 15 minutes.
Meals: Buffet Breakfast
Price advertised is per person twin share and is inclusive of Qatar Airways economy airfares, from Perth to Munich and Zurich to Perth, and taxes calculated at 24 April 2019 and are subject to change at any time
Flights can be altered to extend your stay on either side of the tour - please speak to your RAC Travel Consultant for further information
If flight dates/times are altered, higher costs may incur
Deposit will be required to secure place on tour
Final payment due before 29 August 2019
Please note the above itinerary is subject to change due to unforeseen circumstance
Gratuities to tour director, coach driver and local guides are not included – for information on tipping procedures please speak to your consultant
Insight Vacations and Qatar Airways terms and conditions apply
Credit card fees of up to 1.2% may apply
*Terms and conditions apply: see RAC Travel general terms and conditions