Berlin to Amsterdam
& Baltic cruise to Russia
20 days from
$10,985*
per person, solo share
A solo traveller adventure
Early bird savings available
12 night cruise aboard 'Brilliance of the Seas'
A unique tour of Berlin and Amsterdam, with a magnificent round trip 12 night Baltic Cruise from Amsterdam to St Petersburg. Cruising highlights include ports stop in Sweden, Estonia, Finland and Denmark and an overnight stay in St Petersburg, Russia.
Arriving to Berlin, enjoy a four night stay, for an in depth discovery of a city where East and West were once divided by The Berlin Wall. Escorted by a local Berlin guide, you will gain a true appreciation for this fascinating city with a history like no other. From Berlin, fly to the cruise departure port of Amsterdam for an overnight stay and Van Gogh museum visit before embarking on your cruise.

From Amsterdam, embark on a cruise of the Baltic Sea on board Royal Caribbean's stunning Brilliance of the Seas. Enjoy your Baltic cruise at a beautiful time of year, with longs day of sunlight and countless port stop excursions available.

On the return to Amsterdam after your cruise, be greeted at port by your Amsterdam tour host for two final nights of stay. Enjoy touring the charming countryside and the city.

This unique itinerary is a small group experience only for solo travellers.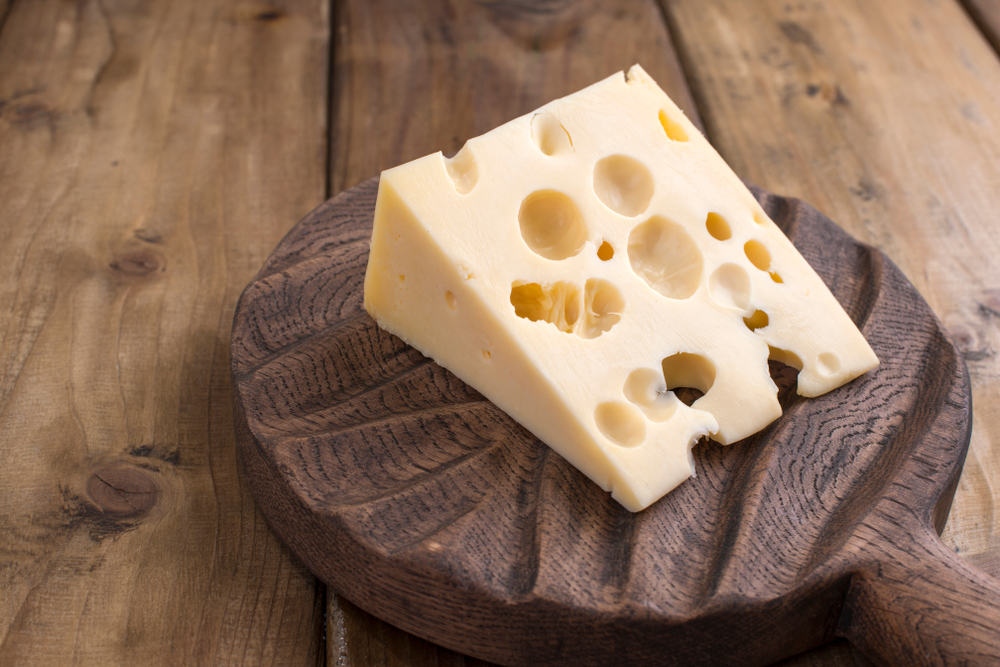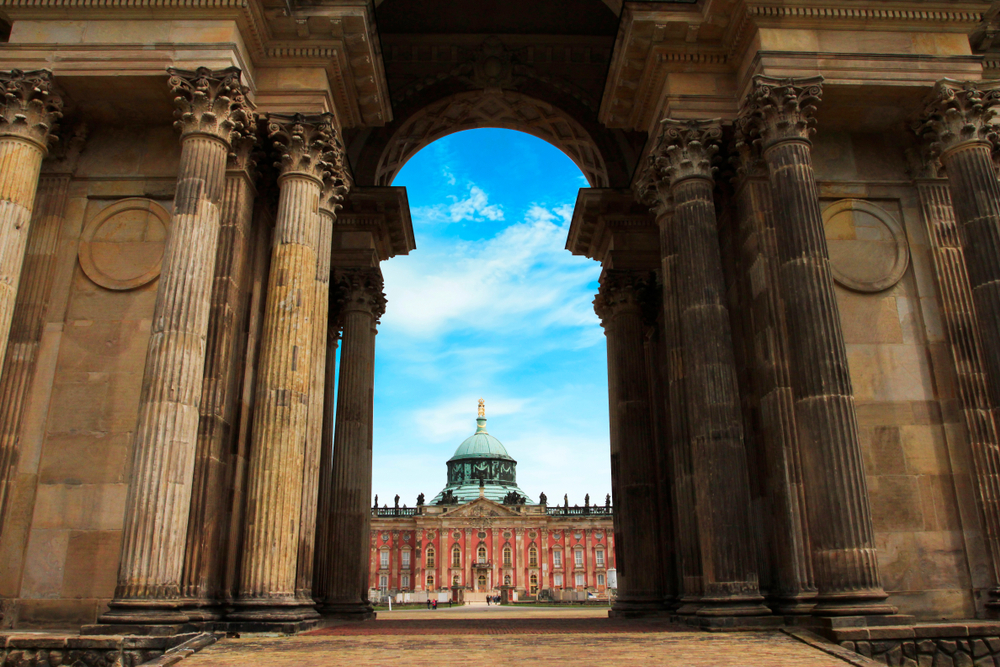 An in depth discovery of Berlin, Germany with a local guide uncovering the history of East and West Berlin.
Time at leisure in Berlin to make your own discoveries.
Highlight dinners at local restaurants in Berlin and Amsterdam
Show night at Friedrichstadt-Palast, Berlin
Craft brewery tour and tasting, Berlin
Visit the city of Potsdam, with a concentration of UNESCO World Heritage sites.
View the works of Vincent Van Gogh at the Van Gogh Museum, Amsterdam
Experience 12 nights on Royal Caribbean's Brilliance of the Seas, all meals included
Visit the ports of Skagen & Copenhagen, Denmark; Helsinki, Finland and Stockholm, Sweden
Explore the Eastern European ports of Tallin, Estonia and St. Petersburg, Russia including an overnight stay in port at St Petersburg
Explore historic townships and the Dutch countryside outside of Amsterdam including Zaanse Schans, Marken, and Volendam
Visit the medieval city of Edam, exploring on foot and tasting some real Edam cheese.
Enjoy a group lunch in Volendam at a famous local Dutch restaurant Return to Amsterdam after your cruise for a 2 night stay
Small group touring for solos only
Tour Inclusions:
7 nights quality hotel stay
Daily breakfast, 1 lunch & 3 dinners
Welcome drink day one, Berlin
Brewery Tour & Tasting, Berlin
Theatre Show, Berlin
Sightseeing including entrance fees, as detailed by itinerary
English speaking local tour guides (days 1- 6 & days 18-20 )
Prepaid tipping for local guides in Berlin & Amsterdam
One way economy class airfare Berlin to Amsterdam
Airport transfers on day one and final day*
Cruise terminal transfers in Amsterdam
Private group touring
Small group touring, maximum of 20 travellers
Cruise Inclusions:
12 nights cruise accommodation, on board 'Brilliance of the Seas', Royal Caribbean
All meals while cruising on Brilliance of the Seas
All taxes and gratuities for ship personnel
| | | |
| --- | --- | --- |
| Category | Early bird price | Normal price |
| Tour & Cruise Package with Inside Cabin (category 2V) | $10,985* | $11,685 |
| Tour & Cruise Package with Oceanview Cabin (category 8N) | $11,635* | $12,335 |
| Tour & Cruise Package with Balcony Cabin (category 2D) | $12,885* | $13,585 |
*Book and pay the tour deposit by Thursday 18 October 2018
Tour departs Berlin: 26 May 2019
Day 1 - Sunday 26 May 2019 - Arrival Day
Welcome to Berlin. Arriving on a group nominated flight, you will be met by our local representative and transferred to our hotel.* This evening, meet your fellow solo travellers for a welcome drink and a trip briefing with your tour director.
Accommodation:Radisson Blu
Meals: no meals included
* applies to passengers that have booked a group nominated flight with us a part of the package. For passengers making other arrival arrangements, ask about our transfer options.
Day 2 – Monday 27 May 2019 - History of Berlin
Today, unravel the fascinating history of Berlin that makes this city unique with a discovery of West and East Berlin.
Start out with a morning city orientation tour of the major points of interest including the Brandenburg Gate and Charlottenburg Palace for photo stop moments, the Kurfürstendamm - one of the most famous avenues in Berlin with Kaiser Wilhelm Memorial Church and KaDeWe, Potsdamer Platz. We also go by the Government Quarter with German Parliament, and Unter den Linden with historic buildings along the tree-lined avenue.
Of course, a visit to Berlin is like no other city given the remarkable history of the Berlin Wall. At Check Point Charlie, the former border crossing between the West and the East, wander the area and try to imagine how it was in the times when The Berlin Wall divided a country and its people. Nearby to Check Point Charlie, we stroll to the Topography of Terror Documentation Center – a centre of remembrance and a portrayal of the reality of a dark history through the use of photographs and documents to illustrate the history from the time the Nazis took power under the end of the war. There's time on your own at the Centre to take in the exhibition at your own pace.
An entry fee to the Museum applies, and is to be paid by each visitor (not included with tour package).
Tonight, from our hotel we stroll to a nearby Berlin Brewery, pioneers of craft beer where we take a brewery tour and have a beer tasting. Afterwards, dinner follows at the Brewery.
Accommodation: Radisson Blu
Meals: Breakfast, Dinner
Day 3 - Tuesday 28 May 2019 - Berlin | Visit Potsdam
This morning we travel to the city of Potsdam, about an hour's drive from Berlin.
Potsdam is rich in culture and history with a concentration of UNESCO World Heritage sites. Aside from the palaces, its parks and luxury villas have given Potsdam its charm.
The main attractions of Potsdam include the palaces and there are guided tours of two of the town's superb palaces; Sans Souci, built by Frederick the Great, and Cecilienhof Palace. While visiting Potsdam there will be some time at leisure to wander the historic city centre.
Later in the day, we return to Berlin.
Accommodation: Radisson Blu
Meals: Breakfast
Day 4 - Wednesday 29 May 2019 - Berlin At Leisure
We've kept the day free so you have the chance to indulge in your choice of sightseeing. Berlin's impressive Museum Island, home to five museums including Pergamonmuseum (Pergamon Museum), Bode-Museum, Neues Museum (New Museum), Alte Nationalgalerie (Old National Gallery), Altes Museum (Old Museum) offer an easy way to enjoy your day.
For others it's a chance to explore any one of the many neighbourhoods of Berlin such as Prenzlauer Berg in the East – with its cosmopolitan vibe, many eateries and cafes and home to creativity. Or Charlottenburg-Wilmersdorf in the West, a stylish area and with its own shopping precinct. There's plenty to discover and with easy to navigate public transport it's a great chance to indulge in your own discoveries.
We come together tonight for a farewell Berlin dinner at a local restaurant. With many daylight hours, it is a nice walk with your guide to the local restaurant for an evening of beautiful dining.
Accommodation: Radisson Blu
Meals: Breakfast, Highlight Dinner
Day 5 - Thursday 30 May 2019 - Berlin to Amsterdam
This morning we transfer from our hotel to the airport for our flight to Amsterdam.
On arrival to Amsterdam, there's some time set aside for lunch. After, a visit to the Van Gogh Museum with the largest collection of works by Vincent van Gogh (1853-1890), one of the most famous artists in the history of Western art and one of the most recognised artists of Dutch times.
We check into our hotel before the day's end and the evening is at your leisure.
Accommodation: Sir Albert
Meals: Breakfast
Day 6 - Friday 31 May 2019 - Amsterdam | Cruise Embarkation
Your morning will be free until it becomes time to transfer to the port to embark on your 12 night Baltic Cruise on Royal Caribbean's Brilliance of the Seas. Your local guide will meet you at the hotel and escort you to your embarkation point. It's here you wave goodbye to your local guide, and cruise together with your fellow solo travellers to Sweden, Estonia, Russia, Finland and Denmark before returning to Amsterdam.
It's a beautiful time of year to cruise the Baltic Sea, to see in the summer and enjoy long day of sunlight.
Once on board, settle in, relax and get to know your ship. If you embark within lunch hours you can take lunch on board the ship. Group dining is arranged in the main dining room each evening of the cruise.
Accommodation: Brilliance of the Seas
Meals: Breakfast, Lunch (ship), Dinner (ship)
Cruise Itinerary
Day 6 to Day 18
| | | | |
| --- | --- | --- | --- |
| Date | Port location | Arrive | Depart |
| 31 May | Amsterdam | | 5:00 pm |
| 1 June | Cruising | | |
| 2 June | Cruising | | |
| 3 June | Stockholm | 10:00 am | 6:00 pm |
| 4 June | Tallinn | 11:00 am | 6:00 pm |
| 5 June | St. Petersburg | 7:00 am | |
| 6 June | St. Petersburg | | 6:00 pm |
| 7 June | Helsinki | 7:00 am | 3:00 pm |
| 8 June | Cruising | | |
| 9 June | Skagen | 11:00 am | 5:00 pm |
| 10 June | Copenhagen | 8:00 am | 6:00 pm |
| 11 June | Cruising | | |
| 12 June | Amsterdam | 6:00 am | |
Day 18 – Wednesday 12 June 2018 - Arrive Amsterdam.
Visit Zaanse Schans, Marken, and Volendam
Disembark your cruise ship this morning and your local guide will greet you at the port. We've got some wonderful visits lined up today that combine lovely landmarks of Holland.
"Zaanse Schans", is a small community north of Amsterdam where there used to be 700 windmills. Today only five are left, but still impressive and enchanting and definitely worth a visit - true Dutch culture! Also, get a glimpse into a wooden shoe factory to watch the traditional production of the "Klompen" and how they are painted.
We drive through the peaceful countryside of Holland, to reach the medieval city of Edam, exploring on foot and tasting some real Edam cheese. Then, onto Volendam, a picturesque fishing village of enchanting streets, cafés and restaurants that will take you back to ancient times.
We have lunch in Volendam at a famous local Dutch restaurant offering a menu of typical Dutch cuisine, using local produce. From here, it's a boat ride to the island of Marken, a quaint seaside town, rich in cultural history and a place where many residents have preserved island traditions.
As our countryside touring comes to an end the return route promises a magnificent view of Dutch landscapes, canals and lakes and leads past the old Zuiderzee town of Monnickedam, which was an important harbour hub many centuries ago.
Accommodation: Mövenpick Amsterdam City Centre
Meals: Breakfast (cruise ship), Lunch
Day 19 - Thursday 13 June 2019 - Amsterdam
There's no better way to relax and take in the sights of Amsterdam than with a canal boat ride and a short walking tour of Amsterdam. Your morning discovery also includes Dutch cheese tastings with the ideal accompaniment of a glass of wine. During the walk, you are presented with a beautiful picture of the cultural and architectural history of Amsterdam. You will also see the lovely shops, cafes and restaurants that add to the character of the city.
This afternoon is at your leisure to explore and make your own discoveries. You may like to visit the famous Rijksmuesum, a grand museum of arts and artefacts of Dutch history. The Rijksmuseum holds works by Rembrandt, Vermeer, and others.
Tonight, our farewell dinner at a superb restaurant.
Accommodation: Mövenpick Amsterdam City Centre
Meals: Breakfast, Highlight Dinner
Day 20 - Friday 14 June 2019 - Departure
Airport transfer to meet nominated group flight. Enjoy a final breakfast at our hotel. There's an airport transfer provided for the nominated tour flight/s.
Meals: breakfast
Advertised price, per person solo share
Subject to minimum numbers
Subject to availability
Moderate pace
Price includes early bird discount, if you pay a deposit before 18 October 2018
Encounter T&Cs will apply
Credit card surcharge may apply
*Terms and conditions apply: see RAC Travel general terms and conditions