24 September, 2015 By: Alex Forrest
The Mitsubishi Triton was one of several brand new or heavily revised twin-cabs to arrive in 2015, and the good news is it's much better than the old one. It had to be.
The previous Triton, which had been around since 2006, was quickly starting to look old compared with the slicker and more recent arrivals such as the Volkswagen Amarok and Ford Ranger.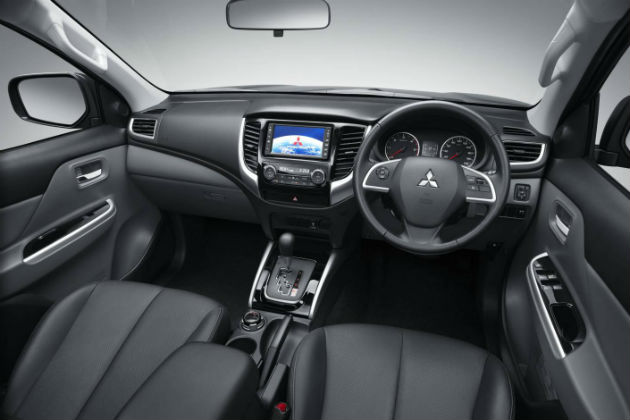 While this current Triton is undeniably better than its predecessor, it still hasn't got class leading towing and payload capacities, it isn't the most powerful in its class and nor is it the most refined.
The Nissan Navara is rated to tow and carry heavier loads, the Ranger is more powerful than it, and the Amarok is smoother and quieter.
So, what does the Triton offer in this brave new world of twin cab utes?
Well, for a start the Triton has a 5-star ANCAP safety rating yet it starts at $38,500 for the entry level 4x4 twin cab manual. It gets seven airbags where all the other twin cabs get six.
On top of that, its fuel consumption at 7.6L/100km is almost best in class, beaten only by the Navara, whose smaller 2.3-litre diesel uses 7.0L/100km.
The Triton's ride, which in the previous model was notoriously jiggly, is noticeably improved. It's still not down to car levels, which is understandable given it still has a live rear axle (like all the other twin cabs).
At 133kW, the 2.4-litre diesel has just 2kW more than the old 2.5. However, the new one also has 430Nm, a big jump up from the 350Nm of the old 2.5 when it was bolted to an auto, and 400Nm with the manual.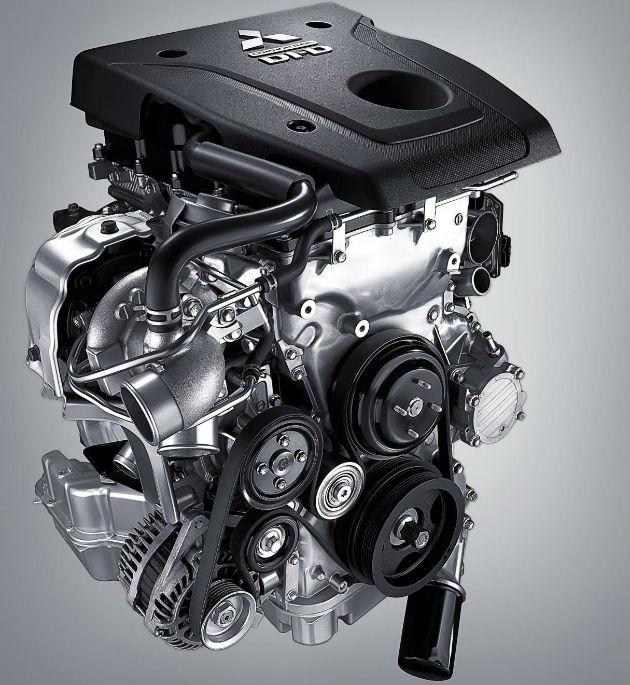 With a payload capacity of 950kg, the Triton can carry some serious weight in the back and we tried that out, loading it up with about 900kg of construction material.
While most mainstream twin cabs have rated payloads of around a tonne, our survey data shows few owners load their utes to capacity and most rarely load them to half of their rated capacities.
That's a good thing, because in these high-riding utes which have most of the tray area behind the rear axle, even a well-distributed load will significantly change the handling of the vehicle.
The new 2.4-litre engine had no trouble hauling this load, although it was heavy enough to completely stop transmission creep and needed a dab of the throttle to get rolling.
Manoeuvring the Triton into place to unload the tray was easy thanks to its class-leadingly small turning circle of 11.8m.
The most noticeable aspect of the old Triton was its rattly old diesel, which sounded like a set of Sidchromes on a paint shaker.
The new 2.4 diesel is much more refined than that old nail – not quite at car levels but on par with the new Navara's diesel and a notch back from the Amarok's super-smooth 2.0-litre.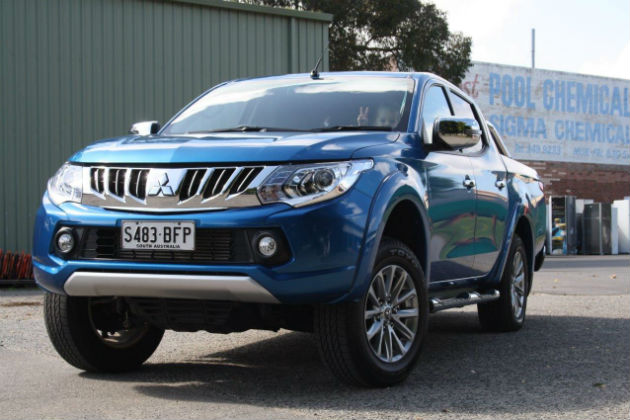 The seating position – a major drawback of the previous Triton – is also improved, so you feel less like you're sitting on a concert chair with your legs straight out in front of you.
As well as the more refined engine, the Triton's interior is significantly better. There are good quality finishing materials used throughout, with gloss back door cappings and brushed metal edging on the GLS model we tested.
Overall, the new Triton is a vast improvement on its predecessor, but it had to be in order to compete.
It's still capable, but much more likeable. With these improvements, it's now also one of those work mates that are alright to hang out with after you've clocked off.
Oh, and it's also the safety bargain of its class.
Mitsubishi Triton GLS Specifications

| | |
| --- | --- |
| Price driveaway (as tested): | from $38,000 drive away |
| Engine: | 2.4-litre turbo diesel |
| Power: | 133kW @ 3,500rpm |
| Torque: | 430Nm @ 2,500rpm |
| Claimed fuel economy: | 7.6 litres/100km |
| Kerb weight: | 1,950kg |
| Payload: | 950kg |
| ANCAP Rating: | 5 stars |
| CO2 Emissions: | 191g/km |