28 May, 2015 By: Alex Forrest
If you're fortunate enough to be in the market for a new Mercedes-Benz, there's a good chance this would be it.
It's the new C-Class, and it's the most popular model in the Mercedes range. In 2014, Western Australians bought 561 C-Classes, being a mixture of the old model and this new one.
The new C-Class was launched in August 2014, just in time for the car to win two trophies in Australia's most prestigious new car assessment program, Australia's Best Cars.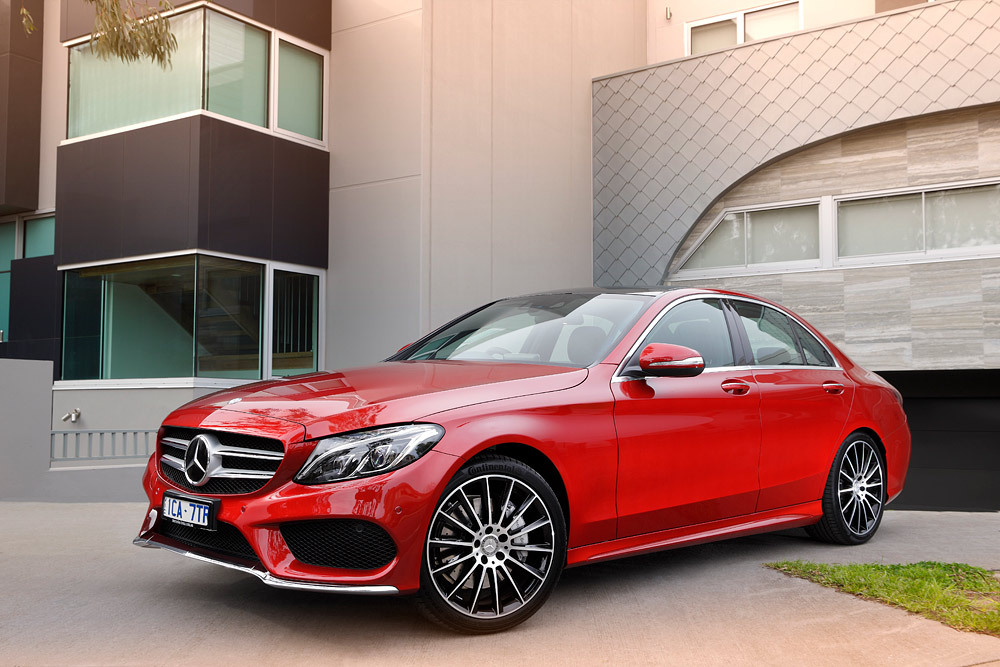 The C-Class most obviously sets a new standard with its interior, with both its build quality and exquisite design making the cabin a benchmark in its class. Beautifully wrought details such as the speaker grills and seat adjustment switches add to the sense of occasion you get when you sit in it.
It is these elements of luxury which make the C-Class feel much more expensive than its starting price of $68,000.
At the time of writing, it was also one of the safest cars on the Australian market, carrying an ANCAP points score of 36.46 out of 37 and hence the maximum 5-star rating.
The car we tested was the C250 BlueTEC, which costs $78,000 drive away. For the extra $10,000, you get a 2.1-litre, four-cylinder diesel engine which in the official ADR test, uses just 4.5 litres per 100km.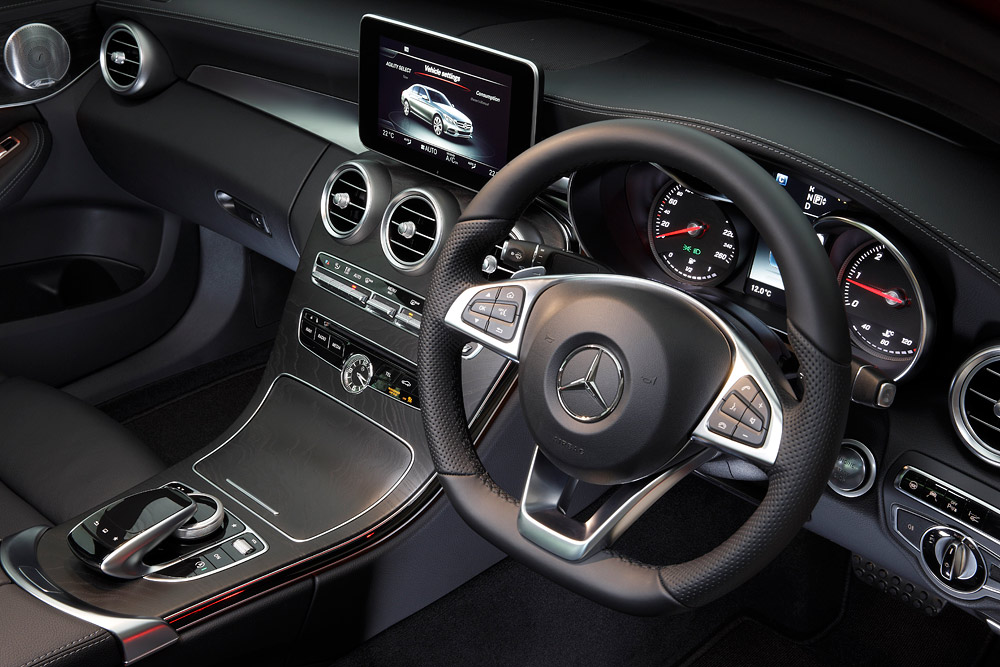 Opt for the $83,600 C300 BlueTEC Hybrid, and consumption goes down to 4.0 litres per 100km.
Among the more interesting options is the Air Balance package, which gives owners the option of adding a specific fragrance to the car.
The factory-provided scents include "Downtown Mood" and "Freeside Mood". Alternatively, you pour in a bottle of Brut 33, if that better suits your style.
What is truly amazing though is the Distronic Plus system, which is standard on the C250.
Distronic has two functions called Steer Control and Stop & Go Pilot, which in some traffic situations can steer and adjust the vehicle's speed autonomously.
That was enough to provide an exciting glimpse of just what fully autonomous cars will feel like when they finally reach our roads.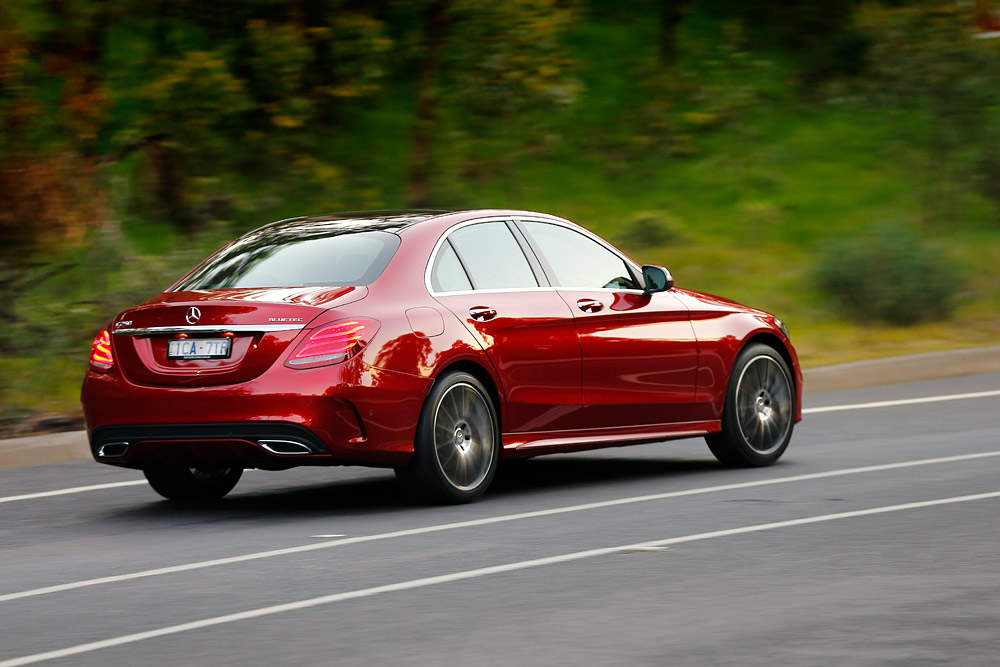 Mercedes-Benz C250 BlueTEC specifications

| | |
| --- | --- |
| Price driveaway (as tested): | $78,125 driveaway |
| Engine: | 2.1-litre turbo diesel |
| Power: | 150kW @ 3800rpm |
| Torque: | 500Nm @ 1600-1800rpm |
| Claimed fuel economy: | 4.5L/100km |
| ANCAP Rating: | 5 stars |
| CO2 Emissions: | 116g/km |
This vehicle qualifies for RAC's
Less Emissions Mission
rewards.