By: Ryan Suckling
Know your ABS from your ESC and make sure your next car ticks all the right boxes for safety.
Performance, fuel efficiency, price and looks are all factors that affect the choices many people make when shopping for their next car. Astute buyers – whether they're looking at new or used cars – will have undertaken extensive research to ensure they make an informed decision when the time comes to sign on the dotted line.
Vehicle safety provided by a vehicle is also important to most car buyers, however many don't know what safety features to look for when assessing a vehicle to purchase.
Further clouding consumers' understanding of what are the important safety features to expect on new cars is vehicle manufacturer marketing material, which is designed to present vehicles in their best light, regardless of their safety credentials.
So, what features should you keep in mind when evaluating vehicle safety?
RELATED: 10 of the safest used cars under $10,000 »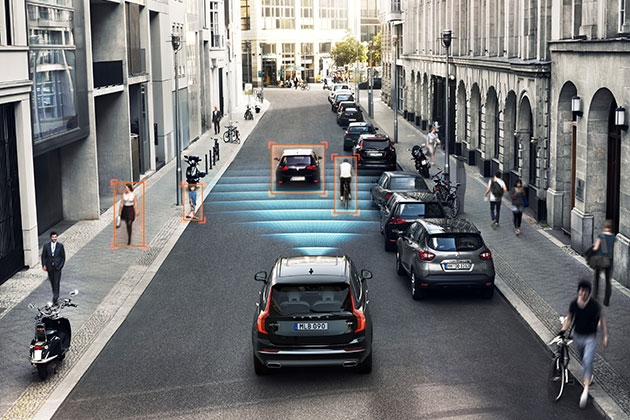 Passive and safety assist technologies
When holistically looking at what makes a car safe, there are three categories to consider.
Much like the foundation of a house, the first is the vehicle's structural integrity. This takes into account how well the car can structurally absorb the tremendous energy of a crash, and redirect it away from the driver and passengers.
Passive safety features help prevent or manage the forces of an impact, and include seatbelts and airbags as well as antilock braking systems (ABS) and electronic stability control (ESC).
The third category is safety assist technologies, features that work in an autonomous or semi-autonomous fashion to avoid or reduce the severity of crashes. These include autonomous emergency braking (AEB), blind spot monitoring (BSM) and active lane keep assist (LKA).
Antilock braking systems (ABS)
Particularly useful in wet conditions, the system prevents the wheels from locking when heavy brake pressure is applied. This gives the driver greater control over steering and prevents skidding in the event of sudden braking.
Electronic Stability Control ESC/ESP
Working in tandem with the ABS, Electronic Stability Control (ESC) steps in when the vehicle takes an unexpected course. Let's say you spot an obstacle when driving on the freeway, and to prevent a collision you steer away sharply. Naturally, the car will swerve, and this could cause the vehicle to slide uncontrollably and possibly roll over.
With ESC, the system monitors the position and direction of the car to chart a safer course and prevent it from moving in unintended directions. It can manipulate the delivery of engine power and control the brake pressure applied to each individual wheel, helping to return the vehicle to a straighter and safer line.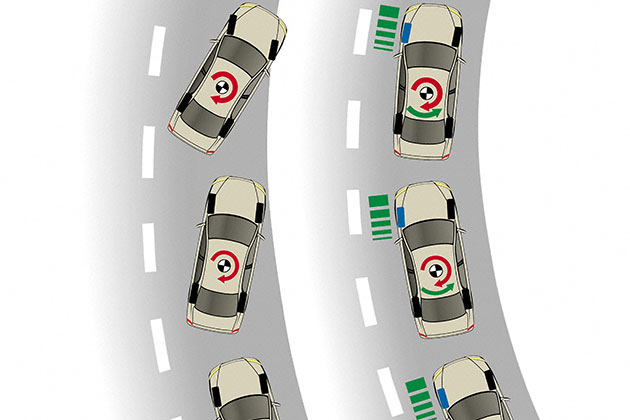 This safety assist technology has been attributed with significantly reducing run-off road crashes and is very important to larger vehicles which have a higher centre of gravity, such as four-wheel drives.
Reversing camera
Common to most new cars, the reversing camera allows drivers to look out for people and objects when reversing, and is particularly useful in allowing drivers to see hazards that are out of their line of sight.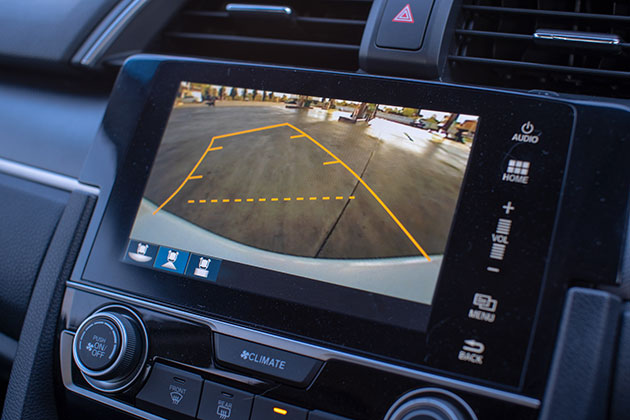 Watch your blind spot
Cars have now evolved to detect oncoming vehicles in the driver's blind spot. This feature may provide a visual or audible alarm, or a vibration from the steering wheel.
Some of the latest vehicle models have stepped this feature up a notch, feeding a live video of your blind spot to the digital driver display when indicating. Honda's 'Lane Watch' is an example, as well as the latest display features in the 2021 Kia Sorento and Hyundai Palisade.
Autonomous Emergency Braking (AEB)
Autonomous Emergency Braking uses sensing technologies such as cameras and radars, along with elements of the ESC system, to detect the speed and distance in the vehicle's path. If the driver does not respond in time to avoid a crash, the system will automatically apply the brakes.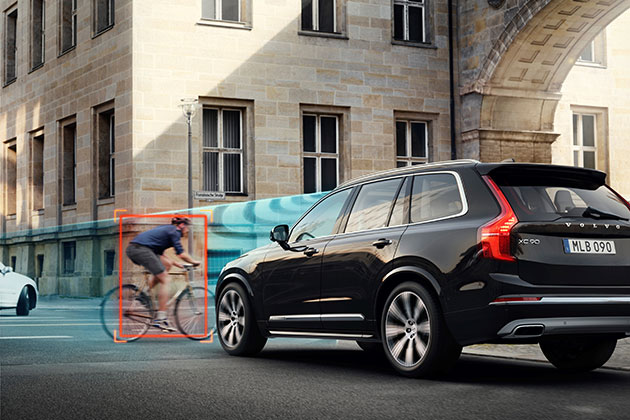 Stay in your lane
LKA or Lane Support Systems (LSS) detect lane markings and alert the driver should the car start inadvertently veering into another lane. Also, active systems may automatically correct the course of the vehicle if the driver fails to act.
Airbags all around
From their widespread introduction in the late 1990s, airbags have come a long way since doomsayers proclaimed they'd kill more people than they'd save. Modern configurations now include front, side, curtain, knee and even centre-mounted airbags for maximum safety.
Beyond the standard frontal airbags for head-on collisions, airbag fitments have now moved to peripheral areas such as knee airbags that reduce the severity of impacts with the dashboard and steering column. There are also side airbags which offer life-saving protection in the event of side collisions at intersections. They protect the head and torso of both front and rear seat passengers, when installed in those positions.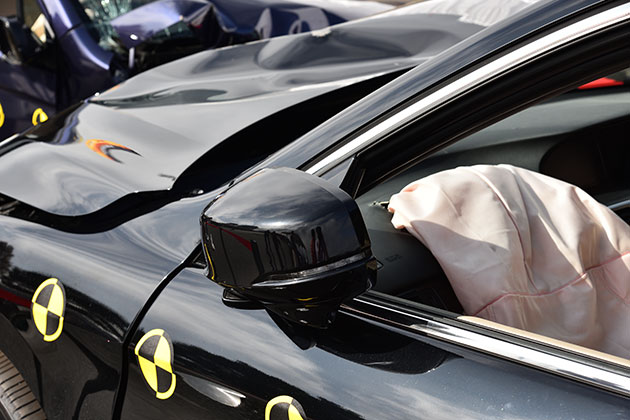 Some newer vehicle models are now fitted with a centre airbag to cushion impacts that may occur between the heads of the driver and front-seat passenger. Deployed from the side of the driver's seat, the centre-mounted airbags can minimise neck and spine twist injuries in the event of a side collision or rollover. Some 2021 models with a 5-star ANCAP rating already feature this airbag, including the Toyota Yaris, Kia Sorrento, Mazda BT-50 and Isuzu D-Max.
In a similar fashion, curtain airbags offer additional cushioning for the heads of passengers in the front or rear. They are particularly effective against collision with narrow objects such as poles and trees. Unlike frontal airbags, they remain inflated after impact to help reduce the risk of an unbelted occupant being thrown from the vehicle in a rollover crash.
Some cars even have airbags on the outside. These are aimed at protecting adult pedestrians in the event of a collision and are released from the base of the windscreen for protection from direct impact with windscreen wipers.
Of course, when it comes to vehicle safety, you can also be guided by the stars by checking how your prospective next car rates with Australia's independent vehicle safety authority, ANCAP.
Need to check the safety rating on your next car?
Search vehicles by make and model and be sure that your next car has the right technology to keep you and your family safe on the road.
Last updated: August 2021