15 July, 2020 By: Ruth Callaghan
In late April 2020, oil prices fell so sharply that producers couldn't give it away.
Instead, barrels of West Texas Crude were selling for US -$38, yes negative dollars, meaning producers were paying people to take barrels they couldn't store.
It had never happened before, and may not happen again, but the crash in prices underscored the dramatic fall in demand for oil that had occurred from late 2019 and into the COVID-19 pandemic period.
With commuter numbers drastically reduced and planes grounded due to global restrictions limiting transport movements, the International Energy Agency estimated demand for fuels was lower than at any point since 1995.
Still, oil wells kept pumping, creating the oversupply that led to the negative price.
But switching off an oil well is not like flicking a switch - it is an enormous logistical task that requires careful planning.
So, while the petroleum industry and oil-rich nations were counting the cost of curbing production, fuel prices in some parts of WA took a tumble, especially in Perth.
RELATED: The myths and facts about fuel in WA »

Tracking the highs and lows
At the beginning of March, a litre of unleaded petrol in Perth, where the fuel tends to be the cheapest, had an average retail price of $1.28. Statewide, the average was $1.49.
By mid-April, the average price for unleaded 91 petrol in the Perth metropolitan area had been cut by more than a third. The Perth average metropolitan price was just 91 cents, and some retailers were selling fuel for as little as 77 cents.
But at the same time that petrol prices rolled back a decade for some drivers in Perth, a litre of unleaded fuel in more remote parts of the State could be $1.70 or more, leaving drivers angry and raising accusations of price gouging.
RAC Manager of Vehicle and Fuels, Alex Forrest, says country drivers often pay more for fuel than in the city, but on this occasion, there was clear evidence some retailers were not fully passing on reductions in wholesale fuel prices at the retail level.
"Generally speaking, our regional members saw big reductions in fuel prices in the Perth metro area, but far fewer reductions in their area," he says.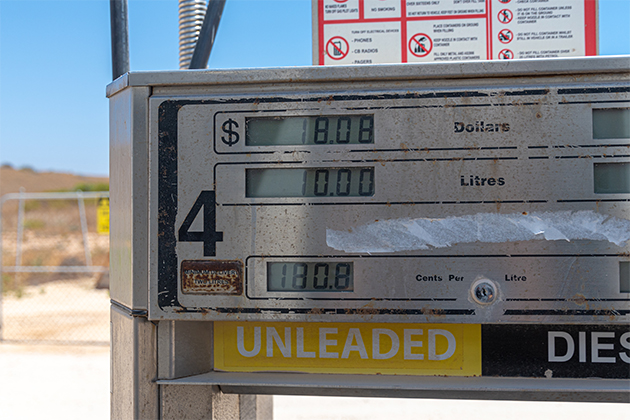 "Big reductions in the international oil price did flow on to reductions in fuel prices at the wholesale level in WA, but from there, lower volumes of traffic at retailers led some to leave much fatter margins on their retail fuel prices.
"During this difficult period, while many in our community were struggling through one of the toughest times of their lives, it would have been great to see some of these fuel retailers find ways to adjust to the changed retail market other than fatter margins, like many other businesses did. Over that timeframe, some fuel price margins rose by upwards of 100 per cent.
"And for every 1 cent petrol prices rise, an additional $19.2 million goes from motorists' pockets into petrol company coffers, based on average volumes."
The RAC has not been the only organisation highlighting the disparity between wholesale and retail fuel prices, but making sense of the elements going into the pump price is far from simple.
Determining the pump price
Despite having our own oil fields, nearly 90 per cent of Australia's fuel is derived from oil imported from overseas, according to the Department of Environment and Energy.
We import about 60 per cent of our refined fuel and 80 per cent of our crude oil. The crude oil imports are refined in Kwinana and three other smaller Australian refineries.
The pump price of Australian petrol is linked most closely to the Singapore benchmark price of refined unleaded fuel known as Mogas 95 which, like crude oil prices, has declined in recent months. We are also impacted by the price of Malaysia's Tapis crude oil, the most common feedstock for Singaporean refiners.
RELATED: WA's fuel use, price and quality»

In Australia, crude oil and benchmark prices tend to be the measures that are reported to show how oil commodities are performing.
How does that translate to the price of petrol at the pump?
Well, petrol pricing in Australia is benchmarked against the international price of refined petrol known as Singapore Mogas 95. The aforementioned Tapis, and Brent, are the crude oil price benchmarks that are most relevant to the price of Mogas 95.
By the time Australian taxes (excise is about 42 cents per litre for petrol) are added, as well as 10 per cent GST, shipping, insurance and wharfage costs, we have about 82 per cent of the total retail price of petrol.
On top of that price comes the margin applied by retailers, which covers a profit margin, distribution costs and other expenses incurred by retailers like wages and rent.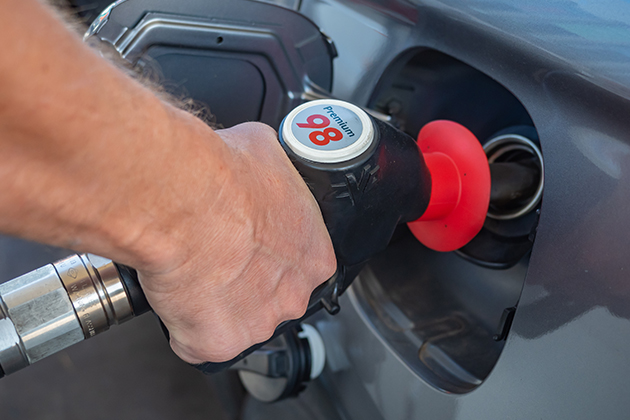 More transparency needed
With all these variables in play, keeping fuel prices fair for motorists is a challenge, but the Australian Competition and Consumer Commission (ACCC) has been trying to provide some clarity.
In April, it released a substantial report on the profits in the Australian fuel sector and the results were illuminating.
The number of fuel outlets in Australia continues to grow, it found, as do the retail sector profits - worth $616 million in 2017-18. About two-thirds of those retail profits come straight from the sale of fuel, the report found, equating to about 2.2 cents per litre across all fuels.
Depending on what goes into the tank, however, the profits could be higher or lower.
Regular unleaded petrol is the least profitable: 1.5 cents per litre on average. For premium ULP 95 and ULP 98, the profit was closer to 6 cents a litre. It means that while premium fuels are only a third of the petrol sold, they make up two-thirds of the total profit.
But the ACCC has also identified wide gaps that can emerge even within city areas where competition is far greater.
Concern that retailers were holding retail prices high even as the wholesale price plummeted, prompted the consumer watchdog to go public with its estimate that prices were about 5 cents higher than they should be.
"Lower world crude oil prices are one of the few positives from current world events," ACCC Chair Rod Sims said at the time.
"In the larger Australian capital cities, petrol retailers took too long to pass on the savings from the rapid drop in international oil prices, and this did not reflect well on them."
The gap between city and country
For drivers in regional Western Australia, the gap between city and country pump prices is a familiar one, but it's also one that has worsened in recent months.
Data from FuelWatch shows that in January, the price of unleaded petrol was higher in every WA region compared with the average price in Perth, which was then $1.43/litre.
The gap ranged from 2-3 cents more in the Great Southern and South West, to 20 cents more in the Kimberley, where prices were 14 per cent higher.
By May, with the average fuel price below $1 in the city, the gap was not only bigger in real terms - up to 45 cents more a litre - but every region was paying a bigger premium.
Kimberley prices were 47 per cent higher than in Perth. In the South West, the price gap had jumped from 2 per cent more to 18 per cent.
RAC's Alex Forrest says there are a few arguments put forward as to why regional areas take so long to pass on wholesale price savings.
With fewer petrol stations, they have reduced competition and may have slightly higher fixed fuel transport costs given their locations. Earlier this year, as movement was restricted between regions, retailers were also seeing a fall in the volumes of fuel sold, as well as reduced turnover in other goods like food and other groceries.
Retailers might also buy fuel at one price, only to see the wholesale price fall on international markets, while they still have more expensive fuel stored in their tanks.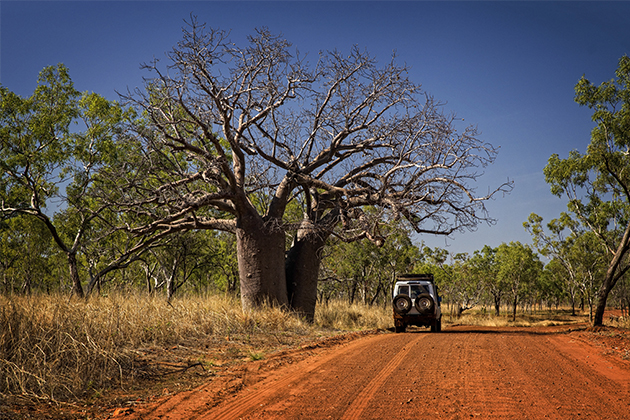 But Forrest says, regional drivers continue to miss out.
"There are some valid explanations put forward, particularly around reduced traffic in the regions among people travelling through and buying other things from the retailer," he says.
"But that doesn't completely explain why, even during times of normal traffic flow-through and even after enough time has passed for storage tanks to be filled with fuel bought at lower wholesale prices, reductions in wholesale prices are not passed on in full."
Western Australian motorists use approximately 1.36 billion litres of unleaded petrol, a collective spend of about $1.92 billion annually, Forrest says, on a sector that's doubled its profits in recent years.
Retailers owe it to customers to ensure that if savings can be passed along, they do so promptly.
"Everybody across the economy is struggling and the cost of fuel plays a part in that," he says.
"We've seen other retail businesses outside of the fuel industry be agile and change their business models to adjust to the environment, going from fixed stores to delivery, or changing what they do to adapt.
"We'd like to see fuel retailers adapt their business models as well in a way that's benefiting consumers and their own businesses in the future, rather than hiking prices which only hurts those people who are struggling to make ends meet."
We're here to help you save at the fuel pump, every time
RAC members get 4 cents per litre off fuel at 78 Puma Energy, Better Choice, Gull and Peak service stations across WA.