15 March, 2022 By: Byron Mathioudakis
Cars become more sophisticated with every model change and most are far more reliable than cars of decades ago. But there are some exceptions.
Over time, vehicle manufacturers have become much better at making their cars more reliable through research and development practices, such as improved computer modelling, durability testing and more advanced materials.
But problems still arise. That could be due to rushed development, problems with components supplied by third parties or general corner-cutting, as manufacturers try to extract as much profit as possible.
In a 2016 report, Australian consumer advocates Choice revealed that two-thirds of all new car owners nationally experienced problems with their cars within the first five years, with nearly 15 per cent of these resulting in nonoperational vehicles.
It must be added that such surveys usually attract responses from dissatisfied people. So the survey may not have picked up those who had issues but were satisfied with the fix. Nonetheless, Mazda, Honda, Toyota, Suzuki and Subaru did best; Holden, Ford, Audi, Jeep and Volkswagen were the worst.
Drilling down into actual models, a survey by research agency Canstar in 2020 asking Australians to rate their most reliable experiences revealed a familiar bunch of winners, including Mazda2, 3 and 6, Toyota Yaris and Corolla, Hyundai i30, Honda Civic and Subaru Outback.
Here are some of the popular mainstream models sold in Australia over the past 10 years which have a worse reliability record than most.
RELATED: Safest second-hand cars under $15k »
RELATED: The least safe cars of the past decade »
Ford LW Focus (2011-2015), Ford WT/WZ Fiesta (2010-2016), Ford BK EcoSport (2013-2016)
While the third-generation, German-developed Ford Focus small car had above-average comfort, safety and handling, the LW series 1 and 2 in that generation suffered from one highly publicised problem: automatic gearbox issues.
Its 'Powershift' DPS6 six-speed dry-clutch dual-clutch transmission (DCT), also fitted to the WT/WZ Fiesta light car and BK EcoSport small SUV, tends to vibrate, shudder and hesitate before engaging gear over time, even when in sound working order. Many failed, resulting in huge repair bills. Associated knock-on issues with engine mounts are also reportedly commonplace.
Over the years, thousands of owners complained to Ford.
As a consequence of this and other related issues, Ford was fined $10 million in 2018. According to the Australian Competition and Consumer Commission, despite knowing the shuddering was a quality issue with the vehicles, Ford frequently told customers that the shuddering was the result of the customer's driving style. Class action lawsuits remain active against Ford, and it has committed to a court enforceable undertaking to review customer requests for refunds or replacement vehicles.
DCTs are highly efficient but complex gearboxes that require specialised servicing. Even with proof of a DCT being properly serviced, we'd recommend car buyers fully research the history of the particular vehicle model they're interested in, or even better, avoid this model altogether.
The extensively facelifted Focus LZ series from 2015 to 2018 (as well as BL series EcoSport from 2017) switched to an entirely different and far-less problematic six-speed torque-converter auto.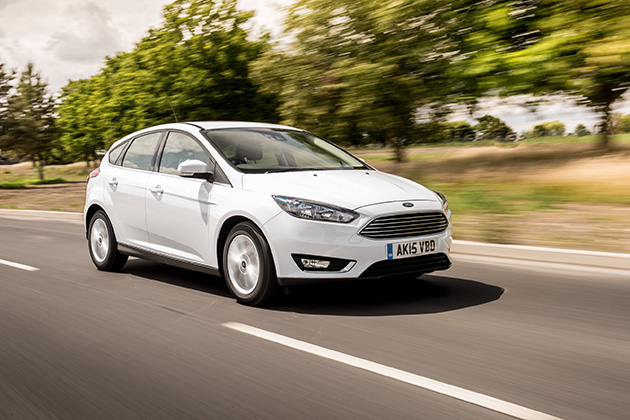 Toyota Prado (2015-2018), Toyota HiLux (2015-2018), Toyota Fortuner (2015-2018)
Over a quarter-million HiLux utes, and the related Fortuner SUV and Prado SUV vehicles, fitted with the 1GD-FTV 2.8-litre (or 2GD-FTV 2.4-litre) four-cylinder turbo-diesel engine, have been caught up in a class-action lawsuit against Toyota for defective diesel particulate filter (DPF) operation.
These filters are designed to capture harmful pollutants such as soot created in the combustion process and burn them off once the system reaches full operating temperature – usually at highway speeds.
However, the DPFs in the affected vehicles were claimed to be defective and had a propensity to become blocked.
It's been alleged that engines then lose power, use more fuel, are louder and work harder, and thus suffer from excessive wear and tear, and intermittently pump out plumes of white smoke into the atmosphere.
While Toyota is meeting the costs and fitting manually activated DPFs to pre-2018 models, as well as extending the warranty of affected models to 10 years where applicable, the lawsuit claims that – among other issues – the steps do not address the fundamental point that these vehicles are defective to begin with. The matter is still in the courts.
Some owners claim that jerky transmissions and clunky tail-shafts are associated with the faulty DPF issue, even when the burn-off is not in operation.
If you drive for more than 30 minutes at speeds of over 80km/h at least once a week, you may not experience these DPF issues. Otherwise, if you commute daily in heavy traffic and/or do only short trips – steer clear.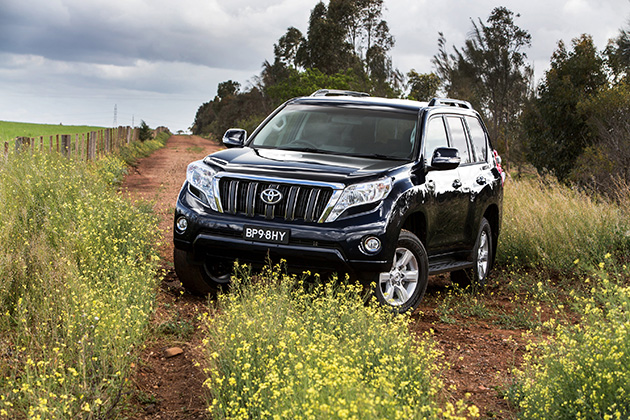 Volswagen dual-clutch transmission (DSG)
As well as Ford with its Powershift DCT issue, Volkswagen's DSG dual-clutch transmission has also been in the spotlight for claimed failures and faults, resulting in lawsuits and other legal action over the years.
One of the larger DSG recalls in recent years has centred around the loss of oil pressure in the transmission, rendering the vehicles undriveable. This led to a recall of more than 100,000 vehicles in Australia alone by 2019, spread among Volkswagen, Skoda and Audi models with the same transmission configuration.
The most common Volkswagen with DSG is the Golf, which adopted this transmission en-masse when the Mk6 was released in Australia in 2009. It was then followed by the Polo, Passat, Beetle, Caddy, Jetta, Tiguan and others. Curiously, by the Mk8's arrival in early 2021, the non-performance grades of the Golf have switched to a regular torque-converter auto, just like most Fords now have as well.
After a spate of bad publicity, Volkswagen Australia has acted to address widespread customer concerns with DSG, though older cars long out of warranty now remain an expensive proposition to repair if anything goes wrong.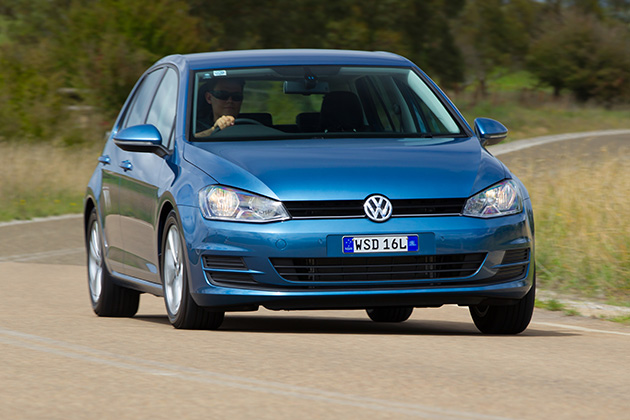 Jeep WK2 Grand Cherokee (2012-2021)
Handsome, spacious and with a go-anywhere reputation, the WK2-series Grand Cherokee proved to be a popular model in Australia.
But one big problem concerns the totally integrated power module (TIPM), which is like the vehicle's computerised brain that controls most electronic functions. In a nutshell, it's been known to go haywire, with reports of stalling engines, faulty starter motors, random power window/central locking failures, broken fuel pumps, intermittent horn/alarm activation, inactive cruise control and a glitchy climate control system. Earlier models also had an auto gear shifter that confused drivers as to whether it was in Park or not.
Other major issues reported include automatic transmission failure or rough/clunky operation in models made before 2016. The Grand Cherokee has been recalled in Australia more than 20 times.
The manufacturer has embarked on extensive servicing improvements in Australia to improve customer service, address reliability concerns and speed up spare parts delivery times. We'd suggest avoiding having to rely on any of that by buying something else.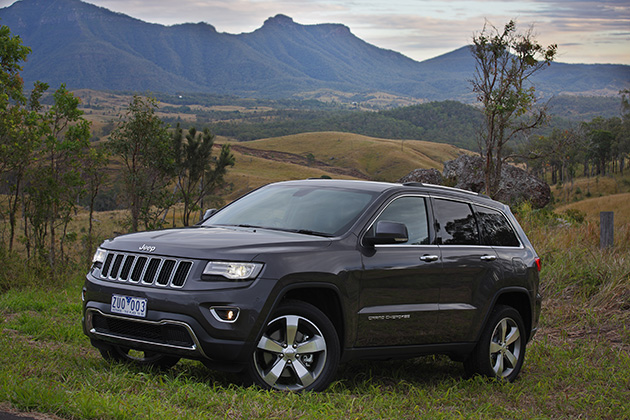 Holden Captiva (2006-2018)
Though benefitting from Australian design input, the Captiva was a GM Daewoo product built down to a price in South Korea, and unfortunately suffered from extensive reliability and quality problems.
Among these are engine troubles, with oil leaks, timing chain failures, camshaft problems and diesel particulate filter issues, as well as transmission breakdowns and electrical system hiccups, due to poor wiring connections and faulty computer body modules that control many of the vehicle's functions. Even the self-diagnosis system often threw up incorrect codes.
The cost of sorting out a sick Captiva can often eclipse its worth. Given that the workmanship is poor and the interior presentation cheap, our advice is to steer clear.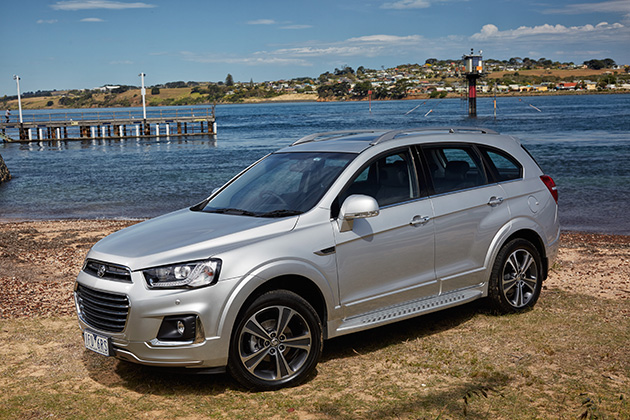 Holden Cruze (2009-2017)
Like its Captiva big brother, the Cruze was created in South Korea by what was formerly GM Daewoo, as an inexpensive global small car. And the cost cutting showed, even in the Holden-made JH series built in Adelaide from 2011.
Early models suffered from transmission failures, including in the ability to select gears. The 1.8-litre engine is known for oil leaks and electrical issues, especially with glitchy sensors. The 1.4-litre turbo engine is prone to water pump failures and coolant leaks, which of course leads to overheating. And the optional 1.6-litre turbo that came later is known for its turbocharger woes.
Would we buy a Cruze (or indeed the Captiva, Trax or TK/TM Barina that are also ex-Daewoo) now that Holden is no longer an entity? No. The engineering quality isn't on par with the corresponding Australian-developed VE/ VF Commodore, and with no direct dealership contact, we don't hold out hope of obtaining the service and back-up you'd find from other brands.
Nissan Pathfinder (2013-2021), Nissan X-Trail (2014-2021), Nissan B17/C12 Pulsar (2012-2016)
What do these three wildly different Nissans built in different countries have in common?
They are all offered with a continuously variable transmission (CVT) – an automatic gearbox with a belt between two variable-diameter pulleys instead of gears.
The issue is that the belt – steel in the X-Trail and chain-driven in the Pathfinder – may wear prematurely or start slipping, resulting in shuddering and vibrations, that can lead to damage and breakdown which is costly to repair.
To Nissan's credit, most of the fixes are carried out quickly and at no cost to the owner, so a careful inspection by a qualified mechanic should provide peace of mind when buying used.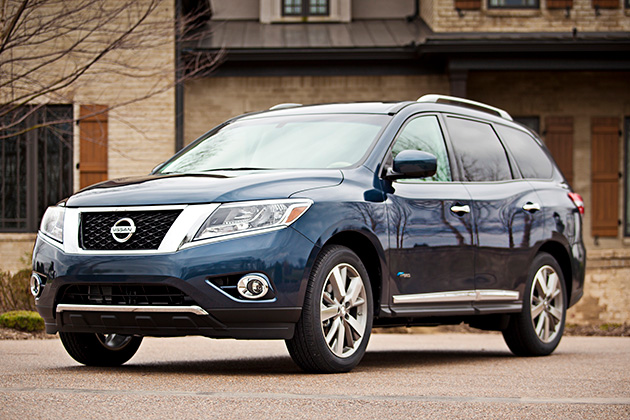 Why we only insure safer cars


The safer the car you drive, the better the potential outcome in a crash. That's why we took our commitment to road safety one step further by choosing to not insure or finance any vehicle that was built in 2012 or beyond with an ANCAP rating of less than 4 stars.
We want to help make WA roads safer for everyone.