Looking for a used car that's safe and affordable? We've made it easy for you.
When the time comes to update a vehicle, most car buyers opt to buy from the second-hand market. In fact, approximately 75 per cent of Australian car buyers purchase used rather than new vehicles.
But as the latest Used Car Safety Ratings show, it's all too easy to mistakenly choose an unsafe used car.
Of the 378 used vehicle models rated for safety in Australia in 2021, more than 60 per cent had a rating of only 3-stars or less.
RELATED: The 10 cars that failed us »
RELATED: What happens to the human body in a crash »

Newer vehicles are generally safer than older ones, offering safety features and technologies that will reduce your chance of being killed or seriously injured in a crash.
To put this in context, if you were in a crash in a 1990 model vehicle, your chance of being killed or seriously injured is 60 per cent higher than if you were in a 2019 vehicle.
But age isn't the only consideration, as some newer cars are far less safe than others. That's why knowing the safety rating of the vehicle you're thinking of buying is essential.
Light and small car classes had by far the highest proportion of poor and very poor performing vehicles in the Used Car Safety Ratings (UCSR). This reflects both the role vehicle mass plays in determining the UCSR, with lighter vehicles performing worse on average, as well as the safety specification of these vehicles, which is often poorer with features such as airbags more likely to be optional on older models.
On average, the driver of a 1-star rated vehicle is around 2.5 times more likely to be killed or seriously injured than the same driver in the same crash driving a 5-star rated vehicle.
Fortunately this year's ratings show the number of highly rated used vehicles is growing, with 52 cars scoring the top 5-star rating and a further 54 scoring 4-stars. Of the 5-star cars, 29 also received a 'Safer Pick' rating, for providing excellent protection to pedestrians, cyclists and occupants of other vehicles.
To determine the safety scores, the 2021 Used Car Safety Ratings analysis looked at almost nine million vehicles involved in real-world crashes. The ratings of 1 to 5-stars give you an indication of how well each vehicle would protect its driver in a crash.
15 safest used cars under $15K
Using the annual Used Car Safety Ratings guide, we've found 15 cars with a 5-star rating that are priced under $15,000*.
Volvo XC90 (2003-2015) From $6,000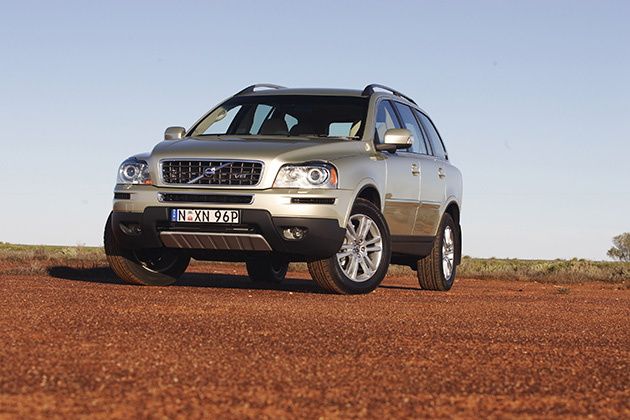 Pros: Well-appointed interior which is also roomy and well-suited to families – built-in rear booster seats.
Cons: Maintenance can be expensive, handling not up to its Euro counterparts like BMW X5, Audi Q7
Toyota Camry (2011-2017) From $8,000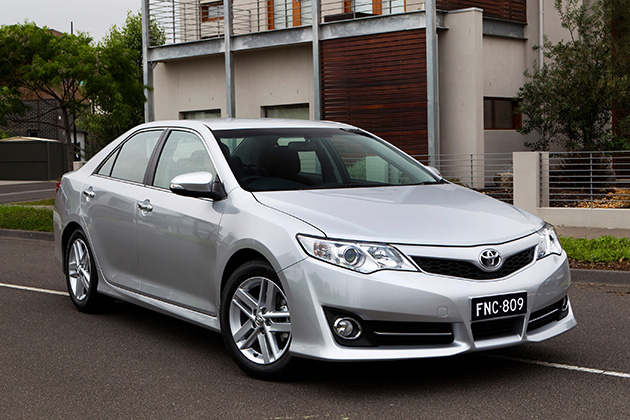 Pros: Good resale, reliable. Hybrid models have good driving dynamics and fuel economy.
Cons: As per the Prius, hybrid battery can wear causing petrol engine to run more often.
Nissan Murano (2009-2015) From $8,500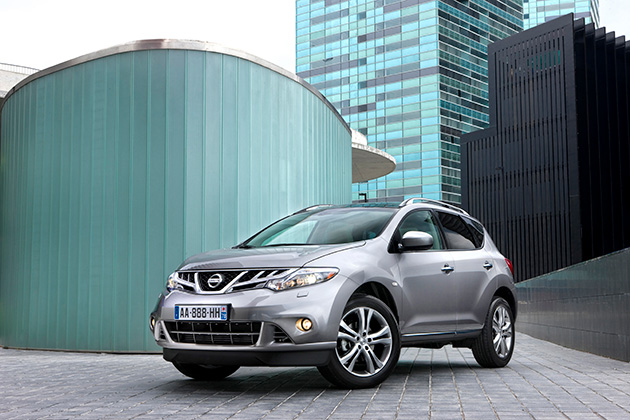 Pros: Smooth, quiet V6 petrol engine, all-wheel drive, well-featured interior.
Cons: Needs premium petrol. Check condition of CVT transmission.
Audi A3 (2004-2013) From $10,000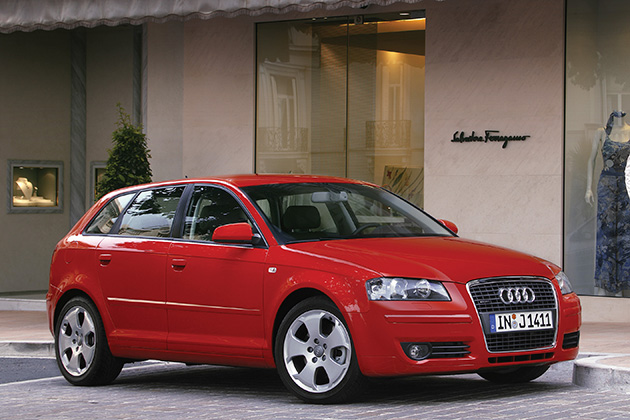 Pros: Well-featured and refined interior, now fully depreciated, great to drive, especially sports models.
Cons: Maintenance can be expensive and may have been skimped on by previous owners.
Ford Kuga (2013-2016) From $10,000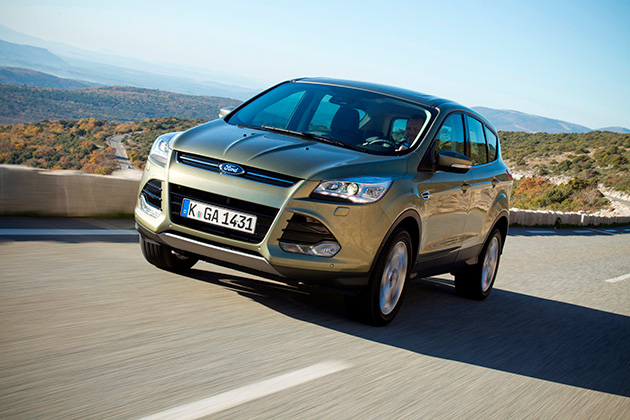 Pros: Advanced features for age such as auto park and motion-sensing boot opening. Perky performance.
Cons: Earlier 2013 models with 2.5-litre turbo petrol can be thirsty. Petrol versions need premium fuel.
Kia Carnival (2014-2019) From $10,000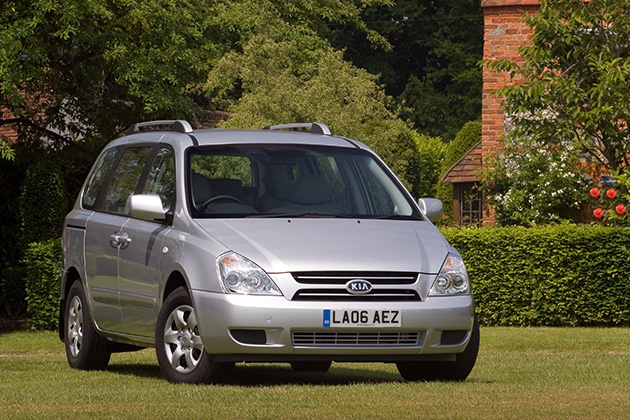 Pros: Hugely spacious, flexible interior. Side sliding doors. Good visibility for driver, easy to handle, reliable.
Cons: Fuel consumption and front tyre wear rate on petrol models. Interior can wear quickly.
Subaru Forester (2012-2019) From $10,000
Pros: Excellent off-road ability for a mid-sized SUV, all-wheel drive all the time, good resale.
Cons: Six-monthly servicing for some models, possibility of damage from off-roading.
Hyundai Santa Fe (2012-2018) From $11,500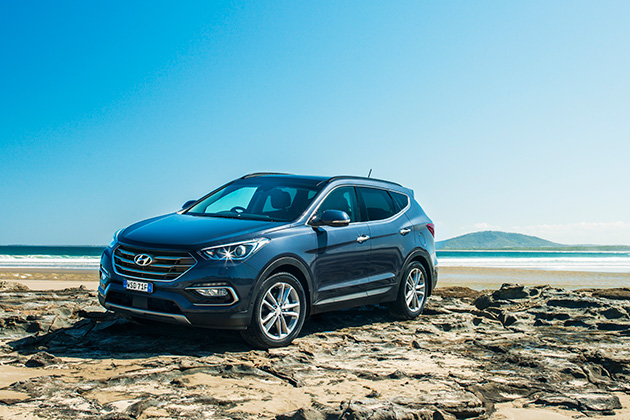 Pros: Seven-seat interior flexibility, reliable, affordable to own, loud diesel in earlier models.
Cons: High rate of front tyre wear in petrol front-wheel drive models, hard interior plastics on some variants .
Nissan Pathfinder (2005-2019) From $12,000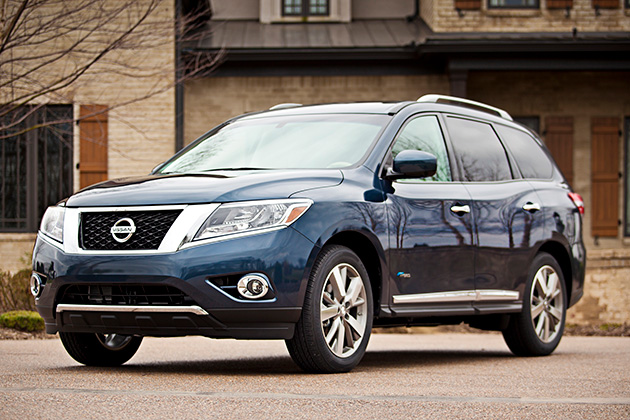 Pros: Proven, albeit aging mechanicals in pre-2013 models, car-like refinement in post-2013 models .
Cons: CVT reliability and thirsty V6 petrol engine in post 2013 models, watch out for four-wheel driving damage .
Subaru Liberty/Outback (2009-2014) From $12,000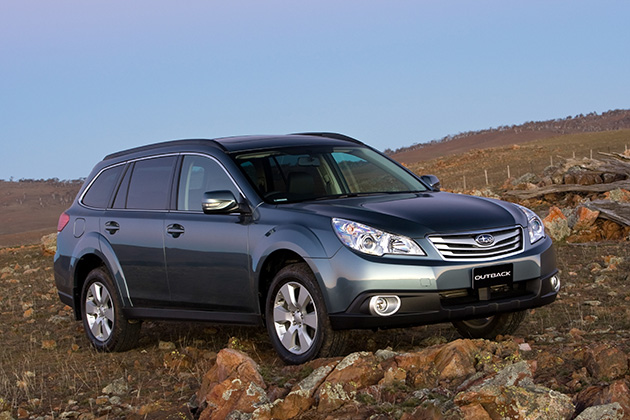 Pros: Full-time all-wheel drive, good handling. Outback does SUV job without looking like one.
Cons: Lighter towing capacity than some competing SUVs, six-monthly service intervals for some models.
Toyota Prius 3 (2009-2016) From $12,500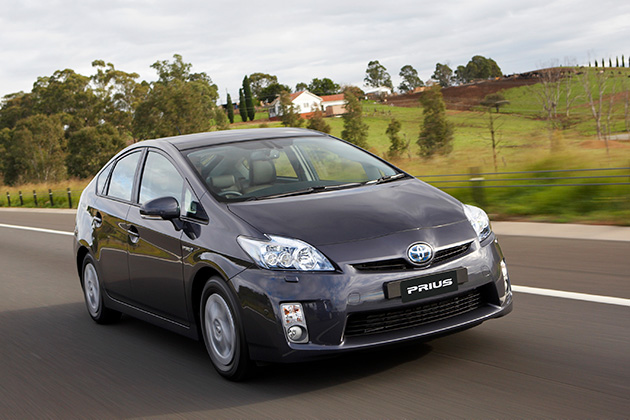 Pros: Still quite fuel efficient at this age, and an affordable way to get into an electrified vehicle.
Cons: Hybrid battery in older models will have suffered some depletion, meaning more frequent petrol engine running.
Subaru Impreza/XV (2012-2016) From $13,000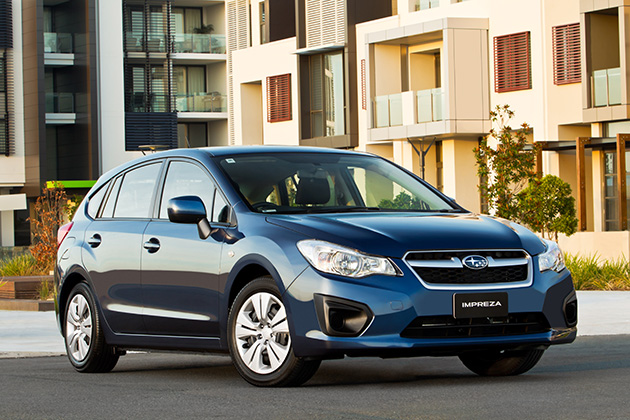 Pros: All wheel drive standard on all models, reliability, good handling.
Cons: Servicing requirements often more frequent (every six months).
Holden Colorado (2012-2019) From $14,000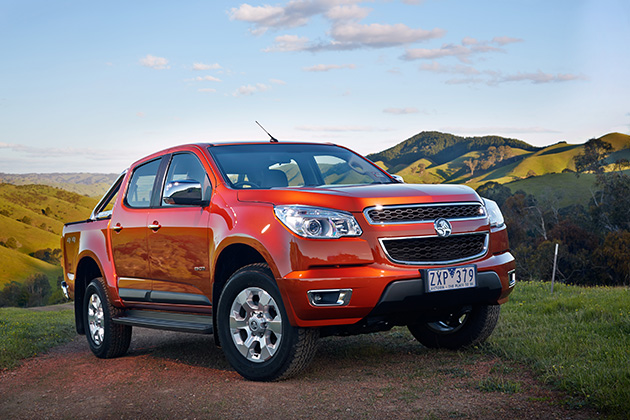 Pros: Many variants to choose from, most rated to tow up to 3500kg. Big safety improvement from pre-2012 models.
Cons: Lighter towing capacity than some competing SUVs, six-monthly service intervals for some models.
Holden Commodore VF (2013-2017) From $14,000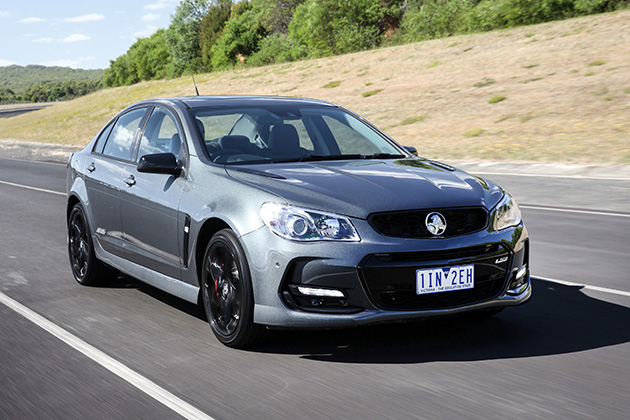 Pros: Roomy inside, proven mechanicals, excellent handling and performance.
Cons: V6 engine sounds harsh, infotainment technology beginning to age.
BMW 1 Series (2011-2019) From $15,000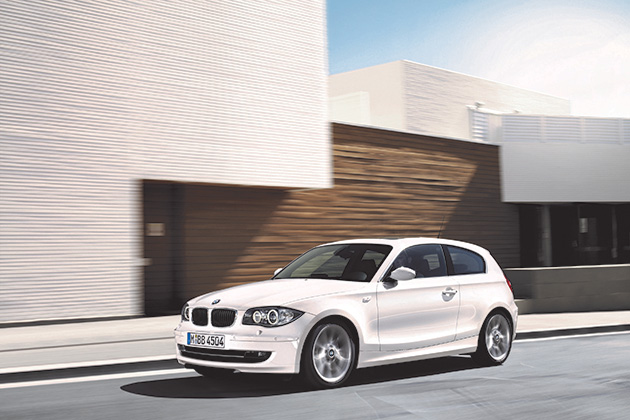 Pros: Economical, sporty rear-drive handling characteristics, well-equipped and refined.
Cons: Cost of parts and maintenance. Tyres may be more expensive than in mainstream cars .
*Prices sourced from publicly available used car listings, September 2021.
Last updated: October 2021
Why we only insure safer cars
The safer the car you drive, the better the potential outcome in a crash. That's why we took our commitment to road safety one step further by choosing to not insure or finance any vehicle that was built in 2012 or beyond with an ANCAP rating of less than 4 stars.
We want to help make WA roads safer for everyone.