22 June, 2017 By: Jessica Zoiti
Two WA locals prove electric vehicles can go the distance with a pioneering 5400km cross-country journey across our vast state.
S
omeone always has to go first: the first people to cross from the east coast to the west, the first to put up sign-posts around WA and now the first to travel from Perth to Broome in an electric vehicle (EV).
Local EV enthusiasts Rob and Robin can lay claim to this particular first, after completing the 5400km epic trip, charging their Tesla along the way using only the power sources they could access.
In doing so, they've proven wrong many who say there's no place for EVs outside of the metro area.
Challenge accepted
It was the doubters that spurred the couple to make the 13-day journey north along the WA coast and back in their electric
2015 Tesla Model S
four-door sedan.
"People were saying 'you can't do that!', but I knew we could," says Rob. "It became a challenge to prove we could and I thought we could actually do it quite easily."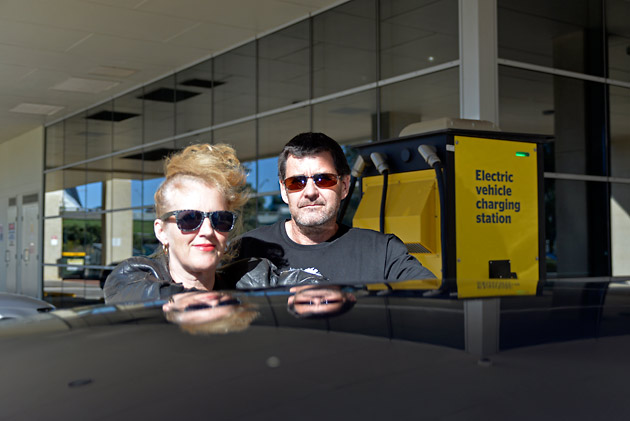 Why the EV was up for the journey
With his Tesla S having a range of up to 450km on one charge, Rob had calculated that to drive the length of the WA coast, he simply needed a power supply every 400km or so.
Which was easier than it sounds - EVs can be recharged from any power source, even a basic household 10Amp plug.
Other than that, it was simply a matter of enjoying the ride.
"Cars with electric motors perform just as well, if not better, than cars with internal combustion engines (ICE), which run on diesel, gas or petrol.

"[The Tesla S] is equipped with two AC electric motors with a total output of 515kW. This provides a zero to 100km/h acceleration time of 3.3 seconds, that's faster than a Lamborghini Huracan Spyder," he says.

"So the trip wasn't hard. What we had to do was the pre-planning. We got on the phone and made calls to places along the way to encourage people to sell their electricity to us.

"This was actually the hardest part of the process, explaining that there is such a thing as an EV and it can be driven long distances. If they didn't have any knowledge of EVs, it was like turning up in a DeLorean back in 1955!

"But that was kind of part of the journey – to educate people as we went along."

However they found no shortage of willing electricity suppliers, many insisting that Rob and Robin come and recharge for free.

"It was nice of them but it was important that we offered money for the charging, because as time goes on and they get more electric cars passing through, they're going to need to take money for their electricity," Rob says.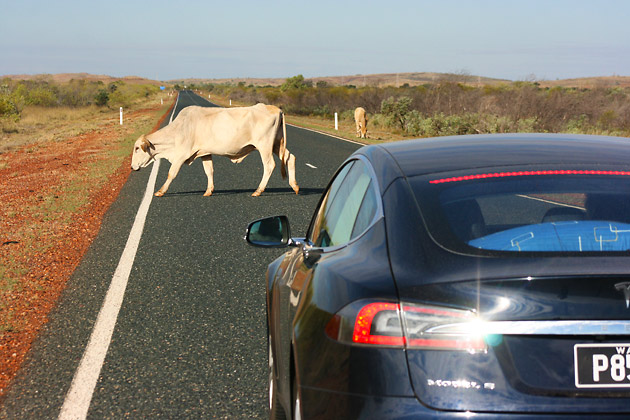 Community involvement

Offers of free charge-ups were just the start. Rob says part of the joy of the trip was the enthusiasm they found from strangers who went the extra mile to help make the drive successful.

"The Mayor of Carnarvon was really, really good to me," he recalls. "He actually put in a three-phase power point at his premises so I could charge the car [more quickly].

"One of his friends put in a Tesla connector at his motel. He'd heard about the technology and asked me if he could get one [connector]. I told him to ring Tesla and they sent one right out. For free. It's worth around $1500."

Then there was the top bloke in Port Hedland.
"I just couldn't find anywhere to recharge in Port Hedland – I was just getting absolutely nowhere. Then this big guy wearing a North-West car club t-shirt came up and said, 'Mate, I didn't think I'd see one of these [a Tesla] up here.'
I explained the situation and without saying a word, he pulled out his phone, rang a mate who owned a local hotel and we were able to go there to charge up."
---
Enjoying this article?
Sign up to our monthly enews
---
The trip has sparked an interest in regional accommodation operators and roadhouses, like the Whim Creek Hotel, which is halfway between Karratha and Port Hedland, to improve their power supply so future electric travellers can recharge quickly.
Rob is working with other Tesla and EV drivers to continue expanding WA's charging station network.
"We're planning to improve the system so people don't have to ring ahead to get a charging point – they can just pull into a location, plug in and do their stuff. We want to make it convenient and easier for others to do their road trips like we did."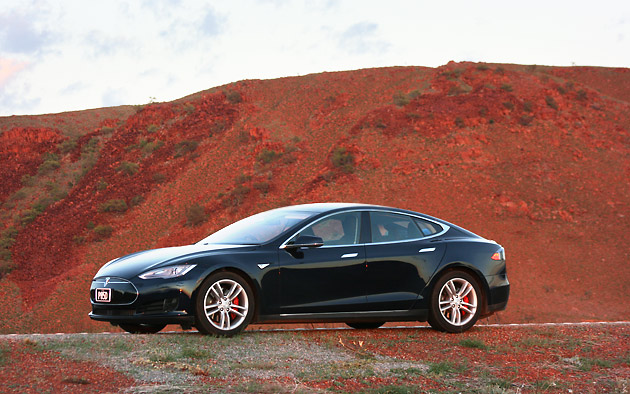 *Names changed for privacy.
Rob and Robin's Tesla S at a glance:
It has a central 17-inch touchscreen that controls all functions.
The car has a full-time internet connection that allows improvements to the car via a download similar to updating an iPad. Tesla also provides Spotify free for the life of the car.
The car uses recyclable lithium ion battery packs.
The batteries can be charged from any power source, even a basic household 10Amp plug. Rob's car is mostly charged at home using rooftop solar power.
The car is equipped with two AC electric motors with a total output of 515kW.
It travels up to 450km on one charge and has an eight-year unlimited-kilometre warranty covering both the drive train and battery.
Rob's car has now travelled more than 85,000km at an average of almost 1000km per week.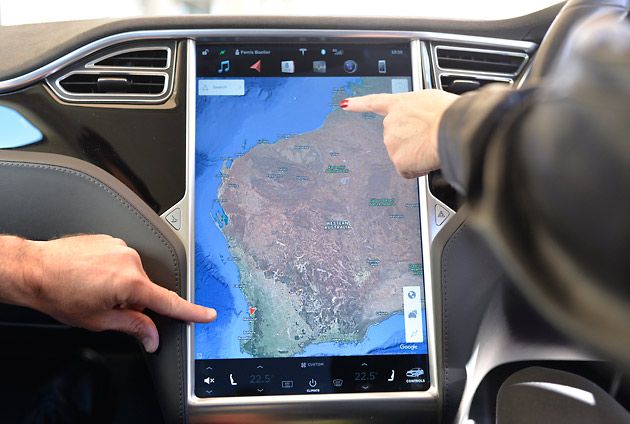 Image credits: Clayton Jauncey, EV owners Rob and Robin
Enjoy this story? Get more of the same delivered to your inbox. Sign up to For the Better eNews.
Go electric and save on RAC comprehensive car insurance
Looking for more reasons to make the switch to an EV? It could save you money. RAC's Less Emissions Mission program rewards EV owners with discounts of up to 25% on comprehensive car insurance, discounted finance rates with RAC Finance and savings on RAC Auto Services.