5 November, 2019 By: Jane Hammond
While many Australians continue to aspire to the "Great Australian Dream" of a 4x2 with a big backyard, there are new ways of doing things.
Ever wondered what it would be like to have your social, work and home lives bundled into one? That is the philosophy behind a new form of communal living known as co-living that has been growing in popularity overseas and is now available in Perth.
Affordable social living
The Tide in Scarborough is a co-living and co-working space that houses more than 45 people in a refurbished 4-star resort across the road from Scarborough Beach. Residents have their own space but share communal areas and live in a community that is designed to break down social isolation and provide an affordable housing option.
The idea is the residential equivalent of co-working spaces in Flux, fspace or Spacecubed that bring creatives, freelancers and start-ups together in shared office spaces. The difference in this latest twist is that you can live and work in the same shared space.
Couples and singles have embraced the concept of affordable social living at The Tide with occupancy rates sitting at more than 93 per cent.
Project manager Richard Pappas from Celsius Property said the idea behind the development was to test the concept of co-living in Perth.
"The co-living philosophy is new to Perth and Australia but gaining considerable traction around the world," Mr Pappas says.
"Co-living is about affordability, security, flexibility and social interaction."
Residents sign up for between one and three months but can renew their lease and stay on.
The idea was originally targeted at millennials but has attracted a wide range of occupants from young people moving out of home for the first time, to international students, digital nomads and retirees.
A range of social events are on tap ensuring that residents can get to know their neighbours and collaborate on work or life projects.
International trend
The concept of co-living has taken off in cities around the world. One example is Sun and Co in Spain, where digital nomads and other location-independent professionals live and work in a shared space on the Mediterranean coast while taking time out to explore the region and make friends.
Spokesperson for Sun and Co Sienna Brown says while technology has allowed us to connect to one another more readily and has led to the rise of remote work, it has also left many people feeling isolated and lacking real human connections.
She says co-living helps people to meet face to face and can break down the social isolation that many remote workers experience. Residents generally stay between three weeks and a month at a time.
"As human beings, we have this intrinsic desire for connection, especially with those who share similar core beliefs and values with us," Ms Brown says.
"When you live and work under the same roof, it creates accelerated experiences where you're able to connect with people in two days that might take two weeks or even months in 'normal circumstances'".
"One of the biggest factors that drew people to what we do here is the strong sense of community that normally isn't found in other spaces."
Enjoying this article? Check out:
A glimpse at the world's smartest neighbourhood »
The changing shape of WA's homes »
Loneliness epidemic
In January this year the World Economic Forum heard evidence that 40 per cent of people aged under 25 reported feeling lonely. In the UK studies show that people aged between 16 and 24 report feeling lonely more often than those over 65.
The UK's Office of National Statistics also noted that people who never chat to their neighbours were 43 per cent more likely to feel lonely than those who do.
As Ms Brown suggests, co-living could be one way to help solve this loneliness epidemic.
Pet sitting
Co-living is not the only way that people are tackling housing affordability and the desire for a different way of living. House sitting is also becoming a popular way to save on rent while enjoying the company of pets and the luxury of a well-established home.
Mike Matthews owns his own pet sitting business, Perth House Sitters, and after eight years of pet setting says he has a "healthy bank balance." While his service is free, he has not had to pay rent in those eight years and every year spends an average of just 10 days without a free roof over his head.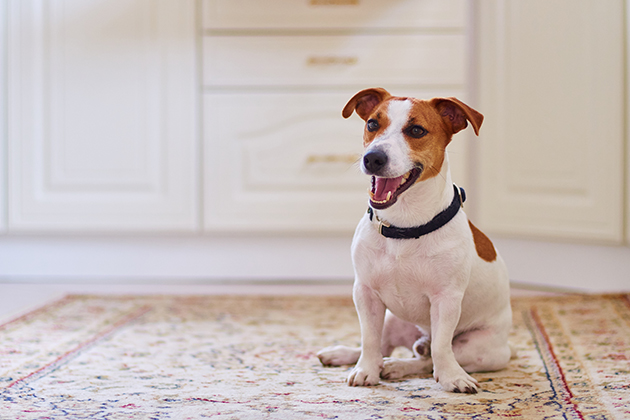 Mr Matthews says he loves pet sitting and many of his clients are repeat customers. He is not keen to buy a house and enjoys the flexibility and constant challenge of caring for different animals in different homes. He says he will keep doing it as long as he is physically able.
"I enjoy this so much. It keeps you mentally sharp and physically fit."
Demographic trends
Despite these trends in more alternative living arrangements, demographer for ID Consulting Glenn Capuano said the Great Australian dream of home ownership was not going away anytime soon, and the majority of us would continue to live in homes we owned or were buying for at least the next 25 years.
"Australia-wide we are seeing an almost-even mix of the three major housing tenure types, which are full home ownership, mortgages and rentals," Mr Capuano says.
"Over time we have seen a move to more renting but interestingly in Western Australia we are seeing the opposite with more people buying their own home than renting."
Mr Capuano said group housing, the category covering co-living was still only a small segment of the housing market, and that census data indicated it was unlikely that we would "radically shift" to more communal living in the next few decades. But he noted that it had increased slightly in the last census.
"In the next 25 years we forecast that we will see more long term renting and mortgages starting later in life, but I don't see the dominant form of home ownership changing too much.
"The majority of the Australian population are still home owners, either full home owners or with a mortgage, it's just that the mortgages tend to last a bit longer and start a bit later in life now."
He sees the biggest trend in housing in the next few years as being an increase in the number of people who will be living alone and for longer periods of time.
Enjoy this story? Get more of the same delivered to your inbox. Sign up to For the Better eNews.
Image credit: Spacecubed, Sun and Co., The Tide.