11 November, 2019 By: Vanessa Pogorelic
In the race to become a more modern city, 1970s Perth became renowned for it's colossal concrete monoliths and big, blocky public buildings. But would we miss them if they disappeared?
The Public Transport Centre in East Perth is a local landmark that's hard to love. From the outside, this brown brick monolith stands in a bitumen wasteland enclosed by wire fencing. But at the time it was built in 1976, its design was considered ground-breaking both inside and out.
The centre is a classic example of the brutalist style of architecture that took such a hold in Perth during the 1960s and '70s that we became renowned for it across Australia and even internationally.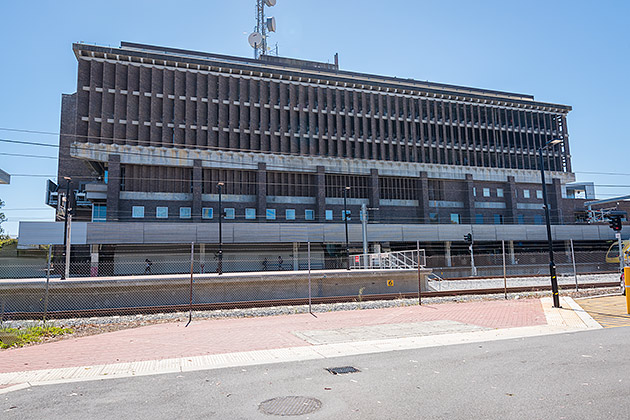 Brutalist buildings typically have a very heavy and imposing appearance and are often made of poured concrete, though some also incorporate brickwork. Whatever the materials used, they have a very blocky appearance and have largely been criticised as being harsh and uninviting.
So, why did this design style take such a hold in WA?
Boom times and the birth of brutal Perth
Perth's mining boom of the 1960s sparked a building boom across the State that lasted for two decades.
The '60s was the period during which many of Perth's historic buildings were demolished to make way more for modern styles.
At the time, WA's Public Works Department was responsible for producing many public buildings in the brutalist style.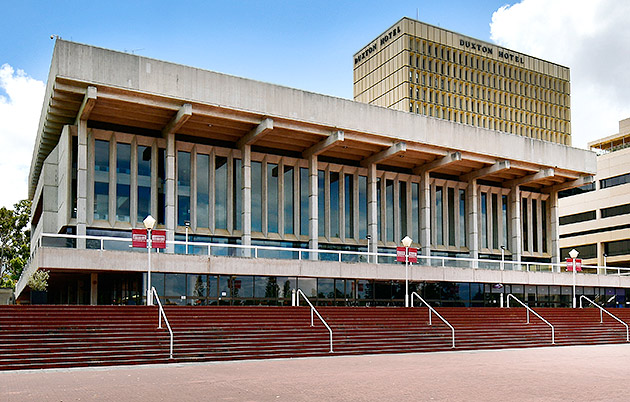 Dr Annette Condello from Curtin University's School of Design says the Department was out to produce public buildings that were efficient and would stand the test of time in terms of their durability.
"They were definitely producing very functional buildings. I think it was a consequence of the time."
Condello worked with local architect Tony Brand who was renowned for his brutalist designs, including the East Perth transport centre. Although Brand's work was revered by his peers, she says many locals felt these buildings were unattractive.
"Even I thought they were ugly at the time. I've always had a love hate relationship with brutalism. But Tony Brand was very ahead of his time and he was very inspirational to other architects in Perth."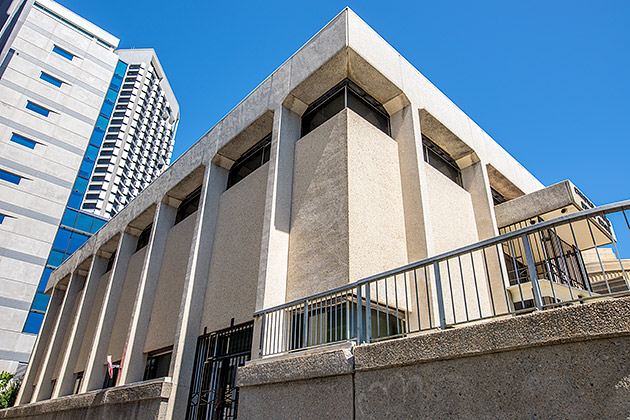 She says one of Brand's buildings at Hale School in Wembley Downs was among the first buildings to kick-start the trend in WA.
"The Hale School Hall was one of the first brutalist buildings in Perth and possibly the first within Australia. It was born in Perth really and then spread to the eastern states," Condello says of the Australian style of brutalism.
Two building materials in plentiful supply in WA at the time also lent themselves well to this style of building.
"Concrete became cheaper and there was also a glut of clinker bricks, especially in the 1970s. So, you had lots of concrete and lots of clinker bricks."
The perfect storm for a brutalist assault on Perth.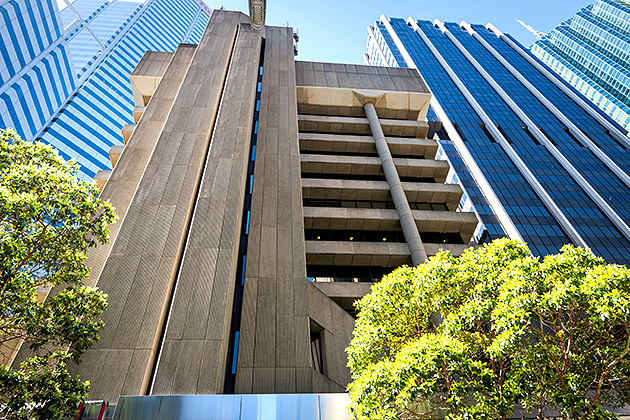 Understanding the ugliness
Art Gallery of WA curator Robert Cook, a proponent of brutalism, feels these public buildings are misunderstood and largely ignored.
"It's a hidden architectural style here. It's a bit reserved. These buildings are always overlooked, probably because of the expectation that a modern building should be something else. We probably take them for granted because if you grew up here you saw them all around the place."
Cook has curated the 'Perth Brutal' exhibition at the Art Gallery to celebrate the 40th anniversary of the gallery building – one of Perth's most renowned examples of brutalism.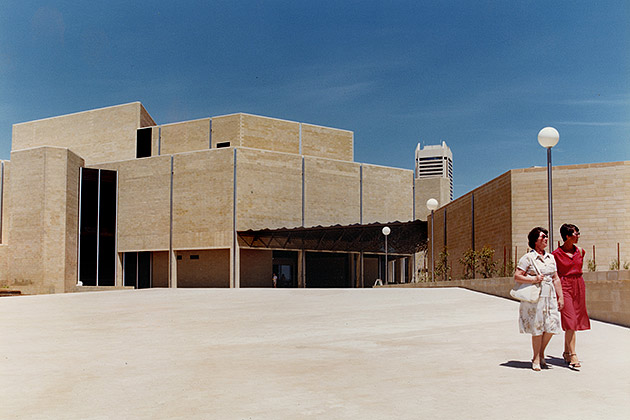 He says the building is recognised internationally as an example of WA's particular style of brutalism, which he explains is somewhat more subtle than other international styles.
Cook says this contemporary style took hold at a time when WA was finding a more modern identity.
"In the '70s there was the mining boom. There was all this money around but how was it going to be used? So [the building boom] became about Perth growing up and being a fresh, bright place.
"You look at some of the structures the WA Public Works Dept built then and yes, they're functional, but they're not just facilities. They were also beautifully composed and balanced."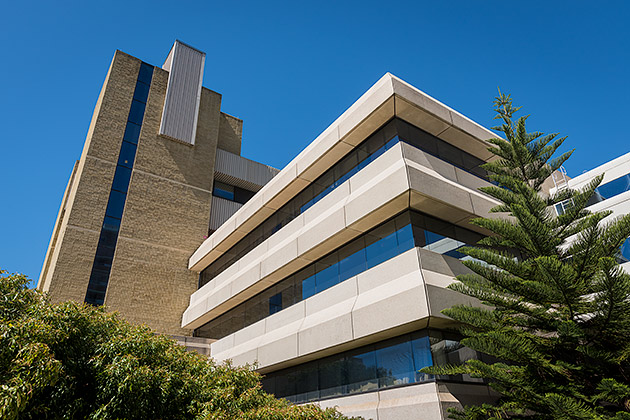 While Cook says these buildings weren't and still aren't well understood, he's feels they do have a place in our city's history and with so many having already been demolished, it would be a shame if we repeated the mistakes of the past.
"I think in about 20 years we'll look back and think 'oh what did we do'."
Annette Condello agrees.
"There needs to be more exposure of the importance of these buildings. In Sydney and Melbourne, you constantly hear they want to rip down brutalist buildings, but we have fantastic gems here in Perth. I think we need to consider keeping them."
The exhibition 'Perth Brutal: Dreaming in Concrete' is on at the Art Gallery of WA until 17 February, 2020. Entry is free.
Defining Brutal
The word brutalism doesn't refer to the harsh appearance of the buildings but is derived from the French béton-brut, meaning raw concrete.
Uncover more of your own city and State
There's plenty to explore in our own backyard, and as an RAC member you get access to a range of discounts and special offers on things to see and do in Perth and around WA.