Tree planting season has always been a much-loved part of RAC's community volunteering program. Each year, RAC staff have the opportunity to swap their desks for the great outdoors by volunteering their time at various tree planting events across the Perth metro area.
This year, we upgraded our tree planting season. For the first time ever, RAC staff were joined by RAC members at two tree planting events as part of our new community volunteering program.
Tree planting has many benefits, and we wanted to invite our members to experience them firsthand with us. Not only does it help to achieve our vision for a sustainable WA by offsetting vehicle emissions and absorbing pollution, it's also a great way to connect with nature and meet new people while making a lasting impact on the environment.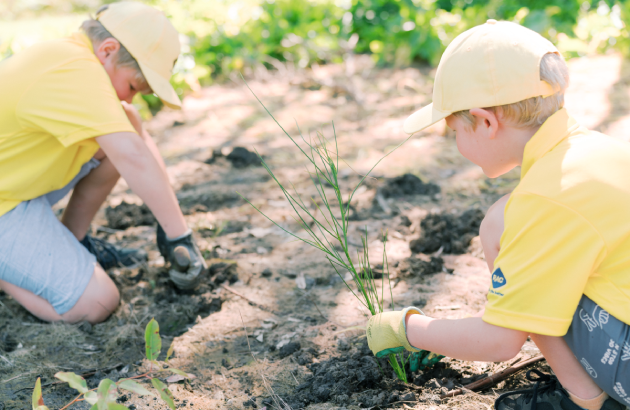 What we achieved:
RAC's community volunteering team worked with Volunteering WA and Armadale Gosnells Land Care Group to run two free tree planting events. The first event took place in the colourful surrounds of Araluen Botanic Park on Saturday 26 August, followed by a second tree planting event at the scenic Thornlie River Park on Saturday 9 September.
Across both events, we were joined by a total of 80 RAC employees and members who worked together to plant an impressive total of 6,000 native seedlings. Proving there is no age limit to tree planting, the events were enjoyed by toddlers, grandparents, and everyone in between.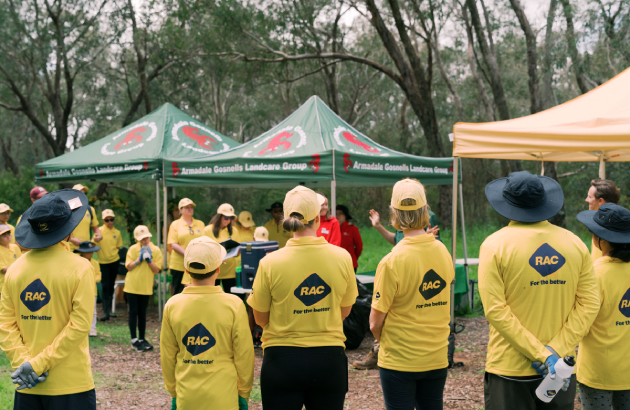 Did you know?
The revegetation of cleared land helps to reduce the amount of greenhouse gases entering the atmosphere, due to carbon remaining stored within trees as they grow. Pollutants from vehicles can directly impact our air quality, environment, and health. Tree planting is just one of many ways RAC is working to offset and reduce these harmful emissions to make our air cleaner and healthier.
What's next?
We're planning to provide more opportunities for RAC members to help us lead the way in creating safer roads, sustainable transport, cleaner air, and better-connected WA communities. Stay tuned for more information!
To find out more about how RAC is driving change in the WA community, click the button below.