Since 2021, we have been helping improve community access and connection through our Reconnect WA initiative. This initiative provides up to $1 million to Local Governments each year to help them deliver community-based projects which revitalise streets and public spaces.

So far, we have supported 22 projects with 20 local governments across WA, totalling $1.9 million in funding to proudly co-design place enhancements and run events with thousands of Western Australians. This is just one just one of the ways we give back to the WA community.

2022 was another busy year with the launch of a further seven Reconnect WA projects across the Perth metropolitan area and regional WA. These projects include:

Shire of Coorow – Community Fresco
Adding a colourful pathway, mural, seating areas and beach matting for wheelchair access to the beach in Leeman.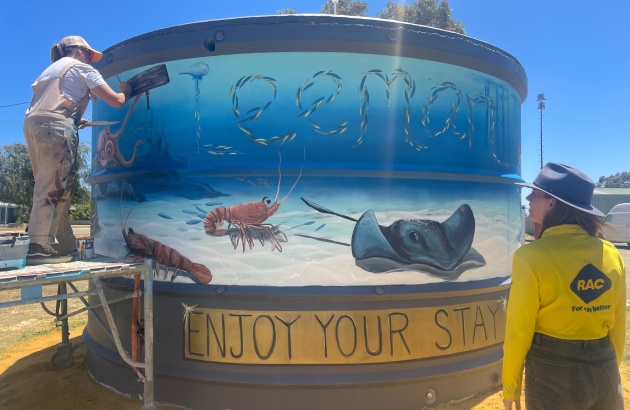 Shire of Katanning – Community spaces
Pop-up community spaces with street arts, greenery and furniture to host local events including a Community Games Day and Talent Night.
Town of Bassendean – Power to the People
Redesign and activation of the high street in Bassendean, closing part of the road to create a temporary pedestrian friendly community space.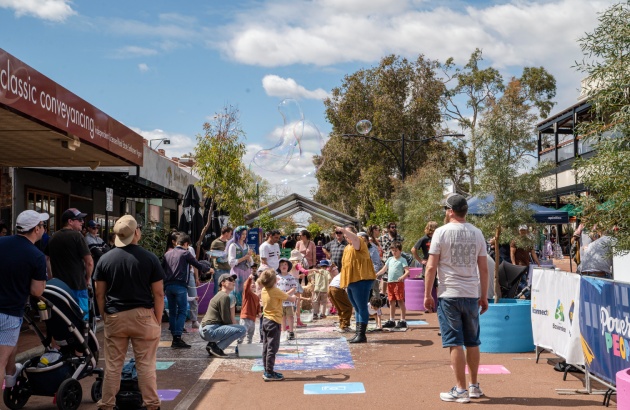 City of Vincent – Pedestrian Plaza
Temporary pedestrianised plaza with seating, tables and play elements and a new permanent footpath to make it easier and safer for pedestrians to walk along Beaufort Street.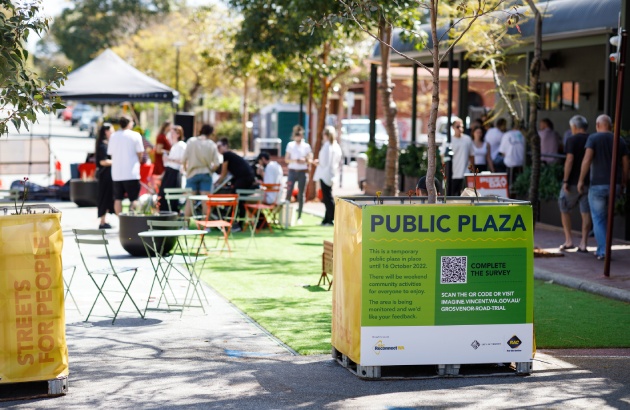 Shire of Trayning – Transformation Project
Murals, raised seating, play elements and a sensory garden to transform the Don Mason Community Centre.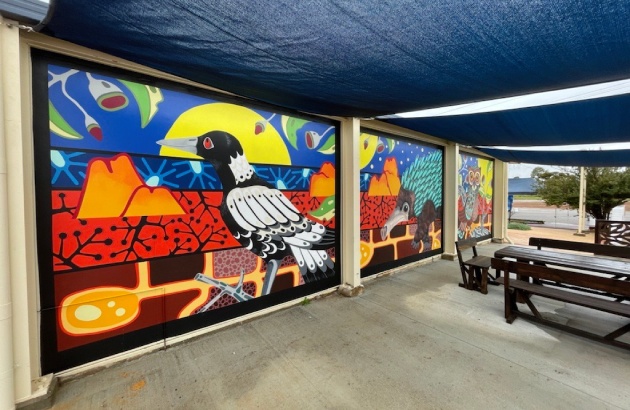 City of Bayswater – Morley Revitalisation
A revitalised Morley town centre with a new community space in front of the Morley Library, an alfresco activation space to service the eateries at the corner of Walter Road West and Wellington Road, and improved wayfinding through the area along Progress Street.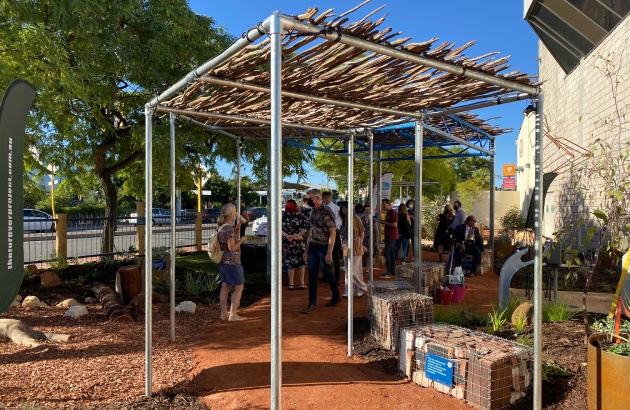 City of Canning – Hillview Hub
The Hillview Park and streetscapes upgrade included a new nature play space, hard court and outdoor fitness equipment, enhanced shopfront areas to allow for alfresco dining, and new pedestrian crossings, street upgrades and narrow traffic lanes to improve access between the park and shops.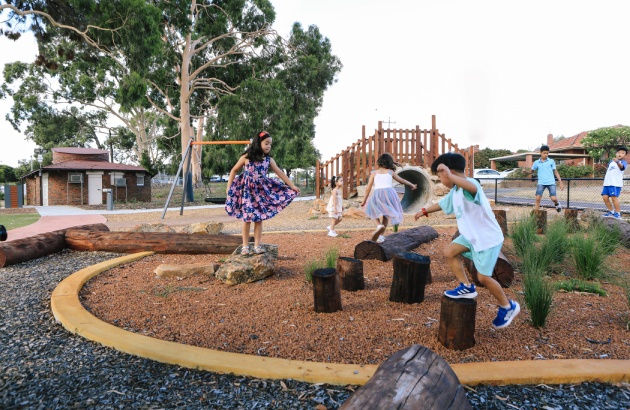 We're excited to be announcing our third round of Reconnect WA soon where we'll be working with new Local Governments to deliver even more projects to help create a better connected WA.
To find out more about Reconnect WA, click the button below.