Buying a car
Buying your first car is exciting. It's also a big decision, so don't rush. Follow our simple steps to choose the right car for you.
The only thing more exciting than learning to drive is actually buying your own car. But with so many options, this can be the hardest part!
From safety and cost (not to mention whether you actually want to be seen driving it), there's a lot to take into account. Where do we even start?
Step 7
Do your research
This can be the hardest part –there are so many options! Some general research will help you understand what you're really looking for. The more you know, the easier it will be to choose the right car for you. Below are some simple things to research:


Just like the best way to be safe while driving is to get heaps of experience, the best way to choose the right car is to know what you're talking about.
First thing is to figure out what you're actually going to be using the car for. Is this car for driving through the suburbs to get to uni? Or are you planning on spending your time surfing up north?
Here's some features you need to consider:
Should it be

automatic or manual?

Should it have two or four doors?

How many seats do you need? (how many passengers will you have regularly?)

Do you need two wheel or four-wheel drive? (will you go off road?)

What type of fuel will you use? (Petrol, Hybrid, Electric or diesel?)
Step 8
A safe car is a good car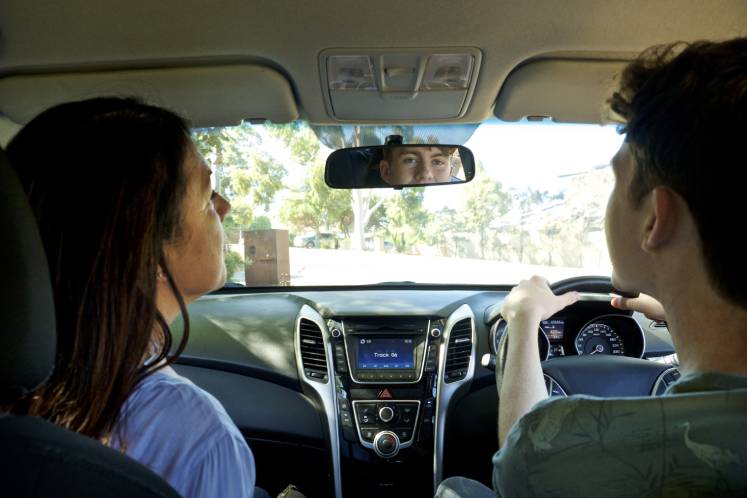 Another hugely important factor you need to think about is safety. The age of a vehicle and its safety rating is critical.
How much does it matter? Well, the older the vehicle, the higher the probability of a fatal injury in the event of a crash, and, if you're driving a car with a three-star safety rating, you have twice the chance of being killed or injured in a crash than if you are in a car with a five-star rating.
We recommend going for a car that has at least a four-star rating. Safety should be a priority over other things.
You can check the safety rating of a new car through ANCAP. If you're considering a second-hand car, check out the UCSR index for safety information. The combination of a sound car structure, good restraint systems and active safety assist technologies provide the best chance of survival in a crash. Approximately 90 per cent of crashes involve some form of human error so safety assist technologies that are automated can have a large impact on the severity of a crash. Visit the ANCAP website to check out some of the technologies available, such as collision warning and avoidance, fatigue assistance, and emergency brake assist.
Step 9
Set your budget
It's important to think about budget. It can be tempting to compromise on safety to get something else you want. But remember, this is your first car, so you might not get everything you want the first time around.
To get the best and safest car possible for your budget, think about:
What is a realistic budget?

Have you thought of on-top costs like insurance?

Will you need any financial assistance, like a car loan?

How much will it cost to keep the car running? Remember, certain cars are more expensive to service than others.
Step 10
Is everything above board?
So, you've figured out your budget and what sort of car you need. Now you've got to check that everything checks out.
Check the registration papers to make sure that the owner is the seller. If the car is unlicensed, you'll need proof that the seller has the right to sell the car.

Get a PPSR (Personal Property Securities Register). A PPSR will let you know if finance is owed on the car. If you've bought the car, the last thing you want is to be paying off someone else's debt that they've sold on to you!

Make sure you get a car history report. The report will tell you if the car has ever been in a major accident or written off; if it's listed as stolen; the known odometer readings; and other useful information. These histories can be bought online.

Always ask for a service history, as this will tell you if the car has been properly maintained.

Vehicle inspections are really important. A car may look fine and sound okay, but until a qualified mechanic looks at it, you can't be sure.
There's a lot to keep in mind when you're buying a car, so it's important to get things right. It's a lot of money, and safety is important.
Some final tips:
Always keep your receipts for everything – from buying the car to getting it serviced. You'll never know when you might need them.

Make sure you transfer the registration with the Department of Transport.

When you sign a contract, check what you're agreeing to. Contracts are legally binding, and the onus is on you to understand them.
You've bought your first car
Here are a few quick things to check before you hit the road